---
---
Read More: Using a Virtual Address for LLC Registration
---
Q: What exactly is a Virtual Office and how does it work?
A: Virtual Offices offer most things a physical office does, but virtually! A Virtual Office allows you to add and subtract services as needed including a Virtual Business Address, VoIP Phone, and an in-person or Virtual Receptionist. You can find all of the virtual offices in your area here.
---
Whether you're starting a small business, expanding an existing company, or extending your business' reach while keeping overhead costs low, then look no further than a virtual office.
---
Setting up Your Virtual Office
Here are your 5 Key Steps to Setting up a Virtual Office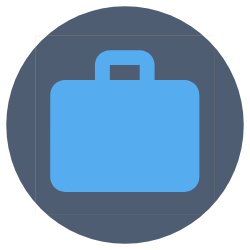 1. Validate your idea and business strategy
Just because you are working remotely does not mean that you should neglect the most important parts of running a business:
Validating your business idea and having a business plan.
Your business plan should include the same key elements that traditional businesses include in theirs. If you're unsure where to start with your business plan, consider visiting the Small Business Association website and your local Chamber of Commerce website.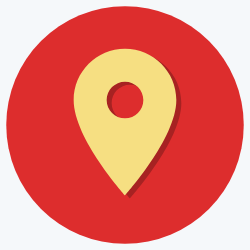 2. Claim your business address
Wait!
Before you decide to list your home address as your business address. Check to see if there are any guidelines and regulations that apply to your business. For example, LLCs, corporations, and partnerships are required by law to have a registered agent.
Not to mention privacy and security issues with using your home address when registering your business.
Luckily, using a virtual address to register your LLC is actually really simple. Just check out the Infographic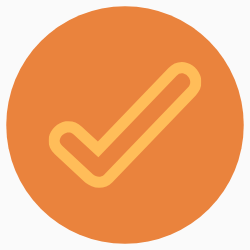 3. Determine your workspace needs
Whether you're a one-man business or have a larger remote team, you need to determine your workspace needs.
Will you be working from home? What about your team? Will you need access to coworking or meeting space?
How will team members access necessary tools and resources (i.e. technology infrastructure, printing/scanning, A/V software, phone numbers, etc.)?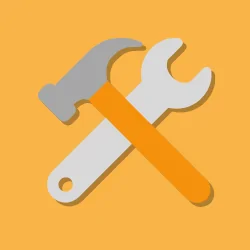 4. Tools to Manage Your Virtual Office
Since you will be working virtually, you'll need to have certain tools and resources readily available to you and your team to ensure that everyone is as productive and successful as they can be.
You can find some of the most popular tools and resources for remote team management in the remote work toolkit.
These tools and resources will facilitate communication, collaboration, cloud sharing, project management, and team connection.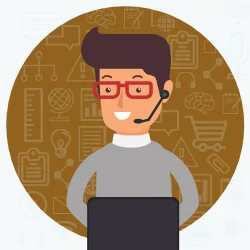 5. Hire a virtual assistant
You might be asking why, so here's the DL on virtual assistants:
You can delegate tasks to them
They can help with basic administrative tasks (booking, scheduling, accounting)
They can help with customer service
They can edit your content
They can run social media accounts
The possibilities are endless for a business operating virtually. A virtual office address is just one of the many resources that can enable business to grow and succeed while keeping costs down and managing a remote team.
---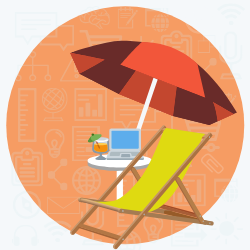 Running Your Business Remotely
---
An Introduction to Virtual Companies
Virtual companies are a practical alternative for entrepreneurs, consultants, and part-time workers who want to set up a business with minimal upfront investment and risk. A virtual operation gives you more freedom to work when and where you want.
This guide will help you set up your own virtual business. You'll find detailed and actionable information on every aspect of your new business.
---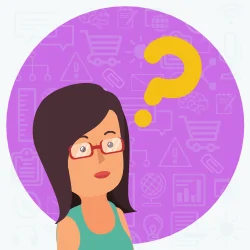 Is A Virtual Company For You?
A virtual company typically has no physical space and few physical assets (often only laptops and cell phones.) Most of the activities and transactions are done remotely and online.
People often only think of virtual businesses as the realm of freelancers, web designers, consultants and other "free spirits." In reality, there are many candidates for a virtual business model:
Creative companies and agencies
E-commerce and drop-shipping services
Knowledge- and information-sharing businesses providing online courses, guides and videos
Outsourced services such as sales, marketing or administrative talent
Authors, consultants and speakers
Mobile workers (often have home offices, but travel and need professional office space to conduct business in other cities)
Virtual businesses are inexpensive to set up and manage. Plus they offer flexibility for companies that want to remain agile.
---
Why Set Up A Virtual Company?
There are many benefits to choosing a virtual company. Here are some popular reasons:
Inexpensive to Set Up: Physical businesses typically incur a lot of upfront expenses and longer-term agreements, including office leases, employee contracts and equipment purchases. Virtual companies have few upfront costs, as most services – from office space to employees to equipment – are rented on a monthly basis.
Easy to Set Up: Many services are now available to make it easy to start a business, from online banking and accounting software, to those that help you develop your brand and manage your whole virtual office infrastructure.
Less Startup Risk: With less upfront investment and faster set up, virtual companies can be open for business quickly and with less risk than the commitments required to set up traditional office space.
More Freedom: Since virtual companies are managed remotely, you can be more flexible about when and where you can work. Most owners of virtual companies require only internet access, a laptop and a cell phone.
Easier to Scale: Virtual companies give their owners time to grow sales and evolve their business, because they don't have to deal with the burden of high monthly costs or long-term commitments. As the company grows, more resources can be added incrementally without the need to make substantial long-term investments.
Market Acceptance: As consumers and businesses become more comfortable conducting commerce online, there is less emphasis on a physical presence or the need to deal with a large company. In fact, big businesses themselves have been working more with smaller businesses over the last 25 years, as they downsize permanent employees. According to the Small Business Administration, since the end of the global recession (June 2009) small businesses have created 62% of net new private-sector jobs. This equates to 8.3 million jobs compared to 5.1 million created by private-sector large businesses, which closely matches the historic rate of small business job creation over the last 25 years.
---
How To Use This Guide
If you haven't already launched your business, check out the Take The First Step section for ideas and a basic list of items you'll need to get going. Go through each section to learn more about options and how to set up various virtual aspects of your business. If you already have a business, you can skip the next section and go directly into virtualizing your company with Virtual Office Administration.
When you're ready to start scaling up your operations or finding new marketing channels, turn to the section on Virtual Sales and Marketing.
If you haven't implemented sustainable finance and accounting practices, the Virtual Finance and Accounting section provides resources you can tap into.
Every virtual business needs to know where to turn for Virtual Staffing and Outsourcing, as well as what tools and procedures can help you manage your Operations and Organization. You'll find all that here, too.
---
Take the First Step
This section will help you get started running your virtual business.
If you haven't already set up your business, check out our "Starting a Business" Checklist. It guides you step by step through the process of launching a new company.
To get started, let's learn more about where to get great business advice and the tools to help validate your business idea.
---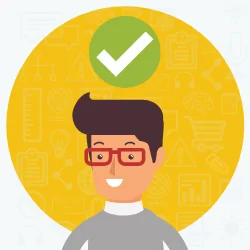 Validate Your Business Idea
Do you already have an idea for a business? If you don't know exactly what you want to start, do some soul searching. For inspiration, read this post on generating profitable business ideas.
Once you feel good about your idea, try some of these services to validate your thinking and get expert advice, and even some pre-purchases that could jumpstart your business. Here are a few of the best:
Clarity is an awesome service for entrepreneurs. For a fixed price per minute, you can call business experts for advice and feedback. If you have an idea and want experienced input, check out this service.
Launchrock makes it easy to setup a "coming soon" page to explain your business idea. Prospective clients can give you their email addresses, so you can let them know when you're open for business. It's a great way to gauge demand and get feedback, while you finish working on setting up your business.
If you plan on selling a new product or have a creative project in mind, Kickstarter could help you launch your new business to thousands of clients. You submit your project, and people "pre-pay" for your product or donate to your project to help you get started. One thing to note, to run a successful funding project, you will be required to invest a lot of time creating a compelling video and producing beautiful images and text.
If you're planning on building a new physical product, Quirky could be the platform for you. You submit your product idea, and the Quirky community votes on how great it is (or how likely it is they would purchase it.) From there the Quirky team helps you with every stage of developing and selling your product.
---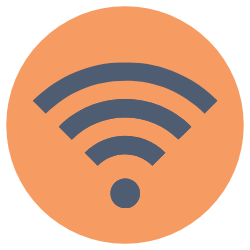 Domain Names And Web Hosting
If you haven't set up a website yet, the first thing you'll need is a domain name, so people can find your website and email you. You'll need hosting to "publish" your site to the internet. While some services specialize in one or service or the other, many top domain registrars also offer hosting.
Finding a domain name that's available for your business can be frustrating. Here are some ideas that could help (and some things to avoid):
1. Check out other domain extensions. Although most .com domains have already been purchased, there are dozens of other top-level domain (TLD) extensions available. Some popular ones include .co, .io, .fm and .net. Use domai.nr to find available domains.
2. Add prefix or suffixes. Try adding a prefix or suffix to your brand name that reflects what you are offering. Here are some suggestions:
Prefix
Suffix
o get
o go
o try
o be
o love
o buy
o hq
o live
o sales
o [product type]
o first
o now
3. Avoid hyphens. Try not to use hyphens, underscores, or other special characters in your domain name. They're hard to remember, and people will mistype your domain.
4. Be unique. Don't have a domain name that if misspelled could drive visitors to a competitor or to a site that is in poor taste or questionable.
5. Keep it short. Long domain names can be hard to remember and harder to type, especially when someone tries to send you an email.
6. Buy similar domain names and point them to your main domain. Once you've selected your domain name, buy names that sound similar or could be popular misspellings of your domain name. Examples for happyfeet.com: hapyfeet.com, happyfet.com, happyfeat.com.
7. Choose a name that sounds like it's written. buks.com may seem like a smart alternative (and available domain name) for "books.com" but if it isn't obvious, you're more likely to confuse people (and have to constantly say "check us out online at books.com – but spell it B-U-K-S."
8. Choose a name that will last. You will be saying your domain name several times per day for (hopefully) several years, so choose a name that will stand the test of time.
9. Most people won't ever type your domain name. Most websites are found through a web search, a link from another site, or by email. So although your name is important for people to remember, they probably won't actually type it into their phone or computer.
10. Maintain brand consistency. Whatever domain name you choose, make sure it reflects the tone of your brand. If you're selling something fresh and fun, then a fun name could help support your brand. If you're selling to businesses and need a professional brand, try to find a domain name that sounds more "official".
---
Shameless Plug Ahead!
Hey, there! Want to streamline your remote business? Get a professional Virtual Office with mail forwarding, appointment scheduling, and live receptionist services.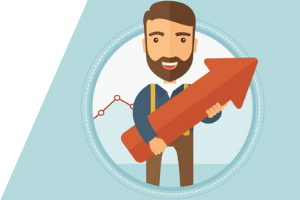 ---
Where to Buy Your Domain
There are thousands of websites that sell domains. Here are three options we recommend:
Godaddy is one of the largest domain name registrars, with dozens of hosting plans that are inexpensive and easy to set up. They often have promotions for domains at only $0.99. Their hosting is provided by a sub-brand called Media Temple, regarded as a premium web hosting company with a great track record.
The .co domain extension is growing in popularity and the leading registrar GO.co has launched a new service called POP.co for quick set up. POP.co automatically sets up your email and collaboration tools (calendar, team chat, etc.) through Google apps, all at a great price. For virtual business owners who don't have a lot of technical knowledge, this is a great service.
Name.com is another popular domain registrar and hosting company with experience and a respected track record. It features an intuitive, professional interface, making it easy to get your site online quickly.
---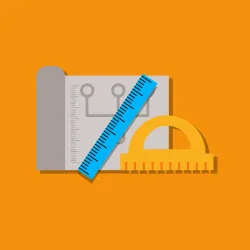 Business Branding And Website Themes
A brand is often an under-valued aspect of a business. It can take years to build a solid and trustworthy brand, but there are some quick ways to get started.
Need help creating a logo or developing your visual brand? These online services can help you build a professional brand quickly and affordably.
99 Designs is a marketplace where thousands of professional designers bid on your project and submit multiple designs for you to choose from. They provide design help on anything from logos to websites and mobile applications.
Want special fonts, images, custom graphics, themes or some other professional design? Creative Market has thousands of ready-made creative assets that you browse and purchase directly from the designer.
Additionally, depending on how you set up your website (the next step), there are often visual themes or frameworks available to help your develop a solid look and feel right from the start.
ThemeForest is one of the biggest theme marketplaces, covering all of the most popular website platforms like WordPress. They have great themes and a big community of users and supporters to help you get started.
MojoMarketplace is another great destination for themes, plugins and more to help you grow and manage your website.
WooThemes is a premium WordPress marketplace. Unlike the first two theme marketplaces, they build, develop and sell only their own products, so the quality and support are a little better.
---
---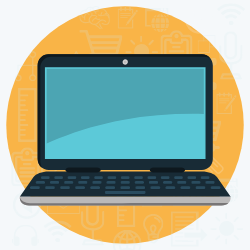 Creating A Website
As a virtual business, your website may be the most important marketing asset you have, so it's important to have a professional site that makes it easy for people to connect with your product or service. Note: if you are selling products online, skip to the Virtual Sales and Marketing section.
Here are five tips for creating a professional website:
1. What do you do?
When it comes to writing for your website, content that is simple and clear is better. Don't worry about being clever. Craft a conversational message about how you help your site visitor.
2. Make it easy to buy from you.
Similar to having a clear definition of your business, you should have an equally clear and obvious "Call To Action" (CTA in marketing-speak). Usually this is a prominent button that lets a visitor just click to buy your product or service, book an appointment, download a free guide, or provide their contact information.
3. Make it easy to contact you.
Although you're running a virtual company and may be great at selling, you still want potential clients to be able to reach you easily. Display your phone number (with your live receptionist on the receiving side) prominently on every page and include a "contact us" page that provides several options for contacting you.
4. Make it mobile-friendly.
Mobile internet use has become ubiquitous, so it's important that your website is optimized for mobile viewing. Start with mobile in mind by selecting a website theme that is suitable for mobile devices. Test it before launching your site.
5. Keep it simple.
Your website will evolve over time as you learn what information your clients want, and as you add relevant, helpful content. But when you first launch, you want a crisp, simple site that makes it easy for people to understand what you do, contact you and buy from you.
Below are three popular tools that will help you launch a professional website quickly. They offer tools to support you as your business and website evolve.
Squarespace is a great website builder and hosting platform that helps you set up a professional website in only a few hours. This is the preferred option for independent and creative contractors who want an attractive design. They have four pricing plans ranging from $12 to $46 per month, which vary depending on whether you have a monthly or annual subscription. The more expensive options are for e-commerce sites, which sell products or services online, while the lower-cost options are designed for personal blogs or basic business websites.
Wix has over 110 million (!) users and is great for both flashy websites that showcase your photography, wedding cakes or other creative content, or for a more subdued business website. With hundreds of templates that can be easily configured, and simple and intuitive management tools, you can get your website up and running quickly. Although they offer a free plan, it includes advertising and Wix's name in your URL, which doesn't look very professional, so we recommend one of the premium options and upgrade as you need to.
WordPress is the most popular website hosting platform for small businesses and popular blogs. If you want flexibility and thousands of website themes, plugins, and nearly unlimited options for your website, WordPress is probably your best option. However, you'll need to have some technical knowledge to really benefit from this platform. If you've bought your domain name and a hosting plan from a provider, this may still be a good, free option for your business. Note that there are two versions of WordPress: wordpress.com is a hosted solution that ranges from free (basic features) to $300+ per year with lots of add-ons and supports through their community and wordpress.org where you can download and host the software yourself.
---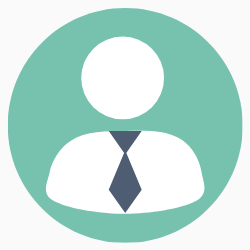 VIRTUAL OFFICE ADMINISTRATION
With the right virtual office, you can give your business a professional appearance, while reducing the administrative work of running your company, all at an affordable price.
This section explains why your business needs:
A physical address
A phone system
Receptionist support
Meeting rooms
---
Pro Tip: We're Experts at Virtual Offices
We're the experts at setting up professional virtual offices. Why not contact us to help you set up yours? Alliance Virtual Offices always delivers more than you expect.
---
Your Business Needs An Address
Although you may spend most of your time working from home, in coffee shops, or even your private yacht, a permanent, physical address is still necessary for almost every virtual business. Here's why:
Best practices require listing a physical address on your "contact us" page on your website.
SPAM regulations require you to provide a physical address on all mass emails.
You should provide a physical address where people can send you "snail" mail, including signed contracts, checks, and fan mail. 🙂
Some lenders require an actual business address to process loan applications.
Although you may use your home address for business registration purposes, you probably don't want prospective clients showing up on your doorstep.
Alliance Virtual Offices offers over 1,100 physical location addresses that include prestigious spots from San Diego to New York City, plus international locations in dozens of countries. Starting at only $39 per month (depending on location), getting a prestigious address is easy and inexpensive.
---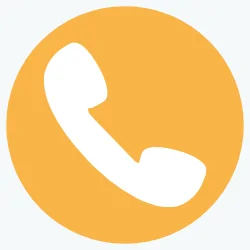 What Is A Virtual Phone System?
Going virtual is great, but the last thing you want to do is publish your cell phone number on your website. Having a dedicated business or toll-free number makes it easier for prospects to contact you while preserving your privacy. With the right system, you get the flexibility of having calls forwarded to the most appropriate phone number, while you can be wherever you need to be.
Here are some good, low-cost solutions with lots of perks to manage your telecommunication needs:
Phone.com provides a reliable Voice over Internet Protocol (VoIP) service, so you can place calls from anywhere and to one or more devices at the same time. They allow simple customization and set up of your favorite devices.
Google Voice provides a single number with smart call routing to wherever you are, including on your computer. And with the integration of Google Hangouts, you can easily turn any call into a face-to-face session. While you can use the service from anywhere, you do need a U.S.-based mailing address to get a unique number (another reason to get that physical address.)
Skype was first introduced as a video-only service for connecting members but has since evolved into a full communications solution that is inexpensive and flexible for voice and video calls.
---
Put A Receptionist On The Front Line
The gold standard (and best solution) for any virtual company is to have a live person answer your phone. It's more professional and saves a lot of time by handling calls that don't need your immediate attention.
At Alliance Virtual Offices, we specialize in providing professional, affordable, local live receptionists who deliver a positive first impression, while saving you time and satisfying your customers.
---
Meeting Rooms That Bring You Together
Meeting with potential customers, partners or investors? Having a professional, private space with the amenities of an established company can help you close the deal.
Alliance Virtual Offices has hundreds of meeting rooms available close to home or on the other side of the world. Wherever you want to meet, we've got you covered — professionally speaking.
---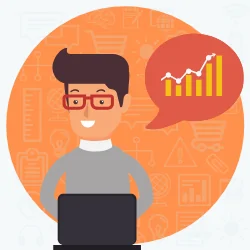 VIRTUAL SALES AND MARKETING
Another requirement of running a virtual company is being able to generate leads and handle sales from customers all over the world. It's not as hard as it sounds.
Since you aren't physically tied down to one location or market, there are a lot of advantages — and choices.
---
Putting The "Easy" In E-Commerce
If you're planning to sell products online, try the Shopify e-commerce platform. They have all the tools you'll need to manage your website, including marketing pages, blogging, and much more. Plans start at $29/mo.
---
Blogging Is One Of Your Best Tools
Blogging can be a great way to generate traffic and bring visitors to your website. It's a reason to stay connected with your online community and share helpful content with prospective customers. However, keeping your blog up to date with fresh, high quality content can be difficult. Try these tips to start and maintain a dynamic blog that generates leads:
1. Create a "blogging guidelines" document. The best blogs stay on topic, have a consistent theme, and maintain a loyal audience. Your blogging strategy should include some of the following:
How often will you blog? Tip: quality trumps frequency.
Name two to three traits that describe your blog style (examples: helpful, professional, fun, industry news, FAQ-style)
Who is your target audience? Be specific, such as marketing managers at mid-sized manufacturing companies.
How will your blog provide value for your target audience?
List any specific rules. For example: write only positive posts.
2. Start your blog by writing two to three "pillar" blog posts. A pillar blog post is something specific to your business. Some examples include:
Why you started the business
Specific problems or opportunities in your industry
How your product or service solves a specific problem
An example of how a customer can use your service / product
Relevant information about you (and your team)
Your pillar posts should be timeless blog posts that will launch your blog and provide context to everything else you write about.
3. Launch with three to five blog posts ready to go. Don't launch an empty blog. Make sure you have at least three blog posts waiting in the queue. Some weeks, blogging will be a chore, and you;ll be tempted to skip it. The best way to avoid neglecting your blog is to write a few blog posts in advance that you can publish when you don't have time to write something new.
4. Set up a blog calendar. Once you've decided how often you will blog, block time on your calendar to write regularly. Whenever you write a post, brainstorm other topics you could cover and either enter them in future slots on your calendar or create "draft posts." This is new content that isn't published on your site yet, but you can pull from it in the future.
5. Outsource blog writing. There are several services that will connect you with professional writers for your blog. Check out scripted, a great service with reasonable prices. Just be sure to research your writers and be specific about what you want them to write to ensure your blog quality remains high.
6. Tie into upcoming events. Check your calendar for upcoming events, holidays or other significant dates that are important to your audience. Set aside time to write helpful, relevant content as those dates approach. Search engines will provide a higher ranking to content that is fresh, so have new content published a few weeks before these key dates. That should coincide to an increase in people looking for help during these times. For example, tax season for accountants, summer holidays for travel sites and Christmas for e-commerce sites.
7. Link to other blogs and websites. The secret to a successful website is getting a high ranking by search engines. Basically, the higher ranked your website is, the more frequently it will appear at the top of search results. Since most people use search engines to find websites, being at the top of a search result will generate A LOT of new visitors. One way to increase your ranking is to have a lot of other websites linking to you. It tells search engines that a website has authority on a subject. The best way to get people to link to your website is to link to them first. So anytime you mention someone else's website, create a hyperlink to their website.
8. Promote your content. The best content in the world won't be effective if nobody knows it exists. Tell people you know about your blog and ask them to tell others if they find it useful. Use your mailing list to remind people about your blog and notify them about new content. Use social networks to share your blog posts. If you're going to invest the time in creating a blog, you need to promote it to drive visitors.
9. Blogging is hard, but stick to it. One of the frustrating things about blogging is that it takes time to get people to read it. Think of blogging as deposits in your bank account. If you make regular deposits, your account will grow over time. And if you're not a great writer, keep at it, and you'll find it gets easier.
Pro Tip: Enable Comments and Respond to Everyone
Your goal is to engage web visitors, so be sure to activate "comments" on your blog. When someone leaves a comment, respond by thanking them for their feedback or answering their question. Unless of course, it's spam. See the next tip.
Pro Tip: Get Ready for Spam
Once you publish your blog, you will eventually start getting a lot of "spam" – fake comments on your blog. A good rule of thumb: if the comment includes a link or doesn't seem genuine, mark it as spam in your website / blog management software. And don't bother responding to it.
---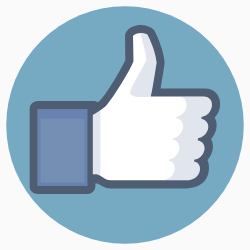 Social Media Primer
Social media sites like Facebook, LinkedIn, and Twitter can help you find prospects, connect with influential people in your industry and communicate updates and news with your client base.
If you're new to social media, here's a simple, effective strategy for using social media effectively:


Consider your social media role as being the filter between industry influencers and your "community" of customers and contacts. This achieves two of the key benefits of social media:
1. You get up-to-date, relevant information about your industry.
2. You provide value to people by filtering or curating the information (including your own perspective and views) that they need to know.
To get started, sign up for the social media accounts where your influencers and future customers are most active. See the infographic below for guidance. Use your brand name as a handle, or your URL if your brand name is not available. Create a profile with a compelling bio to answer the question: why people should visit your website or blog? Also use your company logo and provide a link to either your home page or company blog.
Spend some time following everyone who is influential in your industry, including CEOs and company accounts of all your competitors, any public figures and journalists who cover your industry.
Pro Tip: Some Additional Social Media Statistics
Can't get enough? Here's additional info on social media adoption and use that could be helpful as you create your own strategy.
---
Working With Social Media Tools
There are good automation tools that help you stay on top of your posting schedule and keep up with your social media streams. Here are three popular services:
Buffer is a centralized "posting" service for all your social media accounts. You can schedule posts and select which sites to post to. Buffer plugins for your website and browser make it easy to share things that you write or find on the internet. Buffer also offers a free plan with fewer options.
Hootsuite provides many of the same features as Buffer but also gives you an interface for reading all of your social media streams on one dashboard. There are also a lot of services to automate social media management, including auto-retweeting, monitoring your brand mentions, and much more. Hootsuite offers a free "starter" plan.
Hubspot is much more than a social media service. They have a blogging service, automated lead generation management, and many more features to support your online marketing efforts. Hubspot isn't cheap, but if you want a full-service solution to professionally manage your online marketing efforts, it's worth evaluating. It's cheaper than hiring an employee to do it. There is no free option for Hubspot, but they do offer a free trial.
---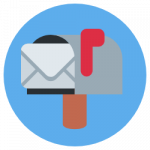 Email Marketing Still Works
Email marketing – done right – is still an effective way to reach and engage with two groups that matter to your success: customers and prospects. Email communicates cost-effectively with your existing customers and with people who want to learn more about your business.
An article on the KissMetrics blog, "Reasons Email Marketing Crushes Social Media Marketing for B2B," points out that all of the daily activity on Facebook and Twitter combined accounts for only 0.2 percent of the amount of email that gets sent.
As a virtual business selling to businesses of any size, email marketing remains a useful tool for finding new customers and keeping existing ones.
---
How to Collect Email Addresses
Here are five ways to build your marketing email list:
1. Include an email sign-up form on your blog. Most website and blog content management systems (CMS) include widgets that turn on email sign-up forms (see the next section for information on how to create forms.)
2. Include email sign-up forms on your website. Another way to ask people for their email addresses is by adding a form on the footer (bottom) of each website page. Ask visitors to sign up for updates and information related to your business or industry. Make them feel like they can't afford to miss your communications.
3. Create information products. Write an e-book (or hire someone to write it for you), or a white paper, how-to guide or other information product. If people are interested in the topic, they usually will give you their email in exchange for this useful content. Create a landing page (see below) that asks for a visitor's contact information to access your information product. This is called "gated" content. Check out Guides.co as a way to publish content and generate leads. This high-value information also establishes you as a subject matter expert or thought leader. Who wouldn't want to do business with someone smart like you?
4. Create marketing landing pages. A marketing landing page is a one-page online marketing "brochure" that promotes a specific activity, service or other promotion. They are often used as landing pages for targeted advertising and can be effective at collecting email addresses, too. Check out Unbounce for creating landing pages quickly.
5. Take advantage of partnerships. Research other companies in your industry that you might partner with. In exchange for using their mailing lists, you can offer things like information content, a discount for their members or a paid promotion in their marketing campaigns.
Email Marketing Best Practices
The best way to grow your email marketing list is to send emails that people want to read. Here are some ways to run your email campaigns like a pro:
Your Audience
Email marketing is sometimes called "permission marketing." Because people have given you their email addresses, they've also given you permission to contact them. The last thing you want to do is abuse that right. Treat everyone on your email list as a VIP. Know your audience: what they like, their goals, and their challenges. Too many companies write emails with too much content about themselves or with little or no relevance to the target audience. By shifting your content focus to what interests your audience, your email marketing will be much more successful.
Your Subject
Make a list of what you want to talk about in your emails. Topics might include upcoming events, popular news that could help them, tips and helpful information or company news. Consider including something special in each email to get attention and develop your brand. Try a funny or relevant quote, an inspiring picture or trending videos. For inspiration, check out Mailchimp's Inspiration Board. Just make sure your content is in good taste and matches your audience's interests.
Your Content
Keep your email content short and easy to view on mobile devices. Make any calls to action simple and obvious, like using a big button to respond or download something.
Your Schedule
Establish a schedule for sending email. Remember that quality is more important than quantity when it comes to email, or almost any marketing, for that matter.
Additional Information and Best Practices
For more information and best practices for email marketing campaigns, check out the infographic below by Litmus, an email testing, and tracking tool.
---
Email Marketing Software Is Your Friend
A popular email platform for virtual business owners is Mailchimp. This platform has an easy-to-use interface for creating email campaigns, simple email sign up form integration, and hundreds of professional templates. You can send emails to 2,000 subscribers or fewer absolutely free. As your email list grows, the monthly price increases.
Mailchimp lets you create simple, customized email capture forms to place on your website. Some website platforms like WordPress have two-click plugins that handle all this for you.
---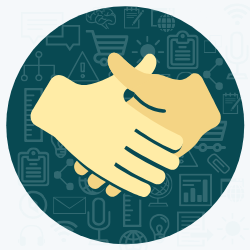 Sales And Customer Management
Managing the sales funnel and ultimately, customers is the ultimate mission of any enterprise, big or small, a physical office or virtual.
Many tools can help you manage your leads, customers, and sales. Some of the most notable ones include:
Pipedrive was built by project managers and salespeople for product managers and salespeople. Imagine that! It handles all aspects of your sales funnel and has built-in customer relationship management (CRM) to remind you of customer information, sent emails, and much more.
Batchbook is another popular CRM and sales management tool with a quick, flexible setup and integration with many other tools.
Salesforce pioneered the CRM and cloud platform industry. It has an excellent track record of delivering value and support to customers.
---
Taking Payments Online
As a virtual business, you'll need a way to accept payments through your website. These solutions help you set up payment processes online.
Braintree lets you accept online payments. It's available in more than 130 currencies and has many additional benefits.
PayPal pioneered the online payments space. The service started over a decade ago and continues to offer solutions to small and large businesses alike.
Launched in 2011, Stripe is one of the newest online payment solutions. But it is now well established in several markets and poised to continue growing rapidly due to their development-friendly infrastructure.
---
Cover Your Asset Management
Running a virtual business means you can expect to work in various locations, from your couch to coffee shops, from your car to co-shared space. The one consistent element will be your computer. And one persistent need will be having access to all your digital documents and resources from anywhere.
Dropbox is the original cloud storage solution. It offers simple, affordable access to all your documents, which are automatically backed up and saved to the cloud. Dropbox offers mobile and desktops apps, so you can access your documents from anywhere.
Google Drive is Google's cloud storage product. (You didn't think they wouldn't have one, did you?) They offer direct integration with all their other business products and much more free space than Dropbox. Drive also offers mobile and desktop apps, so you can access and collaborate on your documents in real time.
Box is an alternative to both Dropbox and Google drive, with very similar features and offerings. The basic version is free up to 10gb, and it has a range of low-cost business plans offering unlimited storage.
---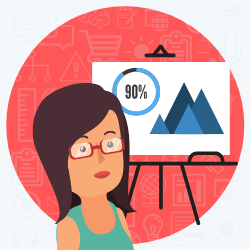 Get Known With Online Advertising
A big part of sales and marketing for your online business involves buying ads to raise awareness and generate sales. There are many different advertising platforms with various tools to target the right demographics and track your results.
All of these platforms operate on one of two pay models: pay per click (PPC) and Pay Per Impression (PPM where the 'M' stands for million impressions.) If you're looking to drive sales, PPC is probably your best choice. You only want to pay for clicks that could lead to a sale. If increasing exposure and reach are your goals, PPM is the best choice, because you get more "eyeballs" for your budget.
Here are the major platforms for online advertising:
Google Ads is Google's advertising platform. They put ads at the top of the most relevant search results and on related websites that have signed up for their AdSense program.
Facebook allows anyone to purchase ads on their platform. There are various ads you can buy (sponsored posts, large ads, small ads and video ads.) The advantage of buying Facebook ads is you can pinpoint specific user persona characteristics, such as education, interests, location and age. This is especially useful for businesses that cater to consumers.
LinkedIn Ads are similar to Facebook Ads, except the audience is primarily composed of business professionals. If you target this kind of audience, you may find more success running ads here.
Adroll is a completely different type of advertising platform. It's closer to what Google does with Adwords. You create an ad on their site and elect to have it appear on related websites, or you can use their retargeting service. This follows users who visit your site and targets ads to them to remain top of mind.
---
Marketing Resources In Abundance
As your business grows, your marketing needs will evolve as well. Sometimes you may need an image for a new ad campaign. Another time it might be a tool to automate a content distribution channel.
Here are some popular marketing resources to consider:
IconFinder is a marketplace for icons you can use in many ways, such as simplifying marketing material or improving a website update.
Pexels is a free, high-quality stock photo site. It has hundreds of thousands of high-resolution images to choose from.
Stocksy is a picture and stock photo marketplace where you purchase rights to photos to use on your site, in ads or anywhere else.
Prezi lets you easily create amazing visual presentations that move and pop!
---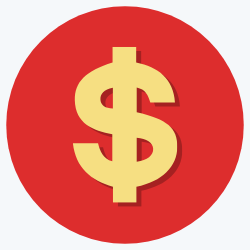 Virtual Finance and Accounting
In this section, we explore the different financial and account tools you'll need. As a virtual business, it's critical to document your revenues accurately.
If you have employees in different countries or clients around the world, you'll also need help to handle their payments, payroll and any invoicing or receipts.
We'll break all these different needs down into:
Accounting Software
Billing and Invoicing
Bookkeeping
Taxes
---
Accounting Software Counts
Virtual businesses need accounting procedures just like any other company in order to track growth and operate in a sustainable manner.
QuickBooks is one of the biggest names in the business accounting space. From small businesses to enterprise, QuickBooks handles cloud accounting, payroll, and more.
KashFlow is a complete accounting solution for payroll, invoicing, quotes, reporting, and much more.
---
Billing And Invoicing: All About The Cash Flow
As a virtual company, you need a simple, trackable way of creating and sending invoices to clients. These tools can save you time and help you get paid on time.
Freshbooks is a simple, cloud-based accounting tool. It lets you quickly create beautiful invoices that are easier to read and use.
PayPal is the pioneer in the online payments and money transfer industry. They have an established track record and a complete service offering for businesses.
Harvest is another highly regarded invoicing and time tracking tool for businesses and freelancers.
FreeAgent is a complete booking solution with the tools to create invoices for your clients.
Zoho is a small business and enterprise-class business software suite. The invoice product easily tracks your time and generates invoices for your clients.
---
Keep On Top Of Bookkeeping
Bookkeeping is the practice of proper accounting to ensure all your business activities are recorded. This is important in case you ever get audited or need to review past transactions.
The Right Choice the First Time
Choosing accounting software or even a bookkeeper is a decision you only want to make once. Switching systems or people midstream can be a lot of hassle. This is where Anderson Business Advisors can help you. Anderson Business Advisors is a widely used legal and financial firm with a good reputation. This one-stop-shop offers advice and services for a range of needs. Plus they currently offer a complimentary consultation.
FreeAgent is a complete booking solution with the ability to create invoices for your clients.
---
When The Tax Man Cometh, Be Ready
Even virtual businesses must report earnings and sales. This can be complex even for a small shop. To make things easier, it's often best to engage professional services to ensure everything is done well and according to regulation.
Anderson Business Advisors is a widely used legal and financial firm with a respected reputation.
---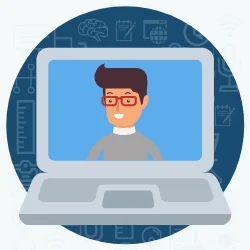 ALL ABOUT PEOPLE: VIRTUAL STAFFING AND OUTSOURCING
This section covers how to find freelancers, outsourced staff or virtual assistants to support your virtual business. We'll identify popular tools, platforms and apps to help you locate and manage the best people.
Clear, effective communication is critical when hiring outsourced talent, especially if they're in a different location from you. If you can implement a good system and encourage communication, you'll find greater success managing your virtual and outsourced teams.
---
Outsourcing Tasks With Confidence
Occasionally your virtual business may need to outsource work. This could be due to limited ability, tight timeframes, or you just might not physically be in the right place to get something done. Don't worry. There's a service for that.
Live receptionist services are designed to help business owners improve their customer service and capture new leads in a cost-effective manner.
Live receptionists are trained to answer calls in a tailored way so that they essentially become an extended part of a business' team. They can answer customer queries, capture new leads, schedule and book appointments, and improve a brand's image.
TaskRabbit is a quick and simple platform for a variety of tasks and to-dos.
Fiverr is a marketplace for jobs that start at $5. You can browse what people are offering to do or post your own jobs.
Mechanical Turk is a service offered by Amazon that lets you post simple or repetitive tasks that you're willing to pay to have completed. Payments range from pennies to a few bucks, and work may be completed by one or more people. Depending on the task, this platform may be perfect for you.
Craigslist is the granddaddy of online job postings. It's been around for a long time and has an established community and user base. It's often free to post, and you can actually post by geographic region.
---
Outsourcing To Staff With Specific Skills
For bigger jobs, partial contracts or long-term work, turn to these platforms and tools to find freelance professionals with the right qualifications and experience.
Upwork is a marketplace for freelancers and jobs. Post a short-term contract and watch the most qualified freelancers apply.
Zirtual is a marketplace for hiring virtual assistants to handle basic, time-consuming tasks and keep you organized.
---
THE REALITY OF VIRTUAL OPERATIONS AND ORGANIZATION
Previously we said that the key to running a successful business – virtual or not – is effective operations and a high degree of organization.
In this section, we look at tools and techniques to put good systems in place for virtual and outsourced teams.
---
Email For Better Team Communications
Every business, whether virtual or not, needs email to be easily accessible to customers. You also need email to communicate with your employees, partners, vendors, and contractors. Here are some platforms to consider:
G Suite (Google Apps For Business)
G Suite is everything you need bundled into one service. For $5/mo, you'll have email, an online office, cloud storage, a calendar, and more. Gmail also integrates Google Hangouts and instance message chat from your inbox.
Slack is a free tool that makes instant messaging and group messaging easy and organized for your business.
---
Be Clear With Contracts And Agreements
If you need to create a contract or agreement, check out these resources for templates. (If the contract is extremely important, you should probably also get an attorney involved.) You can also use these tools to sign digital versions and save time.
Adobe Sign (Echosign) allows you to sign documents from anywhere on your mobile device.
Hellosign is for business owners who spend a lot of time in their inboxes. If you use Gmail (or a compatible email client), you can sign contracts and agreements right then and there. It's simple, free and reliable.
---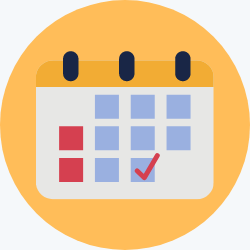 Keep On Track With Calendars And Scheduling
Calendars and scheduling apps help keep virtual and remote businesses on track.
Google Calendar is a reliable option for business calendars. It comes with your Google business apps or any Gmail account. You can create open calendars or open time periods when people can book themselves into your schedule. Scheduling appointments in different time zones is also very easy. Google Calendar saves time because it syncs automatically between all of your devices.
Any.do is a simple, but stylish mobile calendar app. Who ways calendars have to be dull? The downfall is that it's only available on your mobile device.
Appointedd is an online booking service that manages your bookings and appointments.
---
Customer Support Makes You Stand Out
Zendesk is one of the most widely adopted support solutions with flexible plans and solid features.
Desk.com is a complete solution that's part of the Salesforce family suite.
Freshdesk is another great option for handling your help desk requirements.
---
Manage Your Tasks With Efficiency
Managing tasks on a day-to-day basis can be tricky. While you may not need a complete project management system to keep track of smaller jobs, these apps and tools could be just right for your virtual business.
Any.do started off as an intuitive and effective mobile task management app. And while they still do that incredibly well, they also now offer other productivity apps.
Momentumdash is a different kind of to-do list. If you use the Chrome browser, it replaces the often empty "apps" page on every new tab with a beautiful page that reminds your of your daily objective and allows you to add more to-dos.
Wunderlist is an award-winning desktop and mobile to-do list app that also has an impressive track record. It's so popular that it's available on all major platforms.
---
Managing Projects Gets Easier
Solid project management is a core component of running a virtual business. These tools help you stay organized and stay on track.
Basecamp pioneered the online project management software space, and they have an excellent track record from over ten years in business. Create projects and to-dos, deliverables and deadlines, see all your tasks on a calendar and more.
Asana is another project management tool that has gained popularity in the past few years. They offer many of the same features as Basecamp.
Flow is a popular project management tool with a loyal following. While the first two tools mentioned above are primarily web-based, Flow makes mobile project management simpler and beautiful to use.
---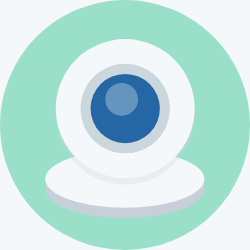 Connect With Video And Call Conferencing
Video conferencing will probably be an essential part of your virtual business. Many remote companies use instant messaging and video conferencing as their primary communication channels. It helps to "meet-up" and reinforces connections between you, your staff, clients, and partners.
Some of the most popular solutions include:
Google Hangouts is a free, flexible and stable voice and video chat service from Google. You call into a Hangout from any device, and there is no limit to the number of people who can join.
Skype was mentioned earlier in this guide as part of the virtual phone system section. Skype also offers business plans that let you host bigger groups over video and voice chat.
GoToMeeting is a flexible platform for up to 25 people on a voice or video call from any device.
Callbridge creates group voice calls and connects members from any device. It's affordable and very intuitive.
Zoom is a service for enterprise video communications, with an easy, reliable cloud platform for video and audio conferencing, chat, and webinars.
---
ABOUT ALLIANCE VIRTUAL OFFICES
Alliance Virtual Offices combines three central components necessary to service mobile and work-from-home professionals: People, Place, and Technology.
Simply stated, we deliver the complete virtual office.
The overhead costs of setting up an office can be exorbitant, and we know that our clients would rather be making money than spending it unnecessarily. Our experienced, professional live receptionists (People), on-demand offices (Place) and virtual phone system (Technology) make it a breeze for our clients to operate flexibly and project a better, more professional image – all at unbeatable values.