Reduce distractions. Regain valuable time and focus.
Constant calls are distracting. How do you know if that next call is a valuable lead or just another robocall? With our Live Receptionist service, every call is personally answered and screened, which means fewer distractions and more time to focus on your business.
Strengthen your customer call experience with our friendly, professional service.
Make positive impressions and win loyalty.
Responsive businesses make stronger impressions, which lead to successful relationships and loyal clients. Our Live Receptionist service provides friendly, professional call answering that gives your callers the service and dedication they expect.
Benefits: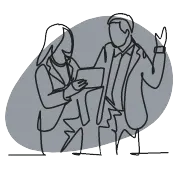 Win and Keep More Business
Make every conversation count.
Your clients are valuable. Our team of friendly, professional receptionists personally greet your callers with helpful and attentive service, ensuring a positive experience every time. We work to engage your callers and strengthen connections for successful, long-lasting relationships.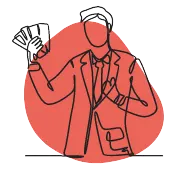 Unbeatable Value
Outstanding service, unmatched prices.
Spend more of your budget on innovation and growth. Our professional live receptionist service is the fraction of the cost of a permanent employee. It includes a business number and virtual phone system to connect your remote team and protect personal cell numbers.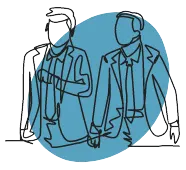 Save Valuable Time
We deal with robocalls and telemarketers, so you don't have to.
A Live Receptionist is the perfect screen between you and your incoming calls. We screen and filter calls Monday to Saturday, which cuts distractions and protects your time and energy – freeing you to spend quality time on the calls that matter.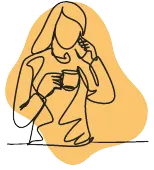 Strengthen Your Call Experience
Your clients get our undivided focus.
Business is demanding. Between meetings, day-to-day tasks and urgent priorities, it's not always possible to give callers your absolute focus. Our Live Receptionists give every caller the attention they expect, and take messages or schedule call-backs when you're unavailable to talk.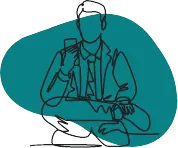 Capture More Leads, Effortlessly
Every call is a potential opportunity.
Keep your business moving forward. With a Live Receptionist, every call is answered and every lead is captured. Responsive businesses win and keep more clients, and our team of friendly, professional receptionists provide a personal, efficient service to help you secure more business.
Work Flexibly, Productively
Enable remote work with our Virtual Phone.
Take calls from anywhere with our Virtual Phone, included with every Live Receptionist plan. Protect your personal cell number and connect your team with a local or toll-free business number, unlimited extensions, and a powerful VoIP phone system.
Live Receptionist Plans and Prices
Our Live Receptionist plans start from just $125 per month with NO setup fee. Every plan includes a dedicated business number and a market-leading Virtual Phone system.
Live Receptionist 50
50 Live Answering Minutes
No Setup Fee
Live Receptionist 100
100 Live Answering Minutes
No Setup Fee
Live Receptionist 200
200 Live Answering Minutes
No Setup Fee
Features included in all plans:
Unlimited Local and Long Distance Minutes
National 411 Listed Phone Number
Voicemail, Email Delivery of Voicemail
Dial-by-Name Directory, Auto Attendant
Custom Recordings, Messages
Full Online Control Panel
Professional Appointment Scheduling App
What Our Clients Say
Here's what you can expect from Alliance.
Reviews • Excellent

Easy setup. Done in one day. Errors on application resolved by friendly efficient staffers. Would definitely recommend. Looking forward to start using this service to grow my business.
Very Professional And Responsive Staff
Very professional and responsive staff! Alliance Virtual Offices has made a good first impression on me!.
The team was super helpful end to end. Fully recommend.
Live Receptionist Features
Live Call Answering
Our friendly, professional receptionists answer and screen calls on your behalf up to six days per week. We operate from Monday - Friday 8am-9pm (Eastern), and on Saturdays 9am-7pm (Eastern). You have full control over the call screening process, including how your callers are greeted and which calls are forwarded.
Personalized Service
Every call is answered in your company name with a fully customizable greeting. Our receptionists work in small teams and get to know you and your business, becoming an extension of your team.
Lead Capture and Scheduled Call-Backs
Every incoming call is answered and forwarded as needed, helping you capture more leads. Can't talk right now? We take messages or schedule call-backs according to your live availability.
Business Number
Every Live Receptionist plan includes a dedicated business number, with your choice of a local or toll-free area code. List your new number on the 411 national directory to be recognized by financial institutions.
Virtual Phone System
Strong communication is the cornerstone of every successful business. The
right technology
is a key component of your communication strategy. Every Live Receptionist plan includes a virtual phone system that's powerful, easy to use, and ready to connect your team with the world.
Appointment Scheduling
In addition to answering calls, our receptionists schedule meetings and appointments straight into your calendar based on your real-time availability. You also get your own online calendar app for quick and easy online bookings.
Frequently Asked Questions
How Does the Live Receptionist Service Work?
Our receptionists have all been extensively trained to answer phones for a variety of companies, in a friendly and professional manner.

Every time someone calls your number our software will display this information to our receptionists. This enables our receptionists to provide a personalized greeting in your company name.

During the call, our receptionists can take a message, forward the call to you or a colleague, forward to voicemail, or schedule a call-back based on your availability (we use your existing business calendar, or we provide an online calendar app, for free).

You have full control over the call answering and screening process, including how your callers are greeted and which calls are forwarded.

Each Live Receptionist plan comes with a set amount of live answering minutes per month: 50, 100, or 200 (more minutes are available). Our receptionists are available to answer calls from Monday - Friday 8am-9pm (Eastern), and on Saturdays 9am-7pm (Eastern). You can adjust your plan quickly and easily, at any time.
What are the operating hours for Live Receptionists?
Our Live Receptionist team is available to answer calls from Monday - Friday 8am-9pm (Eastern), and on Saturdays 9am-7pm (Eastern). It's easy to change your call answering schedule. You can do it yourself online using this step-by-step guide, and the changes will be reflected immediately. Or, simply speak to us and we'll do it for you. Connect with us via live chat or over the phone.
Will we be notified if we exceed our Live Receptionist minutes?
You won't be notified automatically. At the end of each month, if you exceed the minutes included in your package you will receive an invoice with your monthly rate plus a fee for the number of minutes exceeded. During the first month of service you will not be charged any overage.
Can I upgrade or downgrade my Live Receptionist plan?
Yes - you can change to a plan with more, or fewer minutes, at any time. Our Live Receptionist plans start at 50 minutes and can be upgraded to 100 or 200 minutes per month (more minutes are available).

Or, if you no longer require a live answering service, we can change your plan to a phone only account. All we ask is that you give us 30 days' notice to make the change.
To what extent can my Live Receptionist work for me? Can they give out specific product details?
The Live Receptionist service is intended to help clients by answering calls professionally and redirecting them to the appropriate staff member. While we may be able to provide basic information, it's always best for one of your staff members to take those questions to ensure the right information is provided on every call. If your staff member is not available to take the call, our receptionist will be able to take detailed messages or schedule a call-back at a suitable date and time.
How much does it cost if I exceed my plan minutes?
Once you have used up your live answering minutes, the charge will be $1.75 per minute. If you frequently exceed your minutes, speak to us about upgrading your Live Receptionist plan. It could save you money compared with the standard overage charge.
If I get a number in the US and have incoming calls from overseas, will I be charged?
You will be charged an international fee per minute depending on the country of origin. Your caller may also be charged by their own phone provider.
Will my virtual phone number be listed on national 411?
We will help you list your business number in the 411 phone directory assistance for free, through ListYourself.net. 411 listings may take 5 to 10 days to appear. The listing will only be "Local" meaning that it will not come up in any national directories. Regional or National listings have an additional cost. We recommend visiting ListYourself.net's website for further information. 411 Listings require that we share your business information with an outside entity and we will need your explicit authorization to do so. Please email

[email protected]

stating that you authorize us to list your organization on 411.
Can I speak to the receptionists who will be handling my calls?
Yes. Our Live Receptionist service is carried out by a team of professionally trained receptionists based in our company headquarters in Henderson, NV.

We would be happy to set up a call with our team manager who handles our Live Receptionist service, who will walk you through the process and explain how it works. Prior to going live with your Live Receptionist service, we will conduct test calls with you to ensure you are happy with the way company calls are answered.

At any time, you can contact us or log-in to your account to update your preferences or change the way calls are handled.
Can I use my existing company phone number?
Yes. Established businesses with an existing business phone number can continue to use their own number. Alliance will help you port your existing business number into our system for free.