Protect your personal cell phone for privacy and security.
Separate personal calls from business calls with a dedicated business number and a powerful cloud-based phone system. Keep your personal number private and connect your business with the world, effortlessly.
Build credibility with a professional business number.
Easily scale your team with extensions and individual numbers.
Is your business connected by personal cell phones? Onboard new people with a centralized communications system that connects your team and strengthens your brand. Our friendly support staff is here to help set you up, quickly and easily.
Benefits: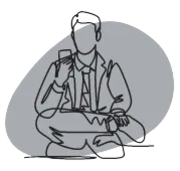 Dedicated Business Number
Set the right tone for your business.
A professional phone number inspires confidence and sets your business apart. Choose a number with a local area code to gain instant access to your target market. Or brand your business with a toll-free number and extend your reach internationally.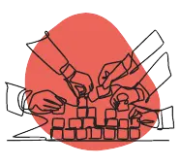 Scale Quickly and Easily
Your number grows with your business.
Much more than a contact number, your business number becomes an integral part of your company. From business licensing and entity documentation, to building financial credit and marketing strategies, your number grows with you.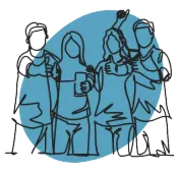 Integrate Your Team
Connect your team with the world, easily.
Unite your business. Unlimited extensions means you can add new team members and create individual numbers seamlessly. Route calls with the help of user-friendly call menus and helpful recorded greetings, so you never miss an important call again.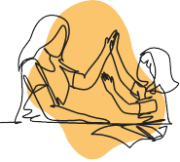 Protect Your Personal Number
Separate personal calls from business calls.
Safeguard your privacy with a dedicated business number. Route every call efficiently with a powerful cloud-based phone system and efficient features like call screening, do-not-disturb, and call schedules. A Virtual Phone from Alliance connects you to the world while protecting your privacy.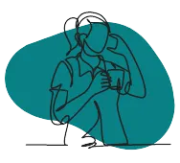 Take Calls from Anywhere
Maintain professionalism while you work remotely.
Powerful cloud-based technology combined with a number that's uniquely yours means you can take calls from anywhere. Receive calls on your cell phone or any web-enabled device and maintain productivity — and professionalism — while working wherever you need to be.
From Local to International Marketing
Get the reach you need.
Strengthen your marketing with a 411-listed business number. Use it on social media, your email footer, website, and to gain access to local or international markets. A 411-listed number also helps your company develop recognition and good standing with financial institutions.
What Our Clients Say
Here's what you can expect from Alliance.
Reviews • Excellent

The Team Helped Us Quickly To Set Up…
The Team helped us quickly to set up our phone service and add it on the 411 list. Highly recommended.
They were very prompt answered all my questions truthfully and are exactly what I needed to start my business I am grateful.
It Was Easy To Find The Service That Worked...
It was easy to find the service that worked for my business including getting the appropriate form notarized!.
Virtual Phone Features
Dedicated Business Number
Choose your own dedicated business number. Publish it on your website, email footer, business cards, and 411 national directory without compromising your personal information. Your number can be used for business licensing, entity setup, to apply for credit, and more.
Local Or Toll-free Area Code
Select the number that best represents your business. A local area code matches your registered business location, your core client market, or your virtual office address. Alternatively, a toll-free area code gives your business a professional edge.
List on 411
Submit your business number to the national 411 directory quickly and easily. Present your business to more prospective customers and build credibility for important business milestones like LLC registration and applying for financial credit.
Inclusive Calling Minutes
Frequent caller? A Virtual Phone plan includes local and long distance calling minutes. With a cloud-based phone system, you're free to make unlimited calls. Keep your team and your customers connected with a Virtual Phone plan from Alliance.
Business Phone System
Powerful yet easy to use, a Virtual Phone system comes with 50+ features to help your business communications run more smoothly. Upgrade your business call experience with caller menus, voicemail by text, branded greetings, unlimited extensions, and more.
Auto Attendant
Enhance your customers' call experience. An auto-attendant guides callers to the appropriate extension and provides user-friendly caller menus. Easily deliver your business information and keep your voicemail greetings on-brand with custom messages.
Frequently Asked Questions
What is a Virtual Phone system?
A virtual phone (or VoIP) system enables you to make and receive phone calls over the Internet. Unlike a traditional landline, a virtual phone works with WiFi-enabled devices such as smartphones, laptops, or tablets, which makes it ideal for remote workers. Since it's web-based, it's cost-effective too.

Alliance offers a Virtual Phone plan that includes a dedicated business number and a virtual phone system with helpful features such as auto-attendant, caller menus, customized greetings, and more. Our Virtual Phone offers an app that you can use on your iOS or Android device. It enables you to dial out using your private business number rather than using your personal cell.
Will my virtual phone number be listed on national 411?
We will help you list your business number in the 411 phone directory assistance for free, through ListYourself.net. 411 listings may take 5 to 10 days to appear. The listing will only be "Local" meaning that it will not come up in any national directories. Regional or National listings have an additional cost. We recommend visiting ListYourself.net's website for further information. 411 Listings require that we share your business information with an outside entity and we will need your explicit authorization to do so. Please email

[email protected]

stating that you authorize us to list your organization on 411.
Can I use my existing company phone number?
Yes. Established businesses with an existing business phone number can continue to use their own number. Alliance will help you port your existing business number into our system for free.
Does a Virtual Office include a business phone number?
A business phone number with a full VoIP system and easy-to-use iOS or Android app can be added to any Virtual Office plan for an additional $30 per month.

Alliance's Virtual Phone plan also includes a toll-free or local area code and a 411 directory listing. You can make calls with this phone number to keep your personal phone number(s) private.

Established businesses with an existing business phone number can continue to use their own number. Alliance will help you port your existing business number into our system for free.
If I get a number in the US and have incoming calls from overseas, will I be charged?
You will be charged an international fee per minute depending on the country of origin. Your caller may also be charged by their own phone provider.
How does Alliance count Virtual Phone system minutes?
Our Virtual Phone plan provides unlimited minutes, so in most cases you won't need to monitor your usage. However, certain international calls may apply. For this, Alliance does not count any calls if they are 5 seconds or less. Other than that, our system counts 30 second increments -- for example, a 25 second call is 30 seconds and a 55 second call is counted as 1 minute. Please note that these minutes are counted separately from our Live Receptionist answering system.