The Ultimate Guide to Virtual Offices
---
Share this:
Why Did We Write this Guide and Who Is It For?
There's a heck of a lot of different services competing for your business budget. We're business owners ourselves, and we know it's sometimes hard to differentiate the services that really add value to your business from the ones that slow you down.
Flexibility is integral to the success of most companies, but that doesn't mean you need a Virtual Office to grow your business. Maybe you're just fine without one. Or maybe it's what your business growth plan has been missing.
That's why we wrote this guide. We want to explain how Virtual Offices add value to modern business owners, because there's still a lot of confusion around what they are and how they work.
Whether you're a freelancer, startup, SMB owner or you're part of a multinational organization, this guide is for you. It doesn't matter what industry you're in or how big your team is. This guide offers plain, simple advice to help you understand whether or not a Virtual Office is the right choice for your business.
---
---
Introduction
According to a global GEM report, 100 million startups are created every year.
That's three startups per second.
But for most of these new businesses, the prospect of renting a physical office space is pricey and not logistically viable. Instead, entrepreneurs lean towards working from home or a local cafe because it's cheaper and easier.  
And, with other reports claiming that 90% of new startups fail, it's easy to see why business owners are reluctant to splash the cash on an office space.
However, having a proper business address, professional meeting spaces, and all the benefits of a real-life office can work wonders for a new business, both in terms of mindset and client perception.
Luckily, virtual offices make it possible for startup owners to have the best of both worlds.
In this guide, we'll lay out exactly what this futuristic term means and provide you with a comprehensive overview of why virtual offices are becoming more and more popular and the things you need to consider to choose the perfect virtual office for your business.
Let's dive right in.
---
What Is a Virtual Office?
A virtual office – also called executive office or serviced office – offers most things a physical office does, but virtually.
If you're confused, that's normal – how can it offer features virtually? How is that even possible?
A virtual office is a combination of people, a place, technologies, and processes that come together to help businesses and individuals work more efficiently, often in a remote way.
Usually, businesses pay on an as-needed or recurring basis for the services and features they need rather than capital expenses that are associated with typical office infrastructures.
The clever thing about virtual offices is that they afford users the ability to add and subtract services, a la carte. This includes everything from a business mailing address to a VoIP phone system accessible by a smartphone app to a front desk receptionist.
Operating as a collection of on-demand resources, a virtual office is as permanent or as fluid as is needed by its user.
The Anatomy of a Virtual Office
One of the biggest draws of a virtual office is its flexibility in allowing its users to just rent the services they need. This means the infrastructure can be shared across individuals and businesses, allowing resources to be allocated more efficiently.
A virtual office might include (but is not limited to) any combination of these services:
Physical Locations and Services:

A business address

Place to receive, pick up and/or forward mail

Conference rooms to host in-person meetings

Hot desks or private offices for as-needed use

Copy and Faxing services

Receptionist to answer the phone and greet visitors for meetings

Digital or Virtual Services:

An online (VoIP) phone system

Voicemail, extensions, caller menus and other phone features

A business phone number

A remote live receptionist service or virtual assistant

Web RTC video conferencing (not common)

Online storage (not common)

Various cloud internet services
The Difference Between Private Mailbox Services, Coworking Spaces, and Virtual Offices
You might be thinking "why can't I just get a private mailbox at a retail mail center or use a coworking space?".
And, while it's true that there is some overlap in these three options, virtual offices go beyond just being a remote mailbox or a desk in an open-plan office.
---
What is a Private Mailbox Service?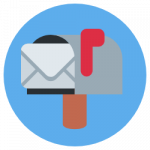 A private mailbox service is a lockable mailbox located in a retail mail center, also known as a "Mail and Business Center" (MBC for short). Your mail is kept there until you can collect it or you can forward it on to another address.
The biggest advantage is that small businesses don't have to use their personal addresses which, first of all, adds a dose of professionalism and, secondly, means you don't get a load of mail being delivered to your house if that's something your business requires.
---
What is a Coworking Space?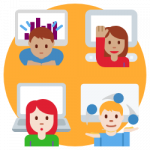 The past 10 years has seen huge growth and take-up in coworking. Initially, many coworking spaces operated independently and provided a shared collaborative workspace that businesses could use as and when they needed.
They are essentially a hired hot-desk in a space that lots of other businesses and individuals may be using as well.  
---
Are Virtual Offices the Same as Private Mailbox Services and Coworking Spaces?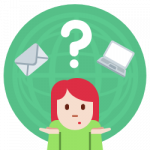 Let's talk about private mailbox services first. Like virtual offices, private mailbox services provide a mailing address, mail storage facilities, and a mail redelivery or forwarding system. In this sense, they are similar to virtual spaces and, if you're simply looking for a basic and cheap mail receipt facility, a private mailbox can work just fine.
The main difference between the two is that private mailboxes are typically in a retail store setting and not in an office building. They aren't set up for real-life walk-ins and visitors and therefore don't provide a place to work or meet with clients. Also, it's worth noting that when people look up your business address online, they will often see that your business is in a retail center rather than in an office building.
On the other hand, virtual offices have a physical space with a receptionist who receives and signs for mail and is able to greet any visitors you have during business hours.
For coworking it's often the other way round. Though they do tend to offer mail receipt services, they are predominantly physical spaces that businesses can go and work from.
Today, however, the proliferation of coworking and its adoption by business centers and serviced office companies – the majority of whom already provide virtual office services – means that there is now a strong and well-established link between coworking and virtual offices.
Since their conception, virtual offices have evolved with business requirements in mind, which goes beyond the simple act of receiving mail. Therefore most virtual offices now have on-site conference rooms and day offices which can be used by the hour or reserved by the day.
In most cases, virtual offices also provide additional services, like conferencing technology, WiFi, whiteboards, and catering services, combining the major features of coworking spaces and private mailboxes to create something that's potentially even more useful for businesses.
Caution: Shameless Plug Ahead! Continue Reading Below ↓
Hey, there! Want to streamline your remote business? Get a professional Virtual Office with mail forwarding, appointment scheduling and live receptionist services.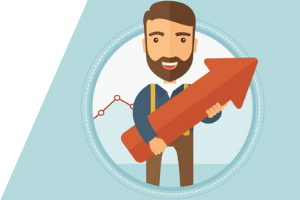 ---
Why Businesses Are Using Virtual Office Space
We mentioned earlier that new startups often don't have the cash to pay out for a designated office space and turn to cheaper options like cafes and coworking spaces instead. But the emergence of virtual offices and their menus of beneficial features mean that the cost and flexibility is a huge draw for small business owners.
Think about it this way:
A virtual office offers key components of why companies rent physical spaces, but for far less money and usually less commitment, too. For instance, a virtual office and a physical office both provide:
A place to hold meetings and to work

A commercial address destination for business mail

A registered company address (that's not the client's home)

An address to put on business cards and marketing materials

A local presence in a specific city, or area, associated with the client's target market

On-site services such as printing, faxing, copying and other administrative services, such as receptionist or secretarial support
The key word here is flexibility.
Whenever a business or individual leases private office space, they enter into a commitment; they have a portion of real estate that needs to be paid for on a round-the-clock basis regardless of how often they use it.
Anytime the occupant is out on business, in a meeting, at home or on vacation, the office space stands empty or, at best, underutilized.
For most small businesses, this is a costly commitment that is just not viable.
Because businesses that rent virtual office space don't use the building on a full-time basis, and because services are shared across multiple clients, a virtual office is available at a lower cost.
Underutilization of office space is a common concern for businesses regardless of their size. This has resulted in a growing number of larger firms, such as public service organizations, government departments, and multinational firms to set up a hub-and-spoke network of virtual offices to better serve local markets.
These spaces provide a place to meet or "touchdown" that's on-demand, cost-effective, and more closely aligned with the organization's day-to-day needs.
---
Top 4 Advantages of Using Virtual Offices for Business

As well as flexibility and lower costs than a physical office space, there are plenty of other benefits that business owners get from using an office space:
Having a professional address gives a business the upper hand over competition that doesn't.
It's all about first impressions, and a business address on a website, or a receptionist answering calls instead of the CEO, makes for a better first (and lasting) impression.
For one virtual office client, this was really important:
"Excellent working environment and helpful support staff. The space is great but the people make the difference."
Virtual offices often provide receptionists, mail redelivery services, and other business support services.
Sometimes, business owners don't actually know they need a virtual office until they stumble across it.
This was true for one virtual office client:
"I have been looking for an affordable office solution for some time. I came across day desks and business centers, but between the high rents and broker fees nothing fit my budget. I was pleasantly surprised to find a simple, economical and complete solution with a virtual office."
Having an on-hand receptionist to deal with queries improves the customer service of a business.
Lawyers frequently use virtual office services for this reason. They need a professional receptionist to take calls and greet clients at the office, and private meeting rooms to discuss sensitive information or hold depositions.
In this field of work, where clients are caught in legal proceedings and may be experiencing high levels of stress, it's not good practice to leave calls to run to voicemail service. When a lawyer is busy in court, for example, their clients can still receive a professional and friendly service from their virtual office receptionist.
Somewhere to Hold Meetings
Having a professional physical space to meet with clients sends out a completely different message to meeting up with prospects in a cafe or at home.
We know a highly respected life coach who uses a virtual office specifically for easy access to meeting rooms. They're frequently out on the road holding seminars and meeting people so he rarely uses physical office space, but still needs a mailing address with private meeting rooms at the same location that can be booked quickly and easily.
---
How Businesses Use Virtual Business Addresses

Now you know why businesses turn to virtual offices in their hour of need, let's take a look at some of the different ways that organizations can make the most of the features offered.
For a Commercial Address to Redirect Company Mail
"I want a commercial address to redirect my company mail to, in order to protect my home address and send out a more professional vibe to clients and prospects."
Every basic virtual office plan usually includes a business address and mail handling services. This means your mail can easily be received and stored, or you can have it forwarded to your home on a regular basis for an extra fee.
To Use as a Registered Company Address
"I want to make my virtual office address my registered company address."
This is completely possible with a virtual office, but we strongly advise using a registered agent that can accept important legal business documents. A registered agent is a third-party from the same state as your business who is the designated person to receive important documents for you.
You might only receive your commercial (from your bank or client) mail once a week or month, which means if there's no one there to pick it up you might miss an important "process" piece such as a letter from the secretary of state or a legal notice that needs your attention right away. With a registered agent, you'll be notified immediately if this happens.
The important thing to remember here is that a registered agent must have a physical address that's legally registered in the same state as your business. This means a virtual office that has physical space can be a very viable option.
To Provide a "Local" Feel
"I want to provide a local feel to my national/global business."
Say, for example, a business owner works remotely but the majority of their client base is from New York. In order to provide a more "local" feel for their NY clients, the owner can sign up for a virtual office space in that area to get a local address and use meeting rooms when in town.
For In-Person Meetings
"I need a place to meet with clients or work from that's not the local coffee shop".
Even though we call it a "virtual" office, it's still a real bricks-and-mortar building. It's not a PO Box, and most virtual office buildings have a number of conference rooms and office suites that can be leased by the hour or by the day.
To Improve Customer Service
"I need to improve my company's customer service".
Customer service is key to running a successful business with return custom. For this, you might need help answering the phone or setting up meetings – something that the majority of virtual offices provide as an add-on service.
---
A Brief History

The term "virtual office" first appeared in our lexicon in the early 80s, but how did it come about and how has the term evolved into what it is today? Let's take a look.
In the early 1970s a client of Fegen Law Suites, the first large chain of serviced office centers, was not quite ready for retirement but wanted a way to slow down his law practice, and the first "off-site tenant program" or virtual office was created.
A decade or so later, two writers (firstly John Markoff in 1982 and then Chris Kern in 1983) began describing the phenomenon perfectly. In Kern's words, a "virtual office" at that time was a "set of capabilities at a remote site that are indistinguishable from those available at a real, physical office."
As the 80s advanced, so did communication technologies, which made it easier for workers to be more mobile – or even remote – although the majority of workers remained in their home countries because of other barriers.
As global communication got easier, the costs also drastically decreased and devices were getting smaller and more powerful.
VoIP technology was created by Alon Cohen (of phone.com) in 1989
---
How to Choose the Right Virtual Business Address
By now, you might have decided that a virtual office is exactly what your business needs.
But with so many options out there, it can be tricky to know how to choose the right one. We've put together some of the things you need to think about before diving into the virtual office world.
Your Buyer's Checklist

1. Consider Your Company's Needs
Virtual offices offer a whole host of different features and services, some of which might be a good fit for your business and some of which might not be.
When choosing your best option, it might be tempting to go with the virtual office that has the snazziest website or the one with the most features, but if the services it offers don't align with the goals and vision of your business, you're going to struggle to make it work.
So, first things first, figure out the goals of your business and the tools you're going to need to get there. For example, if you want to create a swathe of loyal, raving fans for your e-commerce company and build a stalwart tribe of followers who will buy everything you put out there (a la Apple), you need tools that will help you promote incredible customer service.
Alternatively, if you run a client-based business that thrives on in-person meetings, presentations, and trainings, you need somewhere that you can host those meetings.
2. Consider the Features of Different Virtual Office Providers
Once you've figured out the most important tools and services your business needs to help it succeed, it's time to research the different features of each virtual office to make sure it has what your business needs.
As well as checking what features a virtual office has, you also want to find out about the amenities they have available. For example, some spaces will charge more for WiFi connections, any call forwarding, and mail handling.
3. Make Sure It's Adaptable to Your Needs
Ideally, you want to choose a virtual office that can develop with your business while also offering you the chance to cut back on your expenses. Think about what your business might need in a year or even five years down the line; you might not need a virtual receptionist right now, but you might find yourself in need of one as your business grows.
4. Make Sure the Customer Service Features Align With Your Business
Customer service is a huge part of any business, and making sure you have adequate systems in place for customers is vital for success.
Here, you want to consider what kind of support your customers need from you and what features a virtual office needs to align with that.
Many virtual offices now have virtual receptionists to take calls and answer any questions your customers might have, but think about whether you need someone to take calls 24/7 if you operate around the globe in different timezones, or if you need someone who's particularly knowledgeable on a certain topic.
5. Choose the Right Location
One of the key drivers behind a business choosing a virtual office is the address. Essentially, it will operate as your business' address and will therefore be splashed over your website and any marketing materials you have.
If you want to work with clients or customers in a different city to the one you live in, you'll need to choose a virtual office in that city. Likewise, if you want to target people in a specific part of town, you might want to consider choosing a virtual office that's in that area.
6. Stay True to Your Budget
Virtual offices are often a cheaper option than physical office spaces, which is why many new businesses seek out their services.
But you'll still need to factor in certain costs when choosing the right virtual services for your business. It can be tempting to go for the cheapest option, but that might mean additional costs on top of the standard monthly fee.
For example, you might decide to just go with a private mailbox service because it costs $9.99 per month. However, a lot of these services charge handling fees plus postage costs for every piece of mail you want tracked, opened, and redelivered. This means if you receive a lot of mail each month, the costs might end up adding up to more than a virtual office that costs $50 per month but lets you receive and redirect mail for a flat fee plus postage.
Most virtual offices will have different pricing tiers, so be sure to check what features you get at each level.
---
Things to Avoid When Choosing Virtual Office Solutions

While it's important to consider the things you do need when choosing the right virtual office for your business, it also helps to know what you should avoid.
Let's take a look at what you should look out for.
Companies Using Virtual Office Terminology for SEO Gain
Online searches for terms like 'virtual office' and 'business address' have skyrocketed recently, which has meant a number of businesses use these phrases on their websites without actually offering them, just for Search Engine Optimization (SEO) benefits.
When researching the right virtual office for you, look at whether they actually provide the services you need or whether they're simply jumping on the marketing bandwagon. Some companies that offer limited virtual office services (like PO Box providers and mail drops) have picked up on this new search trend and have started using certain terms just to boost their online marketing and SEO efforts.
However, many of these companies lack the key services that make up a recognized virtual office. For example, they might not have on-site conference rooms or receptionists. This is fine if you're only looking for a basic mail handling and mail forwarding facility, but if you need a place to meet or work, or a sophisticated phone and live receptionist system, you'll need to look elsewhere.
Companies That Don't Operate Within the Law
It's easy to set up a business address in various locations around the world, which means virtual offices occasionally attract unscrupulous characters. Often, these less-than-legal organizations use their office address as a front for illegal activity, like fraudulent e-commerce programs.
You can find out more about these scams and what virtual office providers are doing to prevent them here.
Luckily, this is not the norm at all because the virtual office sector is part of a recognized industry that has been around since the 1960s, and since then operators have had to make sure they know exactly who is using their building address and their services at all times.
Today, virtual office providers in most countries are required by law to verify the identity of everyone who uses their services. To do this, they will run through a detailed registration process. So, if a virtual office doesn't ask you to do this before you complete the sign-up process, be wary as they might not be following legal procedures which may put your business at risk.
Read more about the CMRA and notary process here
---
The Future of Virtual Offices

According to research, 70% of people around the world work remotely at least one day per week. With so many people spending time outside the workplace, it's no wonder that more and more businesses are rethinking how much physical office space they need.
Today, with the advent of the internet and global communications, people can practically work from anywhere in the world. Since its early adoption in the 80s and 90s, the virtual office sector has evolved alongside the huge advancements in technology.  
By 2020, 29% of people will no longer work from a traditional office at all, so we can expect to see more and more virtual offices popping up.
But what's next? What will virtual offices evolve into in the future?
The Virtual Reality Office
You've probably heard the term virtual reality (VR) being thrown around. This futuristic technology has come to public attention over the past few years and it has advanced considerably since the first VR headset was created in the 1950s.
Today, if you want to delve into a virtual world, you simply slip on a headset and immediately become a part of a different reality. This technology has mostly been used for games and high-tech industries, but we could see it being used to replicate offices in the not-too-distant future – and it could completely change the way we work.
Big companies like Facebook and Microsoft are already building and testing VR software for their employees who work remotely all over the world.
But what will it look like?
Instead of going into an office every day, you might sit at your home desk and slip on a headset. From there, you'll be visually transported to an office space where your co-workers (who might be sitting at their home desks in various different parts of the world) are already clocked in and tapping away on their laptops.
It might seem like a wildly isolating (and sci-fi scary thought), but it could really help with collaboration between teams that are usually located on different sides of the world. It could also help departments share information in more convenient ways than email and via communication apps.
We're still a long way off from this being the norm, but with the way the work-world is heading – and with the extreme advances that the virtual office has seen in recent years – this might become our new reality when it comes to the workplace.
Summary
Okay, so now you should have a pretty solid idea of what a virtual office is. Let's go over some of the main points again:
Definition of a Virtual Office: A Virtual Office is a combination of different services including a business address, a place to receive/forward or collect mail, receptionist services, and a VoIP phone system. It's also a physical workplace where you can rent office space or meeting rooms by the hour.
Private Mailboxes: A mailbox facility shares some of the same services as a virtual office, but it is not attached to a physical office building with meeting rooms. A private mailbox is literally a lockable box in which mail is deposited.
Why businesses use virtual offices: It provides most of the facilities businesses need a real office for, such as on-site receptionist services, meeting rooms, mail handling, and a business address. The difference is, you don't use it on a full-time basis. Multiple companies share these facilities at the same building, which makes it cheaper and more flexible than a standard office lease.
The Benefits of a Virtual Office:
Credibility – a real business address, not a mailbox

Support – receptionists, mail redelivery, live call answering, and on-site help with meeting room bookings or A/V equipment

Customer Service – live call answering is conducted by trained receptionists who specialize in customer service

Meeting venue – allows entrepreneurs to meet in a professional and private setting, payable by the hour or by the day
Virtual Office buyer's checklist:
Consider your company's needs:

Establish your goals and understand which services you need the most. For instance, if you need to improve your customer service, a live receptionist plan would work best. If you need to create a local presence in a new city, go for a basic virtual office plan with mail handling.

Make sure your chosen virtual office provider can match your needs:

As well as checking what features a virtual office has, you also want to find out about the amenities they have available. For example, some spaces will charge more for WiFi connections, call forwarding, and mail handling.

Customer service:

Many virtual offices have virtual receptionists to take calls and answer your clients' questions, but think about whether it aligns with your business. For instance, you may need someone to take calls 24/7 if you operate in different timezones, or you may need someone who's particularly knowledgeable on a certain topic.

Watch out for false claims:

As Search Engine Optimization (SEO) has grown, a number of workplace providers now use 'virtual office' and 'mail handling' phrases on their websites without actually offering them.

Be aware of companies acting outside of the law:

The virtual office sector is part of a recognized industry and operators must ensure they know exactly who is using their building address and their services at all times. This means every new client must fill out documentation including a notarized CMRA form, without exception. If a virtual office doesn't ask you to do this before you sign-up, be wary — they might not be following legal procedures which may put your business at risk.

Test your new services:

Finally, road-test your new services as early as possible. Make a call to your new virtual live receptionists, send some pieces of mail to your new address, and dummy-book a meeting room. Virtual office providers are in the service business, so your provider should help smooth out any problems as quickly as possible.
We hope this guide was useful to you. Interested in learning more about Virtual Offices? Sign up to our weekly newsletter for regular news and promotions.



Want to Comment? talk to us on: