Having a meeting for the sake of having a meeting has long been a somewhat controversial (and even annoying) part of business, but luckily that old-fashioned mindset is beginning to change.
You might also like this tool: to Find Meeting Rooms Near You…
This, in part, is due to the sheer number of employees that work remotely full-time, or at least some of the time, and partly due to the evolution of technology that means we can collaborate with team members without having to be in the same room as them.
It's Virtual Team Building!
So what does this mean for the trusty meeting?
---
Related: 42 Remote Team Building Activities (Infographic)
---
CONTENTS
---
The modern workplace is giving meetings a facelift
The concept of gathering together to talk about all things work isn't disappearing altogether. In fact, it will still form an important part of business, but it is undergoing a transformation.
Equipment upgrades and new, sparkly tech is one pillar holding up the new landscape, but the biggest push comes from the change in how people and companies work today.
---
The Nature of Meetings is Changing
Remote work is revitalizing the need for team meetings
Meetings are now regularly made up of a mixture of remote workers tuning in virtually and staff members who are physically in the meeting space, which creates a sort of hybrid scenario.

According to research, as many as 90% of office workers in the US would prefer to telecommute, while the number of remote workers has increased by 115% since 2005.
On top of this, meetings are becoming less of a lecture and more of a collaborative event between people who are there in person and remote workers.
---
Shameless Plug Ahead!
Still meeting in coffee shops? Upgrade your meeting venue without the luxury price tag. Choose a Houston Meeting Room and book by the hour or by the day. Simple, affordable, professional.
---
---
Attendees are encouraged more than ever to pitch in, come up with creative ideas, and generally tackle solutions head-on thanks to the growing realization that meetings consume at least 15% of a company's collective working hours.
So, rather than the stagnant meeting rooms of the past that came armed with uncomfortable chairs and long boardroom-style tables, the whole structure is undergoing a shakeup to tie into new demands.
Technology is fueling productive
collaboration
Not only does a creative meeting space now need to be equipped with tools and software that harness productive and collaborative meetings, it also needs to streamline processes that used to be manual – things like taking notes, recording outcomes, and putting out polls.
On top of this, meetings are shrinking in size and are more impromptu affairs than before.
Of course, there are still those obligatory weekly meetings kicking about, but as workforces get younger and more working styles are accounted for, the meeting is evolving into more of an organic event for ideas rather than anything else.
Workspace Design is changing how we meet
The way people work is changing, but also the spaces in which they work are evolving, too. When people aren't working remotely, they're in new-age offices that are characterized by open-plan spaces.
While this might mean there's a bigger need for privacy for meeting spaces, it also tips the other way with "social meeting spaces" – often dubbed "huddle spaces" – popping up.
In fact, Wainhouse Research has estimated that there are already around 50 million "huddle rooms" globally.
As you can imagine, there's a lot to think about when it comes to choosing a team meeting space these days.
But, if you want to get the most out of your meetings and ensure they're a productive use of your company's time, it's important to choose the right room and make sure it fits the wants and needs of your business goals.
Before You Choose an Offsite Meeting Space…
Choosing the right meeting room for your team goes a lot deeper than simply researching the cheapest or nearest option. Instead, you need to be thinking about a number of things that will determine the size of the room, what it's set up for, and what technology you'll need.
You'll need to consider:
What the room is going to be used for

– will it be a small, collaborative meeting, or is it a full-sized board meeting that needs a lot of seats?

How your team prefers to work

– is it more productive when working in smaller groups or does everyone like coming together as a big team?

Whether the meeting is for clients or internal teams

– will you be hosting clients in the room or will it just be members of your staff gathered there?

How easy the room is to access

– do you need a top-secret room for a confidential meeting or can it be less private?

Whether members of your team will be joining the meeting remotely

–

do you have the equipment and technology you need to do this?
Once you've got an idea about what you'll need the room for and what you hope to get out of it, you can start looking at the logistics and digging deeper into the concrete details, like price, location, and aesthetics.
---
How Do I Book a Meeting Room or Conference Room Rental?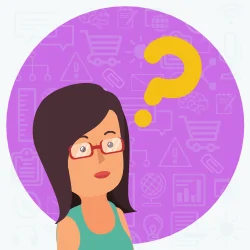 The first step in getting a meeting room set up for your team is to actually book it.
It sounds simple (and you're probably sitting there rolling your eyes and mouthing "duh" at the screen), but with so many different ways to book a room it can be more complicated than you think.
Automatic Reservations
Sometimes it'll be an online form that updates automatically when it gets booked out.
Manual Reservations
To book many meeting spaces you'll have to go through a receptionist or an event specialist and actually speak to a real person to book in your slot.
The bottom line is this: the booking process is different for every meeting room.
---
Hybrid Reservations
Here at Alliance Virtual, we provide the ability to

book a meeting room online

,

but we have meeting room specialists on hand — kind of like personal concierges — who actually call the center and contact the client after the online order is placed to ensure a smooth meeting. This means no details are missed and no questions go unanswered.
---
Watch out for these Possible Booking Restrictions
You might face some restrictions with certain meeting spaces:
Only certain teams might be able to book

The room might only available at specific times during the week

You might not be able to bulk book rooms

There might be a limit to how far in advance you can book
Double Check availability, equipment, tech, and accommodations
Most importantly, you need to know whether the venue is available on the dates you need it, as well as whether any equipment, accommodation, or extras you need are also available on those dates.
Do you know their Cancellation Policy?
And, finally, consider the cancellation policy: how flexible is the venue if you need to change the meeting date at the last minute?
---
---
How Do I Choose What Kind of Meeting Room to Book?
If you've really thought about the features you need from a meeting room, you should now know the kind of space you're looking for.
Size Matters… Pick the right space for the context.
There's obviously the size of the room to think about – how many people need to be at your meeting? – but also the decision of where or what kind of property would best suit your requirements.
There's the cliche conference room vs meeting room conundrum, but there are more options than that.
You can rent a hotel meeting room or even a section of a restaurant if you're hosting a more informal meeting.
To make the decision, it's important to know what conference room facilities you need and what each of the possible options have so you can weigh up what will work and what won't.
For example…
A restaurant is all well and good for an informal event, but what if you need your team to get creative with big mindmaps on the floor, or you need to project a video for everyone to see?
Suddenly it doesn't seem such a viable option.
It's also worth thinking about whether you want to book in a regular slot for your meetings at that space or whether it's a one-off event. A big conference room might give the corporate vibe you want to your meetings, but booking it out once a week every week might become a costly expense pretty quickly.
---
How Do I Find Meeting Rooms Near Me?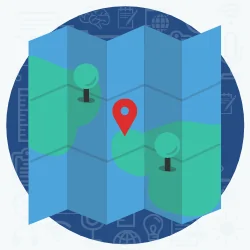 Location is everything – or at least, that's how the saying goes. But today, with the advent of remote working and employees scattered around the world, this a much more loaded statement than before.
It can be tempting to go for the nearest meeting room available, but what if your team is located all over the world? How do you decide then?
Prioritize what's important
To start with, you can think about top-level considerations like:
Whether the venue is easily accessible to

those attending

(technology for wiring in remote workers is available, which we'll talk more about in a bit)

Whether the location offers adequate road, rail, or air links depending on where your team is coming from

Whether the venue location is suitable for any extra events, shows, or excursions that have been planned around your meeting

Whether the location is quiet, close to accommodation if necessary, or in a safe area
---
How Do I Choose the Right Interior Space for My Meeting?
We've spoken about location and the type of meeting room options you have, but what about when it comes to inside decor? A lot of businesses won't even give this a second thought, but the look and feel of a space can affect the impression outsiders have of your business and can improve or diminish the vibe in your meeting.
There's a lot to think about here.
How will the mood I set affect my team?
The Meeting Room Ambiance – How your employees feel when they're in a meeting plays a large role in how they act in a meeting. For example, if they feel comfortable and relaxed, they're more likely to let those creative juices flow and come up with good ideas. If they feel on edge, they might be put off from pitching in and decide to stay quiet for the duration.
The Lighting and Acoustics – Again, it's important to think about the purpose of your meeting. If you're going to be showing lots of stuff on a screen, getting the lighting right will stop attendees getting a headache and help them focus.
Likewise, acoustics and sound is important, too. If you make attendees strain to hear what you're saying, they're going to give up listening pretty quickly.
Think about what you want to get out of your team in the meeting and consider how the ambiance of the room will affect that.
What does the room say about my brand?
The Design – You might not be consciously aware of it, but the way a room looks affects how we think about the activities that take place in it. If you're hosting a client-facing meeting, the room you hold it in can act as a first impression for them about your business.
For example, you might be a fun, relaxed business, but the clinical nature of the meeting room you choose might not send out that message.
Is this space the right size for the meeting?
The Layout – The layout is one of the most important things about the room you choose. Trying to cram more people than possible into a space is only going to lead to an uncomfortable meeting, and trying to host a collaborative, creative session with chairs laid out in rows might not get you the result you want.
The Chairs Matter – It's also worth noting the seating that's available in a meeting space. If you're holding a lengthy meeting, hard chairs are going to get uncomfortable pretty quickly. On the other hand, beanbags or chairs that are too comfy might lead to attendees trying to catch forty winks in the middle of proceedings.
What Equipment do I need in the meeting space?
The Technology – For years, the technology available in meeting rooms has been a contentious subject and a source of frustration for even the most laidback managers. If you've never been to a meeting where there's a tech glitch or a piece of equipment fails to work, you're one of the lucky ones.
This is why it's important to find a room that's well-equipped with the new technologies you need, which shouldn't be too difficult considering that the majority of spaces pride themselves on offering the latest gadgets and time-saving software.
Here are some key technology features to look out for:
Wireless Tools – H

aving to fumble around with cables and adapters can be a real headache, and trying to connect up various different laptops to screens can waste time that can be better spent elsewhere. Finding a meeting space that offers wireless connections means no tangled cables but, more importantly, tools that play ball with a single click.

Video Conference Capabilities –

If you're streaming in staff from different locations, it's important that the meeting room is set up for you to do so.




In the past, video conferencing technology was costly, but it doesn't have to be today. In fact, it's often a common feature in mid- to large-sized meeting rooms.




Ideally, you want to go for one that uses a turnkey approach, combining large-format displays, soundbars, and collaboration systems.

Monitors and Projectors – P

rojectors are almost a thing of the past in new-age meeting rooms, but it's still important to check whether the room has the right amount of screens for your needs and whether you have the appropriate attachments to make them work properly.

Collaborative Displays –

These are perfect for small groups wanting to get creative and collaborative in their meetings. With the most high-tech versions, you can share content straight from a smartphone, work directly onto the display, and easily share designs and ideas as you go.

4K Displays –

If you haven't heard of 4K displays, it's quite likely you've been living under a rock. The buzz around this type of technology is usually focused on entertainment and gaming, but they can also be really useful for showcasing high-level detail.




For example, if you're a team of product developers showing off new designs, a 4K screen can be a great professional addition to the meeting space.

Wide-Angle or 360 HD Cameras –

Remote participants can gain a much more "natural" experience with wide-angle or 360 HD cameras, allowing them the opportunity to see everyone in the room and really feel like they are a physical part of the meeting. Some high-tech varieties can also automatically pivot to people who are speaking in a meeting.
We've listed a ton of different technology options here, but you probably don't need all of them. It can be tempting to get all the latest gadgets, but it's a better idea to sit down and think about what your meeting specifically needs. If there's no remote team members being beamed in, you probably don't need that video conferencing software or the wide-angled cameras, for example.
The most important thing about the technology you choose is that it saves you time.
More often than not, meeting hosts often turn up 15-30 minutes early to scheduled meetings to make sure the right equipment is there and everything is in working order. However, with wireless abilities and modern equipment, people need less and less time to prepare the tech side of things, and can instead focus on the all-important content of the meeting.
Is the Furniture right for this meeting?
Finally, it's important to consider the furniture that's available to you. If you're hosting a presentation where you need to move around a lot, you might want chairs that can swivel so people can position themselves in the best way throughout the meeting.
However, if you're hosting a more collaborative event, you might want to provide a selection of different kinds of seating that encourages more freedom and inspires creativity.
When it comes to tables and surfaces, it's not just about size. Think about whether people will mostly be standing or sitting, and what they'll need the surfaces for – taking notes? Or brainstorming on large pieces of paper?
---
How Do I Tackle Cost and Payment for a Meeting Space Rental?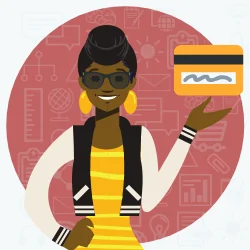 The costs of a meeting space will vary considerably depending on location, the type of property the room is in, how big it is, the tech available, and everything in between.
Know the costs: cancellations, hidden fees, and hotel rates?
Not only will you have the upfront cost of the space, but there might also be hidden costs for things like technology and cancellation. If you're planning on hosting your meeting in a hotel, be prepared for higher rates (sometimes even outrageously high depending on the city), so it's worth bearing that in mind.
On top of that, you'll need to find out how to pay.
Some spaces will provide an online payment method that needs to be completed at the time of booking, or you might have to pay a deposit first and the rest of the full amount on the day or just before.
Are you booking day or hourly rates?
Every meeting space will price differently – some might be based on per day bookings, but you can also rent a conference room by the hour, so it's worth choosing what's best for you. If you're hosting a 1-hour meeting, you probably don't want to go for a space that charges by the day.
---
Is a Virtual Office Meeting Space a Good Solution?
There's a lot to think about when it comes to choosing the right meeting room for your company and needs. As well as thinking about the location and the kind of layout that would complement your team's working style, you need to find something that's within budget and available on the days you need it – sometimes you might even need to book meeting rooms on demand.
This is where having a virtual office can be beneficial.
The Great thing about using your virtual office for meeting rooms…
They come equipped with a number of meeting rooms that come with all the features you need.
What's more, you can bulk book them if you're looking to hire a space at regular intervals throughout the month or year, and the cost of using them comes either as part of your membership to the virtual office or as a small additional fee on top of that.
---
Summary
The meeting world has come a long way since the days of weekly corporate meetings that bit into productive working hours. Instead, they now act more as breakout sessions, where different teams can come together to collaborate and share ideas.
On top of that, the changing nature of work has also had an impact on how meetings are held today. With more workers than ever scattered around the world, it's almost impossible to get everyone in the same room at the same time. As a result, companies are having to use fancy tech equipment in their meetings to beam in remote members of staff.
Choosing and booking a meeting room might seem like a simple task, but there's a lot to think about if you want to get the most out of your meeting. Not only is there the location and facilities to consider, it's also important to choose somewhere with the right ambiance, layout, and technology for your team.
If you take all this into account, your next meeting will run like clockwork.
Share this:
Want to Comment?
talk to us on: