Professionally managed workspace for remote teams and work-anywhere entrepreneurs.
Modernize the way you work. Choose coworking.
Working from home doesn't work for everyone — it's often distracting and isolating. Coworking provides a connected workplace with an established community of professionals to help you regain focus and maximize productivity.
Safe, wellness-oriented spaces with conscientious onsite staff.
Your wellness is our top priority. Work happily, safe in the knowledge that your coworking space is carefully managed and frequently cleaned to ensure a safe, healthy environment.
Benefits: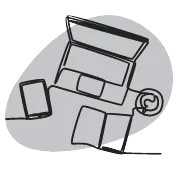 Upgrade Your Workplace
Choose a better equipped environment.
Your home isn't designed for full-time work. It's for fun, family and relaxation. Upgrade your choice of workplace and take advantage of a business-focused coworking space that provides everything you need to work productively.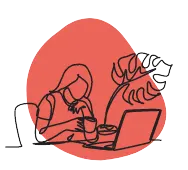 Unlock Full Flexibility
Simple monthly agreements.
Designed for flexibility, our coworking plans provide full-time access to your chosen workspace on a convenient month-to-month basis. Get a professional workspace when you need it without the long-term commitment.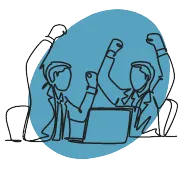 Boost Productivity
Change your routine, revitalize your work.
Working from home is often isolating, distracting, and just plain boring. Switch up your daily routine and inject fresh productivity into your working day by using a coworking space that's vibrant, supportive, and focused on your success.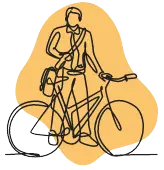 Work Near Home
Hundreds of convenient locations.
Save valuable time and travel expenses by working locally. Rather than commuting to a centralized office, choose a coworking space that's conveniently located near home. Spend less time traveling and more time working productively.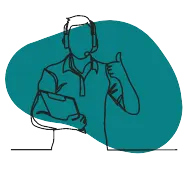 Help When You Need It
Day-to-day support from helpful onsite staff.
Friendly and professional service goes a long way toward helping your business succeed. Every coworking space has onsite staff to manage the workspace, welcome guests, keep the coffee fresh, and provide support anytime you need it.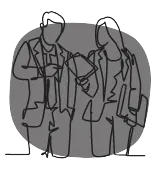 Expand Your Business Network
Tap your coworking community for ideas and support.
Join an established coworking community. Connect with like-minded professionals in your workspace to gain fresh ideas, learn new tips or skills, and grow your business network.
What Our Clients Say
Here's what you can expect from Alliance.
Reviews • Excellent

Good team to work and service has been great for a year now. I recommend them over WeWork in NYC as more affordable and better service.
Great Service And Excellent Team
Excellent and timely service. They are always just a call away when needed. I am fully satisfied and recommend others to sign up!
I Had A Very Positive Experience In…
I had a very positive experience in signing up with Alliance and will definitely recommend using Alliance to others.
Coworking Features
Professional, Productive Space
Coworking spaces are built for business. Leave your distracting home environment behind and get to work in a productive space with everything you need at your fingertips.
Flexible, Full-time Access
Maximize your office time. Get full-time access to your chosen coworking space during operating hours. Use your workplace for the entire day, or simply check in at a time to suit you.
Established Business Community
Work in a collaborative community of professionals. Gain access to shared knowledge, learn new skills, and grow your business network in a focused and productive environment.
Professionally Managed Workspace
Every coworking space is managed by a professional team. Helpful, friendly staff members are always there to keep the space clean, ensure things run smoothly, and provide support anytime you need it.
Useful, Convenient Amenities
Home printer out of ink again? Our professional workplaces provide business-grade amenities including printers, scanners and copiers. Work productively with high-speed WiFi and gain easy access to onsite meeting rooms.
Month-To-Month Coworking Plan
Work flexibly and cost-efficiently with simple monthly access to your coworking space. Get a professional workspace when you need it without committing to a long-term contract.
Frequently Asked Questions
What does the coworking plan include?
A coworking plan with Alliance includes full-time access to the workspace based on the operator's opening hours. You will have use of a workstation with Internet connectivity, and a variety of beverages such as coffee, tea and water. Onsite staff provides help and support when needed.
Can I bring a friend or a colleague to my coworking space?
Our coworking membership is solely for the person who signs the agreement. However, our centers offer a variety of flexible options such as day passes or hourly access to office space and meeting rooms, which are ideal for guests.
Can I use my coworking space after hours and on weekends?
Most of our coworking centers allow access after business hours. If you require access on weekends or evenings, please check with us prior to booking.
Does the coworking plan include use of the address and mail handling services?
Our Coworking plans provide access to a workspace in a shared office environment. If you want an address for mail and other purposes, you will need to purchase a separate Virtual Office plan.

A Virtual Office provides secure mail receipt and storage, optional mail forwarding, and the ability to use the address for business purposes such as marketing, licensing, entity documentation, and more.

You can search for a Virtual Office here.
What is the difference between coworking and a virtual office?
Coworking gives you daily access to a workspace with WiFi connectivity, office facilities, and help from onsite staff, but does not offer mail receipt and processing. A Virtual Office gives you a business address with mail processing services. Office or desk space is not included with the standard Virtual Office plan, but you can easily book a private office, coworking desk or meeting space by the hour as needed. For regular access to workspace along with the business address and mail handling, our Virtual Office Platinum Plus plan includes additional private office or meeting room time per month.
What steps are coworking spaces taking to ensure privacy and security?
Every coworking center in the Alliance network is professionally managed by an onsite team.

Our center partners have implemented a variety of privacy and security protocols, such as access control and lockable storage. Options vary by center and location – if you have specific questions around privacy and security, please contact our team and we will be happy to provide further information.
Are the coworking desks dedicated?
Coworking provides a dedicated desk for the day in a shared office. The policy of every coworking space is different and the same desk may or may not be available each day -- please contact us for specific details about your chosen coworking center, prior to booking.
How does a coworking space work?
Coworking spaces offer a variety of amenities including private offices, meeting rooms, and shared space. It's a ready-to-use work environment with secure access, desks, and onsite staff to offer help and support. With many companies adopting remote and hybrid work agreements, coworking gives people the option to work flexibly by providing a professional environment in convenient locations near home.
Why rent a coworking space?
Coworking offers a variety of workspaces including private offices, shared space and meeting rooms. It takes the hassle out of managing a workspace by providing a ready-to-use workplace with a flexible agreement, all-inclusive monthly billing, and onsite staff to offer help and support. Coworking provides professional amenities in a business-focused environment that's free from the distractions of home. Above all, coworking spaces have their own professional community, which provides a more supportive environment than working in isolation at home.