Meetings made simple. Connect and collaborate in a professional business setting.
Business-ready conference rooms for any size meeting.
Looking for an alternative to crowded coffee shops and overpriced hotels? We have a more professional solution. Check into a business-focused meeting space that's connected and prepared for your arrival, with flexible rates by the hour, half day and full day. Friendly onsite staff greets visitors and helps to make your meeting run smoothly.
Easy online booking backed by our trusted concierge service.
Search thousands of meeting rooms globally. Fast, secure online bookings backed by our attentive concierge service takes the guesswork out of hosting meetings. Our team confirms your requirements down to the last detail, and makes arrangements to ensure a seamless, professional meeting every time.
Benefits: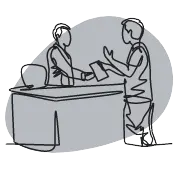 Concierge Service
Fast online booking backed by our friendly, professional service.
Our team takes the stress and guesswork out of booking a meeting room online. Whatever you need to know – such as room size, conferencing equipment, or parking – we're here to help your meeting run smoothly. Simply call or chat with us to get your questions answered.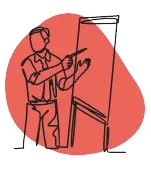 Professional On-Demand Space
Book workspace for meetings or solo work.
Wide range of meeting rooms and office space to suit your unique requirements. Reserve your space by the hour, half day or full day - the choice is yours. All of our workspaces are clearly priced with inclusive amenities and optional extras.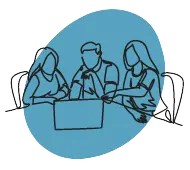 Meetings Made Easy
Save time and effort with Alliance.
Spend less time searching for a place to work, and more time collaborating. Our fast concierge-style service takes the hassle out of finding the right workplace. Search and book online or over the phone, quickly and easily.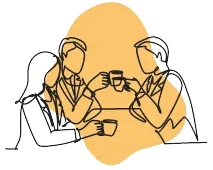 Private Space for Confidential Work
Connect securely with clients or colleagues.
Talk freely in your own private space. Whether you're conducting an in-person meeting, hosting a video call, or working on a confidential project, our professional, secure meeting spaces have been specially designed for business success.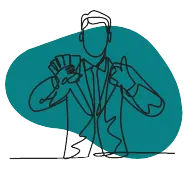 Cost-Effective Meetings
Quality, fully serviced meeting rooms.
Transparent pricing for easy budget control. Secure payment over the phone or online with no unexpected surprises on the day. From quiet interview rooms to impressive boardrooms, our network of professional business venues promises cost efficiency with no compromise on quality.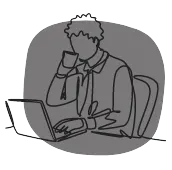 Space to Innovate
Productive disruption-free environments.
Leave distractions at the door. Every meeting room is professionally managed and designed for business success. Think quiet environments with zero background noise, spacious seating arrangements and everything you need for a focused, productive meeting.
What Our Clients Say
Here's what you can expect from Alliance.
Reviews • Excellent

It Was Quick And Extremely Effective
I love the flexibility, as more and more entrepreneurs are learning how to work just as effectively at home while having the option of a corporate office when needed or as needed. A real win/win scenario.
Excellent Tour of the Property
As the President and CEO, I asked for and got a walk through of the Dallas, Texas property. It was excellent, the property management was great to showing me around to complex.
I Had A Wonderful Experience
I had a wonderful experience with Alliance and I will recommend your company anytime. My agent was very attentive and patient and he completed my contract within the…
Meeting Room Features
Concierge Service
One convenient point of contact. Whether you book online or over the phone, Alliance acts as your personal concierge. Our friendly meeting room specialists provide rapid confirmation of your meeting arrangements so you can simplify your meetings.
Flexibility as Standard
Meeting rooms and private offices are available to book by the hour, half day or full day. If you need to change your booking or add last-minute requests, contact our team and we'll work to accommodate your requirements.
Onsite Support
Our meeting room venues are located at business centers with helpful and professional onsite staff. The team can set up your room, connect to a projector, meet and greet your guests on arrival, and simply be there to offer help when needed.
Professional Business Setting
Unlike coffee shops and hotels, our meeting rooms are located in office centers that are 100% business-focused. Designed for productivity, our meeting venues come with essentials such as WiFi, whiteboards and refreshments for you and your guests.
Variety of Professional Spaces
Choose from thousands of meeting rooms and day offices. Reserve office space and work productively, or book a spacious meeting room for team collaboration, in-person training, or to meet with clients.
Meetings for Every Budget
All meeting rooms and office space have clear online pricing and cost-effective hourly or daily rates. From minimalist interview rooms to impressive boardrooms with sweeping views, you'll always find the perfect space for your events.
Frequently Asked Questions
How do I book a meeting room online?
Go to our meeting rooms page section and type a city into the search bar. Select your meeting room location from the list of results.

Enter the desired date and time, choose your room, then checkout. Pay online through our secure platform and our meeting room specialist will confirm your meeting arrangements (during business hours).

Alternatively, phone us with your meeting room requirements and our team will process the booking on your behalf. Once we have confirmed availability with the center, we will provide confirmation (during business hours). If you have any last-minute changes or special requests, please contact our team and we'll arrange this for you.
Can I put a sign in front of the door for my guest?
Many meeting room centers offer this service. Please contact us and we'll happily confirm your request with the venue.
Is there a screen or monitor in the meeting room?
Most centers have screens for videoconferencing or presentations. If available, it will be clearly listed on our website - please check the list of 'Available Amenities' for the room you are interested in. If you have any questions regarding video technology in your meeting venue, please contact us and we'll happily provide further information.
Can we access the room a few minutes before to set up?
We guarantee you will have access to the room during the time stated on your booking. If you need to enter the room early, this may be possible but it will depend on whether the room is occupied immediately prior to your booking.

Either way, our center partners will work with you to ensure the room is ready. The onsite receptionist will greet your guests and either show them to the room, or accommodate them in a waiting area until you're ready to start.
I need an occasional office or meeting room for a few hours per week. Can you help?
You can easily book office space and meeting rooms through Alliance on an hourly, half-day, or full-day basis. Find your nearest venue here and book online or over the phone. Our team confirms your booking with the center, including any special requests. For frequent usage, you may like to consider our Platinum Plus Virtual Office, which includes additional discounted meeting room or private office usage each month. The number of hours included in the plan varies by location.
Do I have to be a Virtual Office client to book a meeting room?
No - all meeting rooms and day offices listed on Alliance Virtual Offices are available to everyone, regardless of whether you are a current Virtual Office client.

Simply find your nearest meeting room venue on the Alliance Virtual Offices website and book online. You can reserve meeting rooms and office space by the hour, half day, or full day. If you need any assistance, please contact us.
I have booked a meeting room online, but I haven't received my confirmation email.
Alliance Virtual Offices works directly with the meeting room venue to verify your booking. This is only possible during business hours, so bookings made outside of those hours or in different time zones may result in a slight delay.

We will confirm your booking within one business day. However, if you require a faster response or if you have any concerns about your reservation, please contact us and a member of the team will be happy to help.

Please also remember to check your email spam or junk folder.
Does a Virtual Office include meeting room usage?
Alliance's premium 'Platinum Plus' Virtual Office plan includes additional hours of meeting room and office usage, every month (hours vary depending on location). Our standard Virtual Office plans don't automatically include meeting room usage – plans can be easily upgraded, or onsite meeting space can be booked by the hour as needed.

Find a meeting room on the Alliance Virtual Offices website and book online or over the phone.
What is the meeting room cancellation policy?
Cancellations received more than 48 hours (excluding weekends and holidays) prior to the reserved date and time will be charged a $25 cancellation fee.

Cancellations received less than 48 hours (2 business days) prior to the reserved date and time will be charged a fee equal to the total order (this includes bookings made less than 48 hours in advance).

Rooms reserved for more than 20 attendees have a cancellation notice period of five working days.
Top Meeting Room Countries