---
Q: Do I need a Business License to Sell Online?
A: No! You don't necessarily need a business license to sell online. Selling a single item on Amazon or Ebay, for instance, wouldn't require a business license. However, starting an online business like an Amazon store would require you to adhere to your state's permit and licensing requirements.
---
If you're launching an online business many cities require the bare minimum of a Doing Business As (DBA), but in some instances you won't even need a DBA if you're doing business under your own name.
It depends on the nature of your business and where your business is located.
We can help you nail down all of the permits and licensing you need for your specific business. Just go here to begin
---
Setting up an online business can be daunting
Online business registration and licensing varies by location, business type, and legal structure.
In some instances, you'll be required to get a business address and a registered agent in order to be compliant.
Your home address is not advised for many privacy and legal reasons.
Figuring out which licenses and permits you need can be challenging.
Luckily! I've got you covered…
These online services will handle the setup for you. It's as easy as answering a few online questions.
But If you're still interested in doing it yourself… I can make it way easier.
I'll walk you through Starting, Registering, and Licensing your online business; step-by-step.
---
Scroll down and let's get you all set up!

Friends we've partnered with to simplify the business setup process – [Content continues below]
---
Contents
---
Introduction
Starting a business is no easy feat…even online businesses. Once you come up with a viable business idea, there are plenty of steps you need to take before you can officially be up and running.
While the internet has made it look like anyone can open a business in the blink of an eye, the reality is far from that. There are legal requirements to consider, financial elements to take into account, and marketing strategies that need to be developed.
So before you start creating your social media page for your new online business, check out this comprehensive guide on how to start, register, and license your online business.
---
Section 1: Starting an Online Business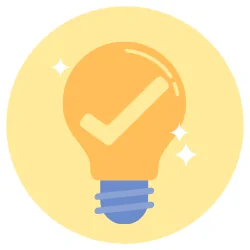 Refining Your Business Idea
First and foremost, you need to have a strong business idea.
More importantly, your online business idea should be validated by way of market research.
Depending on what product or service you want to sell, there could be a variety of options for you to start a business.
You could create a new company, you could partner with an existing one, or you can become a franchisee.
However…
The most important thing, with an online business idea is that you're clear on whom you want to target/service.
Before moving forward. Ask yourself the following:
What's the added value of what I'm offering?
How will I deliver on my brand promise?
What's the purpose of my business idea?
When you're refining your business idea, you need to make sure that you're hashing out all the major details. Once all major details have been taken into account, you're ready to start writing a business plan.
---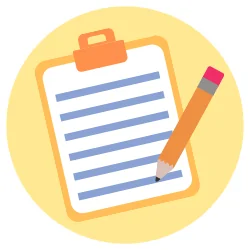 How to Write a Business Plan
Think of your business plan as the foundation of your online business.
"A good business plan guides you through each stage of starting and managing your business.

sba.gov
You'll use your business plan as a roadmap for how to structure, run, and grow your new business. It's a way to think through the key elements of your business."
Beyond serving as a roadmap, business plans can help you attract investors and bring on strategic business partners.
A few things to keep in mind when writing a business plan:
Do you want to write a traditional business plan or a lean startup plan?
Keep it short and simple; afterall, you do want potential investors and partners to read through it.
A business plan should be revisited and revised as your business grows and evolves.
Keep the language simple and clear, avoid using slang, jargon, and acronyms unnecessarily.
If you're intimidated by the idea of writing a business plan, start with a one-pager plan and work from there.
---
Five key things to include in your business plan
There are various components that make up an effective online business plan.
1. Executive Summary
The executive summary should give readers a pretty short, yet concise idea of your business, it's potential, and the strategies that you will implement to reach goals.
The executive summary includes:
Mission statement
Your product/service
Information about your company's leadership and structure
Where the company will be based
Financial information
Growth plans.
2. Opportunity / Market Research
What problem or gap is your company hoping to solve or fill?
Why will the public be interested in such a service or product?
How much would people be willing to pay for such a service or product?
These are key questions that need to be addressed in your business plan.
Clearly define your business opportunity and provide information that supports why your business is likely to be successful.
In this sense, it's crucial that you conduct thorough market research.
Some key elements to keep in mind when conducting market research for online businesses:
Identify benchmarks
Identify potential competitors
Talk to people (i.e. create a landing page, reach out to your target market on social media, etc.).
If applicable, include use cases for your product or service.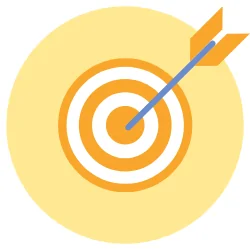 3. Target Market
If you want your online business to be successful, you need to clearly identify your target market.
These are only some of the questions that you will need to answer to identify your target market.
After honing in on your target market, determine its size. This will help you figure out your finances and opportunities for growth.
Some concepts to help you figure out the size of your target market:
TAM – total available market; everyone you would ideally reach with your product or service.
SAM – segmented available market; the portion of your TAM that you will focus on targeting.
SOM – your share of the market; the portion of your SAM that you can realistically reach.
Pro tip: the size of your market should be estimated in dollars, not number of people (e.g. a $3 billion dollar market).
Bear in mind that you may have a few different buyer or customer personas; your marketing should be tailored to their specific needs and preferences.
4. Execution
This part of your business plan defines the actionable steps you will take to achieve your business' goals.
The execution portion of your business plan includes:
Marketing and sales strategy

This will include everything from your website, emails, and social media presence, to landing pages, the customer journey, and customer reviews.

Pricing strategy
Strategic alliances
Communication and public relations.
The goal of this section is to have a clear roadmap of how you will make your online business work, what steps you will need to take, determine key milestones that you wish to achieve, and how you will measure success.
5. Finances
A business plan cannot be complete without a financial plan and forecast!
For this, you will need a clear estimate of your:
Costs
Initial Investment
Sales Forecast
Cash Flow
Income
… and Balance Sheet.
Remember: most business plans typically have monthly sales and revenue forecasts for the first twelve months of operation, as well as annual projections for at least 3 years.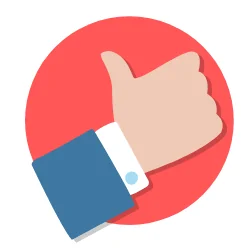 For more detailed information and example templates, check out the SBA's page on developing a business plan.
---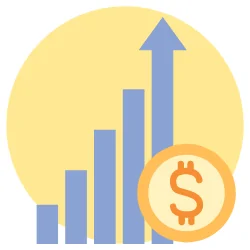 Figuring out the Nitty Gritty: How Much Does It Cost to Start and Run a Business
So by this point you might be wondering:
How much does it cost to start a business?
It's a valid question.
The answer?
It varies.
Let's crunch some numbers!
Some things to keep in mind when calculating the cost of starting a business:
Will you need to make any significant initial investments?
Will you need real estate to support your business (i.e. office space, storage space)?
Will you need to register your business with local and federal authorities? – Yes
Will you need to pay for any licenses in order to operate? – Yes
What are some constant expenses you need to take into account (i.e. office space, equipment and supplies, communication, insurance, utilities, marketing, inventory, etc.)?
Once you have answers to these questions, you can add up the numbers to get a full financial picture of how much money you will need initially to start your business.
You also need to include extra cash flow to keep your business going while you reach your break even point.
Here's a useful worksheet developed by the SBA can help you get started with calculating your business costs.
---
Figuring out Your Business Legal Structure
The legal structure of your business can impact:
your taxes
your registration and licensing process
your personal liability
your ability to raise funds and get capital
your control over the company.
Figuring out which legal structure is best for your business is no easy task.
To complicate matters further, once you've registered your business, switching legal structures can be very difficult.
So slow down, and get it right from the start.
---
The Most Common Legal Structures for Online Businesses
Sole Proprietorship
This is the simplest and most common legal structure when starting a business, according to the SBA.
Basically, a sole proprietorship is a business owned and run by one person.
This legal structure does not provide any distinction between you and your business; this means that you are entitled to and responsible for the company's profits and debts.
While it's the most simple structure to set up, it comes with plenty of risks as you will be responsible for all of your business debts, losses, and liabilities.
This means your personal assets are not protected.
While the above may not seem like a problem when you're starting your business, it can become one once your business grows.
Partnership
A partnership is an entity that is owned and managed by two or more parties or individuals.
There are two main types of partnerships:
Limited partnership
General partnership
Regardless of the partnership you chose, it means that you and your business partners will share liabilities and profits.
In the general partnership, all is shared equally.
In a limited partnership, one partner retains control of the business while the other simply receives part of the profits.
This type of legal structure is typically used by those who will go into business with friends, family members, or a trusted business partner.
LLC
A limited liability company (LLC) is a legal entity that allows owners, partners, and shareholders to limit their personal liabilities… With the added benefit that they can enjoy certain tax benefits.
An LLC is the simplest way to structure your business while protecting your personal assets.
Corporation
A corporation is a business entity that is completely separate from its owners.
Corporations offer limited liability to shareholders.
This means that they benefit from the corporation's profits but they are not liable for a company's debts or other liabilities.
While corporations offer the most protection to owners, they do have to pay income tax on their profits. While individuals also have to pay income tax, in the case of corporations, taxes can be higher (almost double that of personal income tax if your company reports over $500,000 in profits).
Moreover, depending on their location and line of business, some corporations may have to pay taxes to the federal government, as well as states and local municipalities. Which means that their tax liabilities could be higher.
In addition to that, corporations are taxed twice in some instances, when the company makes a profit and then when dividends are paid.
There are a few different types of corporations:
C Corp – they file corporate tax
S Corp – they file personal tax
B Corp – they file corporate tax
Nonprofit Corporation – they are tax-exempt.
---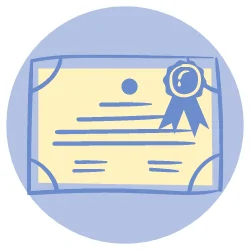 Do You Need to Register Your Business?
Do you need to register your business?
It depends on your line of business and your location.
However, there are various benefits to registering your business even if state and federal regulations don't require you to.
If you decide you don't want to register your online business, you could miss out on personal liability protection, as well as legal and tax benefits.
For example
If your business is an LLC, Corporation, Partnership, or Nonprofit, then you will need to register with your state in order to do business.
If, on the other hand, you plan to do business online using your legal name, you don't really need to register with your local or federal government.
You'll only need to file to get a federal tax ID.
This means that in some cases, you can start a business online without registering it.
However!
Depending on your line of business, you might still need to obtain certain licenses and permits, either from your local or the federal government.
More on business license for online business in the following sections. I promise!
---
Keeping Your Business and Personal Taxes Separate
Even if you can do business under your legal name, you might want to consider registering your business as a separate legal entity.
Here's why:
It'll allow you to keep your business and personal taxes separate.
It can also help protect your personal assets from business related issues, like debt, losses, or lawsuits.
Below are some ways you can keep your business and personal finances separate.
Register your business as a C Corp, LLC, or S Corp; this will allow you to file taxes separately.
Get an EIN (Employer Identification Number).
Open a business bank account, and get a business credit or debit card.
Pay yourself a salary.
Keep personal vs business receipts separate.
Be very organized with your business vs personal expenses.
---
Licensing Requirements
One common question many online business founders have is…
"Do I need a business license to sell online?"
The answers is:
It depends.
It depends on where you will do business and what type of business you will run.
Truth be told, it can be challenging to navigate and figure out which license you need. The same can be said about filling out and filing the right paperwork.
For example, if you are hoping to start an eCommerce business in Los Angeles, CA here are some questions you'll need to answer before you know which licenses you need to apply for:
What type of entity will your business operate under?

Depending on whether you operate as a sole proprietorship, general partnership, limited partnership, corporation, or LLC, licensing requirements will vary.

Will you register your business under an FBN or DBA?
Will you use your residential address for business purposes or will you have a commercial address?
How are you planning to employ people? As full-time employees, as freelancers?
Because licensing requirements vary by state, county, city, business type, and type of legal entity, many organizations (small, mid-size, and large) have opted to use tools and resources, like our Business License Software and Services, to figure out their licensing needs.
Rather than searching separate websites for relevant and accurate information, platforms like our business licensing software make it easy for entrepreneurs and founders to figure out which licenses they need.
It really can be as simple as answering a few questions… that is, if you go to the right place.
You can figure out your licensing requirements and online business license cost with our tool here.
---
Jump to: How to get an online business license.
---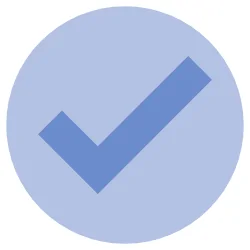 Business Setup Checklist
The Difference Between a Business License and Business Permit
Although the terms are often used interchangeably, there is a subtle difference between business licenses and business permits.
A business license grants a company or individual permission to do, use, or sell something; for example a business license to sell liquor. Sometimes, to get a business license, individuals will require a test. For example, a doctor needs to have a medical license in order to practice medicine. Licenses can be granted by government agencies, some by the local government (which is often the case) and some by the federal government.
Business permits, on the other hand, regulate the safety of a business; these are often granted after an inspection has taken place. A common example is if you want to open a restaurant or bar, you will need a health permit in order to open your restaurant, which then also has a business license to sell liquor. Other common permits include fire department permits and zoning permits. As with business licenses, business permits are granted by government agencies
---
Section 2: How to Get a Business License Online
Let's officially launch your online business!
For those of you operating out of your home, you might want to consider safeguarding your privacy by using a virtual business address instead of your home address.
The address you use on your business license will become publicly available information. Additionally, you'll need to post a business address on your website or Amazon seller's account for your new and existing customers.
If you're not comfortable making your home address available to the world, then read on.
The Infographic below shows how easy it is to claim a business address in your city and get all of the state and local permits & licenses you'll need to do business the right way.
---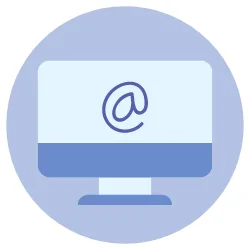 If you're starting an online business, you may be wondering how you can get an online business license; whether you can obtain a business license online.
If you intend to sell a product online, chances are you need to get a business license that allows you to do so legally.
Otherwise, you and your business may be subject to fines and other legal issues.
In some cases, failure to have the necessary licenses in place can mean that your online business will need to shut down temporarily.
If you're just starting out in your business, you may be wondering if you need to apply for a license from the get-go.
While this is generally advised, the truth is that the majority of states don't require online businesses to apply for a license until they reach a specific revenue or number of online transactions.
Check out this handy guide to figure out if you need a business license in your state.
Additionally, visit your local government or SBA's website to determine local laws and regulations.
Bear in mind that just because your state doesn't require a business license initially does not mean that you shouldn't register your business.
Registering your business provides various benefits: among them personal protection and tax benefits.
Registering your business and having your licenses in order also helps with business legitimacy, which can help attract and retain customers, especially in the early stages.
---
Online Business License Requirements: What You Need to Know
The good news is…
Yes! You can apply for the necessary licenses online.
Below are some of the most common types of licenses for online business.
Seller's permit
Reseller's permit
General business licenses (depending on location)
Employer licenses and permits
Professional and industry specific licenses.
Applying for a business license online typically requires that you provide the following information:
Your legal structure
A detailed description of your business activities, services, or products.
A sales tax license.
A business address (more on this below).
Pro tip: Some licenses and permits expire, so make sure that you are keeping close track of when you need to renew them…and consider setting up a calendar reminder to avoid any late fees or having to reapply for the license.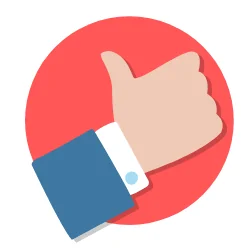 ---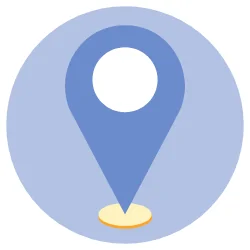 Determining Your Business Address and Why It Matters
Depending on how your business is structured, you may be able to use your home address as your business address.
In some cases, using your home address is not possible (and usually not recommended), so you will need a commercial business license in order to get your business license online.
Before you panic and start looking for cheap office space, consider setting up a virtual business address through a customizable virtual office package.
For those of you unfamiliar with the term, a virtual office is:
"A combination of people, a place, technologies, and processes that come together to help businesses and individuals work more efficiently, often in a remote way."
Basically, virtual offices provide individuals and businesses with access to a renowned business address, mail forwarding, on-demand office space, and meeting space, among other business support services.
Virtual offices are a popular solution among small businesses, startups, and entrepreneurs because they are affordable and provide access to:
A place to hold meetings and to work
A commercial address destination for business mail
A registered business address (that's not the your home address)
An address to put on business cards and marketing materials
A local presence in a specific city, or area, associated with your target market
On-site services such as printing, faxing, copying and administrative services.
Zoning Laws
While some business structures allow owners to use their home address as their business address, this may not be possible in other cases.
Some zoning laws restrict things like physical changes to a home's appearance (like adding a sign), the number of visitors and employees, restrictions on noise,and restrictions on the amount of inventory you can keep in your home.
If you wish to use your home address, but you'll be managing a lot of inventory and want to put up a sign with your business name, then you will need to apply for a zoning permit.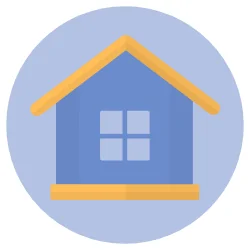 Why Your Home Address Isn't Your Best Bet
Although this may seem like the simplest choice, using your home address for your online business is not recommended.
Here's why:
Privacy issues: if you use your home address as your business address, then your home address will be published online for anyone to see.
For example, Amazon recently announced that beginning September 1, 2020 they will display a seller's business name and address on Amazon.com Seller's Profile Pages. This is also true for individuals selling on the platform.
Business legitimacy: if someone looks up your business in Google Maps and sees that it is based out of a residential area, they may be more wary of doing business online with you. Right? How would you feel if you were in their shoes?
Lease and homeowners association rules; if you rent your house/apartment, then you may be violating the terms of your lease agreement by running a business from your home address. Additionally, some Homeowners Associations have stipulations that prevent you from conducting business from your home address.
Lack of access to a meeting place: if you need to meet with clients, vendors, customers, or business partners, your home may not be the ideal location. While coffee shops and restaurants are an easy solution, they are not ideal to discuss business matters (they're noisy, there's no privacy, there may not be any seating available).
---
How to File an Online Business Application and How Much Does It Cost
The online business license application varies by state, industry, and business activity.
Therefore the online business license cost, also varies by state, industry, and business activity.
Here's a good place to start estimating your startup costs.
---
Resources to Simplify the Business Registration and Online Business Licenses Processes
As you can see, there are few clear answers when it comes to registering an online business and getting a business license online.
Because laws and regulations vary at a state, county, and city level, it can be difficult to determine your registration and licensing requirements.
This can be even more challenging for online businesses that conduct business across state or city borders.
Never fear!
I've compiled a few resources that can make the process of starting an online business much, much easier. From registering your business, obtaining the necessary licenses, and ensuring that you're compliant with the law.
---
Automate The Licensing Process
We've partnered with BusinessLicenses.com to offer you a business licensing and registration service that'll make it easy for you to get all of the licenses, permits, and requirements handled with just a click of the button.
Our software automates and streamlines the business license compliance process and we have a robust repository of current license and permit governmental data, which ensures that you receive all the necessary information from all federal, state, county, and municipal licensing authorities.
Other than simplifying the licensing setup process for all business types and sizes, our services also ensure compliance in the long-term.
This represents thousands in savings by avoiding expiring licenses, heavy fines, and having to file for a new license or permit.
---
---
Registering an LLC or Corporation
If you decide to set up your business as an LLC or Corporation, then you will need to register as such.
Because you will be forming a legal entity, you will likely need to hire a person or company to help you with the process and ensure that all paperwork is filled out correctly.
Additionally, you also want to make sure that you are protected and that everything is clearly stipulated in the documentation; this is especially important if you will be setting up your business with other people.
One that we've found useful is IncAuthority.com's free LLC and Corporation setup service.
The service only requires that you pay mandatory Secretary of State Fees, which you'll need to pay regardless.
---
Do You Need a Registered Agent?
Corporations, LLC's, and partnerships are required by law to have a registered agent. Registered agents serve as the point-of-contact between your business or organization and the government.
For this reason, registered agents are authorized to receive service of process mail and other official mail on behalf of a business.
While you can act as your own registered agent, there are various reasons why this isn't recommended:
For one, it could hinder your LLC application process as one could argue that your LLC is not sufficiently separate from your personal assets.
Registered agents are required by law to operate during regular business hours, so if you want to take a long weekend or your business operates outside of regular business hours, you would still need to be sure that someone is available to receive mail.
A registered agent's address is a matter of public record, so for privacy and security reasons, you may want to avoid acting as your own registered agent.
Registered agents need to have a physical office in all states in which a company operates, this means that a P.O. Box address is not enough.
Having a registered agent can help maintain your business image. By having a registered agent, you avoid potential situations where you are served with a service of process or other government documents while you are with customers or visitors.
By having a third-party registered agent you can have peace of mind that important mail will be received and responded to in a timely manner. You could reduce your risk of non-compliance simply by addressing important manners before deadlines are reached.
If you want to grow your business across state borders, then you will need to have a registered agent in each state you operate in. In such cases, you cannot continue to act as your own registered agent.
Lucky you… I have a solution for that!
In our attempt to make this guide as useful to you as humanly possible, we've partnered with our friends at AndersonAdvisors.com who've agreed to help get you started.
Just follow the link to learn more about AndersonAdvistors.com's Registered Agent Services.
---
Conclusion
Starting, registering, and licensing your online business takes time, research, and effort.
While it can be a daunting process, it is one that is certainly worth it, especially considering that there are now plenty of tools and resources available to entrepreneurs to make the process easier.
The most important things to keep in mind when starting an online business are the following:
Have a solid business idea
Determine your legal structure and name
Have a solid business plan
Ensure that you're are compliant with federal and local laws
Double check that you have the necessary licenses and permits in place before you start operating to avoid unnecessary fines.
While using your home address as your business address seems like the easiest solution, it is not the most beneficial one.
Take advantage of the available tools and resources to facilitate starting, registering, licensing, and managing your online business.