The coworking concept has taken the business world by storm, and understandably so. It's the property buzzword on every budding entrepreneur's lips and you'd struggle not to come across at least a handful of these spaces when visiting any major city.
Flexible, collaborative and design-inspired, it's easy to see why coworking spaces are popular with small businesses who don't have the need for or can't afford a 'traditional' office space. Having said that, a coworking space isn't just the domain of startups and freelancers; corporates and software juggernauts are getting on board too.
Enticed by the ability to rent temporary space for project teams and the opportunity to attract and retain talent by operating from a 'cool' location, a number of Fortune 500 companies, including Facebook and Spotify, are using them.
Coworking is no longer a trend – it's part of the mainstream. This article is designed to clarify what coworking is, explore the benefits and help you understand exactly why they've become such an invaluable asset to businesses across the globe.
---
---
What is a coworking space?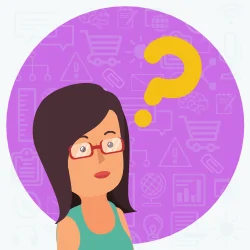 The definition of coworking can vary slightly depending on who you ask, but we think this one illustrates the concept best:
Coworking is a hospitality-driven and flexible working environment that has revolutionized how people experience real estate, that allows for diverse groups of people to work together, and that centers around the principles of community, openness, collaboration, accessibility, and sustainability.
Some coworking locations consist entirely of shared open-plan workspace. Here, individuals and small teams (literally) work alongside each other. You might have the option to work on a large bench desk or on an individual desk among others.
The majority of coworking spaces contain different types of workspace. For example, on the first floor you might find an open plan coworking area and a couple of meeting rooms. The second and third floors might contain private offices. Facilities such as the kitchen, restrooms and meeting rooms are shared between members.
Every coworking space is different though, and that's part of their appeal. Gone are the days of offices as empty shells, devoid of any character or imagination. Now, pretty much every coworking company has its own identity — some focus on well-being and collaboration, whereas others have a more corporate feel. Some are even designed for specific industries.
---
Coworking Memberships to suit all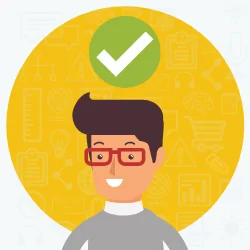 We like to think there's a coworking space out there for everyone. You can typically choose from the following membership types:
Day pass
Day passes are perfect for those who only need a desk space occasionally, providing people who work from home with a change of scene and digital nomads with a well-facilitated place to work.
Hot desk
Hot desk memberships allow you to choose a desk in a shared workspace on a first come first serve basis and have access to shared amenities.
Dedicated desk
Pay a bit extra and you'll get your own dedicated desk which usually comes with storage. Again, you'll have access to shared facilities such as meeting rooms and event space.
Private office
Designed for small businesses or individuals who want a little more privacy. Offices will usually be located away from the coworking area.
Team office
For larger teams who need their own private space but also want to benefit from all the perks that come with coworking, such as networking and events.
---
---
Why are coworking spaces popular?
Coworking spaces are popular with businesses of all shapes and sizes. They facilitate growth and encourage employee well-being, without costing the earth. What's more, they're perfect for any business that values flexibility. You can rent a desk or an office for as little as one month and scale up as your business grows.
Reputation also has a lot to do with coworking's appeal. Imagine you're a talented professional looking to make their next career move. Would you rather work for a company based in a boring space or a vibrant coworking hub that offers a range of perks?

---
Coworking space benefits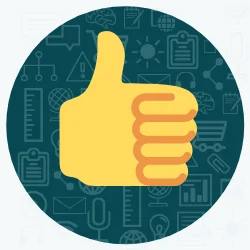 Coworking members can expect to benefit from the following:
Flexible contractual terms
Coworking spaces provide businesses with the office infrastructure they need on flexible terms. For instance, you only pay for the desks you need and can scale up (or back) as your requirements change. Sometimes meeting rooms are included in the monthly cost, sometimes they operate on a pay-as-you-go basis.
Everything from cleaning to electricity is taken care of by the operator and included in the rental cost, leaving you free to focus solely on running your business. If you need to leave for whatever reason, there's no lengthy notice period.
Choosing coworking over a traditional lease can benefit the balance sheets of larger companies too. New lease accounting standards require companies to show long or new leases on their balance sheets, but leases shorter than 12 months are exempt from this.
Productive environment
A lot of thought goes into the design of a coworking space. Experienced interior designers and fit out companies spend a lot of time planning what it will look like and how it will function. As a result, they not only look great but are optimized for productivity too, with spacious desk areas and well-planned facilities.
Essential features like air conditioning, ventilation systems and anti-glare lighting all help to create a comfortable working environment.
Focus on well-being
It's all work and no play — said nobody ever in a coworking space. In fact, they actually encourage you to take time away from your desk. Lunchtime activities, socials, yoga: you name it, there's something for everyone. Community Managers are employed to help facilitate activities and act as a friendly point of contact for members.
Like-minded people
Opportunities for collaboration are rife in coworking spaces. You'll tend to meet people who are on a similar wavelength; people who are willing to share ideas. For instance, if you're looking for a freelance graphic designer you'll probably find one in the space. If not, it's likely that someone in the space will be able to put you in contact with one.
Don't get us wrong, we're not saying that coworking spaces are filled with clones. You'll naturally cross paths with people with different views and approaches, and that's healthy — especially when it comes to creativity!
---
Conclusion
As you can see, coworking spaces benefit businesses in a number of ways.
They enable growth, foster a sense of well-being and help to attract talent while being kind on the balance sheet. If you think coworking could work for you, arrange a viewing at a local space to get a feel for it in person.