What you should know about virtual addresses, finding a cost-effective virtual office space, things to avoid when choosing a virtual office, the impact of technology on virtual offices, what officing is and how it affects your business, and why Google Street View is hurting you.
---
During this show we discuss:
What you should know about virtual addresses
Finding a cost-effective virtual office space
Things to avoid when choosing a virtual office
The impact of technology on virtual offices
What officing is and how it affects your business
Why Google Street View is hurting you
How to keep a picture of your home off of Google Street View
Why UPS boxes are so much different than virtual offices
Why coworking spaces have become the biggest office fad
How to avoid most office costs associated with running a business
How virtual reality will be the new future of virtual offices
How to get mail, reception services, meeting rooms, and more
How to run your own office and grow without major expense
Why collaboration is a true key to success
Why your address can get your loan denied
And much more…
---
The Business Credit and Financing Show is produced by Credit Suite and hosted by Ty Crandall, business credit expert and best-selling author of Perfect Credit and Business Credit Decoded. Each week we talk about the business growth strategies that matter most to entrepreneurs. Listen in as we discuss the secrets to getting credit cards, loans, and credit lines to start and grow your business, even when you think you can't get financing at a bank. And enjoy as we talk with seasoned business owners, coaches, influencers, and industry leaders on a variety of business growth strategies from how to market, hire, scale, increase revenue and profit, to the nuts and bolts of running a highly successful business. Listeners leave every 30-60-minute episode with actionable information you can use to start, grow, and fund a highly profitable business.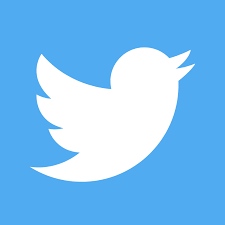 Credit Suite Twitter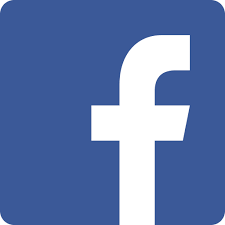 Credit Suite Facebook Page
---
Transcript:
Announcer [00:00:02] Welcome to the Business Credit and Financing Show. Each week we talk about the growth strategies that matter most to entrepreneurs. Listen in as we discuss the secrets to getting credit and money to start and grow your business and enjoy as we talk with seasoned business owners, coaches and industry leaders on a variety of topics, from advertising and marketing to the nuts and bolts of running a highly successful business. And now to introduce the host of our show. Financial expert and award winning author Ty Crandall.
Ty Crandall [00:00:36] Hello, everybody, and welcome to the show. I'm really glad you could join us because today we're talking about something that's really, really important when it comes to getting money for your business. As a matter of fact, I often say this is one of the most important things that you need to focus on, which is the importance and a need for having a virtual address. We're going to be decoding this with one of the foremost experts that created this entire space back in the day, Frank Cottle. Now Frank is a timeless futurist with his primary expertise being the future of work. He is more digitally connected than Gen Z and has a better beard than most millennials. Alliance Virtual Offices founder and CEO, Frank Cottle, is a truly experienced business leader and an engaging speaker who appeals to listeners of all ages and backgrounds. From his home and sometimes a coworking space in Southern California, Frank offers a lot of great information on everything related to virtual offices and then some, including investment banking, finance, and commercial real estate. He has experience in workplace technology, the future of work, even windsurfing and cycling, which we very well might jump into. He studied them all and is happy to be sharing this kind of stuff with us today. And so I tore apart this thing because there's not enough good information in here Frank. But give everybody an idea about, like what's your experience with the virtual office space? Because I don't see that in your bio, but I think that's one of the important things our listeners would love to hear about.
Frank Cottle [00:01:59] Well, we started in the serviced office industry, really as one of the progenitors of the industry, back in 1979. So I appreciate your timeless comment. We looked at simple concepts of real estate and we decided that we had to combine three things to create a new product, so we combined people, place, and technology, together into a single bundled product. And then we delivered that product with a highly flexible service agreement. And this was 1979, this was before the P.C. So in order to do that, the technology side, we actually formed a joint venture with Bell Labs as we started out and GTE. And in those joint ventures, we were the first office commercial real estate group to transmit both voice and data simultaneously over four pair twisted cable so we were pioneers in the technology side, back in the late 70s, early 80s. We had fully digital switches connected to many computers, pumping data, voice and data out to terminals which had both voice and data capability and we even had touch screens, in 1979-80, so we pioneered a lot of things. We were also the first commercial installation of ISDN, which doesn't sound very exciting right now. But if you'd ever used a 300 baud modem trying to get any, just a single document through, ISDN was a major breakthrough, and we were the first commercial installation of that and the joint venture with GTE. So, coming up with new business models that deal with the aspect of officing — and we always refer to it as officing, we think of it as an activity, so we use the verb rather than an office, which would be a noun — because it's an activity. And today we've migrated through technology and through the various generations of customers. It's interesting where on the one hand, on the bottom end of the scale, the new into the scale, we're starting to deal with Gen Z as a customer. And yet we still have a broadband with the baby boomers. So the adaptation of technology, the way to use it to make it simple, the way to provide services, has been something we've studied and we've done globally. We have facilities in 54 countries around the world. So this isn't something that's a local phenomenon only for us.
Ty Crandall [00:04:38] I love talking to you about the past and where virtual officing has come from, and I love talking about the future, we're going to talk a bit more about that. You know, one of the biggest, most common questions I get is, I just don't think a lot of people understand how the virtual office space works. So can you give an idea of what? I know you do a lot of things, but when it comes to virtual officing or virtual offices, how do these work? What are they? How do they work?
Frank Cottle [00:05:05] Well, if you think our very first iteration of the concept was really based on the manufacturing concepts of the late 70s and early 80s, and that was referred to as just-in-time inventory and that's a very common concept, we think of just-in-time delivery of packages today, and Amazon is brilliant at that obviously, buy it today, get it today. Well, so we studied the intermodal system of transportation back in the late 70s and we decided that real estate could be delivered the same way, just-in-time real estate, and that created the virtual office concept. And the other element that goes there with just-in-time inventory is you only use what you need. You only get what you need right then, and that's a big part of the concept in virtual officing too. You shouldn't have to buy an office with a reception room and a conference room and your own office and the telephony system and all the technology that goes into it, hire people, etc. You should just use what you need when you need it, but have it all available continuously. So you can do that inside of a business center or a coworking center with a full-time permanent office. But you can also do it virtually by saying, well, I want the use of the address. We're talking about a virtual office now, I want the use of the address as if I was there. I want to receive my mail and have my mail handled professionally as if I was there. I probably want a phone number attached to that, that's very important for credit, as you know, having a landline attached to your office address, and have live reception services behind that. So no matter how large your company is or how small, it gives you absolute flexibility and it keeps all of the costs of officing out of your balance sheet, and it makes all of your costs variable so that you can match your costs with your income. You can suspend services when you don't need them, etcetera. And one of the things we see is an incredible waste in conventional officing, are meeting rooms. How often are they used? How many people are using them? Are they used for the right purposes? One of the most common things I see when I go into a conventional office space, I look into the meeting room and if I'm there around lunchtime, it's being used as a break room, people are sitting there eating lunch. It's not being used for anything, but yet they're paying for it 24/7/365. And it's usually and expensive room to build. So everything you can do virtually or just-in-time or just-as-needed is a huge benefit to all businesses. And I know you're focused with a lot of smaller entrepreneurial companies and companies in startup mode. But the biggest trends shift that we see going on are the global Fortune 1000 companies that have said, wait a second, we have all these wasting assets on our balance sheet. How can we run ourselves the same way that the business and co-working center industries do? And so there's a huge migration there and a lot of technology being built to manage them that look a lot like travel management technology, actually.
Ty Crandall [00:08:19] And you know, what's interesting is I just mentioned the virtual office space; I think I sometimes, you know, lose and need perspective on how much you can actually do with this space. So give me an idea of some of the things that people can use the officing space for. What are some of the options that people have?
Frank Cottle [00:08:40] Well, the most important thing for most companies, first, is to create a presence. I am here. So that their customers, their professional relationships know where and how to reach them. And in order to do that, they need a physical address and a place they can receive mail and a live receptionist, telephony, and a telephone number that's connected to that address. That's sort of your entry-level. But they also need a place where they can meet people or a place where, if they have a project, a special project, they can work if they desire. Your household is a great place to work, some of the time, but not all of the time. And we all recognize that. So having that on-demand office… 'Oh, I need an office on Friday and I need it for four hours,' or 'I've got a special project, I just have to get away from the house' or 'I have to get away from my warehouse' or 'I have to do something' or 'I need a place to meet people, I have a very important client' or 'I want to make a presentation' or 'I want to do an educational seven hour with all my clients'. So I need a meeting room for one person or maybe for 21 people. Having that flexibility on demand, that's all tied to your specific office address so that you have 20, 30, 50 thousand feet worth of facility available. And yet you're only paying someplace between 50 and one hundred fifty dollars a month in order to access it and also have your mail handled and your delivery dealt with, so the cost efficiency of this type of space is staggering by comparison to the other options available. And also flexibility is a key factor. You may open an office on one side of town, but decide because you just got a large client that you really need an office on the other side of town. Well, with a virtual office it's very simple to move or to add another office overall, very cost effectively. And we see that this is a major use by larger groups, larger companies, where they'll put a hub office somewhere and then sprinkle virtual offices all around that hub in order to serve their customers better. And for a growing company, in any stage of growth, that capability is phenomenal.
Ty Crandall [00:10:53] Yeah. And there's two really important points there. We focus a lot on credibility, you know, because of like you said, I am here, but how many times do you look at a business and then you look right at that Google Street view of the business.
Frank Cottle [00:11:07] I absolutely I do that every time I deal with somebody.
Ty Crandall [00:11:11] I don't think you can't because we're visual people. So we're looking at a screen with all words. And then one image. So it's just by default you go there. And I don't know about you, but I have absolutely not done business with people based on that image, right? I see some shady broke down building and I'm like, maybe not.
Frank Cottle [00:11:33] That's absolutely right.
Frank Cottle [00:11:33] I actually have a rule that whenever I do business with anybody, I look up their address and I do that street view, as you said. And I have a rule, I will not deal with anybody if a resident comes up. I won't deal with them. And it's not that they're bad people, this or that, it's just… no, they're not in business.
Ty Crandall [00:11:51] Sure.
Frank Cottle [00:11:51] It's just that simple to me and maybe I'm a bit old fashioned at that. But I still, I'm a percentage of the marketplace, and if you're growing a business and you lose any percentage of the marketplace due to basically cosmetics, then you've made a potentially fatal flaw in business.
Ty Crandall [00:12:08] Yeah. And what's interesting about the disconnect is that people know this. Well, I think a lot of us have made decisions based on what we see in that Google Street view. And that's a Google search, right. Lenders and credit issuers have a much deeper dive that they're doing that we never even see. So, for example, Dun and Bradstreet is now taking that street view and putting it on the business credit reports. So every lender, every credit issuer, every supplier. They don't even need to go to Google — it's on the report. So this credibility we're talking about with the address and the location and what people physically see with the location, it's so important to credibility, for prospects, for clients, for potential partners and investors, lenders, creditors, the bureaus — I mean, all of these people, all of these people are making all types of decisions based on these things that, like you said, you've got a way and technology makes it so simple to get the best buildings, the nicest look to completely flip the credibility. So, like, why don't people get this? Why are people still working from home knowing that this is the world we live in and not taking a very affordable solution? It just seems so illogical to me.
Frank Cottle [00:13:21] Well, it is. I'll further the point by my second rule, not to denigrate UPS as a company, but if I see somebody at a P.O. box or a mail drop store, I won't do business with them either. Again, they're not really in business. People that are in business have a place from which they can actually conduct their business. And again, certain types of businesses, I suppose it's apropos for them to use a mail drop only, maybe you own an apartment building and you want to have all the checks sent to a mail drop. That's fine, you know, that's different, you're not actively in it, you're an investor with a holding company, then that's a different profile. But if you're in a business that deals with people where you have to sell things to people, give people service, you need to be in the environment at least on demand where you can conduct business personally. And that's the difference between a virtual office by comparison to just a virtual address. One is a place where you can actually do business, where there are services for your clients. And we always say at the front desk of a facility that we're not there to service our clients, we're there to service the clients of our clients to make sure that our own customers' clients are taken care of in a very professional manner because we're there to help them conduct their business, overall. And that's a big difference than, you know, walking into a P.O. box store with your key or your code, picking up your mail and going away, that's a whole different environment.
Ty Crandall [00:15:01] Yeah, absolutely. And for credibility as well. As a matter of fact, I talk about this all the time, you have to avoid UPS and P.O. boxes, and people don't understand why they are so different, credibility wise, as virtual offices. And we talked about Street View and things like that. But some things happen in the past, I think I remember back in the 80s when they kind of segmented these things and said, virtual goes this way and UPS and P.O. boxes go this way. But I'd like to know that, why are virtual addresses so okay in the lending world and in the credit issue world rather than P.O. boxes and UPS addresses? Like, that's an automatic decline in a lot of cases.
Frank Cottle [00:15:43] I think it comes down to a recognition that one is a mail drop, and one is an office. One is a place where you can actually conduct business. And so that capability furthers your own street cred and not just with your customers, but with all the professionals that you might be dealing with as well. And I mean, it's really as simple as that. You're either in business or you have a mail drop. I mean, it makes sense.
Ty Crandall [00:16:10] Yeah, makes perfect sense. So what you're saying is, look, somebody really affordably can get started with you, they can access and get their mail there, you scan the mail and send it to them when they get it. So like almost in real time, they have access to that mail as it comes in. They have a phone answering service and reception services, they have coworking space, which as you know, Frank, has become really, really, really popular in large part because you guys, you guys helped to create that space. And I want to talk a little bit more about that. They can have a physical office, they can have access to a meeting room. So it sounds like even from a startup perspective, they can get in and do so affordably, and still had the perception of a big company. But then how does it help them grow? What happens when I want to hire my first one, two, three employees? How can this officing expand with the growth of the business?
Frank Cottle [00:16:58] So let's take that example. Let's assume that you Ty, and I each have a new technology company. We're both young people, which I would like to be, but we're both young people and we're starting off and we've got a good concept and a great business plan. And we have a couple of people that we want to hire and bring on or do something with. And we each need a million dollars to start our companies. So we're going to go to the V.C. Community and I walk into the V.C and I say, hey, I've got this great thing, I'm going to digitize widgets. People used to manufacture widgets, no I'm going to digitize widgets, and here's how it's gonna work. And the first question that V.C is going to ask me is, hey, what are you going to do with the money? You need a million bucks, what's your use of those funds? And I'm going to say, oh, well, I've got to get an office then I've got to buy some furniture and then I've got to hire a receptionist and I need to buy some computers and I have to get a phone system put in and I've got to get my bandwidth system and network management system put in, I need to meet people so my office is going to have to have a conference room with a little waiting area and then I'm going to hire some engineers. The V.C says cool, and then Ty walks in. The V.C says Ty, great plan, you're going to digitize widgets, too. That's cool, what are you going to do with the money? You're going to say, oh, I'm going to hire engineers and move into a business center. That's it. So the cap ex of starting a company and the ongoing requirement for change and flexibility.
Frank Cottle [00:18:32] There are three things that all companies need. Every company needs it, we all need customers, we all need access to capital for growth, and we all need flexibility. Without flexibility, you require a lot more capital for growth in order to service those customers, which means you'll be slower to the market and slower to react in the market. And your return on investment from your capital resources is going to be diminished versus the company that has flexibility. So go back to the original just-in-time concepts of inventory, of the intermodal system, of real estate now through virtual officing and through the business center and coworking communities. That gives you flexibility and you pay a little premium per square foot for that. But when you add up all the services and we always think of it that we don't sell a two-dimensional office, we don't just sell you office space, but we sell you the space and everything necessary to run it, the people, the technology, the furniture. So we sell you a three-dimensional office rather than a two-dimensional office. And the cost per square foot at that point when you calculate it goes way, way down. Also, you might have your office on a month to month program, a six month program, a 12 month program, whatever gives you the stability you need, yet still flexibility. So if you need to move, if you need to expand, if you need to contract, you can do so very quickly. If you need to add offices, like we say, we can open 10 offices in 10 countries, in 10 cities in 10 minutes. And the reality is a lot of new companies — almost every new company today — are international, if not global. Everybody has a client offshore and everybody has a service they buy from offshore today. So having the ability if you have a client offshore, let's assume that you're selling a product in the U.S., but you're bidding on a product you want to sell in London, on a contract you want to sell in London; well, guess what? You need a London address. You need to get registered with Companies House. You have to have bank accounts over there. You can't do any of that without an address, but you don't need to pay to get a 15 year lease, which would be classic in the city of London, upwardly reviewed every five years where you're responsible for all of the maintenance of a three hundred year old registered building, you don't need to pay for any of that. And so the flexibility factor that comes in and the just-in-time factor, and the huge cost savings as companies expand, it's also a way to impact your off shoring. So if you're going to hire staff offshore to give them a place from which they can do business or at least a place that they can go to and have a credible address for doing business locally, has a big impact on their ability to succeed and your ability to manage. And we've seen this with thousands of companies, tens of thousands of companies now globally. And it's just we know what works and what doesn't work.
Ty Crandall [00:21:38] And you're hitting on one of the major problems that we see all the time. A few of them, really. And I think one of the first is the fact that people way underestimate the cost of starting a business. Right, and like you said, I need to get an office. OK, you don't think about the fact that you need a receptionist desk. You need pictures in all the rooms. You need fake plants, you can't…
Frank Cottle [00:22:01] You got to put a deposit down. I mean, all of these things.
Ty Crandall [00:22:04] So what happens is people say, I need an office for five grand, the furniture is fifteen. And so then what happens is they don't have the capital that they're looking for so they get the capital. They think it's enough, and then, like you're describing, it's substantially more work, substantially more time, then they run out of the money and they don't even have enough to get the customers.
Frank Cottle [00:22:23] Well, the biggest thing, if I was putting on my investment banking venture capitalist hat, which we can talk about the Future Of Work Funds, which is Alliance Capital Group. If I were to put on that hat for a moment, I'd say, wait a second, you're an entrepreneur and you're really a technologist. How many people have you ever hired and managed in your life? Well, you're good working with your other technologists, but are you good at hiring receptionists? Are you good at hiring support staff, things of that nature? Have you ever built offices? Have you ever done these things? And the answer is going to be no. If I'm going to invest in somebody or even if I'm a household investor investing in myself, do I want to spend my entrepreneurial time worrying about sick leave and worrying about workman's comp for people and worrying about all the things that come along with running a little office? The vacation days, Christmas presents and all the stuff that comes up that just is a giant time suck against my core business, and oftentimes that efficiency of not having to deal with those things is worth substantially more than just the cost savings. The other thing where that really impacts is when you do business across the border. What do you know about the labor laws in Mexico?
Ty Crandall [00:23:46] Not much.
Frank Cottle [00:23:48] Yeah. What do you know about the labor laws in the UK and heaven forbid you go to China or something like that, so not having to learn that, deal with that, manage that, administrate that, setup bank accounts through that, payrolls, all of those things in our environment are done just for you. But they're just part of our people, place and technology that comes together. The latest addition in that triangle of important items, too, is the concept that's come along — and you reference coworking as being so big — with coworking, that's community. Human beings are by nature gregarious. We like to be around other human beings, we like to share things, we like to learn things, etc., from each other. So the capability of even once a week going to a place where your peers, your business peers, are other entrepreneurs, other people that are like you, that you actually like. And being part of that community structure is also a very energizing aspect of doing business to where you don't have to be a lone wolf, even if you are a lone wolf. You can kind of run with a pack if you will, and that's very energizing and gives you a lot of strength and resilience. And you never know who you're going to meet, you might meet the next best partner you could ever have, or you might go to a lunch and learn and hear an incredible story from an attorney that you just say, geez, that solved the problem I thought was coming up. So the aspect of having this community structure around your virtual office as well, is a big benefit beyond just the people, place and technology.
Ty Crandall [00:25:31] And it's interesting because the last of your offices I've been in, and that's what I saw. You know, it's interesting. In the office there was this huge co-working space. And then all these people were in the co-working space, they weren't even in their offices. They like to get out to that space and mingle with and be talking to each other. I think it's interesting. What do you think about this? You forged this, started this, decades ago and now it's the go-to model. How does it make you feel to see that shift?
Frank Cottle [00:26:03] Well, you know, business model shifts are usually somewhat generational because different generations have different needs, and we can talk about Gen Z in a minute, if you like, and the needs that we see coming up with them. But baby boomers had a model and then we go through the alphabet of other generations. And so we always kind of laugh, we say every generation thinks they invented peace and sex. We kind of laugh about that because everybody always thinks they invent everything. Just talk to a 10 year old kid. He thinks he invented everything that you've been knowing all your life. And that's cool, because what it is, it's a reinvention of things. So while everybody stands upon the shoulders of those that have come before them as they reinvent things, there is always a lot of new creativity and contribution. We used to call community, networking, OK, but it's now evolved to the sense where it's a lifestyle of business rather than an occasional activity that you go through. So that evolutionary change on a generational basis is very important to see. And I'm of the belief that while we were a pioneer in this, and one of the first, that doesn't mean we invented it all, or even sometimes can keep up with the speed of reinvention that's going on around us. We have a very humble view of that, I guess.
Ty Crandall [00:27:29] Well, where do you think things are going with Gen Z and beyond? I mean, you guys have just, if we look historically, you have just been a pioneer of so many of the things that nowadays we all think are commonplace. So what's the future going to look like?
Frank Cottle [00:27:45] Well, as we were talking earlier, just a bit, Gen Z is the first native digital generation that we have. Kids who've grown up in that generation or that are still growing up in that generation have never not known digital. They really couldn't. Half of them probably couldn't function with a dial phone. They couldn't make it work. Being that first generation, they're also the biggest generational users where the marketplace is, on video games, where video gaming and stuff is a much of a lifestyle and entertainment. Just look at professional sports, some of the biggest professional sports heroes in the world today are video gamers. Think about it, think about it. The top 10 video games in the world oftentimes have simultaneous players on those games equal to the entire population of countries. So this is a very different environment.
Frank Cottle [00:28:41] The technology behind video gaming is also advancing incredibly. You'll see soon from the likes of Facebook and all of the largest social media companies, fully rendered digital images of everybody that are three dimensional live images as opposed to, changing your Facebook photo. And people will be very interactive. I can use my cell phone now, my mobile phone, and project a holographic image from that phone now, if I want to. That technology is coming along. So all of the rendering technologies are amazing. And what I think we'll see by 2020 to 2023, because we know some of the companies that are working on this, are a complete virtual reality office rather than purely a virtual office. Where instead of just buying an address and mail services — and I think mail will ultimately all be digitized also, it's moving that way, and you'll end up having a digital address, not just a hard street address — but what you'll end up seeing is that your virtual office package will include software. So you'll go into that office or you'll have your virtual office package software. And while you're tied to an address and you have your mail and you have everything serviced there, and you can still meet people and have meeting rooms and that sort of stuff, your office will be in your headset. And you'll say, well, hey, I want an office in the nicest building in Manhattan on the 50th floor overlooking Central Park. And I want to have a couch and I want to have a meeting place and I want all my files accessible to me in that office. All of that will be there. And then people will come and go from that office rather than coming and going from video systems like we use today, like you and I are on Zoom. Those will all be advanced to be completely three-dimensionally rendered in whatever environment we choose to be. Right now, you're looking at a picture of me in my office and I'm looking at a picture of you in your office. Well, in 2022-23 we'll be joined at a meeting room around a table or maybe sitting on a couch in the office of one of our choosing, but we'll be together in that office. And what that will do is change the value of commercial real estate, because in order to get that thousand square foot office on the 50th floor overlooking Central Park, I won't need to be there anymore. So that Central Park building will have to be repurposed, so a lot of commercial office space will be put into higher density retail and residential space in the future. And that will build much higher density into our city cores as well, because it will create much more affordable housing within those cores than is available today because of the repurposing of this space. It will also lessen the cost to the commercial office user because repurposing the space can be done at a higher density, because if your office is in your headset, then you don't need to have much space. You can have a small space, and yet when you take that headset off, you're still in a coworking or a gregarious environment with other humans to interact one to one. So we see this all occurring, we know people that are working on the tech right now. We're working with a couple of them, actually. And we think this is going to really change that way we all office. The other thing that's changing the way we all office is that we no longer look at people as occupiers of space, we look at everybody today as travelers, as I said before. You probably work from two or three locations, I work from multiple locations. I don't know anybody these days that doesn't; it's very odd to find somebody that says, I go to my office, where is it, it's at 123 Main Street, is that the only place you work? Yes. What? How can you do that? That's crazy. So everybody is turning into a traveler in the way we work. And so that will lend itself more and more to the virtual reality office structure that I'm talking about, because wherever you are, you'll be able to take your office with you, just like you take your laptop today. In fact, you probably will have a different type of input device than you have, and you'll have your headset, which will not be like the headsets today, it will be lighter, swifter, fashionable, etc., and a lot of people will wear them almost permanently. So we see this happening and, just wait for it — 3 to 5, 7 years, it'll happen. You'll start seeing it roll out and within 10 years, it'll be pretty average and within 15 years, no one will know anything but this.
Ty Crandall [00:33:24] Frank, it's enlightening and interesting talking to you. What are some things about officing that people don't know or don't get that they should know or should get?
Frank Cottle [00:33:34] Boy…
Ty Crandall [00:33:37] It might be a tough question…
[00:33:39] I'm trying to think of what people don't know. I think you hit on the point that it costs a lot more than you think. People's cap ex when they start up an office, there's always one more thing that's missing. One more thing to do and I think that, as I said, it's not just the cap ex, but it's the equivalent time it takes to do that. I can't tell you how many guys I've talked to that have said, oh, I don't know, I've been talking to 7 copy-photo imaging people and I don't know which one to choose. It doesn't matter just pick one! But people fret over this stuff. Oh, I have to figure out how to read this management contract for my computer system or, I can't figure out how to get the network setup right. So I had to hire the Geek Squad or whoever to come in and do it. The time that takes away from your core business is staggering. And the mental exhaustion from doing things that you're uncomfortable with, rather than doing things that are productive, are huge. So I guess everybody realizes this at a certain level, but I don't think they realize the impact it has in building a company, particularly in the first years until you have a secondary layer of management, how critical it is to stay focused on your core competency and to only invest in that and nothing else. And that's really all I can think of.
Ty Crandall [00:35:08] Well, look, I've loved having you on today. There's been so many things we talked about, the time has flown by, I love spending time with you. I know you've been on with us once before, so anybody that's enjoyed this conversation, make sure you go to our show resources page, we'll be able to put a link to your other interview on there as well. Any closing thoughts as we get ready to wrap up today?
Frank Cottle [00:35:28] Change is good, it really is. And I guess the one thing that we've learned in business, and it's an old saying, really — it's not the big that beat the small, it's the fast that beat the slow. And so if we live in a world of constant change, the capability, that flexibility premium that I was referencing earlier is elemental to the success of all companies and will become more and more important. Things will change faster, you have to be able to change faster as well. And that means you have to have flexibility in order to build a strong company these days.
Ty Crandall [00:36:07] Where can everybody go to learn more?
[00:36:10] Alliancevirtualoffices.com is a primary website of ours. If you just want to learn more about our industry and how our industry works and everything that's working around virtual officing and coworking, go to Allwork.Space. That's another very valuable site, it's sort of the benchmark publication of our industry globally. But Alliancevirtualoffices.com and Allwork.Space are the two best places.
Ty Crandall [00:36:37] Frank, thanks for coming on with us today. This has been really exciting.
Frank Cottle [00:36:41] Ty, my pleasure. And anything that we can do to help any of you or your clients just always let us know, we'd be grateful for the opportunity.
Ty Crandall [00:36:47] Appreciate that. So, everybody, listen. I can't talk to you enough about the importance of what we've discussed here with virtual offices. I mean, not only is it a lot of credibility for you with prospective customers or clients with investors, but, you know you're going to need money to grow. And if you're using home based offices and all these other solutions, there are so many problems, you have to stay away from the iPostals of the world, the UPS, you know, these type of things just don't make you look credible. And customers and lenders and credit issuers, they all know what you're doing and how you're using them. And the problem is, is that that's costing you a lot of business, is costing the potential to get a lot of companies you don't know about. But I don't really talk about a lot of the stuff that Frank mentioned today, having the ability to have a coworking space, all the money that you save, not having to get an office, being able to walk into an office and have an office and a computer, a desk and furniture and receptionist and mail services and coworking space and all of these things. And there's…
Frank Cottle [00:37:44] Not to mention coffee.
[00:37:46] Coffee, who wants to pay for coffee? But I just you know, some of the things that Frank mentioned, even a virus on my computer, I remember getting. And, you know, I did take the computer. I had to take it all the way down to the repair place. I mean, it was hours of my day for something that I wouldn't have even had to worry about. There are so many problems we face working in an office space that you just don't have to, in this environment. It's all handled, and what that means is, it means you could focus on the most important thing, which is quiet acquisition, getting new customers and servicing those customers instead of wasting time and all these other crazy areas where it can all be handled for you. And let's be honest for a fraction of what you pay to try to do it on your own anyway. So, so much value here, make sure you visit alliancevirtualoffices.com. Guys, just so you know, this is a company we endorse, it's a company we recommend. You hear me talk about Alliance all the time, virtual offices are very important and Alliance is the best. It's one of the originals in this space. And they've been coming in, cultivating new ideas, developing new technologies and taking this further and further and further. As Frank even talked about, into virtual reality, which is hard to believe that within 3, 4 years, that that will be the world that we'll be moving into. So make sure you check out Alliancevirtualoffices.com. It's Alliancevirtualoffices.com I'm going to put that link on the show notes page. I'm also going to put a link to Allwork.Space on there as well. And I'll put some information on LinkedIn, probably a Twitter link on our show resources page as well. So make sure you take that action of Alliancevirtualoffices.com. Frank, any other thoughts?
Frank Cottle [00:39:23] One minor correction. It's Allwork.Space.
Ty Crandall [00:39:26] Did I not say that right… Allwork.Space.
Frank Cottle [00:39:29] Yeah, allwork.space.
Ty Crandall [00:39:30] I have it written right, it just didn't come out right!
Frank Cottle [00:39:34] But no, I think people will enjoy understanding what's going on in our industry. Good, bad and ugly. Who's growing, who's not, how it's working. All the new technologies that are coming out. They can see that on Allwork.
Ty Crandall [00:39:45] I want to look at that. And one parting note. It's interesting, you know, I think people think about you and then Regus a little. You're friends, right?
Frank Cottle [00:39:55] Oh yeah. Mark Dixon, the CEO of Regus and I have been friends for a long time. We decided many, many years ago, decades ago now, we'd make more money being friends than enemies.
Ty Crandall [00:40:05] I love that. And I brought it up for a reason, because so many people don't get that. And when we think about virtual spaces, I think about you as the biggest and them right there, too. I just think it's cool that you two have collaborated over decades and did amazingly well.
Frank Cottle [00:40:18] This is, I think this is important for everybody that, as you're growing, you're going to find industry peers and some of them aren't going to be nice. And it's your job to still befriend them, to make them nice because, growing with them and the industry is a type of community. And the more you can share, the more everybody can grow, and the old rising tide floats all ships concept really is valid. You'll also find out that there aren't very many secrets. There's only people that think they have secrets, but there really aren't many, and there aren't too many original ideas. There's just people that execute their ideas well. So, learn and focus on execution rather than having secrets, and you'll do very, very well in business no matter what. But no, I like Regus it is a fine company, Mark is a great guy, we have a lot of activities that we enjoy together in terms of, we both are sailors, we both like real estate, we both like fine wines and art and things of that nature so, we have a lot of things that, we can chat about, not just business. I think that's important with your competitors.
Ty Crandall [00:41:28] Yeah. And I bring that up because it speaks to your character and the character of the company you built as well, just being able to do that and focus on what matters most to your clients, right? And making that the focus of working together collaboratively towards that goal. I just think it is such a speech, your character. So congrats on all you've done, please keep doing it. And again, everybody remember, go to alliancevirtualoffices.com or allwork.space and make sure you check it out, see what's going on in the industry, see what Alliance has to offer. So many things we didn't even get the chance to dive into today that you'll be able to find on alliancevirtualoffices.com. So make sure that you go and check it out. It's alliancevirtualoffices.com. And we'll put a link on the show notes to this page. Thanks, everybody. Have a great day.
Announcer [00:42:17] You've been listening to the Business Credit and Financing Show with your host, Ty Crandall. Watch for our next episode to get even more insight on financing and growing your business. And don't forget to check us out online at creditsuite.com for even more business growth strategies.