Benefits of Using a Virtual Office For Business
---
Share this:
TABLE OF CONTENTS
---
With the digital age in full swing, starting a business is easier than ever. Technology has streamlined processes that were once arduous and funding is more accessible; getting business credit from banks is achievable with the right plan, and investments made by venture capitalists in startups reached a record high in 2018.
According to research by GEM Global Report, 100 million businesses are founded every year. Do the math and that works out as a staggering three businesses per second (just over, actually).
And despite the fact that 90% of these new ventures end in failure, the proliferation of startups is making most markets increasingly competitive.
Rising above the competition requires creative thinking, heaps of determination and a growth mindset. Organization, professionalism and excellent communication skills are also vital. And that's where virtual offices come in.
But first, let's take a quick look at what a virtual office actually is.
In the office space world, the virtual office is synonymous with flexibility. The term 'virtual' is perhaps slightly misleading because a virtual office package usually includes access to a physical office and face-to-face services as well as digital ones.
Virtual offices combine people, places and technology to enable you to establish a business address in any location worldwide. They also take care of administrative processes like call handling so that you can focus on other areas of your business.
A virtual office package typically includes:
An official business address for commerce

A mail delivery address

Mail forwarding

A local or toll-free number

An online (VOIP) phone system

A remote receptionist/ virtual assistant to manage calls

Hot desks for part-time use

Meeting rooms and conference facility access
Let's explore some of the common challenges new businesses face and how a virtual office can help solve them.
Challenge #1: I need to obtain business credit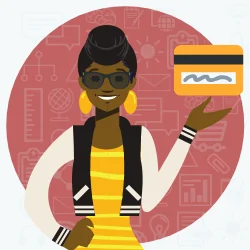 From short-term loans to utilizing current revenue, establishing credit is a critical step for most startups.
To get business credit, you have to create a clear line between your own personal credit and your business' by forming a separate legal entity.  
This involves registering your business as a limited liability company (LLC) or corporation to give it a credit rating and legal structure that is separate from your own.
Having a dedicated business address at a commercial virtual office location will enable you to register with business directories. Business credit agencies source information from these directories when assessing your application for credit, making it easier for you to be accepted. Please note that residential locations and most retail locations will make it harder for businesses to obtain business credit.
Challenge #2: I need to protect my personal assets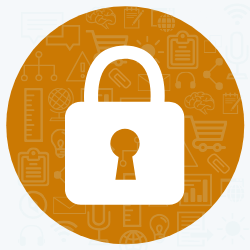 When it comes to running a business, preparing for any eventuality is paramount, and it's important for founders to safeguard their personal assets in the event of a legal proceeding (being sued) or financial difficulty.
Simply forming a business entity isn't enough.
Many lawyers advise using a separate address for your LLC or corporation. Having a clear divide between your personal and business finances will make it harder for an opposing counsel to 'pierce the corporate veil' — or reach into your would-be protected personal assets — should a liability situation occur.
Using a non-residential address, such as a virtual office address, makes it easier for legal bodies to differentiate between what belongs to you and what belongs to your business. You can also arrange for all legal correspondence relating to your business to be delivered to your virtual office.
We strongly advise using a registered agent that can accept important legal business documents. A registered agent is a third-party from the same state as your business who is the designated person to receive important documents for you. We also strongly advise that you consult a qualified professional to help you with these decisions.
Challenge #3: I need somewhere to meet clients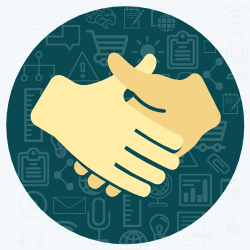 In a world where first impressions count, having a commercial business address in a prestigious location that clients can actually travel to for meetings will make you seem more credible and set you apart from competitors.
Working from home certainly has its perks, but it's not always the most appropriate environment for client meetings. There's always the local coffee shop, but again, this option can't always provide the privacy, space and professionalism required.
A virtual office gives you the option to hire physical meeting spaces within the building. As long as you book in advance, you can use these meeting spaces whenever you need and only pay for what you use.
Challenge #4: My clients need a point of contact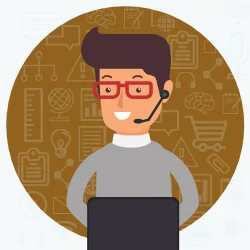 Good partner relations is a cornerstone of any successful enterprise and relies on clear, consistent communication. However, if you're the sole proprietor of a business, you might not have the time to answer every call and hiring a full-time person may be cost prohibitive.
With a virtual office, a dedicated live receptionist team will be assigned to you to deal with calls in an efficient and friendly manner throughout the day. Many businesses find this support invaluable because it saves them time and projects a professional image to existing and prospective clients.
Virtual receptionists are often popular with lawyers and medical professionals who need a representative to handle calls in a sensitive and discreet manner.
Using a live receptionist also makes a lot of sense from a business development perspective. New leads and enquiries from prospective clients will be dealt with quickly, leading to an increase in customers and higher ROI.
Challenge #5: I need to be more productive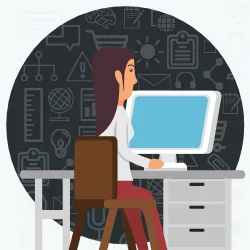 Working at home has its benefits but can be distracting at times. According to research by OfficeVibe, 68% of respondents said they were able to focus better in a coworking space and 90% said they felt more confident in a shared workspace.

A virtual office plan will typically provide companies with the option to use a  coworking desk in a physical office; some virtual packages even include bundled hours that enable individuals to utilize the space as and when they need to.

People are more productive in business environments such as coworking spaces for many reasons. Firstly, these workspaces are comprised of people from different businesses and sectors, so the posturing and office politics you might find in a traditional setup doesn't really exist in a coworking space.

Secondly, coworking is designed to facilitate productivity — adaptable offices and hot desks can be moved around to suit the individual. At the heart of the coworking culture is a focus on community, wellbeing, learning and personal/professional development.

Virtual offices have evolved to cater to the needs and requirements of their users, and access to a hot desk in a coworking space is often included as part of the virtual office package now.

One virtual office member explains:

"I work remotely most of the time but go into the office when I need a change of scene or to focus on a deadline. Sometimes I'll coincide coworking with a client meeting to make the most of the WiFi, desk space and coffee!"

__

From obtaining business credit to maintaining an air of professionalism, virtual offices have numerous benefits. One of the best things about them is that you only pay for the services you need, when you need them, making them the most efficient and affordable all-in-one solution for startups and growing businesses.

To find out more about the benefits of a virtual office solution and for access to the latest news and promotions, subscribe to our weekly newsletter.



Want to Comment? talk to us on: