Our All-In-One Solution to Save Time, Cut Stress and Streamline Your Business
---
Share this:
What do you get when you combine a professional live receptionist service with leading calendar management technology? For business owners, you get a whole lot of extra time (and a lot less stress!)
Picture the scene:
You're preparing for an important investor meeting. You should be working on your presentation, but the phone is ringing off the hook and you're fielding call after call from new clients. New business is great, but time (and focus) is short and you've just made yet another double booking, which means more calls to put it right. Now you're running late for your meeting and your smartphone battery is almost dead, just as another call comes in…
It's a classic scenario. We know it well because many business owners come to Alliance looking for a solution to stressful situations just like this.
Somewhere in among the rushed calls, hasty bookings and scribbled notes, you're trying to give off a professional appearance to instil trust and confidence in your clients. Unfortunately, those booking errors and missed calls aren't doing your business any favors.
That's where our Live Receptionist plans come in. In addition to live personalized call answering Monday through Friday, every Live Receptionist plan from Alliance now comes with a professional appointment scheduling service, complete with a call back service and market-leading online scheduling software.
Appointment Scheduling and Calendar Management
Our receptionists are often asked if they can help with appointment setting, as follow-up calls or meetings typically form part of every business-to-business conversation.
An appointment-setting service helps business owners save time and increase professionalism when liaising with callers over the phone, but it also helps avoid the type of errors that happen when you're over-stretched — like double booking, taking incorrect contact details, or confusions over different time zones. This service takes care of all that.
Here are some key facts on Alliance's live receptionist appointment scheduling service:
Every Live Receptionist plan from Alliance includes appointment scheduling, call backs, and a calendar management app:

Appointment scheduling:

When speaking with your callers, Alliance receptionists use a calendar management tool, powered by Appointedd, to view your availability and schedule bookings. You set your schedule in advance, and our receptionists make bookings based on your availability.

Call backs:

If you're not available when our receptionists patch calls through to you, they go back to the caller and set a callback using your availability in the calendar system. Both you and the caller get a notification along with essential information such as the caller's name, contact details, and what the call is about.

Calendar management software:

This is the core component of our appointment scheduling service. Our receptionists use it to determine your availability and set appointments, and you can use it, too. Rather than back-and-forth emails with clients, simply share your online calendar link and ask them to pick a time and date.

This appointment scheduling service is included with every Alliance Live Receptionist plan, for free. We haven't raised our prices and there's absolutely nothing extra to pay for the service, or for the software.

Every time a booking is made, both you and the caller receive an automated notification containing details of the appointment and all relevant notes.

The system works with Google, iCal, Outlook 365, and Microsoft Exchange. It acts as a window onto your availability and allows other people — whether it's our receptionists or your own clients — to view your availability without gaining access to your personal calendar.

It works across all time zones and automatically adjusts depending on the local time zone you're liaising with. It also takes daylight saving into account.

The calendar management technology is powered by Appointedd, an award-winning supplier of online booking and scheduling solutions for businesses of all shapes and sizes.
Caution: Shameless Plug Ahead! Continue Reading Below ↓
Hey, there! Want to streamline your remote business? Get a professional business HQ with mail forwarding, appointment scheduling and live receptionist services.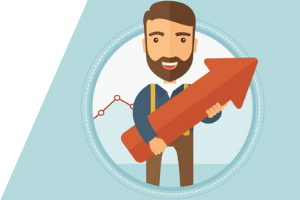 Save Time and Streamline Your Business
It's pretty amazing how much time it takes to arrange an appointment. Whether it's a consultation, a meeting or a quick phone call, Appointedd ran the numbers and found that it takes on average 15 minutes to set up an appointment the old fashioned way. That's largely due to all the back-and-forth emails.

With Appointedd's scheduling software however, it's as little as 30 seconds. And when you leave it to our receptionists, it's even less. All you have to do is read the email notification, and you're done.

If you're using our Live Receptionist plan but you haven't yet tried the appointment scheduling service or the app, we urge you to get started as soon as possible. It's already included in the service you pay for, and offers a fantastic opportunity to save time, free up resources and streamline your business. Your professionalism will get a boost too, which means happier clients and a happier you.

It's quick and easy to set up the calendar software. Our customer service team do most of the legwork for you — all you have to do is fill in a questionnaire providing details of how you want to receive appointments (eg. email), how long the appointments should last, which calendar software you're using (Google, Outlook 365, etc), and a few other details.

Get in touch with our customer service team to get started.

Once you're setup and raring to go, work through this list of 10 quick things to try. It's a great way to get familiar with the system and make sure everything is up and running successfully.

If you need a little extra help using the calendar management system, you can call, email or chat with Alliance's customer service team anytime.

You might also find answers to common questions via Appointedd's support guide, here.

One last thing. It's worth remembering that no other virtual office provider offers this combination of services, which means you're getting unbeatable value on Live Receptionist plans from Alliance. Our advice to you is to try it, use it, and make it count. Your business, and your clients, will thank you for it.

Further reading:



Want to Comment? talk to us on: