Since 2007, Alliance Virtual Offices has been delivering professional live receptionist services to help small business owners and freelance entrepreneurs save time, boost productivity and get ahead.
Now we're making life even easier for our clients by offering a professional scheduling app to enable live online bookings, appointment setting, secure payment transactions and more.
Our Live Receptionists are now using this smart technology to schedule meetings and appointments on behalf of our clients. The team already receives calls from customers and carries out calendar management on behalf of our Virtual Office clients, and this efficient software enables professional, smarter scheduling for all.
How does it work?
Thanks to smart online booking software powered by Appointedd, our Live Receptionists can now sync your business calendar — including Exchange, Outlook, Google, and more — with the Appointedd program to know exactly when you're available.
It acts like a window into your calendar, allowing our Receptionists to find availability and make appointments on your behalf. Any bookings made by our Receptionists will appear immediately on your calendar, so you always know what's coming. You can use the Appointedd system yourself to manage and edit appointments, or continue using your own calendar as normal.
Smarter scheduling
For business owners with busy schedules, it can be very time intensive to constantly take calls and schedule appointments in addition to the day-to-day demands of running a business.
Our Receptionists can liaise with your callers and book appointments straight into your calendar via the scheduling app. It's a flexible online booking system that consolidates all of your existing calendars and allows your colleagues and clients to engage with you online.
[custom_block description='Need a business address? Get an instant presence anywhere with a
Virtual Business Address.
1000s of locations to choose from. Professional service and unbeatable value from just $39 per month' image='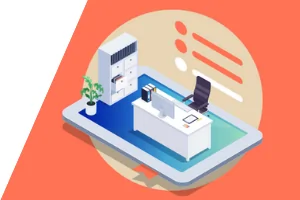 ' link='
Sign up today!
']
What about international callers?
The technology we're using from Appointedd works across any time zone. It's compatible with all devices too, so you can view availability from your laptop, tablet, or smartphone. The software revolutionizes processes for businesses in a range of sectors, from service companies to global business development agencies.
How much does it cost?
The service is inclusive as part of our Live Receptionist package. So if you're already using our Live Receptionist service, you'll get live appointment scheduling absolutely free.
Virtual Office clients who don't use our Live Receptionist service can upgrade quickly and easily (find out more and compare options here). Virtual Office clients who don't want the Live Receptionist service can still get their hands on the online booking software, which is brought to you from Alliance Virtual Offices. Just contact us to get started.
There's more…
The scheduling software can do much more than book appointments. Here's what else it offers:
Online booking from your website or dedicated Appointedd booking site
Send automatic email or SMS reminders to your customers to reduce no-shows by up to 50% and provide superior customer service.
Social booking directly from Facebook
Accept payments and deposits online
Automatic appointment confirmations and reminders
Engaging and intuitive online calendar
Internal email and SMS marketing tools
Two-way integration with any external calendar including Google Calendar, iCloud, Outlook, Exchange, Office 365
Here's what Alliance Virtual's CEO, Frank Cottle, has to say: "It was important to us that we found the right solution for our varied customer base, which ranges from freelancers to multi-national corporations, each using a great variety of software and applications. We found that Appointedd is the most rounded online booking platform, and the only system in the world that would enable our users to book appointments in multiple timezones seamlessly."
Appointedd's founder and CEO, Leah Hutcheon, says: "We are extremely proud of our technology – it enables seamless online bookings across multiple timezones at once, a service that is revolutionizing the way international business is done. Our technology not only allows freelancers to travel the globe, it's the solution to support global companies. Whether it's a large multinational organization, or a digital nomad who travels often, Appointedd's software enables businesses to be booked 24/7, even if they are located across several timezones."
Find out more about this professional scheduling software here or contact the Alliance Virtual team to get started.