---
The past year has been extraordinary for everyone. Millions of workers were forced to work from home for months on end, which created a brand new remote workforce and prompted business leaders to rapidly transition to a virtual office setup.
Here at Alliance, we've been looking back over last year's data and analyzing how our services have been supporting remote businesses and, going forward, how we can continue to add value in 2021.
Here's our rundown of the most popular virtual office services from last year and into 2021:
---
---
Normally, meeting room rental would be one of our most popular services. Owing to the pandemic and stay-at-home orders, meeting room bookings were initially lower than usual.
However, as restrictions lifted and the isolation and distractions of working from home became clear, people gradually began returning to their workplaces. In the early part of 2021, meeting room bookings were once again growing in popularity and we expect to see this trend continue throughout the year as the vaccine program is rolled out across the nation
---
Most Popular Virtual Office Locations
We also took a closer look at the most popular virtual office locations within the U.S. from 2020 and into the early part of 2021. They are:
This type of data helps us to understand which support services our clients find the most relevant as part of their continuity or business growth plans, and how we can improve those services to provide better support and assistance over the coming year.
Let's take a closer look at each of those services and how they support small businesses.
Shameless Plug Ahead!
Still meeting in coffee shops? Upgrade your meeting venue without the luxury price tag. Choose a Chicago Meeting Room and book by the hour or by the day. Simple, affordable, professional.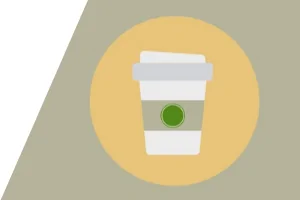 1. Live Receptionist
Our Live Receptionist service is carried out by our team of professional receptionists based in Nevada, who answer incoming calls and handle them according to the client's instructions.
Calls are answered personally in the client's company name, and customized according to their requirements. The team uses specific telecommunications technology that allows each receptionist to see which company the caller is trying to reach, so they can answer immediately in that company's name.
Our Live Receptionist clients can choose a variety of options, such as specific greetings, how to receive messages, which calls to patch through, and how many minutes' worth of call answering they would like each week.
Other services included within the Live Receptionist plan are:
---
A business phone number with a local or toll-free area code (this can also be bought separately without the Live Receptionist service)
An appointment scheduling and call-back service, carried out by our receptionists on the client's behalf
Appointment scheduling technology, which enables our receptionists to view the client's availability (and make bookings on their behalf) without having to make contact with the client first
A messaging service, with messages sent to the client by phone or email
Various phone system features such as voicemail, custom greetings, caller menus, extension numbers, call recording, blocking, call conferencing, and more
---
The Live Receptionist service is a robust and comprehensive plan with different options to fit each client's requirements and budget. For instance, the basic phone-only service is just $30 per month. The complete Live Receptionist service, with 200 minutes of live call answering, appointment scheduling and phone system is $225 per month (prices correct at time of publishing).
2. Business Address
What's interesting is that a business address is one of several services included automatically with every Virtual Office plan — yet clearly the virtual address is considered the most important.
Here's what's included with Alliance's Virtual Office plan:
---
Business Address

Mail Receipt and Free Collection

Mail Forwarding (extra fee applies for postage and high frequency)

Access to meeting rooms and day office space (included with 'Platinum Plus' plan or payable by the hour on the standard 'Platinum' plan)
---
So why is a business address so important?
For most entrepreneurs, a business address is like their shop window. It gives their clients confidence that they are a professional, local organization with a purpose; anyone can start a business from home, but it takes a serious entrepreneur to invest in a virtual office and stake a claim to that specific market. It helps the business owner project the right image.
At the same time, thanks to mobile technology and wireless connectivity, many entrepreneurs don't really need the office environment itself. They might need to use it occasionally for meetings, or for a few hours of quiet concentration work. The rest of the time, the business owner is out on the road meeting clients or working remotely.
A business address, as part of a virtual office, enables entrepreneurs to invest in their company and create a local presence in a flexible, manageable and asset-light way.
---
3. Virtual Phone & Business Number
A 411-listed business number is an important asset to any growth-oriented business. Used in conjunction with a business address, entrepreneurs can project a professional image of their organization and carry out important processes, such as business entity and LLC setup, business licensing, opening a bank account, and even applying for financial credit.
Not only does a business number look much more professional than a cell number, it helps create an important barrier between your work and home life. Most business owners use it on their email footer, website, and business cards to protect their personal cell number and handle calls more professionally.
What's more, with a powerful business phone system, you can route calls to alternative numbers when you're busy, block spam robocalls, create customized greetings and caller menus, and create unlimited extensions for your team.