Jump to: Infographic | 48 Tips For Working From Home Effectively
Welcome to the club… You're working from home!
Though to be honest, it might not always be as great as it's been made out to be. We know from experience.
The good news is that we've made it work… so we have some proven hacks and tips that can help you get set up in no time.
Disclaimer: we do not guarantee that it'll be perfect and that you won't be interrupted, but these 40+ tips will sure help you get used to the new rhythm of things at home.
---
Related: Check out the full Remote Work ToolKit
---
One last thing before we dive into the hacks and tips:
You're working from home, embrace the good that comes with it. Get creative with your workplace environment — if you've always wanted to work from a tent or fort, why not do it now?
Seriously though, you will need all the help you can get to fuel your productivity and get you in the right mindset. If the best setup for you is on the floor by the fireplace (guilty as charged here) then do it; if it's in the bar counter outside in the garden, go for it; if it's that cozy corner in the living room, go for it.
How to Work From Home Effectively
48 Tips For Remote Workers

---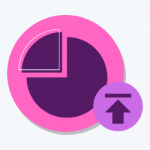 Key Facts and Figures about Working from Home
Working remotely increases productivity and performance by 13%. 
It's no surprise considering that 77% of people working from home report higher productivity. 
86% of people prefer to work alone (this may be a bit challenging now if you don't live by yourself and have kids, adults, and pets surrounding you all day, everyday). 
Home workers are 52% less likely to take breaks. Let this serve as a reminder…take a break, stretch those legs, hydrate your body. 
---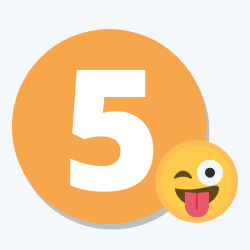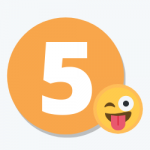 5 Work From Home Tips Your Boss Might Hate:
Be silly. If a fort works for you, screw what your boss may think. Be creative and let go of all "office setting" expectations.
Play music. Headphones, no headphones…it doesn't matter as long as you're listening to tunes that help you. Different types of music have different effects on mood and productivity. Use Spotify, Deezer, YouTube, iTunes, or Focus@Will.
Television Tim. You read that right. TV can be comforting, particularly if you live alone and miss the buzz from an office setting. If you work your best while bingeing your favorite TV Show (which you already know by heart), then do that.
Silence of the Lamps. If, on the contrary, total silence works best for you, then do it that way.
It's your home office, make it yours. Remember this: it's your space, so it needs to be customized to whatever works for you.
The Ultimate Work from Home Equipment Checklist
Laptop with charger or a desktop computer
Cell phone with charger
Super comfortable chair – protect your back!
Wifi – double-check with your provider that you have bandwidth.
Desk – do you have a surface to work on? Do you need one?
Do you need additional monitors? – Multiple displays aren't only for day traders, video editors, and hackers. Having a couple monitors helps organize your windows to have everything you need at a glance.
Do you need an external mouse? Trackpads can be cumbersome
Noise-canceling headphones; super handy if you don't have an isolated workspace
Microphone – for all of those meetings, standups, and skype calls.
Webcam
---
Do You Have the Tech You Need?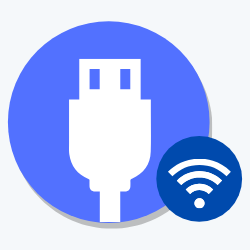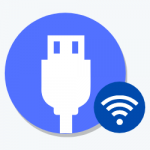 Internet speed is a big one. This is especially important now as everyone is working from home, so networks may be crowded and speed may be decreased.
Bear in mind that your download and upload speeds may be significantly impacted if you have kids that are constantly FaceTiming, watching Netflix, or playing on the Xbox, Switch, or Playstation.
Also, if you have kids, their FaceTiming, Netflix, and Xbox habits may slow your connection and download speeds.
Consider switching to a wired Ethernet connection.
Consider signing up and adding funds to your Google Hangouts and Skype accounts, as these may enable you to make long distance calls cheaply. Also, consider using WhatsApp as an alternative option.
If your job involves making long distance and/or international calls, Google Hangouts, WhatsApp and Skype all let you call over the Internet cheaply.
Be Where Your Team Is – Communication Software
Slack
Microsoft Teams
Skype
Zoom
GoToMeeting
MURAL
Trello
---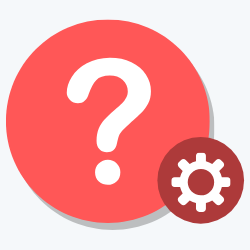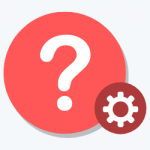 Ask The I.T. Guys First
Do you need a secure line? If so, how can you set it up?
Do you need remote network access?
Do you have all of your passwords and remote login information?
Pro tip: make sure you check with your organization's IT team to ensure that there are no additional security requirements you may need to take into account, i.e. VPNs, tokens, special software, etc.
---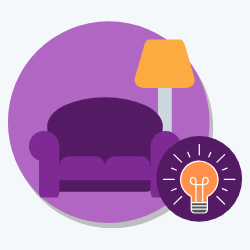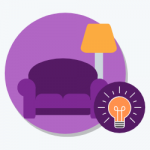 The Best Spot in the House For Work
The key to remote work success is to have a workspace that actually works for you.
You need to minimize distractions — this is one of the main reasons why we recommend that you avoid working from the kitchen at all costs. Mindless eating and snacking are a distraction. We know.
Other than that, here are some basic considerations you should keep in mind when picking your office location in your home.
Make sure you pick an area that is well-lit.
Have a designated workspace, it'll help you establish a routine and get in the right mindset to actually work.
If you don't have extra space and find yourself setting up shop in shared areas (i.e. living room), then use noise-canceling headphones. They can help you focus and can also serve as a signal for others to not interrupt you while you're wearing them.
If you find you're most productive with a laptop on the sofa, then set up there. This is me. Couch, cross legs, pillow, laptop…I can type nonstop for hours.
Trial and error. If you set up your office in an extra room but find it's not working for you, switch it up, try the dining room, or living room, or garden.
---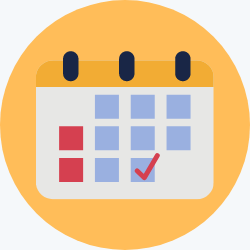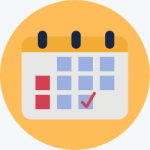 Boundaries Are Your New Best Friend
Remote work success requires that you set boundaries for yourself and others. For example, no work before 6:00 a.m. and after 8:00 p.m.
Bear in mind that while working from home, household chores are likely to become welcome breaks. Some advice:
If you're going to try to do chores while you're working from home, be realistic about what you can get done.
More often than not, you'll find that some chores, taking out the trash, checking your mail, or walking the dog, are a welcome break throughout the day. But doing laundry, changing the sheets, and meal prepping for a week might be a bit too much to tackle while you're still in your "work hours."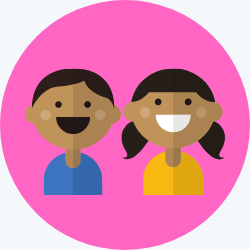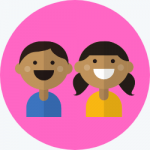 Kids, Rugrats, The Little Ones, Your Pride and Joy
If you have school-aged kids in the house, then you will need to come up with a plan for education and entertainment. You might want to rethink the 1-hour of screen time a day limit.
Some ideas and tips:
 Stock up on books, puzzles, and coloring books. 
No one is going to judge you if you fully embrace streaming services to keep kids entertained. Common Sense Media has good recommendations for kid-appropriate content. 
Try to set a routine for your kids, it'll help them cope and keep some semblance of normal. For example, wake up time, 7:00 a.m., breakfast from 7:15-7:45; followed by school work for a few hours, then lunch (ideally together as a family), followed by free time (reading, TV, playing,). You can even throw in some house chores for them (like making their own beds, cooking dinner, etc.).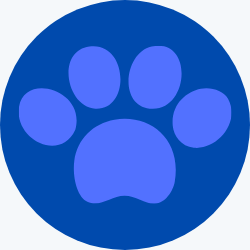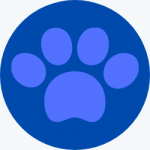 Cats and Dogs
When you're working from home, life gets in the middle of work. Your dog will bark when you're on a call, your kids will walk in while you're on a video conference, your cat will sit on your keyboard, you get the idea.
Here are our pro tips:
Be a master of the mute button; if you're not speaking, mute yourself.
Invest in wireless hardware and a keyboard with a power switch…this is mostly recommended if you tend to leave documents open while you go on a quick break.
Consider keeping your pets closer, this might actually keep them calmer than shutting them out.
---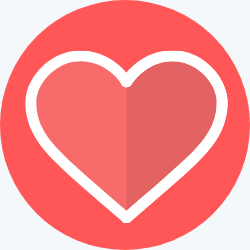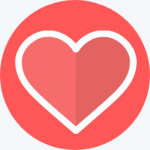 Work From Home vs. Your Relationships
These are stressful times as they are. Add to that the tension that can arise from being in the same confined space as your spouse, kids, or roommate and you have a recipe for arguments and disagreements.
To keep your relationships healthy at home while you're working remotely, consider the following tips:
Set clear boundaries for your workday and workspace and tell everyone what they are.
Don't assume the people in your life understand your subtle hints and know your work schedule. If you haven't told them, assume they don't know.
You're not on-call for Friends and Family – Working from home is just that, it's work! Make sure that everyone in your life knows your work hours and treat those hours as if you're away at the office.
Create a system that makes it easy for everyone to identify when you're busy, when it's OK to interrupt or walk in, and when you are free. This could be something as simple as the use of headphones signals don't bother me or hanging something on the doorknob to indicate privacy is needed.
---
Your Day-to-Day Working From Home
We will let you in on a secret:
If you want remote work to work for you, then you need to have a routine and stick to it. While it's tempting to pass on a shower and work in your PJs, that will simply not do.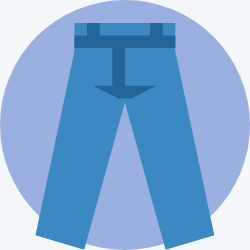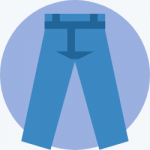 Put a Shirt On – Your Daily Routine
Get showered and dressed – Get ready for work every morning like you are going to physically go into work. Maybe you don't have to dress to the nines, but wearing pajamas or lounging clothes all day can be a damper on productivity.
Stick to your work schedule.
Shut it down when you would normally leave the office, otherwise you'll find yourself working all the time.
Safeguard your NON-WORK HOURS as ferociously as you guard your work hours. Family TV time is for TV time only, this means no emails, no texts, no calls from work. The same goes for eating times.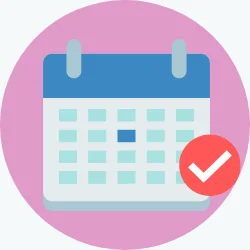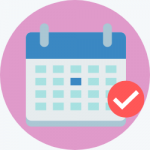 Get on The Same Page – Manage Expectations
Does your employer require a nine-to-five schedule, or is there flexibility (i.e. start working earlier and finish earlier, take some longer breaks during the day, etc.).
Ensure that you and your manager agree on what can be accomplished from home.
Ask your manager what your priorities should be.
Discuss how tasks will get done. How will projects be submitted?
How are teams going to track projects?
How will they meet to discuss things?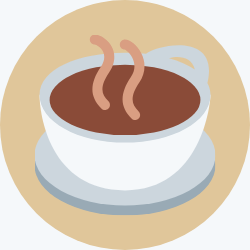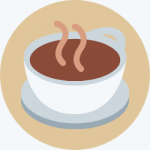 Give It A Rest! – Take Breaks to Boost Energy and Productivity
Beware of workaholic tendencies. When you're working from home…they tend to creep up on you.
Set a timer to remember your lunch break and avoid at all costs eating at your desk.
Surprise your dog with extra walks! – Go for a walk, whether you have a dog or not.
Change your venue at some point during the day and take a breather.
---
Remember to Show Up & Stay Connected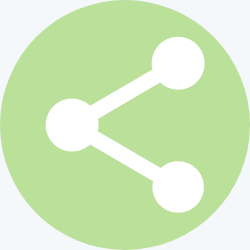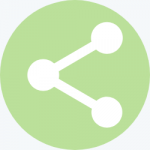 Stay Connected
The social element of work is more important today than ever, even while physically away from your colleagues. To this end:
Make sure the important people can get a hold of you during your established work hours.
Schedule online Social time – whether through a group chat, or a more formalized social online meetup.
Play Some Ice Breaker Games! https://www.alliancevirtualoffices.com/42-remote-team-building-activities/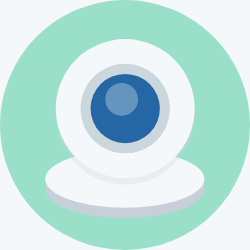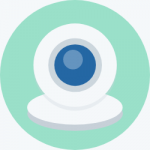 5 Benefits of Webcams For Meetings
Hear us out. We know most people enjoy turning the video on as much as they enjoy meetings, but when meeting online, video is key to success. Plus, it's an extra reason to motivate you to take that shower and dress properly even when working from home.
Everyone knows who's talking
Fewer accidental interruptions
Builds rapport
Helps you spot social cues
Encourages team members to stay focused.