---
---
Q: Can I use influencer marketing for small businesses?
A: Influencer marketing is one of the most powerful ways to reach and connect with your audience. This is true for businesses of all sizes. This article explores what influencer marketing is and how to use it for your small business.
---
---
Social media is one of the most powerful and defining aspects of the modern world.
Whether it's Instagram or YouTube, nearly everyone is using some form of social media these days.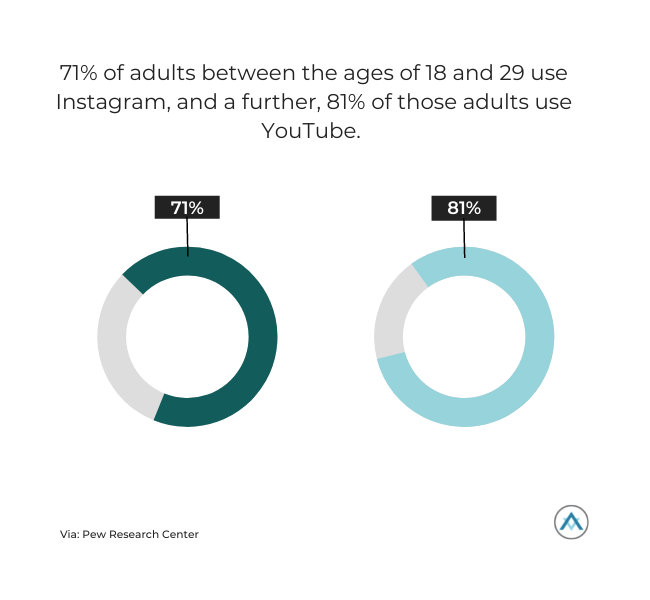 In fact, a recent survey from Pew Research Center shows that 71% of adults between the ages of 18 and 29 use Instagram, and a further, 81% of those adults use YouTube.
---
Related: How to Use Influencers as a Small Business
---
These numbers demonstrate that social media has the potential to make a real impact. With such a wide audience, these platforms are a fantastic place to market virtually any product.
While traditional ads can certainly be effective, influencer marketing for small businesses is a fantastic and often overlooked strategy.
Big businesses have been using influencers to sell products and services for quite some time. In fact, you've probably seen some of the biggest influencers on the planet promoting various businesses on your own social media feed.
But small businesses seem to be far more reluctant to adopt this marketing strategy. They may wonder if influencers are even willing to partner with them, or they may not know how to reach out to influencers as a small business.
If you're running a small business, this type of reluctance can cause you to miss out in a big way. . Influencer marketing boasts a plethora of benefits of influencer marketing for small businesses that you don't want to miss out on.
This article explores how to use influencers to grow your business.
---
---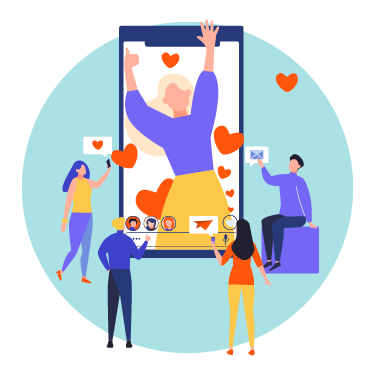 What is Influencer Marketing?
Influencer marketing is a type of social media marketing that uses large accounts to advertise products and services effectively.
Rather than running ads directly through a platform like Facebook, Instagram influencer marketing allows you to take advantage of an influencer's dedicated followers on those platforms.
For instance, a business may find a page with 500k followers and partner with them. This page would then create content that highlights the business's products, perhaps including a personal testimonial.
There are a few ways these partnerships can work.
Sometimes, businesses simply pay the influencer a flat per-post fee. This is essentially the same as running a traditional advertisement.
But that isn't the only option. Affiliate marketing has become increasingly popular as well.
Affiliate marketing is a form of marketing where the influencer essentially becomes your sales rep.
Typically, this works by providing the influencer with a discount code or a link they can post to their page.
When someone makes a purchase using the influencer's code or link, the influencer gets a percentage of the sale.
Affiliate marketing can be particularly effective, as it encourages the influencer to market your product as well as they possibly can. The more successful they are, the more they make. Everyone wins.
---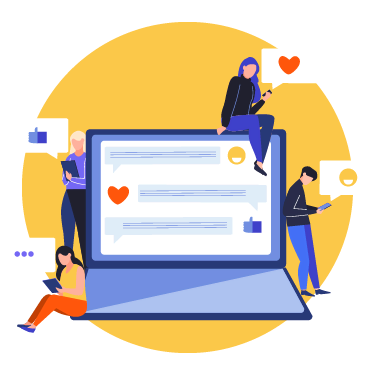 Why Does Influencer Marketing Matter?
Influencer marketing is increasingly important in modern marketing.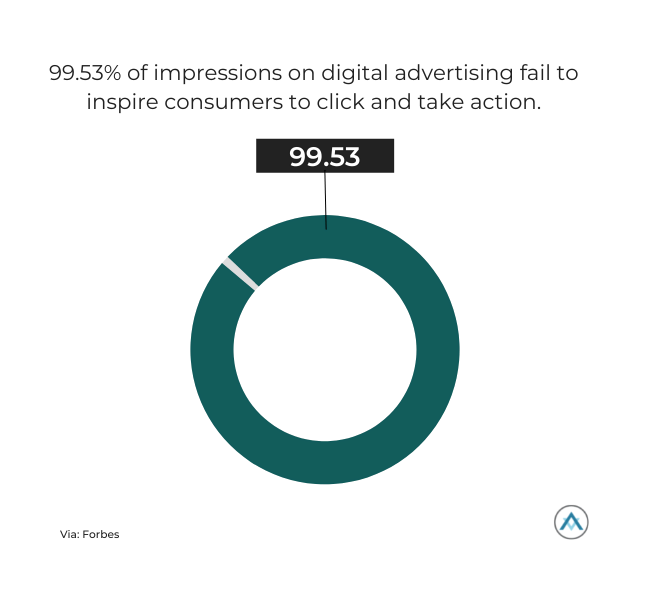 For starters, consider the decline of traditional advertising methods. While there are still plenty of paid ads, Forbes recently reported that people are avoiding or skipping ads more than ever.
As a society, we've become hyperaware of advertising, and as such, it has lost some of its effectiveness. Consumers are wary of obvious selling techniques, often becoming frustrated by businesses that are constantly trying to sell them things This is making it harder for small businesses to use traditional marketing techniques.
This is where influencers shine. When a consumer sees a post by one of their favorite influencers, they don't have that same level of distrust and frustration.
In other words, they have a direct personal connection with the influencer, and this organic relationship makes the audience more receptive to the ad.
This means they're less skeptical and more likely to explore the product further.
The truth is that many influencers are idolized by followers who want to mimic everything about them: the way they dress, how they speak, and the products they use. This means influencer marketing for small businesses has incredibly high conversion rates.
Finally, influencer marketing allows you to target a specific niche.
Influencers attract a following specific to the content they release. A food page attracts foodies, a fashion page people interested in fashion, and so on.
This makes influencer marketing an extremely precise marketing tool, as you can find an influencer whose entire audience is already interested in your products or services.
In turn, your marketing efforts produce a fantastic return on investment. You're not wasting targeting people who aren't interested, but rather ensuring that every pair of eyes is within your target market.
---
Can Small Businesses Use Influencer Marketing?
Big businesses have been taking advantage of influencer marketing for years, but small businesses have been reluctant. But why is this?
Perhaps the skepticism around influencer marketing for small businesses stems from a lack of information. For example, many small business owners think influencers are only interested in partnering with big brands.
This simply isn't the case.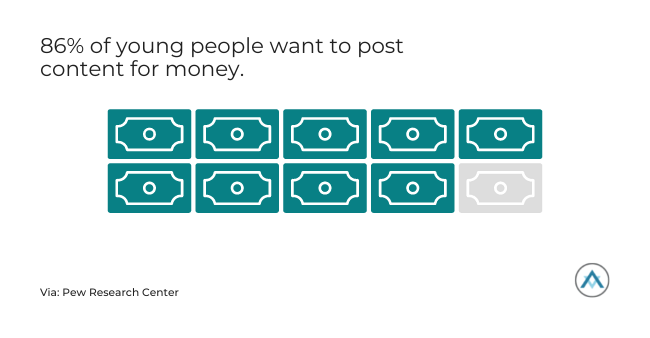 According to CNBC, 86% of young people want to post content for money. The younger generations are full of potential influencers just waiting for the chance to use their considerable following for financial gain.
Many of them aren't particularly concerned about the size of the business they are partnering with, either. Instead, they welcome just about any opportunity to create content for a living.
Small businesses can easily use this enthusiasm to their advantage, and offering new influencers partnership opportunities will almost certainly be seized upon.
Additionally, it's worth noting that small businesses might actually benefit more from influencer marketing than larger businesses.
Big businesses already have a solid reputation for professionalism and convenience, meaning they don't need testimonials nearly as much as smaller, newer businesses.
People don't need a celebrity to tell them McDonald's has tasty fries – but a local burger shack is a different story.
Bigger businesses also tend to have more general appeal and larger marketing budgets, so they don't need to worry about niching nearly as much as a small business.
All of this means influencer marketing is an ideal solution for small businesses. It provides your brand with credibility while connecting you with people who are most likely to make a purchase — helping you grow regardless of your budget.
But how do you get influencers for your business?
---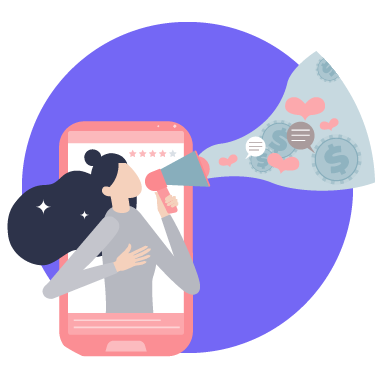 How to Use Influencer Marketing for Small Business
The first thing you need to do is understand your niche. If you don't know what makes your product different from the competition, you won't know what audience you need to target.
Being crystal-clear about your target niche helps you find influencers with the right followers. This is the most important part of the process, this method will only succeed if your products are relevant to the influencer's following.
Once you've established an idea of your target demographic and why your brand appeals to them, your next step is to find influencers within that niche.
There are numerous ways to do this. The simplest method is to use the platform yourself and monitor your feed.
If you've created a small business around your own interests, chances are your social media feeds will already include posts by influencers you could connect with, and these influencers probably have followers that are within your target market.
You should also use hashtags, as this is a convenient and extremely efficient way to find the top pages in your niche.
Learning how to navigate social media using hashtags unlocks a world of opportunity.
When assessing potential influencers for partnerships, you also need to consider how many followers they have. Not all brands fare well when presented on huge pages. Sometimes, it's more effective to target smaller pages with a more engaged audience.
---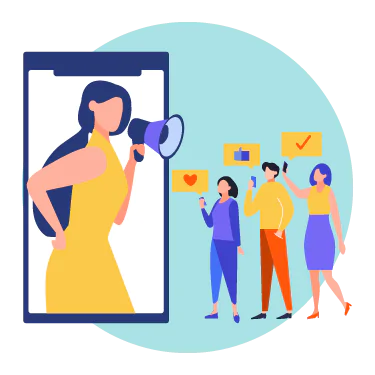 Conclusion
Influencer marketing for small businesses is a powerful but underutilized tool for growth.
If you've been hesitating to try it out for yourself, now's the time to act. Remember, influencer marketing is one of the most cost-effective ways to grow your business — regardless of size.
Further Reading
If you want to learn how to master this marketing strategy and exponentially grow your business in the process, check out our free downloadable guide.
You'll discover how to find the perfect influencers for your brand, allowing you to leverage their audiences and boost your profits with ease.
If you haven't already, download our PDF Checklist: How to Use Influencers as a Small Business