---
Q: Should I use my home address for my business?
A: While it can be tempting, using your home address for your business is rarely a good idea. This article explains the downsides and gives you a better alternative for your business address.
---
One of the first questions you might ask yourself when starting a new company is:
"Should I use my home address for my business?"
At face value, this might seem like a very minor decision. After all, starting a new company may come with many other complicated steps, such as creating share structures, adopting articles, and assigning officers.
But before you dismiss this little detail entirely, you might want to think about the various implications of using your home address for your business.
Perhaps more importantly, you should consider some of the alternatives to using your home address for your business.
---
---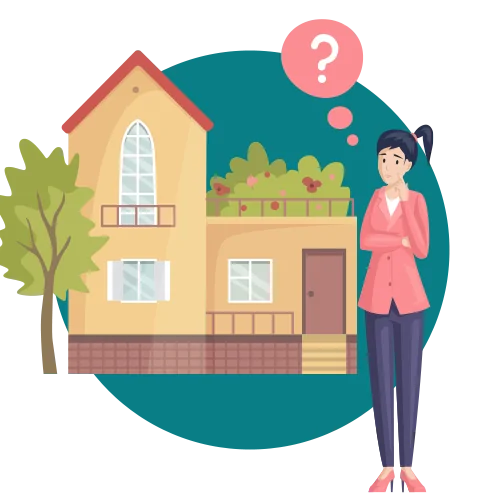 Why Use Your Home Address for Your Business?
When starting a new business, it might be pretty tempting to use your home address as your company's main address.
Should I use my home address for my business?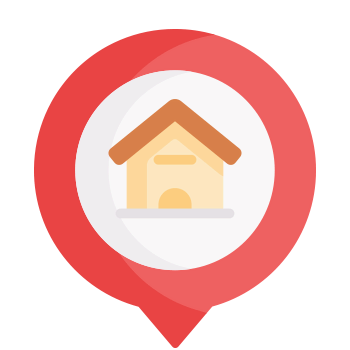 Well… why not? More people are working at home than ever before, and home businesses are certainly becoming more normalized.
The main benefit of using your home address for your business is, of course, convenience. Have your company's letters sent to your home, and you won't have to make the trek to another location every time you want to check your mail.
Secondly, there are fewer steps involved if you use your home address when setting up your company.
Because this is already a long process, you might be looking for shortcuts whenever possible while filling out paperwork for registering a corporation.
Should I use my apartment address for my business?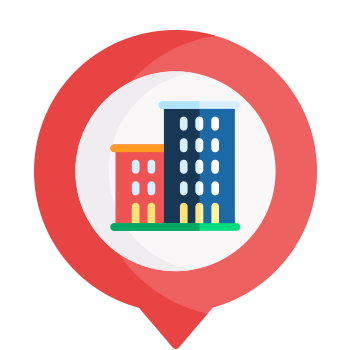 In many situations, using your home address for your business really is the best choice.
Perhaps your corporation is just a holding company with no real presence in the public sphere.
Maybe you're not really selling anything in particular, and you're just an independent contractor who has set up a company to help with tax obligations.
Perhaps your business deals with a handful of clients that you know and trust.
In situations like these, you can definitely get away with using your home address as your business address.
In other situations, however, using a separate business address may be a much better option.
But before we get into how you can establish a separate business address, let's explore what might happen if you use a home address for a company…
---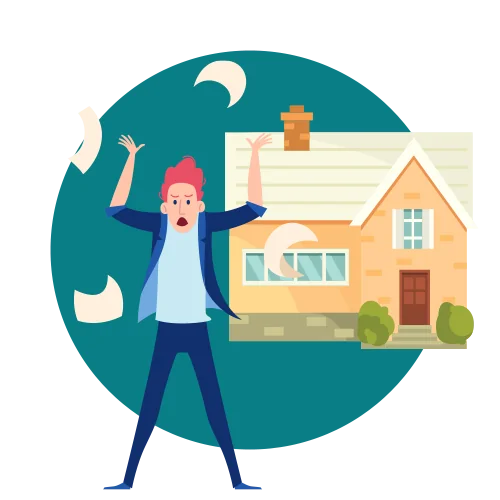 What Impact Does Registering Your Business at Home Have?
You've just used your home address to set up a company. What could go wrong?
Well, the possibilities might surprise you, and the truth is that you may experience a wide range of negative consequences.
First, let's go over when you might need to provide an address when running your business:
Bank Accounts: If you're running a company, you need a separate business account. Whenever you set up these accounts, you'll need to provide your address. Many companies have more than one business account with various financial institutions, and some even have accounts scattered across the globe. All of these accounts may be registered under the same address.
Domain Name: When you register your domain name, you will also need to provide a physical address. Since almost all companies these days have websites, this is an essential step. Once again, you will receive mail regarding your domain name to the business address you provide.
Registering Your Business: You will also need to register your business with a government agency in order to legitimize it. When registering your business, you will need to provide an official business address. In many cases, government agencies require you to provide a number of different addresses for your records office, your main office, and your mailing address. You will receive mail from your government agency throughout the year to the address you provide.
Applying for Loans: You will also need to provide your address whenever you apply for a loan. This may be a very important step if you're just getting your company off its feet.
Communications with Stakeholders: If your company has stakeholders, you will need to provide them with a way to communicate with you. Normally, stakeholders will be more than happy to simply shoot you an email or call you, but there may be a few old-fashioned souls who prefer snail mail.
Google Maps: If even if you're not setting up a brick-and-mortar storefront, you probably already know that local SEO is incredibly important. If you're setting up some kind of mobile service or any business without a fixed address, you will still need to register the business on Google Maps to generate local web traffic. Again, a business address is required.
Websites: If your company has a website that advertises or sells your products and services, you will likely need to provide your business address somewhere on the site. This not only adds a sense of legitimacy to your website and your company, but it may also be required by law.
Wow! An average company in the modern era provides its address in many different situations.
In fact, the above list may not even cover all of the various reasons a company might need to provide its address, and it might seem like you're being asked for your address every time you turn around.
Picture all of that mail being sent to your home mailbox:
Tax documents
Government documents
Requests for information
Bills for domain name registry
Bank account statements
Credit card statements
Stakeholder communications
Legal documents
Customer communications
Supplier contracts
The list goes on…
The average mailbox would be completely overwhelmed by that much mail piling up on a weekly basis!
Your post officer might even complain about the fact that your mailbox is way too full!
And that's just the beginning. What happens if your company begins to grow?
Maybe you think that you can get away with using your home address while your business is still small, but things can get seriously overwhelming when you start to expand your business.
New mail might start to fly in as you deal with thousands of new customers, partners, investments, product lines, and whatever else your company is involved with.
Keeping Your Personal and Business Life Separate
You also need to keep in mind that your company's mail will be mixed in with your personal mail.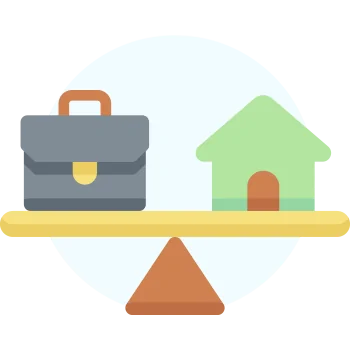 Maybe that postcard you've been expecting from your grandparents is buried somewhere in a huge pile of tax bills, contracts, and credit card statements.
Maybe you've been expecting urgent news about your personal life, such as medical diagnoses, lawsuit documents, or divorce papers.
Or maybe you're just looking forward to that awesome new gadget you ordered from Amazon.
Whatever the case may be, it's always important to maintain healthy boundaries between your business and your personal life.
Think about it this way: You create separate accounts for your personal and business-related banking, right?
The same logic applies to creating separate addresses. You need to keep personal and business activities apart so that you can pursue a more organized, balanced life.
Privacy Issues
You also need to consider privacy issues when choosing your business address.
Unfortunately, the world is a very strange place – and you never know who might knock on your door.
If your company has a very public presence, there's always the possibility of a disgruntled customer arriving on your doorstep and making all kinds of insane demands.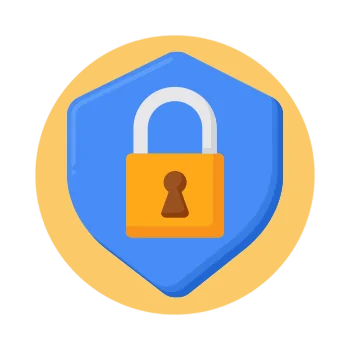 This is actually more common than you might think – especially if you're running a company that deals with thousands of customers – like an eCommerce business.
Something as simple as a denied return or a broken product can drive people over the edge, and they might become angry enough to travel to your home and make all kinds of demands.
Worse yet, they might decide to hurt you and your family.
We're not trying to scare anyone here, but your security is of the utmost importance. You really need to consider these factors when you're running a major company – especially as you start to grow and expand.
You might feel like you have the necessary security measures in place to deal with anyone who shows up on your doorstep. But there's another possibility you need to consider…
Salespeople.
Yes, that's right, putting your address on the internet can result in door-to-door salespeople showing up on your doorstep and offering all kinds of services to "improve your business."
You probably already know that these salespeople can be quite stubborn and persistent. If you block them on your phone, they'll call from another number. If that doesn't work, they may try to visit your home.
And if you slam your door in their face, they may cram your mailbox with all kinds of brochures, flyers, and who knows what else.
Legal Issues
You may also face unexpected legal issues if you use your home address for your business. If you're operating a service-based business out of your home or garage (like a spa or window tinting service), you may be aware that this is technically prohibited by your strata or your condo building.
Is it legal to run a business from a residential property?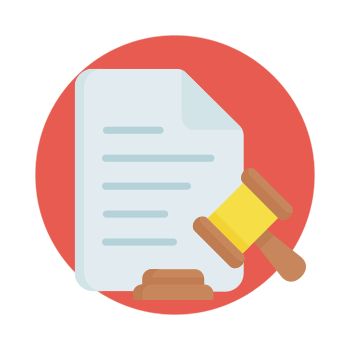 It probably depends on whether your property is managed by strata. Your local bylaws may also affect the legality of your business.
With that said:
Is it legal to run an online business in an apartment?
It's always preferable to stay on the right side of the law and adhere to certain bylaws and zoning regulations. If you decide to ignore these regulations (and we're not judging anyone here), using your home address for your business can lead to unforeseen and unintended legal consequences.
It depends – and it's probably best to consult with a legal professional if you want reliable answers. That being said, there is the potential for legal issues in this scenario.
When you create a written record that clearly states your business address is the same as your home address, you open yourself up to various legal problems – including liability issues.
Many people create LLCs because they want to avoid having their homes taken away if their business goes under. Technically speaking, this should never happen if you create an LLC.
That being said, some have expressed concerns that using your home address for your business could put your property at risk.
The limited liability benefits of an LLC depend on your ability to keep your business and personal activities separate. By using the same address for both personal and business activities, you could negate these limited liability benefits.
In the world of business litigation, this is known as "piercing the corporate veil."
Just another thing to keep in mind.
Your Reputation
Last but not least, you also need to consider your company's reputation.
Promoting legitimacy and trust is incredibly important – especially if you're just starting a new business for the first time. You need to show your customers that you mean business.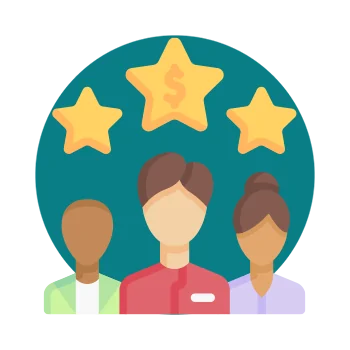 Unfortunately, using your home address can be problematic in this sense.
Let's say you're running a major consulting agency from your home office. You're pulling in six figures – and you're working with some seriously high-profile clients.
What happens when they find out that you're operating your entire business out of a small apartment in a rural area?
Obviously, this doesn't change anything about the quality of your services – and you'd expect a logical client to understand this.
However, some people are still very particular about who they work with, and one of the things they'll consider is your location.
By using your home address for your business, you send a message that you're not really on the same level as those "top dogs" located in New York, the Silicon Valley, or another big city with plenty of major players.
Face-To-Face Meetings May Still be Necessary
Even if your business is completely virtual, there may come a time when you need to hold face-to-face meetings.
This situation becomes even more likely as your business expands. Even though your business might be small today, you never know what the future might bring.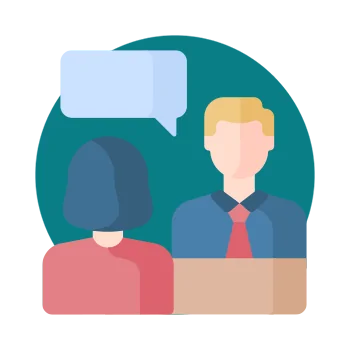 You might need to meet with new partners, investors, clients, and legal professionals. You may also need to meet with financial advisors to plan out your next move.
Your company may also need to hire employees – even if this notion seems completely ridiculous right now.
You may feel like you can handle your company as a "one-person-show," but your tasks may become overwhelming with consistent growth. At this point, hiring employees becomes a necessity.
And when hiring employees, you might want to conduct face-to-face interviews.
Using your home address for all of these meetings is quite unrealistic – especially if you have an active family life. And once again, your privacy is important.
Separating your home address and business address makes these meetings more manageable while promoting healthy boundaries.
---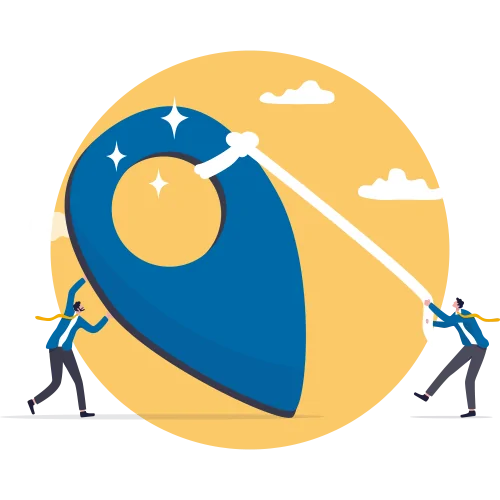 Why a Virtual Office May Be a Better Option
So… Should I use my home address for my business?
Based on all of the negative consequences listed above, you might be thinking twice about using your home address for your company.
But if you can't use your home address, then the obvious question is:
"What address can I use for my business?"
Well, you have a few options:
Options for Business Addresses:
For most people, the first option just isn't feasible. According to statistics, costs associated with a physical location represent one of the top expenses for most businesses – and these expenses can start to seriously drag down your profit margins.
If you're running a small business, you probably can't afford to lease out an entire office area. This is especially true for those who are just getting started.
And even if you could afford to lease physical office space each month, would it even be worth it?
If you're the only employee in the business, the majority of the office space would be left empty most of the time.
Even the most profitable companies on the planet are moving away from physical office space – even if they have hundreds of thousands of employees.
The reason is simple:
Leasing out office space just isn't profitable – no matter which way you slice it.
The second option is a little more feasible, but there are still a few issues with getting a P.O. box.
While P.O. boxes help keep your business and personal activities separate, they fail to improve your reputation.
In fact, having a P.O. box can be even more damaging to your company's reputation than using your home address.
Customers, clients, and potential investors might have questions about your decision to use a P.O. box.
Generally speaking, people who use P.O. boxes either have no fixed address or they're trying to hide something. Both of these issues can raise serious red flags, damaging your company's professional image in the process.
In addition, you will still need to travel to the P.O. box in order to retrieve your mail, and this can make things quite inconvenient.
Visiting your P.O. box is especially tiresome when you have to sort through piles of documents and flyers while everyone at the post office is watching.
And if you wait too long, your P.O. box might be completely filled to the brim with all kinds of mail when you check-in.
Putting all of that aside, using a P.O. box is simply impossible in many situations.
Should I use my home address for my LLC?
In many cases, you can't.
If you're running an LLC, you often need to provide a physical address when becoming a "registered agent" in the United States. You cannot register a corporation with a P.O. box.
So if those two options cause more problems than they solve, you're left with just one viable choice:
A virtual office address.
What is a Virtual Office Address?
A virtual office address allows you to associate your business with a reputable, trusted location. It also helps solve all of the various issues associated with using your home address.
And unlike other alternatives to using your home address, obtaining a virtual office doesn't create new issues.
If you've been asking yourself:
"Should I use my home address for my business?"
Then perhaps what you should really be asking yourself is:
"Why should I use a virtual address for my business?"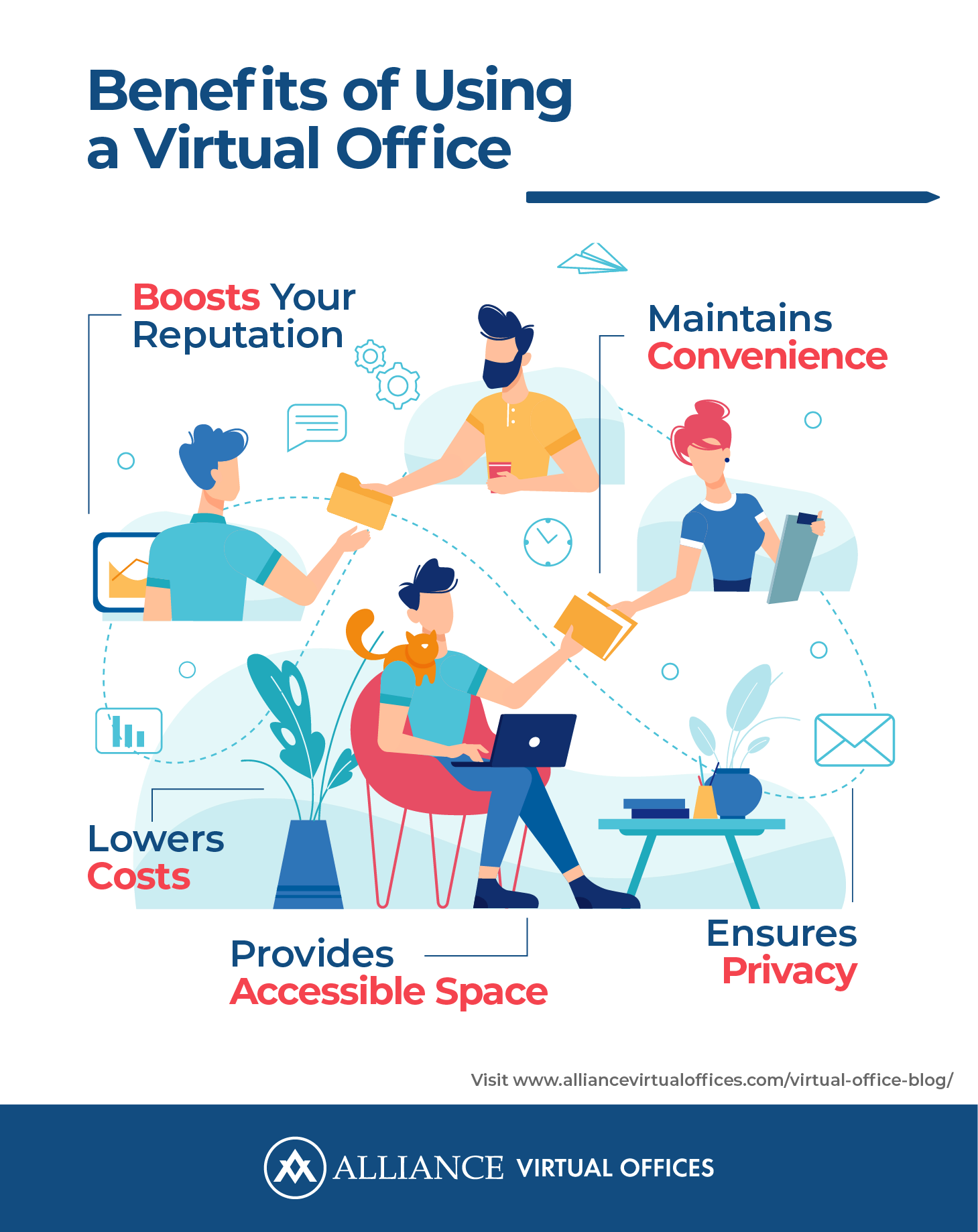 Here are some of the main benefits of using a virtual office:
Boosts Your Reputation: When you use a virtual office address, you can choose from a wide range of potential locations. If you're running a small tech startup, why not choose a business office located in Silicon Valley? Are you creating a financial consulting business? Choose an office address in London or New York for added legitimacy and trust.
Maintains Convenience: When you choose a virtual office address, you don't lose out on convenience. The best virtual office companies offer mail processing, mail pickup, mail forwarding, and many other related services. This means you won't have to travel very far to pick up your mail.
Ensures Privacy: With a virtual office address, you can maintain healthy boundaries between your personal and business activities while ensuring privacy. No one will show up at your doorstep because no one will know where you actually live.
Provides Accessible Space: If you do need physical office space for meetings and interviews, your virtual office company can provide flexible work areas on demand. Book a professional, spacious boardroom and create a reputable image for your company when you meet with investors, partners, and the like.
Lowers Costs: Perhaps most importantly, a virtual office is a cost-effective solution. It won't affect your profit margins, it's astronomically cheaper than leasing office space, and you only pay for physical office space when you actually need it.
How Does a Virtual Office Work?
A virtual office is a relatively new concept, and it might be difficult for some business owners to visualize how this system actually works.

It's actually quite simple, and you can start a virtual office by following a few easy steps:
Choose Your Address: You can choose a virtual office address in pretty much any location imaginable. You might want to select a location based on your target audience or your niche. Some cities are more reputable than others, although it may be convenient to choose a major municipal area close to your home.
Start Using Your Business Address: As soon as you register your new address, you can start using it. Register corporations under your new address, open bank accounts, apply for loans… the list goes on.
Receive Your Mail: Your mail will be directed away from your home and to the new, virtual address. Once it arrives, a team of receptionists will process your mail and compile it for pickup. You will receive notifications when certain mail arrives.
Forward Your Mail: If it's more convenient, you can also have your mail forwarded to your home address (or any other address that you choose). This saves you the trouble of picking up the mail at the virtual office location.
Book Physical Office Space: If you need to book physical space, you can do so at any time. You will only be charged on a per-use basis.
Options for Virtual Offices
There are many companies that offer virtual office services, but one of the best options today is Alliance Virtual Offices. This company allows you to choose from a wide range of virtual office locations in cities like:
New York City
Los Angeles
Miami
Atlanta
Houston
Dallas
San Francisco
Las Vegas
Chicago
Orlando
Alliance Virtual Offices also offers a wide range of features that may be missing with other services. For example, this company provides mail forwarding while many other virtual office providers do not.
Even the AVO's most basic plans allow you to receive unlimited amounts of letters, which is not always the case with virtual address providers.
In addition, you can upgrade your services with a virtual receptionist if your small business can benefit from having a call screening and call answering service. This is an excellent solution for busy professionals who want to focus on the business instead of being distracted by calls all day.
Alliance Virtual Offices' live receptionist plan offers several levels of service for all of your business call answering needs.. This is an excellent solution for any company that doesn't have time to constantly answer the phone.
Perhaps you're a mobile business and you're constantly moving. Maybe you just don't like answering the phone.
Or maybe your business line is getting overwhelmed with all kinds of cold calls and customer complaints, and you just don't want to deal with it anymore.
A live receptionist handles all of your business calls while taking messages and providing you with important information.
Combining a virtual office address with a live receptionist is a great way to boost trust and reputation even further, creating a truly professional experience for anyone who tries to contact your company.
Of course, Alliance Virtual Offices also provides all of the additional benefits associated with virtual addresses that have already been discussed in this article.
Finally, Alliance Virtual Offices places a strong focus on making physical space as accessible and functional as possible. When or if you need to book a meeting room, you can take advantage of a wide range of amenities.
These include:
Access to reliable internet connection
Support from onsite staff
Copying
Printing
Shipping
Office Supplies
While there are many companies to choose from when it comes to virtual office providers, Alliance Virtual Offices is an established company with locations across the United States, giving you plenty of options while providing a wide range of services.
First founded in 1992, AVO now has over 1,200 locations and 4,000 meeting rooms across the globe. It also serves over 25,000 clients and is continuing to grow with the shift towards virtual and home-based businesses.
These services are also quite affordable. For example, you can secure rates as low as $48 per month if you choose a virtual office address in New York City.
Do your research and check out the various options – but consider AVO if you're looking for a secure, trusted solution for your new virtual office address.
Check out Alliance Virtual Offices today for more information on the various options and services available to you.
---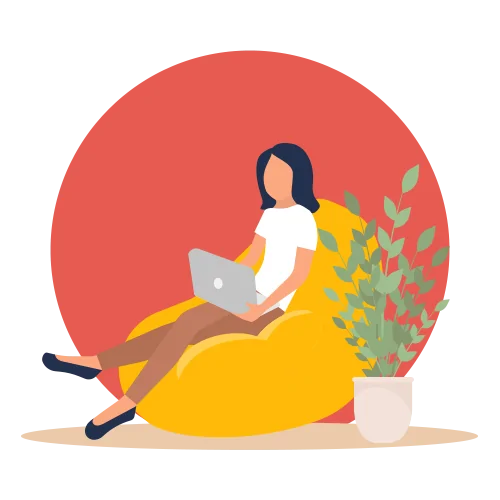 Conclusion
So should I use my home address for my business?
In the end, that's a decision only you can make.
But based on all of the negative consequences we've mentioned, you should at least explore your options for virtual business addresses.
Small business operations are becoming more and more flexible with each passing year, and it's easier than ever before to run a thriving company from the comfort of your own home.
But while it might be tempting to use your home address for your business, it can lead to various consequences that you should avoid at all costs. The good news is that there's a simple, affordable, and effective solution.
With a virtual office address, you can enjoy all of the flexibility of your home address without sacrificing privacy. Check out Alliance Virtual Offices today to secure your new virtual office address.
Further reading