---
---
Q: How do I get a virtual mailing address?
A: It's easy to find the right address for your business. Search for a virtual office plan in the city of your choice, customize the services you need, and fill out the USPS mailing form to set up your virtual mailing address.  
---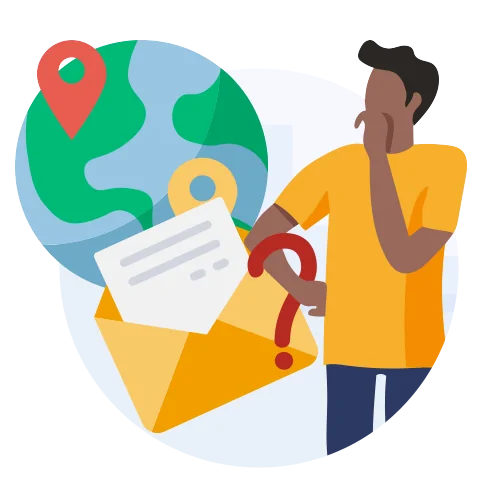 What Is a Virtual Mailing Address?
A virtual mailing address is a physical address that provides individuals and businesses with a recognized business address and a place to receive mail.
A virtual mailing address is one of many services included in a Virtual Office plan. A virtual mailing address is a key component of a Virtual Office that can be used for multiple purposes, enabling entrepreneurs and business owners to save money on full-time office rental.
How Businesses Use Virtual Mailing Addresses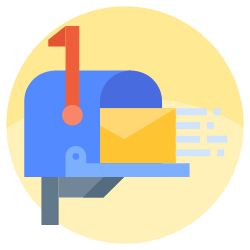 To send and receive mail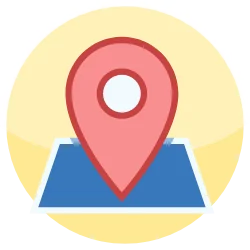 To use as a permanent business address.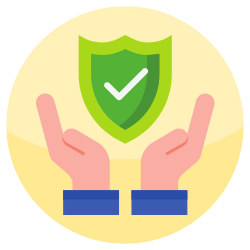 For privacy and security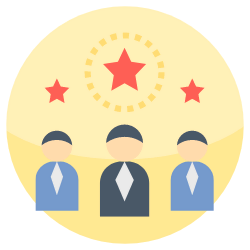 Credibility and professionalism
---
How Individuals Use Virtual Mailing Addresses
How individuals can take advantage of virtual mailboxes: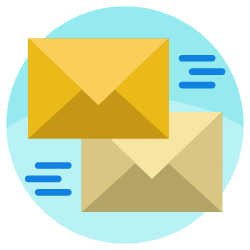 To receive mail while they are traveling out of state or out of the country.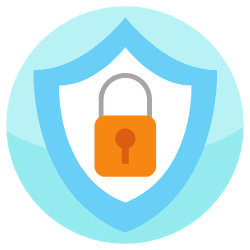 To set up a new business while protecting the privacy of their home address.
---
In addition to a mailing address, a Virtual Office plan offers key business support services necessary to run your business's day-to-day operations. These are customizable and can include the following:
Mail is received and safely stored for local pickup or forwarded to your home
A front lobby receptionist greets visitors and manages your mail
Gain on-demand access to well-appointed meeting rooms and office space
Online notary service included with your Virtual Office setup
Friendly, professional Live Receptionist service to answer calls and schedule appointments
Virtual Phone with a local or toll-free business phone number
Powerful VoIP phone system call screening, auto attendant, unlimited extensions, voicemail, call forwarding, and more
Lobby listing at your Virtual Office center.
These services can be added to your plan on-demand and customized to suit your specific business needs.
---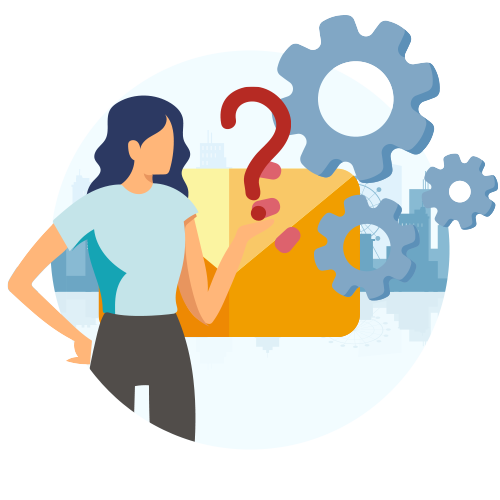 How Does a Virtual Mailing Address Work?
If you purchase a plan to take advantage of the virtual mailing address service, here's how it typically works. 
Search for a Virtual Office here by entering your city or state in the search bar
Pick your location, plan, and options
Fill out Form 1583 with the included online notary service (details below)
Start using your new address on your website, email footer, social media, online directories, business cards, and more
Receive mail!
Pick up your mail or have it forwarded to your door on a daily, weekly, bi-weekly or monthly basis
What is Form 1583?
Before you can start using the virtual post mail service, you will need to fill out USPS Form 1583.  
Form 1583 authorizes a third party (your Virtual Office center) to receive and handle mail on your behalf. The form needs to be notarized; this can be done in-person or you can use an online notary service provider included with your Virtual Office purchase.
---
Related: How to fill out and submit Form 1583
---
Once the form is submitted, you can start receiving mail at your virtual mailing address. Many service providers will notify you automatically when mail arrives. You then have the option to:
Pick up mail from your Virtual Office
Have your mail forwarded to your current address on a daily, weekly, bi-weekly or monthly basis
It's as simple as that!
Don't forget, you can further customize your virtual mailing address plan to include additional services designed to support your remote business—like a live receptionist or a Virtual Phone number. 
 
---
Who Uses a Virtual Mailing Address?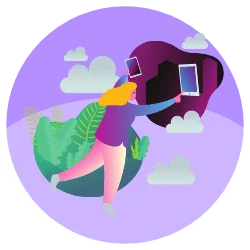 Home-based Businesses
If you run a business from home, whether you're a consultant, a writer, an accountant, or a plumber, you stand to benefit from a virtual mailing address for business.
Virtual mailing addresses can help keep your home life and your business life separate; starting by keeping your home address private and off of public records.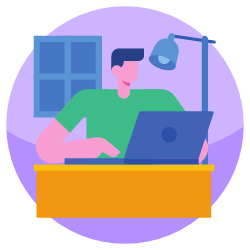 Rather than use your home address as your business address—which would mean your home address would be publicly available through your website, social media, and legal records—you can use a virtual address to receive all business-related mail.
Along with your virtual mailing address, a full virtual office plan also provides you with access to day offices and hourly meeting space. This can come in handy when you may need to meet with clients or vendors.
Below are some professionals that may benefit from a virtual mailing address when working from home:
Consultants
Writers
Editors
Real estate agents
Accountants
General contractors
Plumbers
Landscaping companies
Stockbrokers
Remote Business Owners
If you run a remote business—drop shipping, eCommerce, or a social media marketing agency—a virtual address can help your business establish a presence in new markets.
Having a local business address for the market in which you do business helps customers trust your brand and company. For many consumers, it is still quite off-putting when a business doesn't have a local address or only has one in an area they aren't familiar with.  
Virtual mailing addresses can also help save costs. After all, a Virtual Office plan with flexible access to workspace is much more cost-effective than leasing out office space. If you manage a remote team and wish to provide employees with access to office or meeting space, you can book onsite space by the hour as-needed.
For more frequent use, purchase up to 16 hours of workspace usage each month with Alliance's Platinum Plus plan.
Digital Nomads
Digital nomads are remote workers that tend to travel frequently to new places. For example, an American digital nomad would purchase a virtual mailing address in the USA while they travel abroad in order to continue receiving important mail like tax documents and contracts.
Digital nomads that use a virtual address typically request a mail scanning or remote mail management service in addition to the address. This is available with some centers and enables digital nomads to have their mail opened and scanned on their behalf. This ensures that they respond to important mail in a timely manner.
Companies that Require a Registered Agent by Law
Virtual mailing addresses are also regularly used by large companies and SMEs that are registered as an LLC, partnership, or corporation.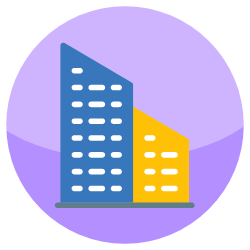 For these types of legal entities, the law stipulates that they must have a registered agent. A registered agent acts as a point-of-contact between your business and the state.
For these types of legal entities, home addresses are also not valid business address. While P.O. Box addresses can be used as a business address, they are not a valid registered agent address, so you won't be able to act as your own registered agent.
You can learn more about registered agents here.
---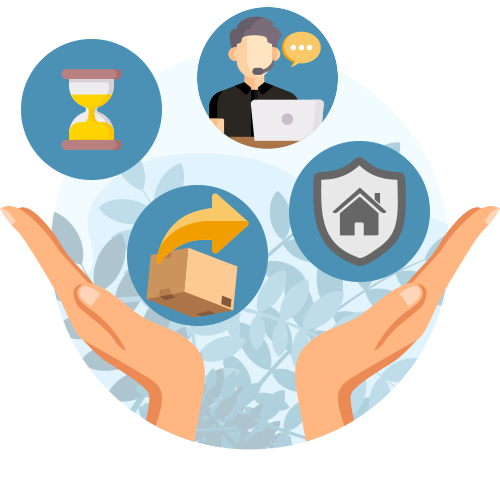 Key Benefits of a Virtual Mailing Address for Business
Business Credibility and Professionalism 
If you're running a remote business or a business from home, having a renowned address can go a long way in establishing trust and credibility with potential clients or consumers.
People are more likely to do business with a company if they recognize the address they list. On the other hand, if a potential client searches for your address online and finds that your business is based out of a residential neighborhood, they might be discouraged from buying your products or services.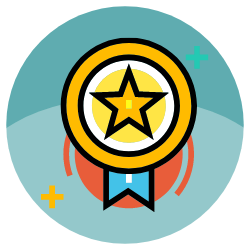 The same goes for a business that seeks to expand its presence into new markets. Part of the strategy to expand should include having a local address that people can search and use if they should need to return an order.
Many virtual mailing addresses in the US and elsewhere are found in central business districts, business parks, and prestigious office buildings.  
Virtual mailing addresses as part of a Virtual Office plan can also help establish trust and credibility in case you need to meet with someone in person—whether it be a business partner, client, or vendor. Workspace is available to book by the hour, or you can choose a plan with inclusive access to office and meeting space that you can use for a number of hours each month.
Privacy and Security for Business Owners
In today's digital world, security is paramount.  
Even though you can successfully run a business from home, you should avoid using your home address for business purposes.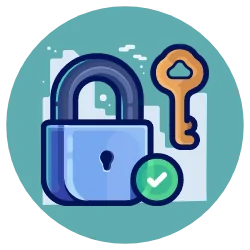 If your home address is your business address, then it means your home address will be published online and easily accessible to anyone. Why expose your address and risk strangers show up unannounced at your home?
There's also the issue of privacy and security when handling sensitive information about clients or vendors.
If you must meet with someone, you want to make sure you're meeting in a place where others are not privy to sensitive information about your business and its clients.
Cost Efficient
SMEs, entrepreneurs, and startups can get the benefits of an office without having to incur in the full cost of one. This is especially helpful for businesses based in expensive cities like New York, Chicago, and Los Angeles.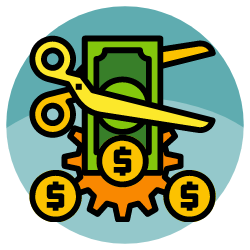 For a couple of hundred bucks a month, Alliance users can get:
Virtual mailing address
Access to office space
Access to meeting space
Mail handling and forwarding
Business support services (e.g. live receptionists, printing, faxing, copying)
Local phone number
VoIP phone system
Mail Handling and Forwarding
One reason why many businesses and individuals choose to purchase a virtual mailing address is for the mail handling and forwarding service that they offer.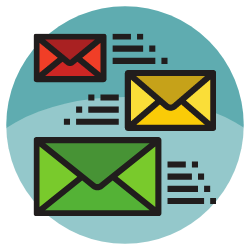 This service allows people to manage their mail from anywhere in the world, without having to change their address or worry about important mail getting lost in the process. Virtual mailing addresses have become a popular solution for digital nomads, remote workers, and frequent business travelers.
Improved Customer Support
Customer experience has become a key factor in determining business success. Recent research has found that consumers are increasingly choosing companies that provide exceptional customer service.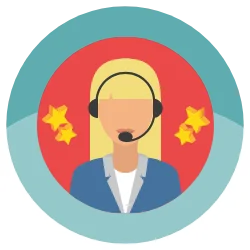 US consumers say they're willing to spend 17% more to do business with companies that deliver excellent service.
Nearly 90% of consumers who give a company a "very good" CX rating are likely to trust a company to take care of their needs.
CX drives over two-thirds of customer loyalty, outperforming brand and price combined.
Even if people love your company or product, in the U.S. 59% will walk away after several bad experiences, 17% after just one bad experience.
For startups, SMEs, and recently established businesses, hiring a customer support team can seem daunting; not to mention quite expensive.
Strategic use of readily available virtual business solutions can help these companies with their customer experience efforts. Think virtual live receptionist. The live receptionist service is frequently bundled with a virtual mailing address to strengthen client relationships and establish a professional business reputation.
Live receptionists help improve customer support and experience by:
Taking calls  
Scheduling appointments 
Answering FAQs 
Lead capturing 
Call screening.  
Other virtual services that improve customer support include:
---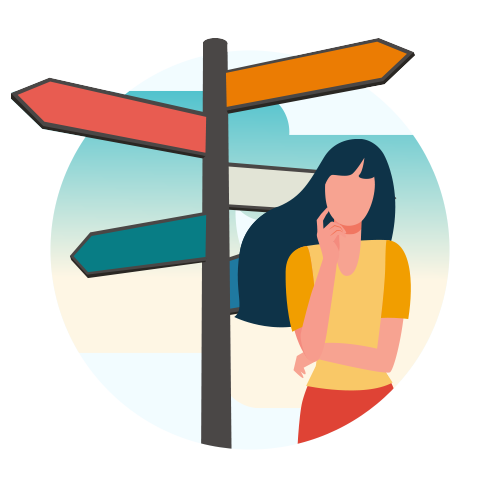 What's the Best Virtual Mailbox?
The best virtual mailing address service for you will depend on your specific needs.
While it may be tempting to go for the cheapest virtual mailbox available, it's important that you make sure that you are hiring a reputable service provider. While there are a few barebones plans available, opting for a plan designed for professionals will get you the reliability and service you need.
---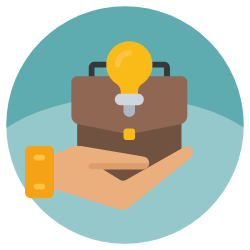 Word of advice: there is no such thing as a free virtual mailbox. If you stumble across a site offering a virtual mailing address for free, make sure to read the fine print carefully, as there are likely hidden costs somewhere
---
If you're hoping to purchase a virtual mailing address plan for your business, then the best service provider available is one that caters specifically to businesses and offers a wide array of locations. One way to find the best virtual mailing address for you is to check out TrustPilot reviews for different service providers.
We at Alliance offer virtual mailing address services that are designed specifically for businesses:

100s of Virtual Address Locations Worldwide

Custom Plans to Suit All Business Sizes
---
Virtual Mailing Address Uses:
Use as a registered agent company address 
Register a business as an LLC, partnership, or corporation 
Receive mail  
Apply for credit
Use on your website, social media, and marketing materials
---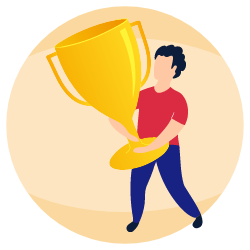 Our virtual mailing addresses are located in prestigious buildings that can help boost your marketing and SEO efforts.
---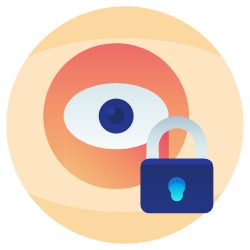 Our plans offer mail handling and mail forwarding, to protect your privacy and also protect your home from overwhelming amounts of junk mail – and prying eyes.
---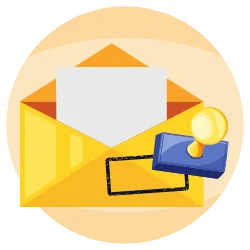 All of the mail received is received, signed for, and stored securely.  
---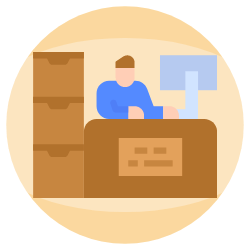 You can pick up your mail from the business center directly or have it forwarded to the address of your choosing.
In addition to a renowned business address, our plans offer the following business services
Hourly office space rental
Meeting space 
Live receptionists and call answering 
Local and toll-free Virtual Phone numbers. 
---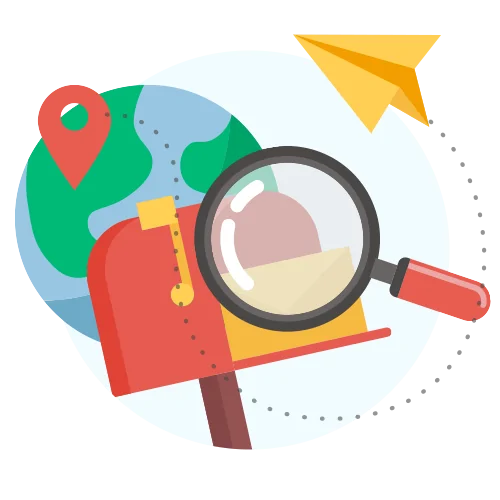 Is a Virtual Mailing Address Worth It?
Yes!
As more companies embrace remote work, these virtual tools are becoming an increasingly popular business solution. Alliance's plans allow remote businesses access to benefits that a physical office offers, but at a fraction of the cost.
Here's a quick recap of why businesses and individuals are choosing virtual mailing addresses to support their business needs:
Brand Credibility
Choosing the right virtual mailing address can help companies establish a credible business image, which can improve customer trust, loyalty, and satisfaction.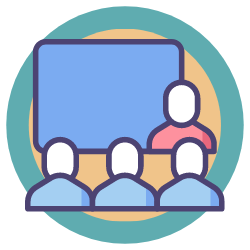 Meeting Rooms and Hourly Private Office Space
Access to meeting rooms and office space that can be used on an on-demand basis.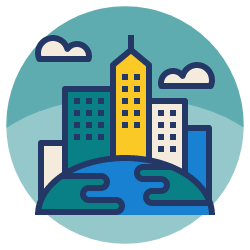 Local Business Presence in All Markets
Businesses can purchase virtual address plans in several locations, this means that they can have a local presence in all the markets they operate in—for example a company selling products in different cities can have a local address and phone number for each of the cities their products are shipped to.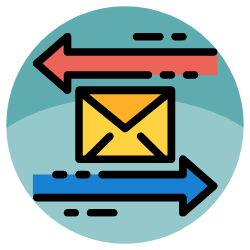 Mail Forwarding and Mail Handling
Virtual mailing addresses enable professionals to travel the globe without having to worry about missing important mail. Virtual mailboxes also help them maintain a professional appearance and a project stability while they are off globetrotting.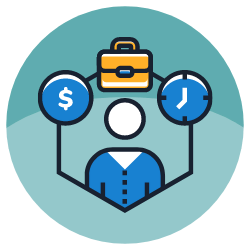 Maintaining Your Corporate Veil
Utilizing a virtual mailing address for LLC registration helps owners keep personal assets separate from business assets.
Whether you're an entrepreneur, startup, SME business owner, or a large company, you can benefit from the wide array of services that these plans offer.
Virtual mailing addresses are secure and super easy to set up. They are a part of a fully customizable business solution, and they are completely flexible —which means you can hire them for the short or long-term and you can add or remove services depending on your existing business needs.
---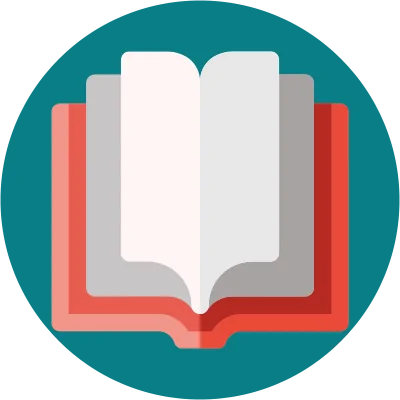 Further Reading….
---