---
---
Q: Is there a free VoIP service?
A: Yes, free VoIP does exist. Setting aside the cost of your mobile device and your broadband connection, you can use services such as Skype and Google Voice to make calls over the Internet for free.
---
The best things in life are free, right?
Everybody loves free stuff.
But can you really make calls to family, friends, coworkers, and even business customers without paying a dime?
Yes, you can.
Free VoIP does exist (once you exclude the cost of your phone and Internet connection). And yes, it's a great option for staying in touch with your loved ones.
But free VoIP for business is more complicated.
And it comes with its fair share of drawbacks.
Here, we lift the lid on free VoIP services to find out how free it really is, and whether it lives up to the hype… or not.
If you're considering a free VoIP service, read this guide before you make a decision.
---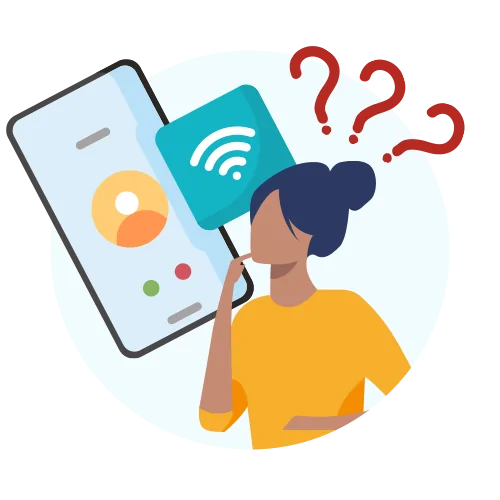 What is a Free VOIP Service?
Let's start with a quick explainer:
What is VoIP?
VoIP is an acronym. It stands for 'Voice Over Internet Protocol'.
The term refers to making calls using the Internet. Anytime you make a call through WiFi or 4G rather than a traditional landline or cell phone carrier, you're using VoIP.
Making a call through Skype is an example of a VoIP call.
While a cell phone is the most common way to make VoIP calls, any IP enabled device can be used to make VoIP calls, including desk phones, tablets, and laptops.
What is Free VoIP?
In a nutshell, free VoIP means free online calling.
Most service providers charge for VoIP solutions. This is common in business phone subscriptions, because you typically get a bundle of features in addition to Internet-enabled calls.
For example, you may get a business number with various communications features such as the ability to record your own branded greetings, add user extensions, have an auto attendant route calls, and so on.
But some VoIP plans are offered for free.
To get a free VOIP service for cell phones, you'll need to download a free VOIP app or free VOIP software and ensure the people you want to call are using the same app.
At the consumer level, WhatsApp is a common example of a free VoIP service.
It relies on a network of contacts. Once you connect to other people within WhatsApp, you can freely dial those people using audio and video chat.
You can also receive calls from people within your network, all for free.
Examples of Free VoIP Services

Skype
A mix of premium and free plans for both business users and consumers. Calls can be made within the Skype network and it also contains a keypad for calling external phone numbers (including landlines and cell phone numbers). You'll need to buy credits for certain calls.
---

WhatsApp
A free service for chat, audio and video calls, and file sharing (photos and videos). Owned by Facebook, all communication is free and there is no premium option.
---

Google Voice
Google Voice is nearly always free for calls between your Google Voice number and other U.S. numbers. When you want to place calls overseas, you'll need to add credits to your account to pay for service.
Free VOIP Service with Phone Number
Some service providers may provide a free VoIP number as part of their offering.
A VoIP number is a real telephone number, similar to a regular landline number.
But rather than being assigned to a specific device or phone line, it's assigned to a user, which means it can move with you.
To get the free number, you'll probably need to sign up to a paid VoIP phone service plan.
It is possible to get a free VoIP number through some providers, such as Google Voice.
---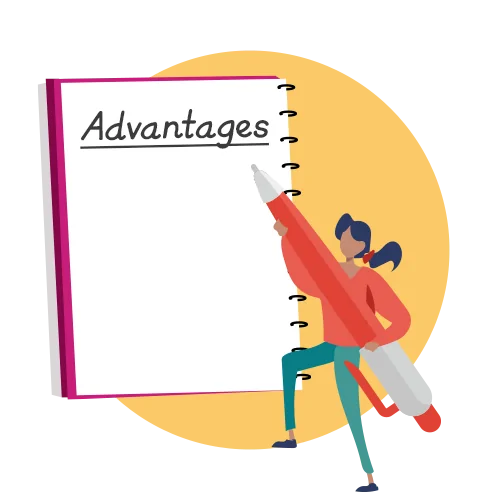 Advantages of a Free VOIP Service
Now you're familiar with VoIP and how it works, let's start by looking at the main advantages of a free VoIP service.
Cheap
For small businesses and budget-conscious startups, any money saved on calls and communications can be reinvested back into your business. This could be particularly helpful for nonprofit organizations.

But of course there is no such thing as a free lunch.
Free versions often come with limited functionality. If you're prepared to put up with certain limitations (more on those later) then a free service could be a major advantage for your organization.

Versatile
With a VoIP service, you're not tied down to a specific location.
You can make and take calls from anywhere, providing you have a strong 4G or WiFi connection.
For businesses, that means you can work from virtually anywhere without carrying or installing additional equipment.
When you're free to work from anywhere, you don't need to pay for commercial real estate — and that means your business can enjoy significant cost savings.
Pro Tip: You might not need a fixed place to work, but you may still need a business address and dedicated phone number for business tax and registration purposes. A Virtual Office can help with that.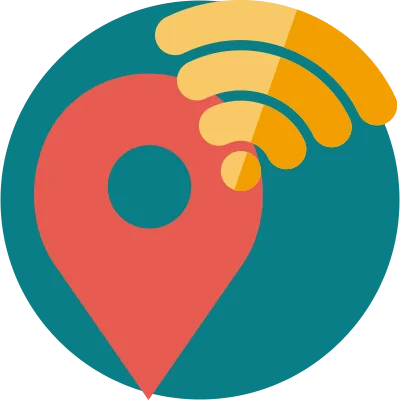 Good for microbusinesses
For bootstrapping startups or microbusinesses with limited capital or cash flow, a free VoIP service is a simple way to stay in touch with people at very low cost.

It means you won't have to worry about phone contract charges or unexpected costs, which can be a boon when you're running a business on a tight budget.
---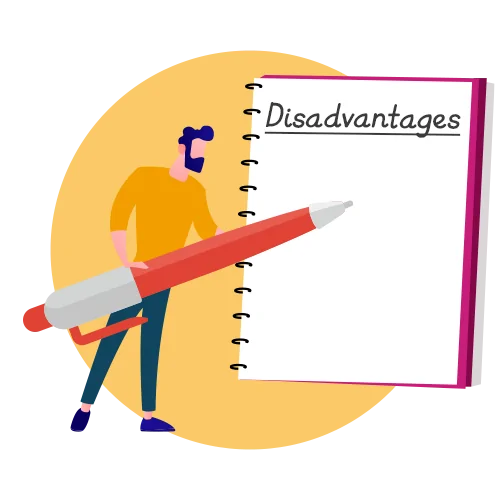 Disadvantages of a Free VOIP Service
Like we said, there's no such thing as a free lunch. There are limitations to free services and in many cases, the complimentary version is just too basic — even for small businesses.
Let's take a closer look at the main drawbacks of a free VoIP service.
Limited Extensions
Free services typically only provide one number. That might be enough for a solopreneur, but you won't be able to onboard any other coworkers.

For instance, if you want to hire a salesperson or a customer service representative, or if you take on a business partner, you'll need to upgrade your VoIP service to get additional extensions.

No Texting
Companies can't afford to give away their best features for free. So if you're using a free VoIP service, expect to miss out on some great features you'd otherwise take for granted.
SMS is one of them. Many free VoIP service providers will limit your ability to send SMS texts, in an attempt to encourage you to upgrade your service.
Texts are very common in the business world today, enabling a quick exchange of information. If you consider text messages crucial to your business, make sure your service provider includes them, and then check for any limitations on the number of texts you can send per month, too.
Limited calling minutes
It's also common for VoIP providers to limit the number of free calling minutes you get each month. Once you've used up your allowance, any extra calls you make will be charged.

This limitation usually applies to outward calls rather than inbound calls. So if you do use up your allowance, try not to miss any incoming calls — or you'll have to pay to return them.

No emergency calls
This is an important one. You may not be able to call 911 with some free VOIP service providers in USA. That's because they're not covered by the public safety committee NENA (National Emergency Number Association).
If your VoIP phone is going to be your main or only point of telephone contact, it's important for your own health and safety, and others around you, to make sure you can call the emergency services.
---
Related: NENA and VoIP calls here.
---
The best features are withheld
As with any free service, the provider will knowingly restrict your access to the best or most useful services in an effort to encourage you to buy premium.

That's the biggest overarching disadvantage of free VOIP services. It may seem like a great bargain initially, but those restrictions could actually hamper your business.
In the end, to get the features you need — which could be as simple as customizing your voicemail greeting — you will be forced to pay for upgrades.

Contracting
Even free VoIP services may require a contract. Look carefully into the terms to understand the length of the contract and what's included.
It's equally important to understand what's not included and how you might be charged for any add-ons. If you do access premium features, you may receive a nasty shock at month end.
---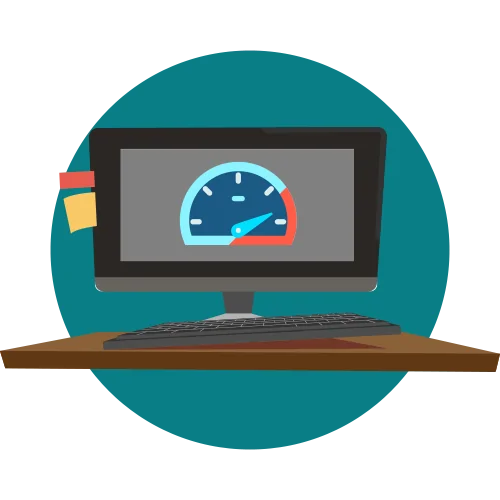 What About Internet Speed and Bandwidth?
One problem often associated with free VoIP services is a slow network.
VoIP relies on your internet connection. Therefore if you use a low bandwidth speed tier, your Internet connection might not be strong enough to support VoIP calls.
This can result in poor call quality, which in VoIP terms is often referred to as high latency.
Latency is the time between when audio is transmitted and the moment it reaches its destination. The higher the latency, the more disruptive your call experience.
In this case, you may experience audio lag, echoes, inability to use video, and even dropped connections, which is both frustrating and unprofessional.
How Much Bandwidth Do I Need?
The good news is, that's pretty low.
However, if you want to use video calls or video conferencing, you'll need closer to 6 mbps.
What can you do about it?
First check your Internet speed. A simple speed test will enable you to measure your bandwidth and see whether your connection is strong enough for VoIP.
Use a service like Speedtest.net to check your Internet speed.
Keep in mind that your upload speed is usually slower than your download speed. Make sure the lower number of the upload speed matches what you need.
If you have at least 0.5 mbps, theoretically you should have enough for audio VoIP calls (but only just).
For optimal performance, it's recommended to add a 5x to 10x safety margin when estimating bandwidth.
VoIP Troubleshooting
Problems with call quality aren't just about your Internet connection. In addition to bandwidth and speed, there are other factors to consider:
WiFi signal: If you're running a VoIP phone from WiFi, make sure your router is located in a good position and the signal isn't restricted. For instance, your WiFi range may not extend to the basement, or the signal may struggle to pass through walls made with reinforced concrete or metal structures. A WiFi booster may help.
ISP: A shared ISP means more people are using the connection at once, which is typical for residential broadband. But this could easily impact your service consistency. If this causes problems, speak to your ISP (Internet Service Provider) about upgrades.
Concurrent calls: Holding a single VoIP call may only need 0.5 mbps, but running 2 or 3 at the same time will require more bandwidth. The more demand you place on your connection, the more bandwidth you will need. Depending on your requirements, you may need to enquire about extra bandwidth from your ISP.
A reputable VoIP service provider will help you resolve any problems — but don't expect to get this kind of support with a free plan.
After all, it's in a company's best interests to keep paying customers by minimizing VoIP downtime. But providers offering free services are less likely to have the same dedicated support resources.
The upshot is that if you need to purchase additional hardware, or upgrade to a more expensive Internet package, or hire IT professionals to help you resolve VoIP problems, then your 'free VoIP service' is no longer free.
---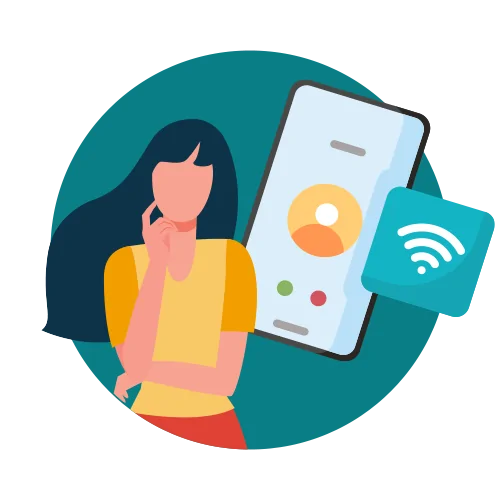 Should I Get a Free VOIP Service?
If you just want to chat with family and friends, free personal VoIP is a great choice.
Services like WhatsApp, Skype, or Facebook Messenger can be a quick, easy and cheap way to stay in touch with your loved ones.
Remember, to make and receive calls or messages, you will all need to use the same app.
It's a common problem that some people prefer Facebook while others only use WhatsApp, which means you end up with multiple apps and networks on your smartphone.
For business usage, the number of VoIP service providers offering free plans is limited.
Those that do offer free plans have more control over the range of features and functionality you can access. This will rarely work in your favor.
Service providers need paying customers, and free plans are often used as a way to entice you to pay for premium plans or upgrades.
In fact, that's why many providers have now switched from offering free plans to free trials.
In most cases, a free VOIP service cannot handle the demands of even the smallest business. Whether you're looking for a free VOIP service for home business or a free VOIP service for nonprofits, you need a more robust solution.
The simple fact is that you'll get far more functionality and features if you pay for a VOIP service from a reputable company — even on a basic plan — than if you try to find a free version.
Good quality VoIP solutions can also be integrated with other systems, like your customer relationship management (CRM) or help desk system, which can provide powerful customer insights and analytics.


Here are 8 things to consider when buying a VoIP plan: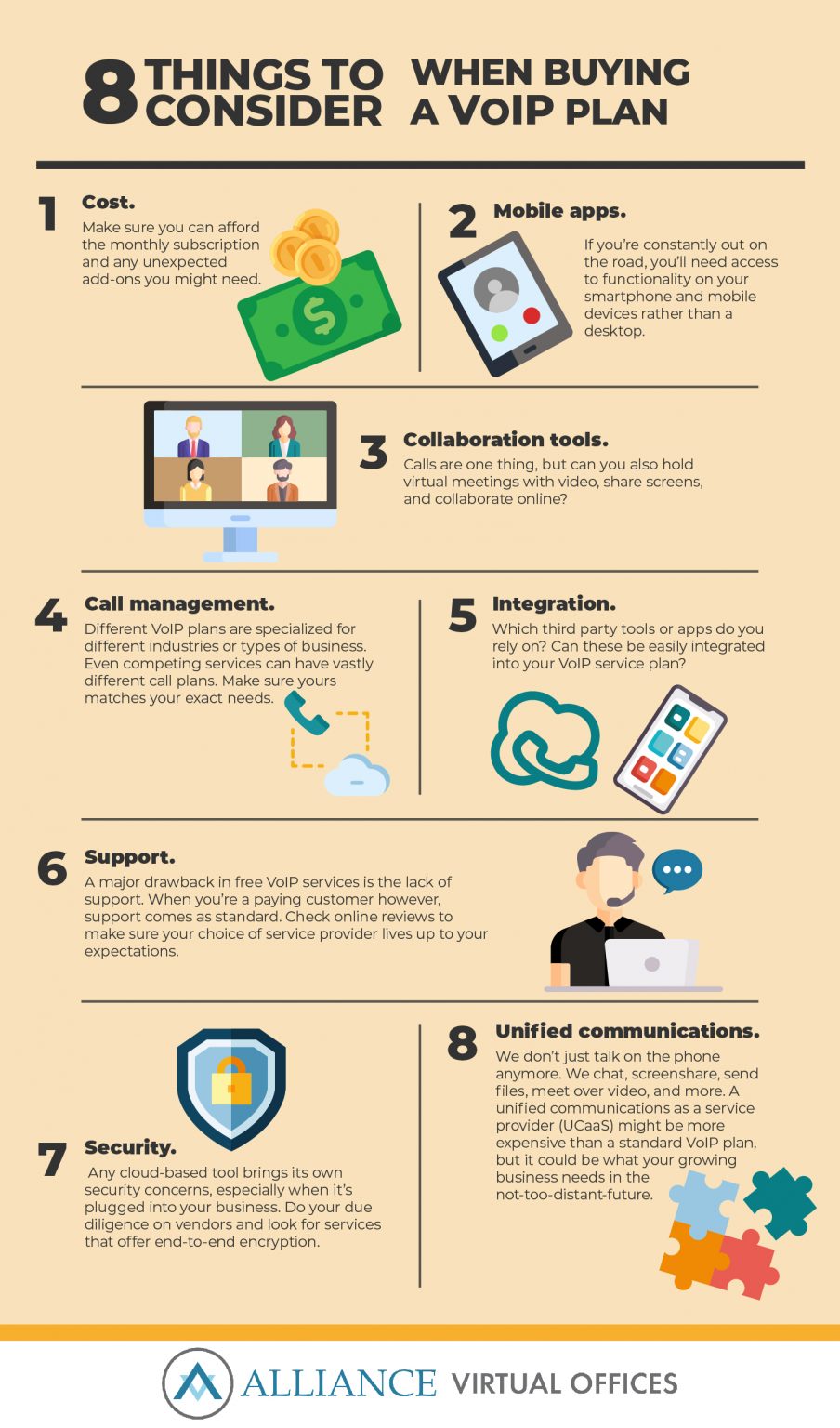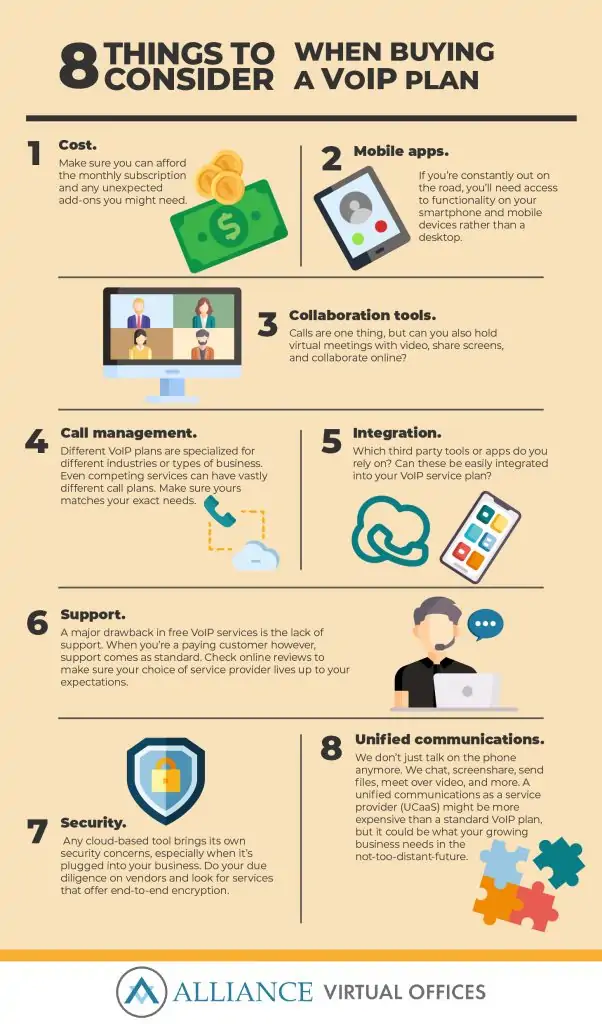 ---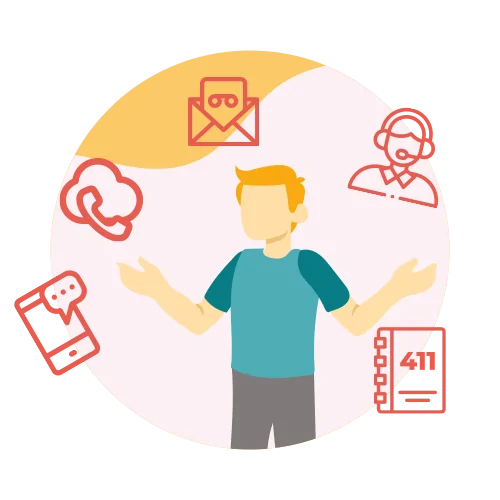 What are the Alternatives to a Free VOIP Service?
There are many reputable companies that offer robust, reliable, and feature-rich VOIP solutions. And they don't cost the earth.
Alliance Virtual Offices offers a VoIP business phone system for a flat rate of $30 per month, with a business number and more than 50 features.
The main features include:

Business Phone Number:
Choose your own business number with a toll-free or local area code.
---

National 411 listing:
Your VoIP number will be automatically listed on the 411 directory.
---
Unlimited calling minutes:
Make as many local and long distance calls as you like, for no extra charge.
---

Unlimited extensions:
Set up as many phone extensions as you need. This could be for individual people, or departments such as Sales, Customer Support, etc.
---

Auto attendant:
An automated receptionist provides user-friendly options, such as a dial-by-name directory, and routes callers to the appropriate extension.
---

Caller menus:
Create your own menu of options, such as 'Press 1 for Sales, press 2 for Customer Support.'
---

Voicemail by email:
Voicemail messages are emailed to you as audio attachments, so you can listen to them from different devices.
---

Branded greetings:
Record your own greetings. Use them to instruct callers about your opening hours, to educate about your products or services, and to signpost your website or other purchase methods.
Take a look at the full list of features here.
Ultimately, for a small monthly sum you are equipping your business with a reliable cloud-based phone network that offers powerful functionality backed by a helpful support team.
Benefits of a Business Number
Professional business phone plans provide a phone number that can move and scale with your business.
Many entrepreneurs run their small business from a cell phone. But there are important benefits to using a local or toll-free business number.
It doesn't just look professional. It can become part of your business identity and support your long-term growth objectives.
Here are 5 ways a recognized phone number can support your business growth:

Protect your personal number and prevent spam calls by publishing your business number on your email footer, website, and business cards.

When growing a business, a local business number helps you create a marketable presence in the location or city of your choice.

You'll have more chance of gaining financial credit with a dedicated business number rather than a personal cell number.

A 411-listed number strengthens brand credibility and visibility. It can help build trust with clients and future stakeholders too.

A number with unlimited phone extensions helps you scale faster by onboarding new team members and creating individual numbers.
---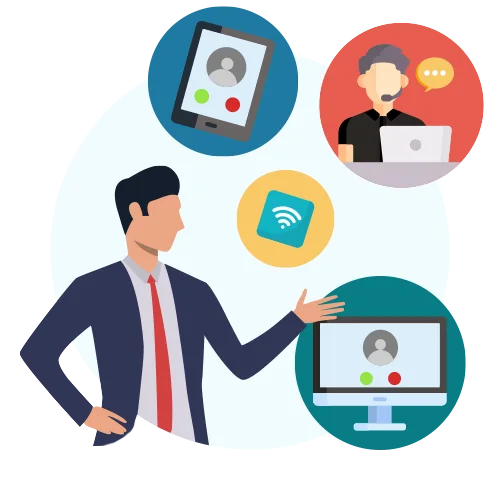 Professional Business Solutions
In addition to a business phone plan, Alliance offers a number of other virtual products designed to support small business growth.
Live Receptionist
Our Live Receptionist plan works hand in hand with a VoIP phone service.
Our team of remote receptionists offer live call answering and appointment scheduling on a flexible basis, starting from $125 per month.
Every Live Receptionist plan includes a Virtual Phone and a business number, along with the following services:
Friendly, professional receptionists answer and screen calls on your behalf up to six days per week.
Every call is answered in your company name with a custom greeting, and forwarded to the appropriate extension.
Calls are handled according to your requirements. If you are busy or unavailable, messages are taken and sent to you.
Receptionists schedule meetings and appointments straight into your calendar based on your real-time availability.
Plans are flexible and range from 50 to 500 call answering minutes per month.
Live Receptionist Plans & Prices >
Virtual Office
A Virtual Office enables you to create a commercial presence at a physical office building, but without the cost or commitment of maintaining a workplace.
You get the main attributes of an office — the address, somewhere to receive mail, and a place to meet or work occasionally — but you don't pay for full-time office space.
---
Related: What is a Virtual Office?
---
Virtual Offices can be found in many different locations all over the U.S. and globally.
Our Virtual Office plans start from just $49 per month. If you want to create a local marketable presence for your business, you don't need expensive office space.
You just need a Virtual Office address in, say, New York City and a VoIP phone with a 212 number to match.
5 ways a Virtual Office supports business growth:
You'll get a commercially recognized address in a physical office building, not a PO box or mail drop facility.
---
Use your address for key business operations such as opening a business bank account, registering your entity, and applying for credit.
---
Create an instant, marketable presence in the city of your choice with a low risk profile.
---
Protect your home by using your business address on your website, email footer and business cards.
---
Gain easy access to professionally managed, private workspace or meeting rooms by the hour or day.
Virtual Office Plans & Prices >
---
Conclusion
Let's recap some of the main points:
Free VoIP does exist, and it's great for staying in touch with friends and family.
For business, free VoIP plans are limited and are often very restricted and/or only available for a limited amount of time (ie. a free trial).
A free VoIP plan may be beneficial for a self-employed business owner or a cost-conscious startup, but long-term the limitations could hamper your business growth.
Buying upgrades or expensive add-ons mean your free VoIP service isn't free anymore, and it may be more beneficial (and cost effective) to upgrade your VoIP plan.
You'll get far more functionality and features if you pay for a VOIP service from a reputable company — even on a basic plan — than trying to find a free version.
Business VoIP plans don't cost the earth, and you can use your existing devices and Internet connection (providing it's at least 0.5 mbps).
If you're trying to find the best free VOIP service, maybe you should simply search for the 'best VOIP service' instead.
---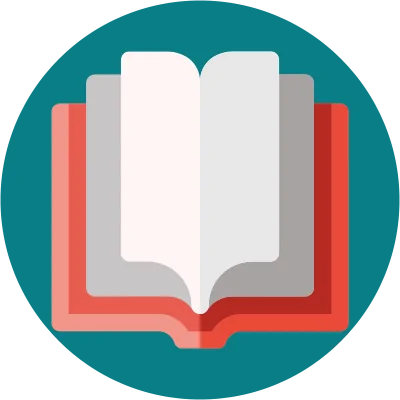 Further Reading