---
---
Q: Which is cheaper Wix or Shopify?
A: Wix is cheaper for an eCommerce startup than Shopify and offers a range of plans including a stripped down, free plan. Shopify is a better solution for large eCommerce businesses with an extensive catalog of products. Wix is better suited for cash strapped startups and work from home solopreneurs.
---
Should You Use Something like Shopify or Wix? And Why?
If you're starting a remote or virtual business, you might have stumbled upon Shopify and Wix while doing your research on how to get a virtual business up and running.
Let's quickly address a few things that you'll need before starting your online business.
Even if you're thinking about setting up a virtual business, you will need to do the following:
If necessary, apply for a business license
Establish a business address (virtual offices are common among virtual business owners as they can help protect your privacy)
Create a detailed business strategy
Create your website and storefront.
It's that last point above where Wix or Shopify might come in handy for you entrepreneurs.
---
To answer the question:
You should use Wix or Shopify if you want to create a website and storefront and you lack the necessary coding skills.
These platforms can help entrepreneurs create entire websites and sell their products quickly and easily online.
They're also pretty affordable… especially when compared to the cost of hiring a programmer to create your website and storefront from scratch.
Let's take a look at both.
---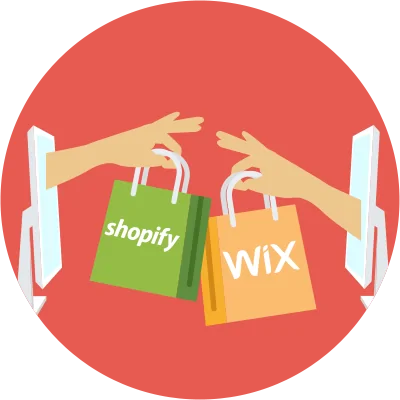 Shopify vs Wix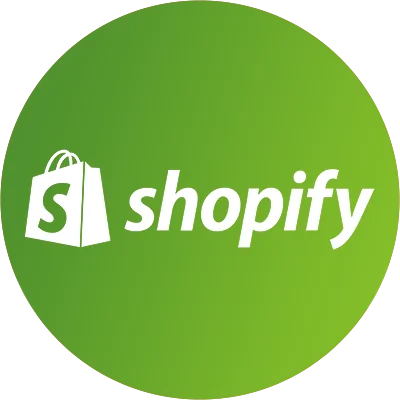 Shopify is an eCommerce platform. It was created to help people sell their products online, regardless of their coding skills—or lack thereof. Even though Shopify was created to serve as a storefront, the platform also allows users to create their own website in addition to the storefront.
You might be wondering: What can you sell on Shopify? The answer… Almost anything.
What You Can Sell on Shopify
Physical Products
(clothing, accessories, decorative pieces, books, etc.)
---
Digital Products
(software applications)
---
---
---
---
---
Shopify offers the following features to users:
Storefront 
Shopping cart 
Store management 
Marketing & SEO 
Products 
Web hosting 
Analytics 
Mobile App 
24/7 support.  
---
What Is Wix?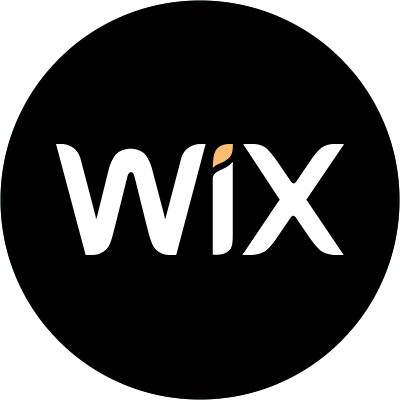 Wix is a website-creator platform and it is great for content-heavy websites. This means that at its beginning, Wix was mostly aimed at bloggers, photographers, and media organizations. Wix eventually evolved to also help people set up their storefronts.
Wix offers the following features:
Drag n' Drop Website Editor 
Image Editor 
Text Editor & Free Fonts 
Add and Organize Pages 
HTML Embed Code 
Page Protection 
One URL for website & mobile site 
Easy-to-add blog 
Facebook comments 
Social Feed 
Automatic blog styling 
Social Buttons (Google+, Facebook, Twitter & Pinterest) 
Wix App Market 
Online Store 
Email Marketing 
Display Events 
Live Chat 
Multiple Payment Methods 
Contact Manager 
Personalized Google Mailbox 
Financial Tools 
Marketing Tools 
Communication Tools 
Site Analytics – Google Analytics.  
---
Which Is Better: Wix or Shopify?
If you're hoping to create a content-heavy website with some eCommerce functionality, then Wix may be best for you. If, on the other hand, you want more functionality out of your storefront and aren't searching to create a content-heavy site, then Shopify might be your top choice.
Below are some things that you'll want to take into account when making your decision.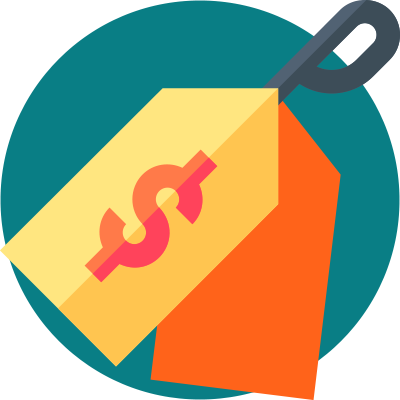 Pricing wise, Wix is cheaper than Shopify; and Wix also offers a free plan—it's quite limited—, which Shopify does not. Shopify does offer a two-week free trial.
Let's take a closer look at Shopify vs Wix fees.
Wix offers a variety of plans at different price points. The most basic website plan costs only $4.50 a month. However, if you want to sell products with Wix, you will need to purchase a business and eCommerce plan; the cheapest costs $17 a month, and the most expensive one—which includes the most features—costs $35 a month.
Shopify's pricing is a bit simpler.
Shopify offers 3 different plans:
Basic Shopify: which costs $29 a month
Shopify: which costs $79 a month
Advanced Shopify: which costs $299 a month.
Shopify also offers a Shopify Lite plan that costs only $9 a month. However, this version doesn't allow users to create a website or an online store. This plan is aimed at businesses who want to sell in person or add a buy button to their existing website.
For larger merchants, Shopify also offers Shopify Plus, which costs $2,000 per month.
Generally speaking, Wix is technically the cheaper option, even if you want to build an eCommerce site.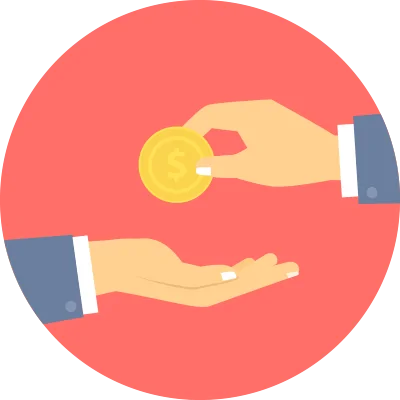 Both Wix and Shopify charge transaction fees, this means that both platforms will take a percentage of your sales. The percentage charged depends on your location, payment method, and plan.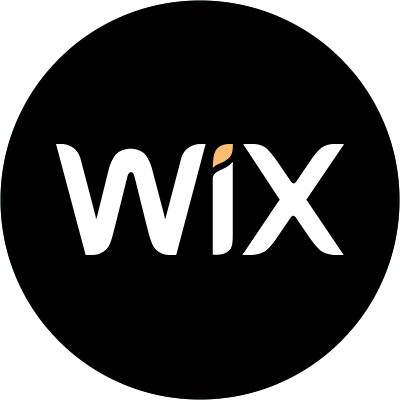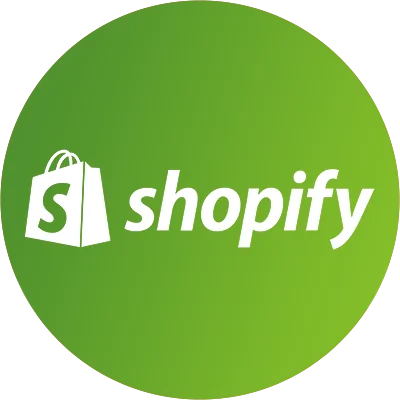 For Wix, payment processing fees are as follows: 
For credit/debit cards with Wix payments
EU Countries: 1.9% of the transaction amount + 0.30 EUR
Switzerland: 2.3% of the transaction amount + 0.30 CHF
United Kingdom: 2.1% of the transaction amount + 0.20 GBP
USA: 2.9% of the transaction amount + 0.30 USD
Pay Now (Online Bank Transfer)
Austria, Belgium, Germany: 2.5% of the transaction amount + 0.30 EUR
Switzerland: 2.5% of the transaction amount + 0.40 CHF
iDEAL
2.5% of the transaction amount + 0.30 EUR
Giropay
2.5% of the transaction amount + 0.30 EUR.
For Shopify, the transaction fees are as follows: 
External payment gateway
2% for Basic Shopify
1% for Shopify
0.5% for Advance Shopify
---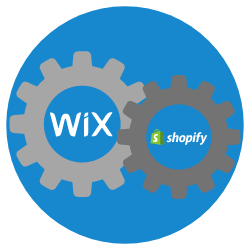 Shopify vs Wix Functionality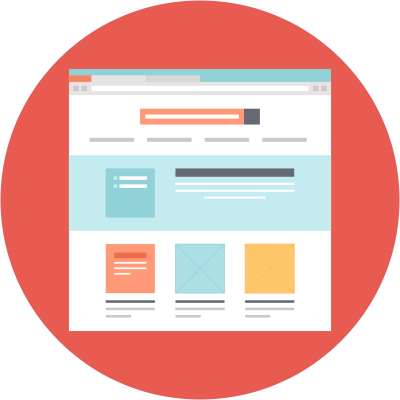 Wix takes the win when it comes to quantity of templates; the platform offers 500 templates, while Shopify only offers 9—though there are multiple variants of each template in Shopify.
Shopify also provides premium templates that cost between $10 and $180.
But, again, which is best for you depends on your business needs. Shopify's templates are geared for eCommerce, while Wix's ones are geared for content creation.
When picking a template, it's important to look at their functionality and responsiveness on multiple devices (desktop, mobile, tablet). In this particular aspect, Shopify is the clear winner.
All of Shopify's templates adapt to multiple devices. The same cannot be said about Wix templates, given that this platform uses absolute positioning. This means that you may need to create two versions of your Wix website—one for desktop and one for mobile—which translates to more work.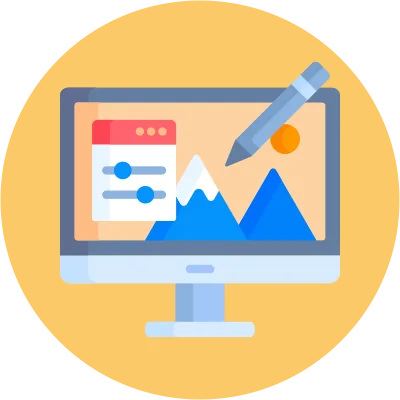 Wix provides three editors:
Wix Editor
Wix ADI
Velo (formerly called Corvid)
Wix Editor provides users with full control of their website. Depending on your business needs, you can add different elements to your website and then customize them.
Wix ADI is easier to use than Wix Editor as it automatically creates a customizable website for you. This means that it may help you publish your website quicker than if you use Editor. A word of caution about Wix ADI: the website created will be as good as the answers and information you provide in Wix's questionnaire.
How good the content Wix ADI pulls is a bit of a hit-and-miss affair really, and will depend on the quality and relevance of information Wix finds about you online
Velo by Wix is a full-stack development platform. This means that Velo, unlike Editor and ADI, allows users to do some back-end coding to their website.
With all three editors of Wix, users will be mostly working on front-end stuff.
Shopify, for its part, only has one interface to edit themes. Shopify's editor is geared more towards back-end coding, which provides much more flexibility when it comes to editing and customizing one's storefront and website.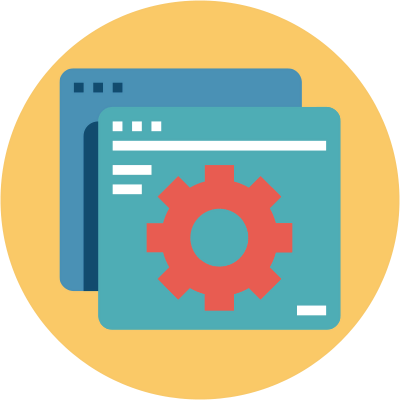 Both platforms provide a variety of features that make it easy for you to use the platform while ensuring functionality. However, the number of features you have access to will depend on the plan that you pick.
Again, which is best for you will depend on your business needs.
For instance, eCommerce is a feature that Wix offers. Shopify on the other hand is an eCommerce platform in and out of itself. Therefore, Shopify's features are the better option for eCommerce. Wix, once again, is the better option for those who want to focus on their blog and overall site content.
Here's a quick breakdown:
Wix has a better blogging feature
Shopify is better for drop shipping businesses
Shopify is better for selling digital products
Shopify offers more apps and features
Wix is better for landing pages
Wix is better for animating text
Wix is better for support – even the free version offers access to live chat.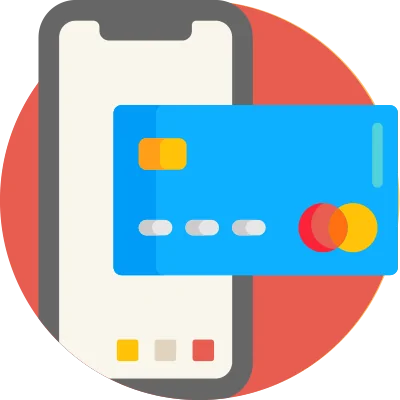 Both sites offer third-party payment gateways in addition to their own built-in payment gateway. Which payment gateways are available to you will depend on your location.
Generally speaking, Shopify takes the win when it comes to payment gateways; Shopify offers a larger variety of payment gateways and they also have the upper hand when it comes to functionality.
But—yes, there is a "but"—Wix has one competitive advantage over Shopify:
Wix does not charge a transaction fee when using a third-party payment gateway, which Shopify does.
So, while Shopify's payment gateways are better, they are also more expensive.
---
So, Which Is Better?
Wix is the best choice for smaller companies that want some eCommerce functionality. If you have only a handful of products and aren't expecting thousands of transactions a month, then Wix is likely your best bet.
Shopify, on the other hand, is most suitable for large eCommerce businesses with a large catalogue of products.
---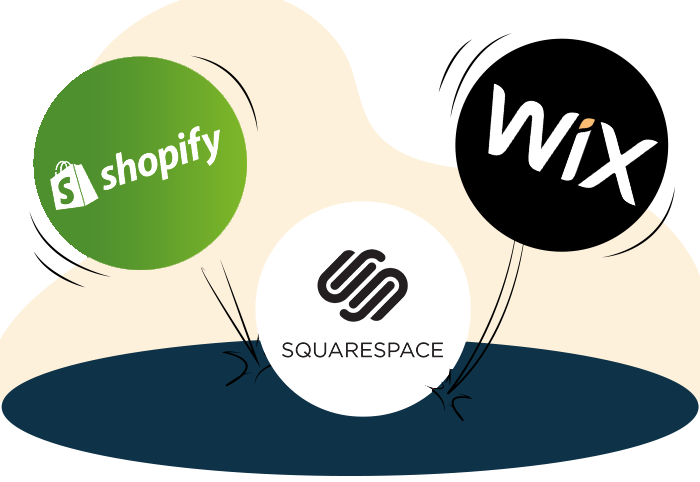 Shopify vs Wix vs Squarespace
Shopify and Wix aren't the only options available for entrepreneurs looking to set up an online business.
Another option is Squarespace, which – like Wix – is a website builder.
Like Wix, Squarespace was originally created for content-heavy websites, with the eCommerce feature added later on.
It's worth noting that Squarespace's blogging feature is stronger than the one Wix offers.
Like Shopify, Squarespace offers a limited free trial. Like Shopify, Squarespace is the more expensive option when compared to Wix.
Let's breakdown the key differences:
Squarespace offers more templates than Shopify, but fewer than Wix.
Squarespace's templates, however, are responsive like those offered by Shopify—which means you won't have to create a different template for mobile vs desktop.
Unlike with Wix and Shopify, with Squarespace it is much more difficult to integrate third-party services.
Although Squarespace has a strong eCommerce feature—similar to that offered by Wix—Shopify offers the best eCommerce solution.
Like Wix, Squarespace is a great option for those searching to create a content-heavy website and those who don't have a big catalogue of products.
Like Wix and Shopify, Squarespace also charges a payment processing fee. The percentage charge will vary by location and payment type. However, Wix doesn't charge transaction fees on any of its plans, whereas Shopify and Squarespace do.
Squarespace editor doesn't give as much control as Wix or Shopify's editors do.
When it comes to making a decision between these, it boils down to the following:
If you're interested in becoming a large eCommerce business, then Shopify is your best bet.
If you have only a handful of products in your catalogue, Wix or Squarespace will do just fine. A note on this: Squarespace is the obvious choice if you plan on selling subscription services, given that Wix doesn't support recurring payments.
If you're looking to simply build a website and a core element of it will be a blog, then Squarespace might be your best bet.
Pricing-wise, Wix remains the cheapest of the three options.
---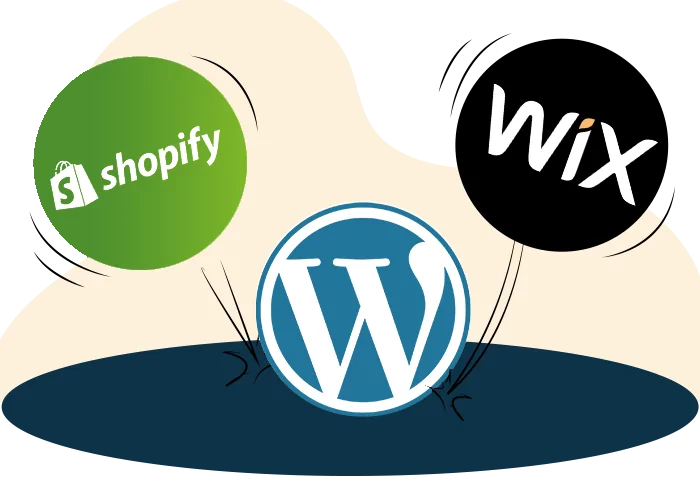 Shopify vs Wix vs WordPress
The main difference between Shopify and Wix vs WordPress is that WordPress is geared for tech-savvy people; meaning that you need to know at least some coding basics to build your site in WordPress.
While Wix and Shopify are easy to use, WordPress is highly customizable.
On the surface, Wix and Shopify might seem like a cheaper option, but this isn't necessarily true. Where Shopify and Wix are a one-stop shop solution to create and launch a website or storefront, with WordPress, things are a bit more complicated.
WordPress is an open-source content management system.
While it is free to download and use, you will need to think about the following costs when using WordPress:
Hosting
Custom domain name
Themes and templates
Although there are free themes and plugins, depending on your business needs you're likely to fare better with paid ones.
Generally speaking, WordPress is a great option for those with enough coding knowledge.
Some of WordPress' strongest features are:
It's highly customizable
It's great for eCommerce (but note that you will have to either build the eCommerce section from the ground up or use an eCommerce-specific plugin).
It's free to use.
On the downside, WordPress is:
It's not known for offering the best support; in fact, it doesn't really offer support.
It's themes and plugins don't always work well, which means that more often than not, you'll have to tweak the code in order for plugins to work smoothly.
---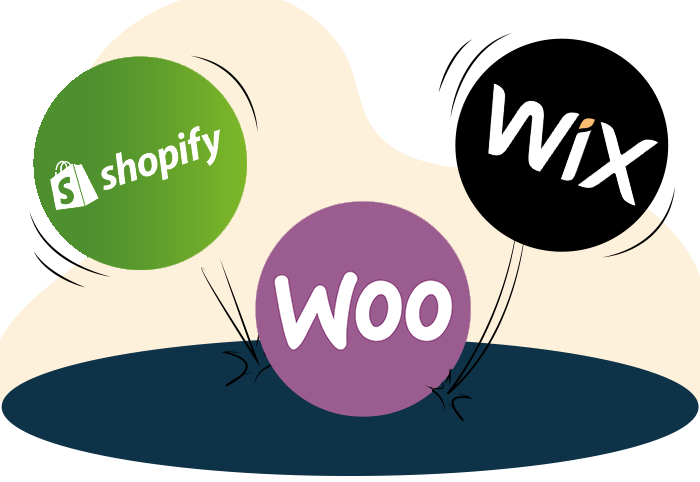 Shopify vs Wix vs WooCommerce
Unlike Shopify and Wix—which are website and storefront builders—WooCommerce is a WordPress plugin.
WooCommerce is the most popular eCommerce plugin for WordPress.
Although the plugin itself is free, WooCommerce sells extensions that add specific features and functionality to the plugin.
Prices for these extensions range from $0 to $299.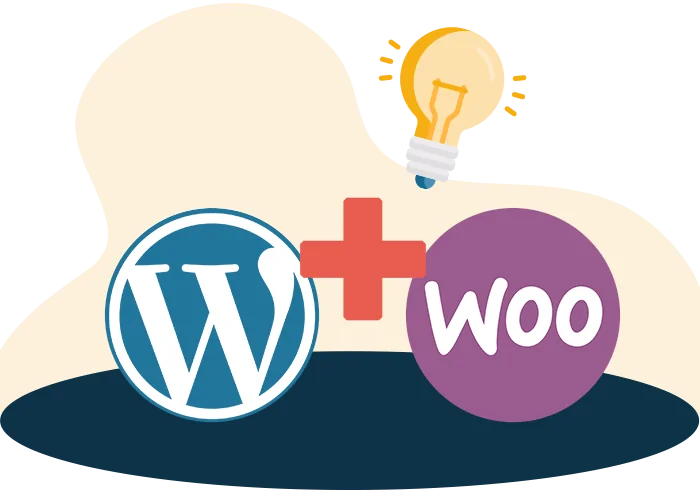 WooCommerce is a great option for businesses that already have a WordPress site.
If you don't already have a WordPress site, then Wix or Shopify might be the best option for you.
---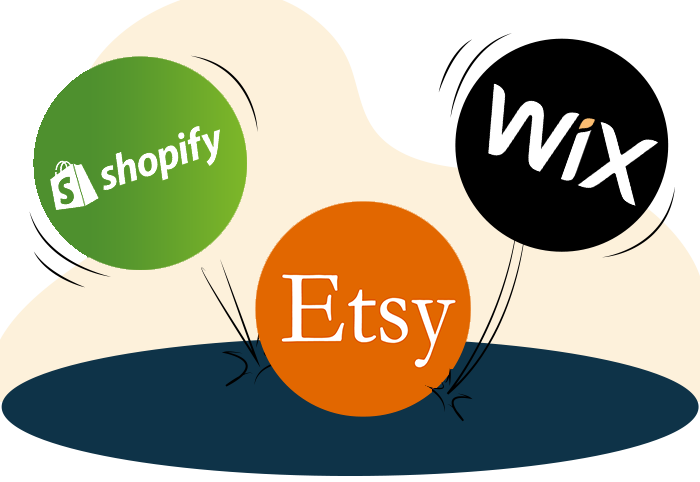 Shopify vs Wix vs Etsy
The main difference between Shopify and Wix vs Etsy is that the former two are website and storefront builders, while the latter is a marketplace.
With Etsy, rather than creating your own store, you simply create an account and start selling your products alongside other sellers.
This means that Etsy is not customizable.
The main downside of Etsy is that you can't sell everything on it.
In fact, there are plenty of product restrictions on Etsy.
The platform has strict rules about what can and cannot be sold through its marketplace.
But generally speaking, you can only sell handcrafted goods, crafts, and vintage items on the site.
Etsy might be the right choice for you if you're hoping to sell a few homemade products every now and then.
If you're hoping to set up a larger online business, then Shopify or Wix are the better options.
---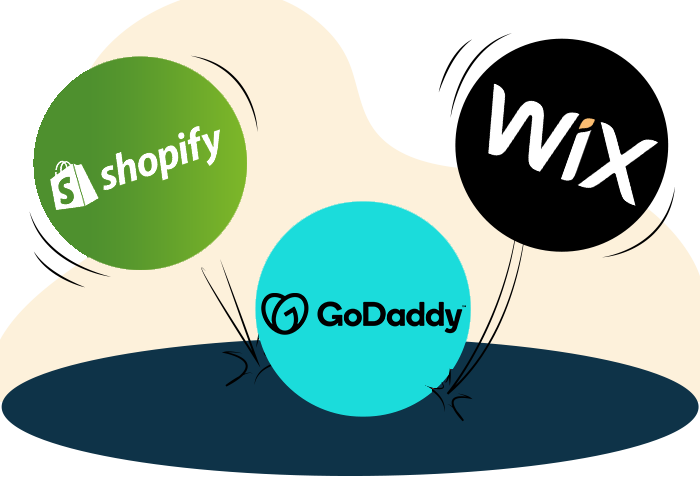 Shopify vs Wix vs GoDaddy
GoDaddy is a domain registrar and web hosting company.
However, GoDaddy offers an online store application through its Website Builder product. GoDaddy's online store allows businesses to create their own store in their website, but it also makes it easy for sellers to sell their products on other platforms (Facebook, Instagram, Amazon, eBay, etc.).
When it comes to eCommerce, Shopify and Wix are the better options as they offer more eCommerce functionality.
---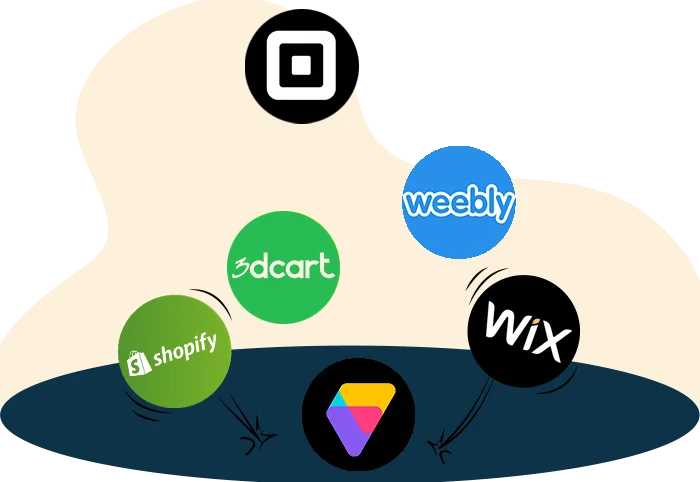 Shopify vs Wix vs Other Options
There are plenty of options when it comes to picking out a software to set up your online business' website and storefront.
Some additional Shopify competitors you might want to check out include:
Volusion
3d Cart
Weebly
Big Commerce
Square Online
---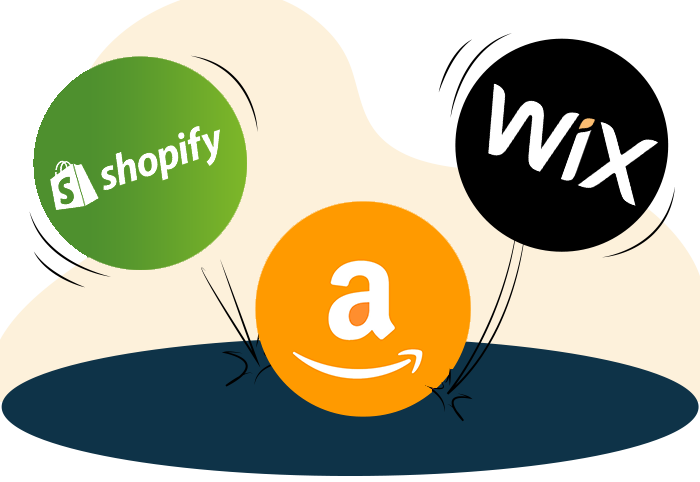 Shopify vs Amazon
As with Etsy, the main difference between Shopify and Amazon is that the former is a storefront and website builder while the latter is a marketplace. Unlike Etsy, there are not as many product restrictions on Amazon.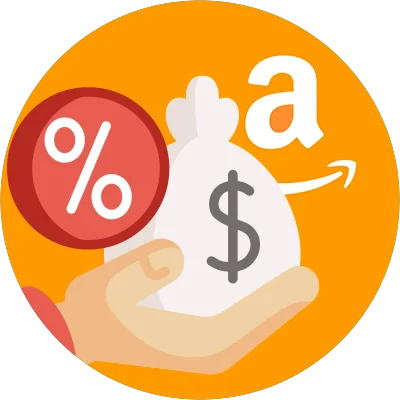 Amazon will take a percentage out of every single sale you make.
While Amazon offers online sellers access to a large customer base, there's a price to pay for it.
---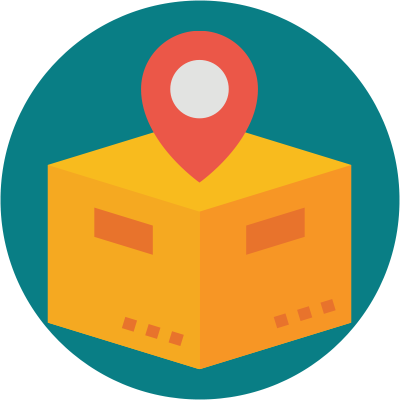 Choosing a Fulfillment Option for Your Virtual Office
One key element of any successful eCommerce business is their fulfillment option. Depending on the platform you choose and the types of products you sell, you need to carefully evaluate your fulfillment options.
When we talk about fulfillment, we're talking about storage, packaging, and shipping of products.
There are two main ways to go about fulfilling orders:
Take care of fulfillment yourself (AKA self-fulfillment), which requires you have access to a warehouse and shipping center.
Outsource the process
Self-fulfillment is a good option for companies wanting full control over their fulfillment process.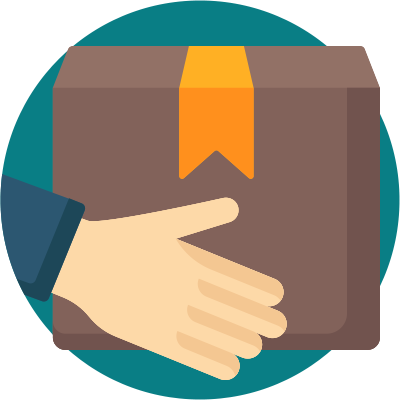 This is the cheaper option of the two, and it can help improve your branding and customer service.
The downside is that self-fulfillment requires a lot of time and human resource, and even though it may be cheaper, it requires that companies think about big expenses like warehouse, equipment, and software.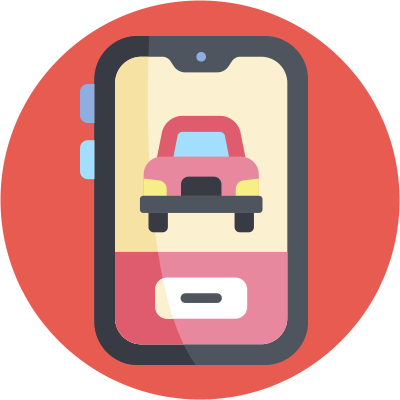 Third-party fulfillment companies take care of everything, from storage to shipping. These companies also tend to provide inventory management, software that integrates with your storefront, and return management.
The main advantage of third-party fulfillment is that it frees up valuable time for you and your team to focus on marketing and growing your online business. The main downsides include less control and potential lower profit margins.
One main reason why online business prefer third-party fulfillment is to guarantee privacy and security.
However, there is a third option that online business owners should explore to help with their fulfillment needs:
Virtual offices.
Virtual offices not only help protect your privacy and security; they can also help new businesses portray an image of professionalism.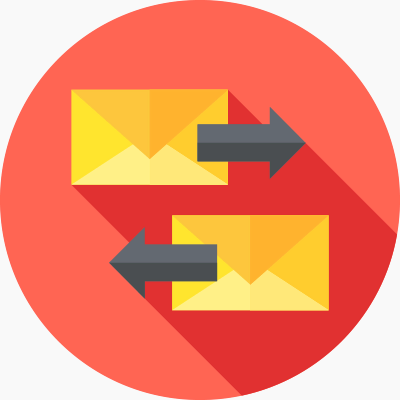 Virtual offices provide access to business addresses that business owners can use to send and receive packages, register an
LLC, and to list in the company's contact information page.
---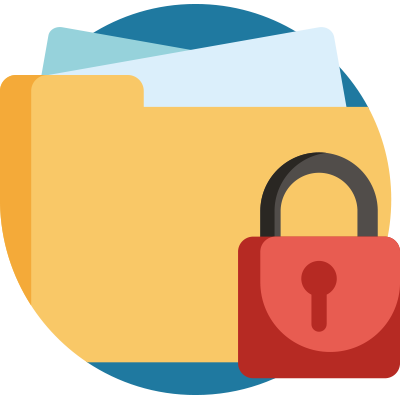 Simply stated, virtual addresses protect personal information by providing an alternative address so business owners don't have to list their home address for the world to see.
---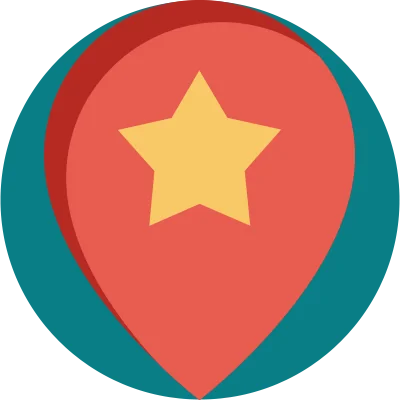 They improve brand image by providing companies with a renowned business address, which can improve customer trust and loyalty.
---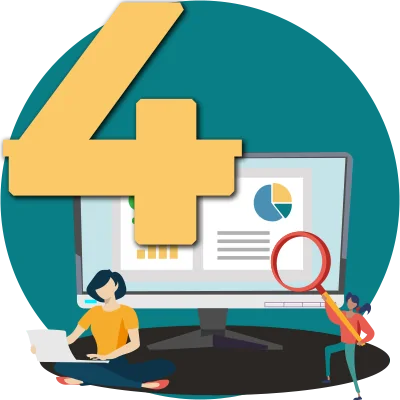 4 Essential Tools to Outperform Your Competition
You need more than a website and storefront for your business to be successful.
If you're starting an online company, you may want to consider investing in the following resources: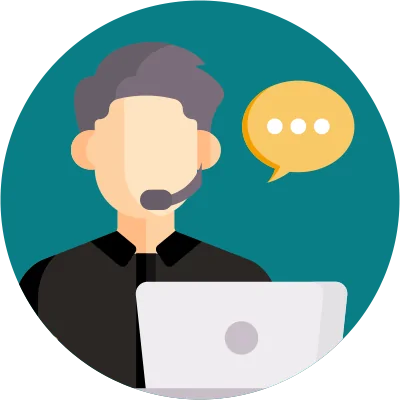 A virtual receptionist can help you with lead capturing, customer acquisition, and customer service.
---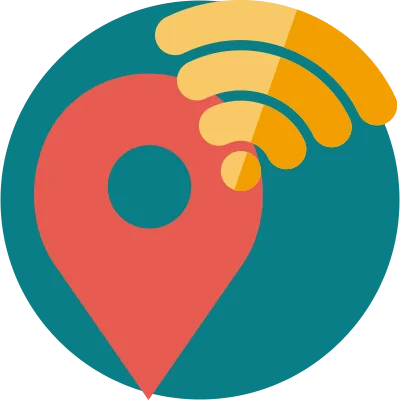 A virtual address is a physical location that receives mail for you and can serve as an official business address to register your business LLC. It allows you to have a physical presence in any city without the bloated costs of office space rentals.
---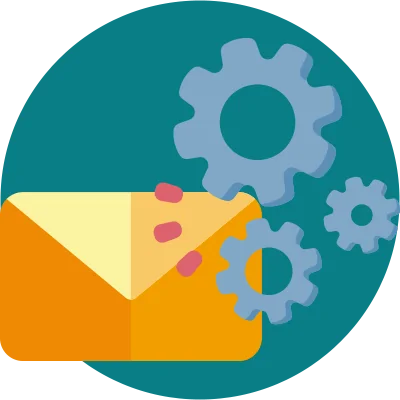 Automated email is a powerful tool for your customer journey strategy. By having an automated email strategy, you can ensure a point of contact with potential and existing customers throughout the sales process.
---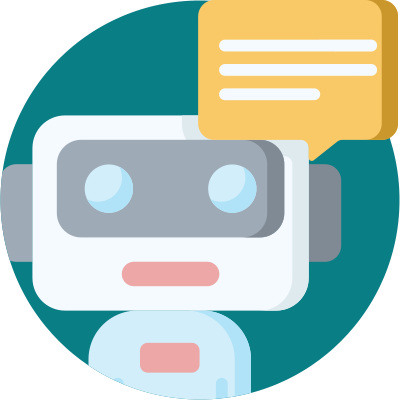 The modern consumer picks companies to do business with based on customer service. The better your customer service, the more likely a person is to do business with you (or purchase from you).
Chatbots are a reliable resource that can help improve your customer experience. Chatbots in your website and storefront can help customers find what they're looking for without the hassle of speaking to an agent.
---
Final Thoughts
In the Shopify vs Wix debate, it all boils down to your specific business needs.
Both platforms are great options for starting or growing an online business.
When making the decision, consider taking advantage of Wix's free version and Shopify's free 2-week trial.
---
---