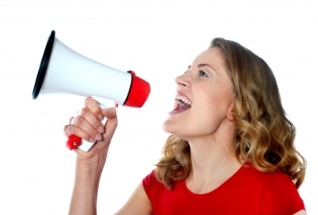 What's one of the most obvious requirements when setting up a business?
Being contactable.
Putting your contact details out there, and making yourself readily available for incoming communication, is such an obvious requirement that it's almost an afterthought. But imperative it is, and that's where we can help.
Check out our free smart guide – How to Run a Virtual Company – and you'll find a whole chapter dedicated to the business of setting up contact details. From hiring a business mailing address to having a real receptionist answer your calls, there are plenty of ways to improve the way you handle incoming communication, whilst ramping up your business image at the same time.
Here's how it works, in a nutshell:
Business Address
You might find yourself working from anywhere, but you'll still need a permanent, physical address for your company records.
Why? For one, it's 'expected'. New clients often like to see where you are, and a permanent address often instills confidence. You'll also need one for postal correspondence, such as receiving checks or signed contracts. Plus, some lenders require an actual business address to process loan applications.
Of course you could use your home address. But do you really want to receive important mail at home? Or advertise your home address to the world? Or risk potential clients showing up on your doorstep?
Using a virtual office address is one way to get round it. Alliance Virtual Offices lists over 600 physical location addresses that include prestigious spots from San Diego to New York City, along with international locations in dozens of countries. It's affordable too – some locations start from as little as $50 per month. Check out all our virtual office space.
Business Phone Number
If you don't want to use your personal cell or home phone for business, you can acquire a dedicated business or toll-free number for a low monthly fee.
You can also add slick business solutions such as a call handling service, with the help of trained receptionists, or set up specific rules such as forwarding unanswered calls to your cell phone. Check out Alliance Virtual's call and Live Receptionist options here.
Business Meeting Venue
There will come a time when you'll need to meet people relevant to your business – which might be clients, suppliers, investors or new staff. You could meet at their offices, or for informal meetings a coffee shop sometimes works. For important or private meetings however, you'll need to set the tone and make the right first impressions.
That's where meeting room hire comes in. It allows you to rent a professional, private space with all the amenities of an established company. Check out Alliance Virtual's list of meeting rooms, which are located in hundreds of locations all over the world.
That's just a handful of ways to improve your chances of new business success through the power of effective communication.
To dig deeper into some of the most important requirements when setting up a new business, be sure to check out Alliance Virtual's free smart guide, here: How to Run a Virtual Company
Over and out…