---
---
Q: Why does a business need a physical address?
A: Having a physical address lends your business credibility by giving you a physical headquarters for your business. A physical address also means you have a place to work should you decide to leave the home office. That's why finding a virtual office plan with a physical address is so important.
---
Small businesses are thriving.
More small businesses are launching than ever before. Thanks to the power of the online marketplace, entrepreneurs are primed to launch at the drop of a hat.
This development has been fantastic for both business owners and for the general public.
Business owners can chase their dreams and put their ideas into action without hesitation. Meanwhile, consumers benefit from the innovative and targeted products coming to fruition.
But that hasn't completely diminished the importance of having an office of some sort.  
While many business owners think they can run their online business without any consideration for their business's address, doing so is a misstep.
In the dizzying newness of launching a business, it's easy to overlook the importance of your business's physical address.
Doing so, however, keeps you from making the most of your work and leaves your business's potential unfulfilled.
---
---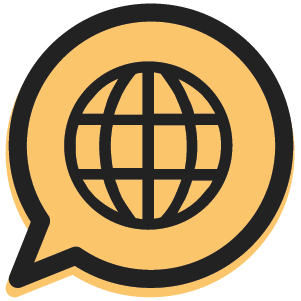 The Rise of Remote Work
The revolution in remote work started long ago.
With the advent of the internet, physical addresses and workspaces began to emphasize the computer. People still showed up to work, but for many professionals, the office was simply a convenient place to sit at their desk top.
As time passed, the rise of online shopping and e-commerce combined with the endless apps developed for businesses made working from anywhere as easy as working from the office.
Then the pandemic hit. Everyone was forced to stay home, meaning if you had a job, you switched to remote work.
Now, years later, the majority of Americans are still choosing to work from home.
In fact, Slack CEO Stewart Butterfield says he doubts employees will ever fully return to the office. After experiencing the utility and freedom of remote work, they're simply unwilling to take a step backward.
It's clear that remote work is more than just viable; it's preferred. And employees aren't the only ones who think so.
---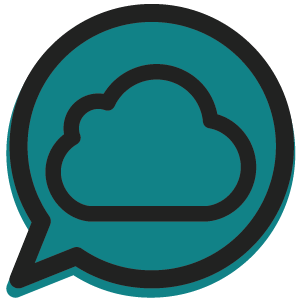 Transitioning to Remote Small Business
Numerous small business owners are transitioning to online operations.
Rather than continue to operate in expensive traditional offices or storefronts, they've realized they can switch to an online-first model without sacrificing profits or efficiency.
In fact, focusing more on e-commerce and online sales can help a business grow. Local small businesses have a limited market compared to those that sell online.
Online businesses can sell to people in their area just as easily as physical storefronts can, but they can also reach markets across the country, all while saving money on rent and time on commutes.
It's no wonder that small businesses are making the leap in droves.
But switching your business from in-person to virtual requires a few important structural changes.
Among the most important, you need to register your business with a new address. For many small business owners, this is where the confusion starts
---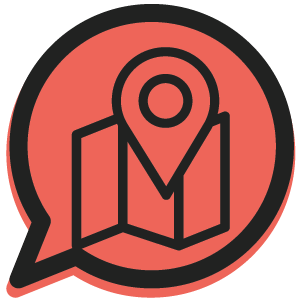 What is a Physical Address?
When we aren't talking about business, physical address of a person is usually their home. The concept gets a bit more nuanced when we look at businesses.
For a business, a physical address is an address that is actually tied to an operational workspace. Physical addresses can be entered and used.
When analyzing a physical address vs mailing address, the nuance in this idea starts to come into focus.
A mailing address is simply an address that can receive letters and packages. Typically, this is a PO box.
PO boxes are essentially just mailboxes within a shipping or logistics facility. They can receive your mail, but you certainly can't work in them.
How to get a physical address for your business can be confusing. There are numerous ways you can go about it, but one stands out as particularly beneficial.
The most predominant physical address example for remote businesses is the virtual office.
---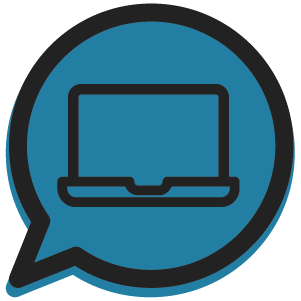 Are Virtual Offices Physical Addresses?
Not all virtual offices are physical addresses though.
The term virtual office is often thrown around carelessly. As a result, there are many different kinds of virtual offices, some sharing hardly anything in common.
Many virtual offices are simply virtual meeting and workspaces. These "offices" are actually just cloud or app-based platforms on which employees or business owners to collaborate. There is no real-world address at all.
Then there are virtual offices that provide a PO box. These virtual offices also tend to be primarily software-based, but they provide an address for you to receive mail. This is not a physical address.
Finally, there are true virtual offices. True virtual offices offer business owners access to a legitimate office.
When you purchase a virtual office plan with these types of providers, you gain access to a functioning physical address wherein you can work and have your mail delivered.
There are a number of reasons why these types of virtual offices are beneficial to small business owners.
---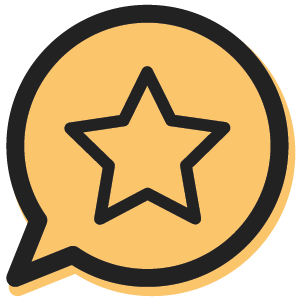 Benefits of Having a Physical Address: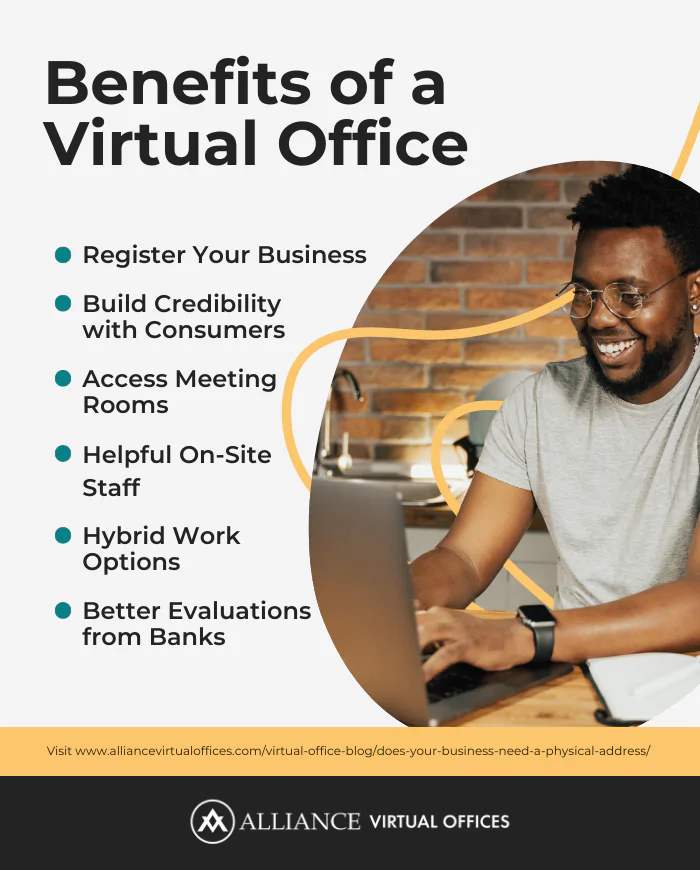 Register Your Business
Probably the biggest and most apparent benefit of having a physical address is that you can use it to register your small business with the government.
As with traditional businesses, online or hybrid businesses are required to register with the state in which they are based.
In almost all instances, registering requires you to provide the state government with a physical address. PO boxes frequently won't work for this purpose.
This leaves you with no option other than to register using your home address. Doing this, however, means your address will be public domain.
Your personal and professional life lose their separation and your privacy is eroded.
When you purchase a virtual office plan with a physical address included, you gain access to a legitimate place of business you can use to register your business.
States will allow you to use your virtual office for business registration so long as it is connected to a physical address.
Build Credibility with Consumers
Since your business address is public information, potential customers can easily find your business online.
When you have nothing more than a PO box, they can get the impression that your business is small, under-equipped, or brand new.
That first impression can dissuade consumers from purchasing from you.
Consumers like buying from brands they feel are credible, and if your business doesn't appear well-established, it might cost you.
When you have your business registered with a physical address, consumers that search for your business will see a prestigious, well-kept office building.
This sets a precedent of professionalism and legitimacy that will help you build trust with consumers and, ultimately, make more sales.
Access Meeting Rooms
While remote operations are only going to continue growing in popularity, some things just require in-person interactions.
Even as the world embraces remote work, some things need to get done face-to-face. When these situations occur, it's helpful to have a convenient meeting place on standby.
When your virtual office doesn't include a physical address, you're forced to scramble in an attempt to find a place to meet. Your PO box certainly won't do the trick, and your home is often a bit too intimate and personal.
When you have a virtual office with a physical location, you can use the meeting rooms within the building. This means you always have a presentable, private place to meet that's easy and convenient to reserve.
Helpful On-Site Staff
Transitioning to remote work can be confusing for even the most tech-savvy of business owners.
When issues arise, it's helpful to have someone that can help immediately.
When you register your business with a virtual office that has a physical address, the office staff can help you sort out any issues you may be experiencing.
This keeps you from wasting time and energy trying to get over obstacles that might be blocking your workflow.
Having a physical office means having access to on-site staff. No frustrating back-and-forth emails, no longer holds on customer service lines, just professional help in real-time.
Hybrid Work Options
Remote work is fantastic in many ways. It lets you cut down on your commuting, work flexible hours, and generally maintain a better work-life balance.
But sometimes working from home or your favorite coffee shop gets old. Sometimes you need a quiet, dedicated workspace to focus.
A virtual office with a physical location provides just that. Because the virtual office is a legitimate office, you always have a place to escape when you want a bit of peace and quiet in a professional setting.
This empowers you with even more freedom and flexibility. You can work from the office when it suits you and from wherever else when it doesn't.
Each office also has a variety of important business amenities like printers and basic office supplies, saving you even more time and money.
Better Evaluations from Banks
One of the most important parts of setting up a business is having the right bank account. A business bank account ensures your personal and professional finances stay separate, protecting you in the case of legal action against your business.
Banks can also offer you helpful (and sometimes critically important) business loans. These loans give you the capital you need to grow or to get through hard times and back to profit.
But banks are careful with who they work with. When you apply for an account or a loan, they'll look into your business thoroughly before making a decision.
Having a physical address for your business can subtly tilt the scales in your favor.
By giving your business a strong outward appearance, you can show the banks that you are legitimate and highly professional.
In turn, banks may be more likely to let you open an account or offer better interest rates on business loans.
---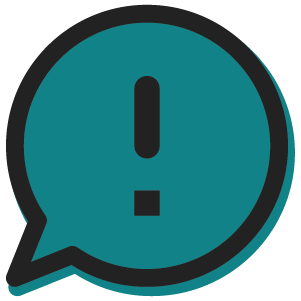 An Important Physical Address Consideration
While having a physical address is certainly an important criterion when evaluating virtual office providers, there's another thing you should keep in mind.
Even among virtual office providers that have physical addresses, the location of those addresses can vary wildly.
Some virtual office providers have virtual offices in all 50 states. This means that you can find a virtual office that is close and convenient enough for you to actually use.
Having a wide range of office locations also means you have flexibility in registering.
Your business will have to register with the state government. This means you'll have to have an address in the state you want to register with.
Since each state has different tax laws, you may want to register in a state outside of where you reside. Having a wide range of offices to choose from lets you do this.
---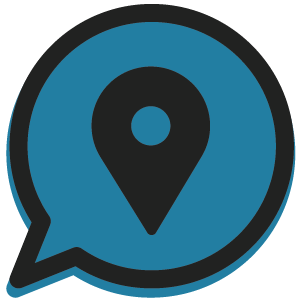 Do All Virtual Offices Include a Physical Address?
You know you want a virtual office with a physical address, but you're unsure which virtual offices include them in their plans. The modern entrepreneur needs to research carefully, as not all virtual office services are created equally. Looking at companies across the entire industry, it's apparent that you definitely get what you pay for.
If a cheap virtual office is what you want, you can definitely find that fast.
A word of caution, understand the limitations of the plan you're choosing. Put your business first and invest in the right solution now. Save yourself the hassle of switching later.
When you shop virtual office providers be sure you're getting the right service and functionality to match the needs of your growing business.
This list explores some of the top providers on the market.
Opus
Opus offers the ability to rent a physical address with little else. Unfortunately, their plans don't include access to meeting rooms and office spaces.
If you're a serious entrepreneur on the go, but you still need to meet your clients in a professional environment – you've outgrown your home office, and the coffee shop isn't cutting it – then Opus is not the solution for your business.
Opus' virtual office plans cost $99 a month. This is a good introductory starter solution for the fledgling solopreneur who's just starting out and still trying to get established in their industry. However, you can find more feature-rich solutions at a better price point than this.
Let's keep researching.
IPostal1
IPostal1 is among the cheaper options for virtual offices. Plans start at $39 per month.
IPostal1's plans primarily offer PO box addresses. The few options that offer more than just PO boxes are not housed in legitimate office buildings but in coworking spaces.
Why does this matter?
If you're looking for the security and continuity of a traditional office but with the flexibility required by the modern entrepreneur then you will be left wanting.
PO Boxes and shared Coworking spaces are not viable options for use as a corporate address when registering an LLC or any other legal business entity; and you'll have a steep uphill battle when trying to open or switch your corporate bank account to one of these addresses.
If you're looking to protect your home address, but you want to present a professional brand image to your customers, this doesn't quite hit the mark. When your customers search your company name, you don't want them finding your house, an address in a mail store, or a well-known coworking center.
If you want the prestige and credibility of a professional business center to call your corporate headquarters, then you'll have to skip down to Alliance Virtual Offices.
Sococo
At $13.49 per month, Sococo may look like an exceptional deal in the virtual office space, but there's a reason for that low price. It's not. At least, it's not what you might think it is.
Sococo doesn't even provide a PO box. Rather, Sococo is an answering service, providing call support to mimic an office.
It is a virtual office in that everything it provides is virtual, or digital. It is the software-based solution for collaborating with employees in a decentralized team reducing the classic corporate office to a video-game-like experience.
This means you won't be able to work in your virtual office, meet with clients, or much less register your business.
Not quite matching your needs? Read on.
ServCorp
ServCorp starts at $100 per month for its virtual office plans, making it the most expensive option on this list.
However, ServCorp does provide a physical address, and you can book physical workspaces.
That said, ServCorp's options are limited.
They provide offices in only 9 of the 50 states, meaning you have little choice in where your office is and in which state you register.
The service costs a lot and offers little flexibility.
Northwest Registered Agent
Northwest Registered Agent's plans are cheaper than ServCorp's at only $49 a month.
Like ServCorp, they also offer physical addresses with their virtual office plans.
However, their selection is even more limited than ServCorp's, as Northwest Registered Agent has offices in only 7 states.
This means you have few choices when it comes to choosing a state for registration. It also means that if you don't live in one of those 7 states, you probably won't be able to use the office for work.
Which company provides flexibility, ample options, and the services your business requires?
That brings us to…
Alliance Virtual Offices
Alliance Virtual Offices' virtual office plans start at just $50 per month. These plans offer the best return on investment on the market.
Every virtual office plan comes with a physical address you can use to register and market your business securely, while offering consistency regardless of if you work from home, your truck, or on the road as a traveling entrepreneur.
What's more?
Alliance Virtual Offices has locations in all 50 states, covering every major market to put your business in front of the customers you need.
Each office is maintained by a friendly and professional on-site staff. This makes it easy for you to get help when you need it. And provides a welcoming experience for your clients when they need to meet you in person.
Every Alliance virtual office provides access to clean, private meeting rooms and on-demand flexible private offices that you can book for group strategy sessions, investor meetings, presentations, solo focus work, and more.
If you've outgrown your home office, or just need more flexibility and options, consider getting access to a network of highly polished business centers located across the globe.
Alliance Virtual Offices is your next logical step.
The modern entrepreneur needs a virtual office that offers maximum value and maximum flexibility. Alliance Virtual Offices is the perfect choice for your business.
---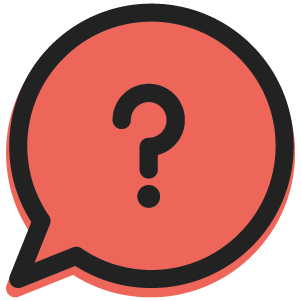 So, Does Your Business Need a Physical Address?
Even when operating remotely, a physical address brings your business to the next level. A physical address is instant security shielding your privacy and protecting your home address. A physical address through Alliance Virtual Offices establishes a presence and a foundation from which your business can grow and thrive. It is the key to a worldwide network that lets you meet clients face-to-face, and get work done wherever you need to be.
Physical addresses make business registration simple, are tools to build and maintain your business' brand image, and give you a peaceful place to work when you need to get things done.
---
Further Reading
---
When considering a virtual office, it's important to find a plan that provides a legitimate physical address. Make sure the company has virtual offices in a variety of locations so you can choose the corporate office that best suits your business needs and establishes a presence in the state and city with the most advantages for your industry to let your business thrive.
Alliance Virtual Offices offers virtual offices in all 50 states, each with a physical address. Register with the secretary of state, host meetings, and work in-office, all at an affordable monthly rate. Search for your city here!