---
---
Q: What is the best possible small business image?
A: The best possible small business image is one that represents your overall branding strategy. Depending on your budget, either free or paid images can be effective. It's also important to consider image licensing requirements to avoid potential legal issues in the future.
---
The most recent statistics are quite clear:
Images reign supreme on the internet.
Posts that include images produce 650% more engagement than posts that purely feature text.
80% of college-educated adults spend more time "skimming" through posts rather than reading them in-depth.
It takes just 50 milliseconds to form a first impression.
More than 84% of all communication became purely visual in 2018.
So what does this all mean?
Well, for starters – if you're actually reading this and you haven't skimmed past it yet, you're part of the small minority that actually looks at the words rather than the flashy images designed to grab your attention.
But on a much deeper level, this means that a single small business image can have a tremendous effect on the success of your company.
Now that you know how vital a humble small business image can be, the next question is relatively straightforward. How can you choose the best small business image for your overall marketing strategy?
The answer is somewhat complex because it depends on your unique circumstances. These factors include your budget, the scope of your overall marketing campaign, and the general tone or theme you're aiming for.
But worry not, because, in this post, we will explore all of the various ins and outs of finding small business images that can help you set yourself apart from the crowd, accelerate growth, and attract plenty of customers.
---
---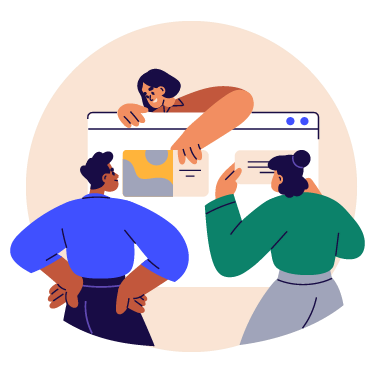 Why Might You Need a Small Business Image?
A single small business image can make or break your company.
Images set the tone – and more importantly, they set you apart.
Remember, the average netizen sees hundreds of images per day. They've grown accustomed to seeing high-quality images that evoke strong emotions. You're competing against companies that know how to use images to their advantage.
If you want to beat the competition, you have to learn how to play this game. And you have to learn how to win.
Choosing a compelling small business image is one of the easiest ways to reach your target audience. To experience success with a small business image, you don't need to be a skilled writer or a technological expert.
All you need to do is pick an image that speaks to your target audience.
If you can pull this off, you'll attract exactly the right kind of customers – the people who actually want to buy your product.
In addition, you also have to realize that a bad small business image can be incredibly detrimental. In fact, a poor image probably stands out more than a good one. As soon as customers see this terrible image, they'll assume that you have no idea what you're doing.
This is a considerable risk if you choose undeniable stock images. At the end of the day, this simply sends the wrong message and communicates a sense of laziness or untrustworthiness.
And remember, the average web surfer can spot a stock image a mile away.
Here's another reason why a small business image can be much more effective than you realize:
Search engine optimization.
Yes, that's right: Google's algorithm takes into account the quality of your images when ranking your web content. Take your time and pick high-quality images, and you might find that you reach the top of Google's results page much faster.
Even better, a high-quality image can help you find customers who are using Google's "image search" feature rather than the normal, text-based search page. Post your images on Pinterest and Tumblr, and other image sites for even better results – even if those results are purely accidental!
And if you're selling products, then the importance of images skyrockets.
If you can't actually see what you're buying, you're not going to be very confident about your purchase. In fact, you're probably not going to purchase it at all.
67% of consumers think that the quality of an image is "very important" when they choose and purchase products.
If you've ever found a product online with only one or two extremely pixelated images, you probably know exactly what we're talking about.
In fact, most customers think that image quality is even more important than the image description – or even the reviews. In other words, they don't really care what the product does. They only care about what it looks like.
So don't make the same mistake, and make sure your images paint your products in the best possible light.
And even if you're a service-based business, images are still important as you communicate your brand and establish trust among your customers.
---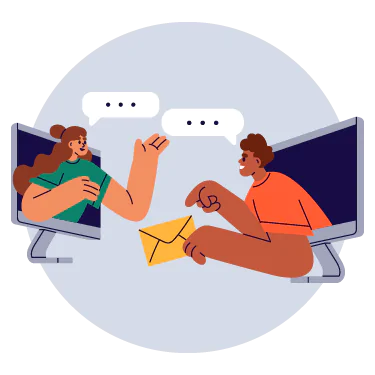 How Can You Find High-Quality Small Business Images?
Finding that perfect small business image might be easier than you think. At the end of the day, you have a few options:
Paid Stock Image Sites
Free Stock Image Sites
Professional Photography Services
Take Your Own Photos
Starting from the top, a paid stock image site gives you access to extremely high-quality images that can really make your business shine. Membership fees aren't too high, and the payoff might be well worth it.
In addition, you can avoid entanglement in copyright issues when you use a reputable, paid stock image site. This is because all of the images listed on these sites are fully licensed and totally legal – as long as you use the proper methods for crediting and sourcing.
Keep in mind that paid stock image sites operate on a subscription basis, which means that you will need to keep paying for access each month or year. But here's the thing:
Most paid stock sites offer a free trial period of a few weeks or even a whole month. This means that you can take advantage of that trial period, get all the images you need for your website or ad campaign, and then cancel your subscription before you ever pay a dime.
Of course, you could also simply opt for a free stock image website. These are cost-effective, easy, and can provide surprisingly high-quality results.
You might have to do a little research to find the best free stock image sites (we'll get into that in just a second), but there's really no shame in using this option if you're on a tight budget.
But if money is no object, then you're going to want to choose a professional photography service. At the end of the day, this option provides the best possible results. More importantly, you're putting unique content on the internet that no one else has.
This helps you stand out from the crowd in ways that a stock image can never hope to achieve.
In addition, a professional photography service gives you total control over your small business branding strategy.
If you have a very clear picture in your mind about what you want your overall small business marketing campaign to look like, you can strive for perfection with a professional photographer at your side.
The obvious downside is that a professional photographer is not going to be cheap. In fact, some small businesses might discover that this type of service is beyond their grasp. While it's worth the money, it might simply be impossible for some new entrepreneurs.
Professional photography is especially expensive if you have numerous products that all require their own individual photos.
The irony is that you really don't have any other option if you're selling unique products on the internet. If no one else is selling your product, you're not going to find any stock images of those products.
This means that you're going to have to hire a professional.
Of course, there's another option that we haven't touched on just yet:
Just take the photos yourself. If you're already pretty handy with a camera and you have some decent equipment, you might feel like you can handle this process on your own.
However, this can be a little hit or miss. Sometimes, you end up with worse images than stock photos.
Now let's go into each individual section in more depth and figure out the best way to find that perfect small business image for your unique business.
What are the best-paid stock image sites for your small business?
Here are some reputable options:
| | |
| --- | --- |
| Deposit Photos | Canva Pro |
| Stock Unlimited | Dreamstime |
| Envato Elements | Adobe Stock |
| Shutterstock | Getty Images |
The last three names on the list will probably seem familiar, as these companies have been around for ages. Adobe is a particularly popular option, but others are quickly gathering steam and fighting for their share of the market.
While Adobe certainly has a well-deserved reputation for high-quality images, this platform is not exactly cheap, as even the cheapest subscription plan costs $30 per month.
If you're okay with checking out some of the lesser-known names on the list, subscription fees range from about $10 per month to $30 per month, and various plans are available for each company.
Your best bet is to check each site out, browse their images, and perhaps sign up for a free trial to test it out before committing to a paid subscription.
Canva Pro is pretty interesting because it also offers editing tools, allowing you to personalize your stock photos to make them unique. Another benefit of Canva Pro is that it provides unlimited downloads.
As the name suggests, Stock Unlimited also offers unlimited downloads, while Dreamstime features both free and paid stock images. Envato Elements offer not only images, but also fonts, web templates, and even music!
But what if you're looking for a small business image for free?
Here are some of the most popular options today:
| | |
| --- | --- |
| Vecteezy | PicJumbo |
| Pixabay | RawPixel |
| Pexels | Reshot |
Vecteezy is known for its helpful search engine that lets you filter by color, orientation, style, and much more. If you're looking for a particularly large database with plenty of options, Pixabay might be your best bet.
Pexels has a nice bonus: As well as providing free pictures, it also provides free stock videos – such as a friendly small business image cartoon. PicJumbo has a reputation for especially beautiful images, while RawPixel claims to have the "most diverse" collection of stock images on the internet.
If you're looking for unique images that no one else has, try Reshot. This site is more of a community for amateur photographers, which means you'll find plenty of interesting images that no one else uses.
The cool thing about these sites is that even though the images are free, they all still have the proper licensing requirements. This means that you can use these images for your marketing campaigns with total confidence.
You might also want to check out various new, up-and-coming image platforms that are just beginning to take the world by storm – such as Dispo.
Another potential option is Wikimedia Commons. All of its images are free to use – as long as you credit the appropriate source and provide a link to the license.
A considerable number of images from Wikimedia Commons are in the public domain – making them a seriously safe bet.
What about taking professional photos?
If you want to hire a professional photographer, you're going to need to search locally – and that means there's really no telling who you might find. Perhaps you'll link up with someone who has plenty of experience shooting images for small businesses.
On the other hand, you might find someone who has minimal experience.
The same goes for costs. Depending on various factors such as experience and equipment quality, photographers can charge hundreds or thousands of dollars for a single shoot.
You could also rent the equipment yourself and attempt to carry out your own photoshoot without the help of a photographer, and this would reduce costs significantly.
However, you may not experience the same results.
---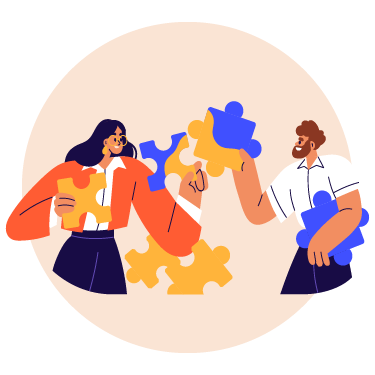 How Can You Incorporate Small Business Images into Your Marketing and Branding?
So you've downloaded a few stock images – or perhaps you've hired a professional photographer.
The only question that remains is simple:
What exactly do you do with your images?
An obvious choice is to start a few social media accounts and begin posting these images on platforms like Instagram and Snapchat.
Another solid choice is to fill your website with your new images to entice viewers and generate more leads.
You could also start including your new images in your various blog posts or perhaps in your next ad campaign through Facebook Ads.
But whatever you do, there are a few simple rules you should strive to follow at all times: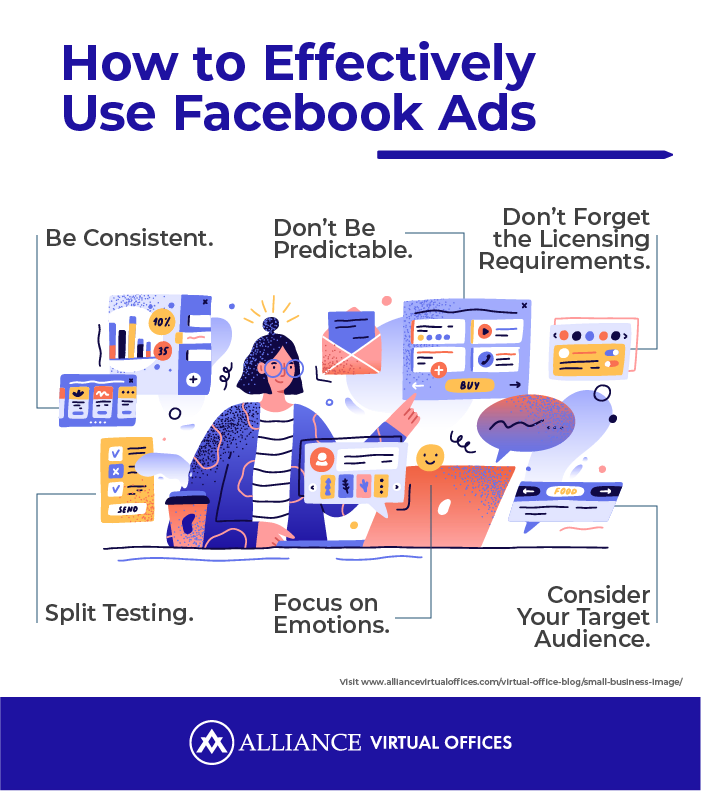 Be Consistent: The number-one rule in branding is consistency. If you've planned out a clear brand (and if you haven't, why not?), you need to stick to it. Make sure all of your images fit with your overall brand mission. Focus on the same color palette, the same general themes, and anything else that "fits." If you choose a random collection of images that are all over the place, your content will look extremely unprofessional. A consistent theme promotes a sense of "togetherness," cultivating trust among your customers.
Consider Your Target Audience: Even though a picture might seem impressive to you, it might not have the same effect on your customers. When choosing images, you really need to put yourself in the shoes of your target audience and ask yourself what they might think about the image. This is easier said than done, but it's very important. If you understand your target audience, choosing the most effective images is easy.
Don't Be Predictable: Remember, the average netizen has seen it all before. The same old stock images with the same old people are going to have a very negative effect on your overall branding strategy. Don't be afraid to shake it up slightly and be unpredictable with your small business imagery. Remember, the best images are memorable. And there's no better way to make an impression than to surprise someone.
Split Testing: Also known as "A/B testing," split testing is an absolute must if you're serious about boosting engagements and choosing images that lead to high conversion rates. Essentially, split testing means that you're running two different ads with two different images at the same time. By tracking the data associated with each ad, you can figure out which image is generating higher sales. By the way, split testing can also help you determine the highest-converting ad copy.
Focus on Emotions: The best images provoke strong emotions in people. First, identify the types of emotions that lead to sales: Fear, envy, greed, a sense of security, happiness, relief, and so on. If you're selling a product or a service that solves a particular problem, choose an image that communicates the emotions associated with that problem – or its solution.
Don't Forget the Licensing Requirements: Last but not least, you should resist the temptation to use unlicensed images at all costs. Remember, this can easily lead to a lawsuit if you're not careful, and that's the last thing you want for your small business.
And one final note:
Your images are important, but they're not everything.
There are many other tools to consider for your small business, such as those provided by Alliance Virtual Offices. From virtual addresses to mail forwarding and live receptionists, AVO gives you everything you need to strive for the highest levels of success.
---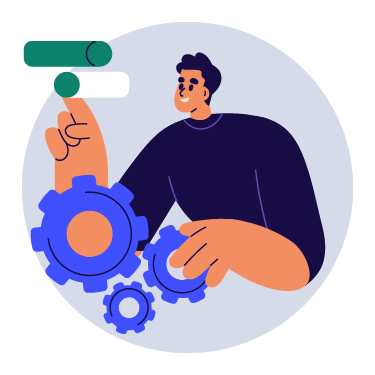 Conclusion
While it can be tempting to simply download random images off the web when building your marketing campaigns, a more considerate and thoughtful approach is much more effective in the long run when choosing your first small business image.
You know what they say:
"An image is worth a thousand words."
---
Further Reading
---
This isn't just something that fills up space on your website or your social media page. It's a clear message of intent – something that communicates your company's overall mission and philosophy.
A picture can be a thousand good words, or it can be worth a thousand bad words. The difference lies entirely in your hands.
A picture can also result in words you never wanted – namely, copyright and lawsuit.
At the end of the day, taking your time is definitely worth it as you find your first small business image. A few more minutes of care and consideration now could save you hours or days of work later on as you try to fix mistakes.
Worst case scenario? It leads to a lawsuit that consumes weeks, months or even years of your time and money.
Do the right thing. Think this process through before you start downloading random images. And while you're at it, check out Alliance Virtual Offices for plenty of tricks, tips, and services as you build your small business into a genuine success story.