50 Weird Flexible and Virtual Office Jobs You Can Do Now
---
Share this:
DENVER – You may not believe some of the jobs you can do from a virtual office these days.
FlexJobs dug deep to come out with its latest list that reveals jobs that allow flexible work options – but these are a little more unusual than most.
"Over seven years, our research team has come across some really surprising and interesting flexible jobs. We are always excited to see the growing variety of positions companies are hiring for that offer telecommuting and other flexible options," says Sara Sutton Fell, CEO of FlexJobs.
"With the advancements in workplace technology, the window of opportunity has opened up for remote and flexible schedules far beyond what is typically thought of as a work-from-home or flexible job."
Without further ado, here are 50 of the top 100 most surprising positions that offer flexible options, including 29 virtual office jobs:
1. Art Therapist, Part-Time Job
2. Youth Market Director, Full-Time Telecommute Job
3. Sonographer II, Part-Time Job
4. Healthy Eating Specialist, Part-Time Job
5. Alcohol Drug Rehab Counselor, Part-Time Job
6. Food Database Researcher, Full-Time Telecommute Job
7. Weather/Traffic Anchor, Part-Time Temporary Job
8. Au Pair Local Coordinator, Part-Time Flexible Schedule Job
9. Chief Operating Officer, Full-Time Telecommute Job
10. Nurse Practitioner, Full-Time Telecommute Job
11. Fish Biologist, Full-Time Telecommute Job
12. Doctor of Chiropractic, Part-Time Job
13. Family Engagement Facilitator, Full-Time Telecommute Job
14. Spay & Neuter Surgeon, Part-Time Job
15. Sports Analyst – Lacrosse, Telecommute Job
16. Historian, Full-Time Telecommute Job
17. Golf Area Manager – Middle East, Full-Time Telecommute Job
18. Animal Relocation Manager, Full-Time Telecommute Job
19. Chief of Staff, Full-Time Telecommute Job
20. Aquarist, Part-Time Job
21. Shopper Analyst, Part-Time Job
22. Scientist Skincare, Long-Term Temporary Job
23. Food & Farm Events Coordinator, Full-Time Telecommute Job
24. Party Host, Part-Time Job
25. Butterfly Garden Interpreter, Part-Time Job
Caution: Shameless Plug Ahead! Continue Reading Below ↓
Put your business on the map! Get a recognized commercial address with mail forwarding, meeting rooms, professional live receptionist support and more. Choose a Virtual Office Space here: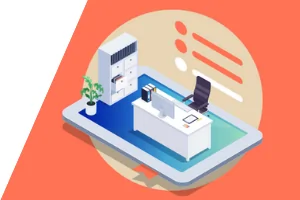 26. Children's Sleepwear Designer, Alternative Schedule Telecommute Job
27. Physical Education Teacher, Part-Time Telecommute Job
28. Psychologist, Part-Time Telecommute Job
29. Beer Buyer/Specialist, Part-Time Job
30. Wild Horse & Burro Program Director, Full-Time Telecommute Job
31. Medical Director, Full-Time Telecommute Job
32. Concert Manager, Part-Time Job
33. Campaign Manager/Evangelist, Full-Time Telecommute Job
34. Chocolateer, Full-Time/Part-Time Job
35. Listening Post Analyst, Full-Time Telecommute Job
36. Voice Editor, Freelance Job
37. Beach-Nesting Bird Survey Technician, Full-Time Telecommute Job
38. Luxury Human Resources Coordinator, Freelance Job
39. Lawyer, Part-Time Telecommute Job
40. Vice President Marketing, Full-Time Telecommute Job
41. Sleep Psychologist, Part-Time Flexible Schedule Job
42. Dean of Faculty and Academic Programs, Full-Time Telecommute Job
43. Trivia Quiz Host, Part-Time Job
44. Denim Patternmaker, Freelance Job
45. Chief Executive Officer, Full-Time Telecommute Job
46. Tastemaker Tag Sales Logistics Coordinator, Freelance Job
47. Wheat Breeder Scientist, Full-Time Telecommute Job
48. Ombudsman, Telecommute Job
49. Neurologist, Full-Time Telecommute Job
50. Chief Intelligence Officer, Full-Time Telecommute Job
In line with recent workforce trends, the majority of these jobs are remote positions. The Telework Research Network reports that 44.4 million workers in the U.S. telecommute at least one day a week.

Fell concludes, "The variety of career fields represented in this list highlights not only work-life balance opportunities for job seekers, but also lets employers know that competing fields are offering these options."



Want to Comment? talk to us on: