---
---
Q: What are the benefits of virtual offices for construction businesses and other home-based businesses like these?
A: Virtual Offices give home businesses a highly visible physical address in their target market, for a lot less than a traditional brick-and-mortar office. They help establish credibility and safeguard owners' privacy by keeping personal details private.
---
Did you know there are more than 3.3 million construction businesses in the US?
And that figure is growing.
The number of businesses in the US construction industry has grown on average 1.3% per year between 2016 – 2021.
And as construction continues to evolve and diversify, that trend looks set to continue.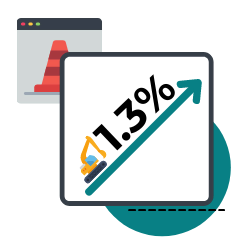 It's a competitive industry.
In a world where quality and reputation is everything, construction business owners need a way to differentiate. Hard work and dedication are fundamental, but it's not enough.
New businesses need to gain visibility, conserve capital, and grow fast.
How do you do that?
Simple. Ask someone who has been there and done it.
Even better, ask two people.
Stacey and Ricky are a husband-and-wife partnership who live in Long Island, NY, and own a construction company.
They launched in 2019 and like many construction business owners, they started their enterprise from home to keep costs low.
In less than two years, they've reached the stage where they're now successfully bidding on government construction projects.
While they both have many years of experience in the construction industry, neither had run their own business before — so this was new territory.
They learned (and are continuing to learn) important lessons along the way. Of course hindsight is an amazing thing, and there are a number of business tips they wished they'd known sooner as it would have made their lives easier further down the track.
Good news is, they shared their startup journey with us — along with some 'I wish I'd known that!' tips — in order to help other businesses who are just starting out. So if you're wondering how to start a construction company with limited resources, you've come to the right place.
Here's their story.
Names and personal details have been edited.

---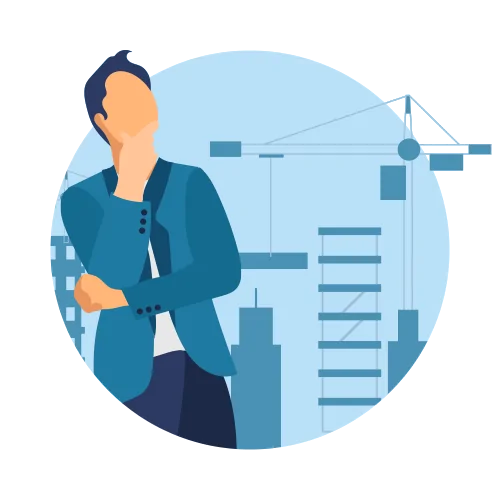 The Story of a Construction Startup
In June 2019, Stacey and Ricky, a married couple living in Long Island, NY, started their own minority construction business, specializing in concrete.
Stacey and Ricky started by working as commercial concrete contractors on local small-scale residential construction jobs to build revenue and gain new contacts; they always had ambitions for growth, and knew that their proximity to Manhattan would offer lucrative opportunities once their business was established.
This build-from-the-ground-up approach meant they could grow their business by reputation while extending their network, which would help them move toward larger residential construction and real estate developments.
---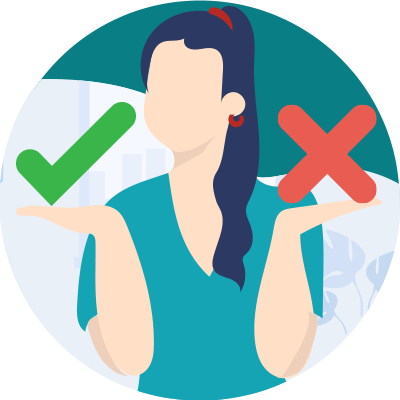 Starting a Construction Business from Home: Right or Wrong?
Stacey and Ricky are one of millions of couples who run business operations together in the U.S. and like most family businesses, they started from home to keep costs low.
This meant they used their home address and personal cell phone numbers for business setup processes like company registration and business licensing, as well as marketing and client communications.
On the surface, using their home address was easy and practical.
It meant they could save money on office space, which they didn't really need as they spent most of their time on construction sites or meeting clients at third party locations.
In this respect, their workplace operated like a mobile business. As a new construction business owner with limited resources, this helped them through the early days.
They were legally able to set up their business using their home address and they could even use it to bid for large projects. Using a home address worked just fine.
Or so they thought.
They later admitted that using their home address and cell phone numbers to register their business was a mistake.
The problem is that information has a habit of sticking around.
Most people go into business for the long-term. It's a life changing moment and one that you plan will last for, well, a lifetime.
Once you use your address and phone number on official documentation, particularly for something as major as setting up a business, that information is difficult to change.
Even now, old clients still call Stacey's and Ricky's personal numbers, because those are the numbers they first tapped into their smartphones back in 2019. Old habits (and old numbers) die hard.
Looking back now, this is one lesson they're eager to share with other startups.
They also felt that using their home address and cell phone numbers made their business look small and amateurish. It may even have hampered their growth.
---
How an Address Differentiates a Business
When they first started out, they knew they would need a more formal workplace arrangement in the future, mainly because the perception of using a home address for business didn't match their growth objectives.
They thought they would need to lease a physical office space, regardless of how much it cost.
Why? Because when the time came to bid for large projects, they knew they would be up against established companies and commercial concrete contractors with formal offices and teams of staff, so they would need to differentiate in any way possible.
When you compare a home-based construction business owner with one that has a city office, it's easy to see which one looks more established from the outside. And we all know that first impressions are everything.
That differentiating factor would be essential. After all, their sector is competitive.
There are over 53,000 concrete construction companies in the U.S., many of which are small residential construction companies — similar to Stacey and Ricky.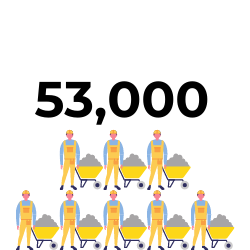 So in order to compete with bigger brands, they would need to lay certain visual foundations — like having an LLC, an office address, a business number, a website with their own domain, and specific business licenses.
All these things would come at additional cost, which would also require a line of credit.
For now however, the priority was cost saving and building credibility. That's why they started out with their home office.
---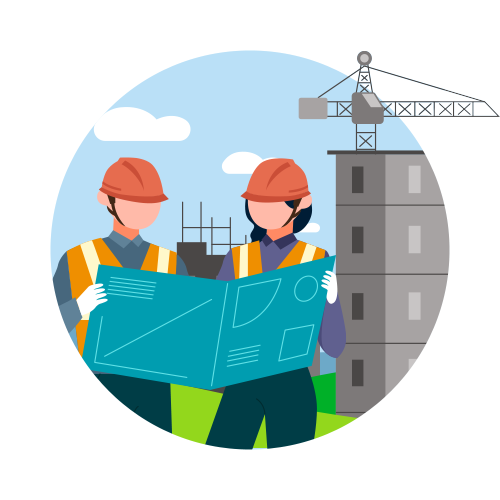 Construction Business Owner Opportunities: Decision Time
They already had a lot of contacts in the construction industry, and they built their business primarily through word of mouth.
The people who referred them to others knew they were reliable and ran a legitimate business, which provided a steady pipeline of work and kept the checks coming in, helping them to continually re-invest in their business.
As they developed their business, Stacey and Ricky were able to gain support through the MBDA — the Minority Business Development Agency.
To be classed as a minority business enterprise (MBE), the organization must be at least 51% owned, operated and controlled on a daily basis by one or more American citizens.
In this case, it's 100%. Stacey is a female entrepreneur and Ricky is a Hispanic American.
They're in good company.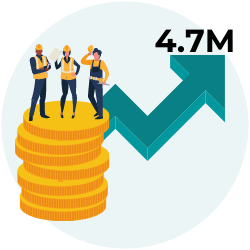 There are now in excess of 4 million minority-owned companies in the US with annual sales totaling close to $700 billion. These firms have created 4.7 million jobs over the past decade alone.
As a minority business, Stacey and Ricky were able to access financial advice and support to help their business grow.
Things were looking good.
But as every entrepreneur knows, there's no such thing as free money.
Even though their business was growing steadily, Stacey and Ricky had to tick certain boxes to get approved for credit. This would then give them the resources to invest in new equipment and licensing, ready for those bigger and more lucrative residential construction contracts.
However, they couldn't bid for those larger and more lucrative projects without the necessary equipment; which meant they needed credit.
They knew they couldn't get business credit with a reputable lender using their home address and a cell phone number.
Was it time to lease an office?
---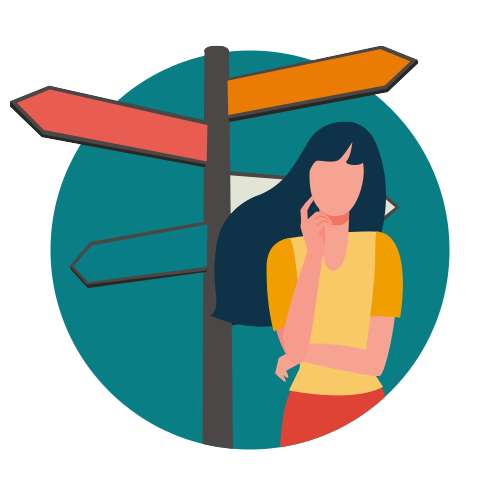 Catch-22
If they wanted business credit, leasing an office seemed like the only option.
At the same time, having an office with a commercial address would enable them to incorporate their business and become an LLC. That way, they could legally separate their personal assets, including their home, from their company.
As a side note, this is a wise move.
With an LLC, your personal property is considered completely separate from your business and is treated as such when it comes to tax, legal processes and business debt.
---
Related: Using a Virtual Business Address to Set Up Your LLC
---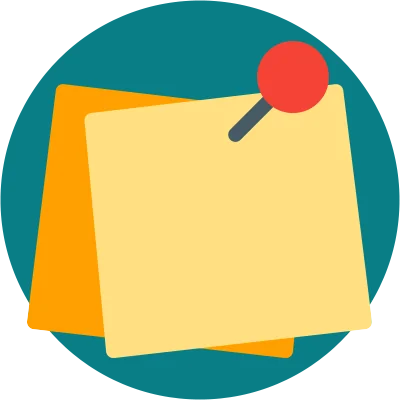 Please note, we are not lawyers, and we advise that you speak to an appropriate tax advisor or lawyer to help you best understand your options to protect your personal assets such as any savings, your home, etc., when setting up your business.
However, the problem with leasing office space is cost.
This is particularly true in NYC, where a flexible office suite usually costs in excess of $500 per month.
Even though business was going well, they were caught in a catch-22 situation.
They only needed an office for the address and to demonstrate that they run a legitimate, credible organization. After all, creditors want to know that they're going to get their money back on time and on schedule.
An office would help them get credit, but they didn't want to spend this credit on leasing an office; they wanted to use it on tools and equipment that would help their business grow — not an office they would rarely use.
So they started looking around for alternative and more cost-effective options.
A few Google searches later, they came across the concept of a virtual office.
A virtual office provides all the essentials you'd expect from a physical office — such as a business address and mail processing services.
---
Related: What is a Virtual Office and How Does it Work?
---
The big difference is, you don't pay for full-time office space.
That means it's significantly cheaper than physical office space.
For example, while a flexible office suite for 2 people in NYC costs around $500+ per month, a Virtual Office normally starts at around $50.
However, with a virtual office, you still get a recognized commercial address for things like credit applications, business licensing, and mail processing.
Perfect!
Stacey and Ricky realised a virtual office would solve a number of challenges, including one particular problem that had been bothering them since the beginning.
They didn't like the idea that every time a client looked up their business online, they found Stacey and Ricky's home address.
They once tried it themselves and saw their own home on Street View.
It's not just about perception. They felt uncomfortable publishing their home address online for all the world to see.
It seemed like a virtual office could solve their problems one by one.
---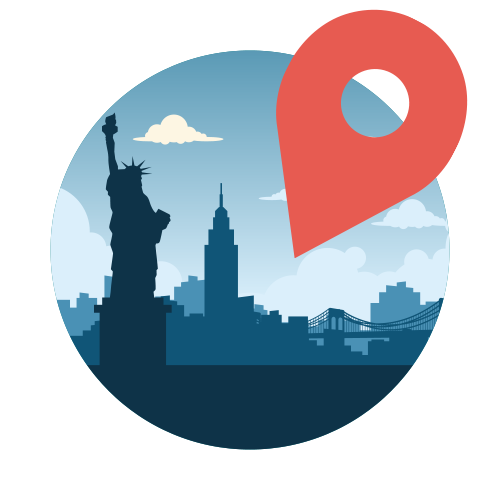 Setting Up an Address in NYC
So they narrowed their search and started looking for virtual offices in NYC.
Various options came up including independent operators and large virtual office brands and networks.
Stacey and Ricky took their time checking out their options. They wanted a virtual office location in Manhattan with a prestigious address, but since this was also a cost-saving exercise, they didn't want to pay over the odds.
They knew they needed a business address, a mail processing service, and the ability to have mail forwarded to their home address. They were spending more and more time in Manhattan working on new projects, which meant they could collect mail on the way. But they wanted to know the forwarding option was available if they needed it.
As they researched local virtual offices, they noticed a few other related services too.
In addition to a commercial address, they realised they could get a business number with a local area code. This was good news, as it solved several challenges:
They could use their 212 number to show clients that they were a local business operating in New York — their primary market.
They could use this number on credit applications and other documents, like business licensing and insurance, alongside their virtual office address.
They could also use the number on marketing documents like business cards, letterhead, email footer and website.
They could finally remove their personal cell numbers from their website and start to separate their business and private lives.
They noticed that some virtual office operators go several steps further and provide additional services, including:
A VoIP phone system, which runs over an Internet connection and provides various features like call forwarding, spam filters, caller greetings, etc.
A live receptionist service to help with call answering and basic customer service enquiries.
An appointment scheduling service provided by remote receptionists, who arrange meetings and call-backs.
Meeting room and private office rental by the hour or by the day. Some virtual office plans include meeting room access each month too.
Stacey and Ricky did a thorough cost comparison of companies offering these services.
They wanted to find a provider that could take care of as many services as possible, so they could have one point of contact to keep things simple.
They first chose a large brand with multiple Virtual Office locations in Manhattan.
They were a little disconcerted about the company's online reviews, and once they started costing up the company's virtual office locations around Manhattan, they soon found a lot of hidden charges.
They spoke to an advisor and didn't enjoy the experience; they found it too sales-focused and felt like they were constantly being pushed into premium options that they didn't need.
Eventually, they backed out, requested the company remove their details from their database, and went back to square one: Google.
That's when they found Alliance Virtual Offices.
Lessons Learned
This time, they knew what to look for… and what to avoid.
They first checked online reviews about Alliance through Trustpilot, and liked what they saw. They pulled up a list of virtual offices on the Alliance website and shortlisted their top 3.
Then they started a live chat with an advisor via the website to find out how the process works and whether the services could meet their needs.
The advisor answered their questions and offered a number of suggestions.
Stacey and Ricky discovered that through Alliance, they could get a Virtual Office in Manhattan with a Live Receptionist service, a 212 business number, and a VoIP phone system.
This would tick numerous boxes by providing them with a recognized commercial address and a business phone number that they needed to proceed with a credit application.
These details could also be used for business licenses and to set up an LLC.
Importantly, the street address and 212 area code would enable them to gain a more central NYC location ready for larger project bids; this would also look more professional than their Long Island home address.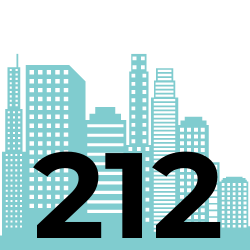 Best of all, it turned out to be significantly cheaper than an office lease.
It also meant they could legally separate their business from their personal assets, and protect their home in the event of any legal disputes.
That's a big reason why many firms choose the LLC route.
But it's important to remember that when you set up a business in this way, you will normally need to appoint a registered agent to take care of any SOP mail.
This is the recommended best practice — even if you have a virtual office mailing address — as it ensures that important pieces of mail always get through to you, wherever you are.
---
Related: What is a Registered Agent?
---
During their live chat session, Stacey and Ricky discussed at length what they needed, and having found a virtual office they liked, they went ahead with the following plan:

Don't forget the one-time setup fee.
Most virtual office companies charge between $150 – $200 to set up a new Virtual Office account, with an additional set-up fee for the Live Receptionist service.
Alliance charges a flat one-time setup fee of $200 for Virtual Offices only; there is no charge for other services.
---
Related: What's in the Alliance Setup Fee?
---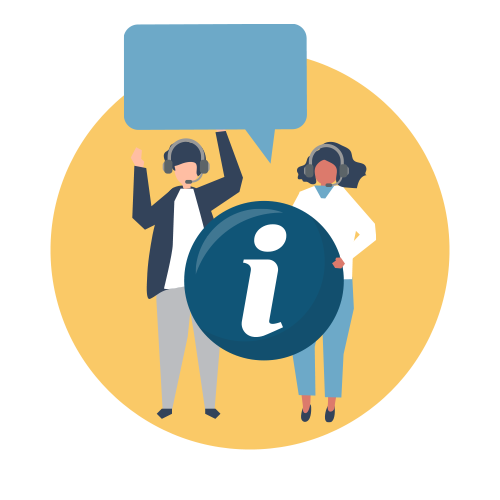 The Customer Service Element
In addition to having a business address and a 212 phone number for their credit application and LLC setup, this solution also gave them a flexible live call answering service.
This will enable them to save time and cut distractions; rather than constantly stopping and answering the phone, they now have a remote receptionist who answers calls on their behalf.
After all, dealing with telemarketers and robocalls isn't part of the construction business owner job description.
It also promotes a more professional customer experience that helps develop stronger client relationships.
What's more, their phone system enables them to set up customized greetings and menus, so callers can be put through to voicemail or rerouted to Stacey's or Ricky's cell phones.
Another important feature of their Virtual Office is access to private meeting rooms.
Stacey and Ricky could have chosen a premium plan with inclusive meeting room access. However, they didn't anticipate having many meetings with clients; therefore they didn't add this option.
But they knew that if they did need meeting space or a quiet place to work away from the home (because not all homes are equipped for productive work), they could book a private conference room at their virtual office center by the hour, anytime they needed it.
They went ahead and purchased this solution online through the Alliance Virtual Offices website.
Part of the process required an online notary session to verify their ID in line with US Postal Service anti-fraud regulations.
Alliance organized the session on their behalf and it took just a few minutes to complete the notary process online.
After that, the whole process was complete — and Stacey and Ricky became the proud new owners of a Virtual Office address in Manhattan.
---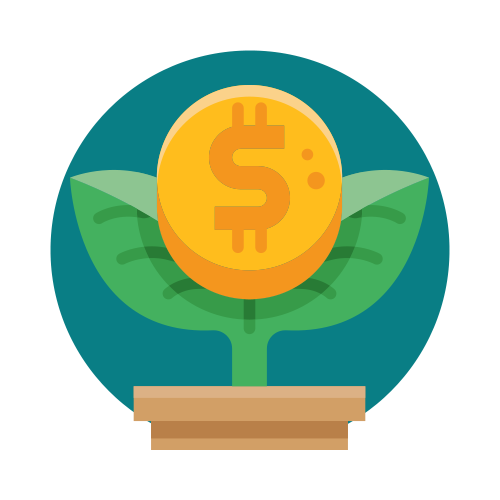 Ready to Grow
So what did they think of the process?
"We were really pleased with the experience. We felt very comfortable and everything was communicated perfectly. Alliance understood exactly what we needed, and the customer service was excellent — in fact it remained that way even after we became a customer. We're very satisfied."
Equipped with the tools they needed to take the next step in their business journey, Stacey and Ricky were able to create an LLC and apply for funding with the help of their address and phone number.
They also reprinted their business cards with their new contact information, and updated their website, online business directories, social media accounts and email footer.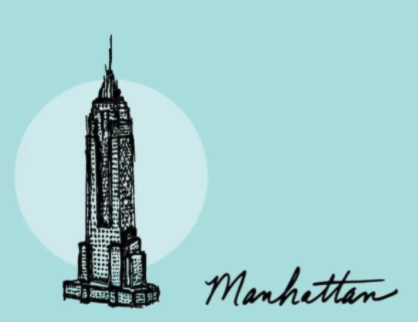 Now, when they look up their own business on Google, they don't see their home address in the list of search results; they see a professional address in Manhattan with a 212 number.
And when they call that number, they're greeted with a friendly, professional voice who answers the call in their company name and offers to route their enquiry or take a message.
The company looks and sounds more professional, it has an established location right in the heart of their target market, and it has a solid foundation for growth — all of which means Stacey and Ricky are now in a much stronger position to bid for government projects and take their business to the next level.
We look forward to following their progress in the years to come.
Want to achieve business growth? Check out www.alliancevirtualoffices.com and chat with us online to find out how we can help your business grow.
---
Further Reading: