This post was originally written on September 6, 2011, but has been continually updated as information and prices change.
How do you establish an office presence in New York City without spending a fortune?
---
Well, you could start with a virtual office mailing address. You'll find a virtual office in NYC starting from just $48 per month here at Alliance Virtual Offices, which comes with a great business address, mail receipt services and a personal mailbox. You can swing by and collect your mail for free or have it forwarded to your company headquarters.
Or you can add on a few dollars more and get a whole host of professional services, like customized call answering and inclusive meeting room usage.
---
An Impressive Address For Less
A prestigious business address isn't just a luxury for elite businesses. Case in point, these eye-catching virtual offices in New York City are all priced at $50 per month, or less:

10 Best Value NYC Virtual Offices
30 Broad Street: $48 per month
15 West 38 Street: $48 per month
Lexington Avenue: $48 per month
535 Fifth Avenue: $49 per month
West 48th Street: $49 per month
42 Broadway: $49 per month
East 43rd Street: $49 per month
30 Wall Street: $50 per month
521 Fifth Avenue: $50 per month
1216 Broadway: $50 per month
---
---
Shameless Plug Ahead!
Still meeting in coffee shops? Upgrade your meeting venue without the luxury price tag. Choose a New York Meeting Room and book by the hour or by the day. Simple, affordable, professional.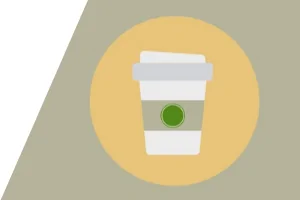 ---
There are other options out there of course, and it always pays to do your research. One of the cheapest options we've found is NYMail, which has an attractive low entry price point, but is geared to those who receive limited mail and does not provide the same amenities as a full business center.
The company set up shop on New York's Fifth Avenue back in 2011, having opened its virtual doors in 1985. This virtual mail provider's value proposition is clear: very competitive entry price point for mail receipt in NYC.
How competitive? You can get a business address from NYMail for $25 a month, which is effectively a postal receipt service. That lets you open a bank account and conduct your business privately and securely. There are additional services too, like voicemail and a local phone number with 212 area code.
That's probably one of the most economical virtual office solutions we've found in Manhattan, but don't simply go for the lowest price. Make sure the service fits your company's needs. Like we said, it pays to do your research. Shop around and be clear on what you need from your virtual office. If it's just a mail receipt service with a limited number of mail items then this is probably the best value option. Yet there are many layers of virtual office services, which can give you everything from inclusive meeting room rental to customized call answering services, receptionist support and a whole lot more.
Have you tried one of these virtual offices in Manhattan? We'd love to know what you think.
Share this:
Want to Comment?
talk to us on: