---
---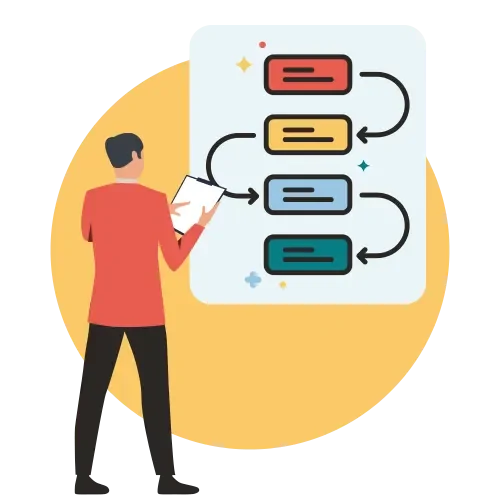 How to Start a Mobile Business ?
Starting a mobile business is the same as building a traditional brick-and-mortar business, the main difference being, you won't be offering your services in one fixed location. The first step in starting your mobile business is to decide on the business you'd like to start. Next, you'll register your business and get the proper permits, licenses, and business entity. Read on to learn more. 
Not all businesses ideas are suitable for a mobile business model. This is why it's important to choose the correct business type if you're starting a mobile business for the first time.
How can I start a mobile business?
The steps to starting a mobile business are the same as starting any type of business.
Apply for the necessary permits and licenses
Hire employees if necessary
To start developing your business plan and to check off the list above, you will first need to have a strong business idea.
Your business idea should be validated through extensive market research.
1. Develop a business plan
A business plan is the roadmap you will follow to structure and set up your business. Key elements that you should include in your business plan include:
Executive summary
Market research
Target market
Execution
Finances.
Your business plan should not be set in stone; rather it should be revisited often as your business grows or evolves. While in the past it was common to have pages upon pages in your business plan, the lean startup plan has grown in popularity over the past 10 years. For a mobile business idea, the lean startup plan is probably a great place to start, as it will keep things short and simple and will help you gather your thoughts.
2. Define your budget
To set a realistic budget, you will need to take into account:
Ongoing costs
Promotional costs
Variable costs
Unexpected costs.
Below are some costs you should keep in mind when setting your budget:
Entity Formation
Costs associated with registering a new company.
Web Design and Hosting
Website or app design, including website hosting.
Transportation
Vehicle cost, outfitting, and insurance; you will also need to think about maintenance and depreciation if you will have a vehicle-based mobile business (e.g., food truck, Lyft or Uber driver). You will also need to include fuel and parking into your ongoing costs.
Payment Systems
Mobile payment system costs; most providers charge processing and/or transaction fees.
Licensing and Permiting
Licenses and permits applicable to your business idea (e.g., food license, alcohol license, etc.). Keep in mind that if you will travel to different cities, counties, or states, you may be required to apply with different municipalities; also, not all local authorities ask for the same permits and licenses, so make sure you do your research before moving your business from one location to another.
Workers
Staff pay, including full-time and part-time employees, as well as contractors and gig workers.
Vendors
Cost of goods and supplies needed for you to run your business
Marketing
Online Advertising 
Flyers
Vehicle wraps 
Stickers 
Entrance fees (flea markets, festivals, farmers markets, etc.) 
Social media. 
Taxes
Taking care of your business' tax obligations is paramount. In addition to the taxes you'll owe for the revenue your bring in, consider hiring an experienced accountant.
Insurance
What type of insurance will you need to protect your business? Having a business on wheels introduces a host of potential dangers you'll want to protect yourself against.
Financing Your Mobile Business
As you think about your budget, you may want to also think about different ways to finance your mobile business. Below are some ways mobile businesses are typically financed:
Out-of-pocket: you pay for everything.
Investors: angel investors, local organizations, personal contacts, venture capital.
Business line of credit.
Credit card.
Crowdfunding.
3. Pick a Business Name
When picking a business name, you need to think about your industry, your customer base, and your product or service.
Beyond that, below are some best practices when picking a name:
Is it memorable?
Is it easy to pronounce?
Is it easy to write?
Is it available? (Legally speaking, but also think about the domain you would like to have and check if the name is available on different social media platforms).
Your business name is part of your business identity, along with your logo and tagline. So, make sure that you pick a name that can help strengthen your business idea and image.
4. Get a Virtual Office
Even though your mobile business will not have a fixed address, you should still consider getting a virtual address for business purposes.
A virtual address can come in handy when registering a company and applying for the necessary licenses and permits. If you decide to set up your mobile business as an LLC, corporation, or partnership, you will need to have a registered agent; some virtual office providers also offer registered agent services.
A virtual office can also help build and strengthen your business image and credibility. It can also come in handy to stay on top of important mail, even while you're constantly on the road.
Beyond that, services offered by virtual offices—VoIP numbers, live receptionists—can help improve customer service experiences.
Live receptionists improve the customer service experience by: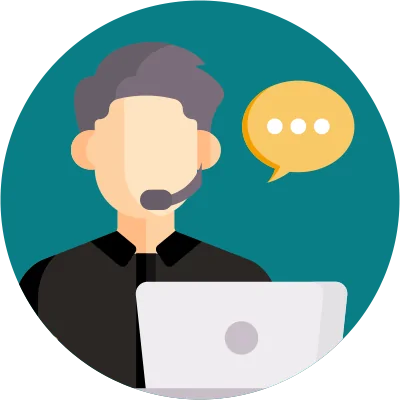 Answering calls professional and in a personalized manner specific to your business.
Answering common questions.
Helping place an order.
Lead capturing and follow-up.
Gathering information from vendors, partners, clients.
A VoIP number can help improve customer service by: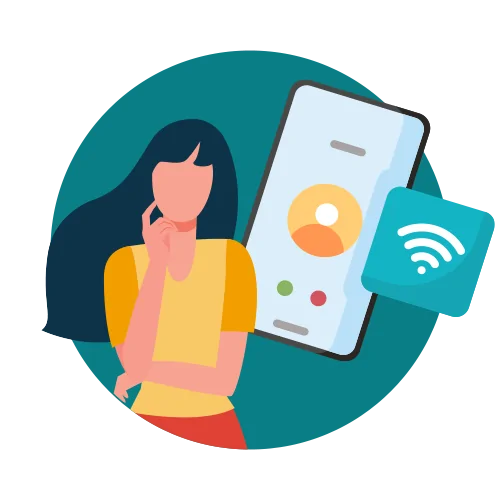 Providing you a toll-free number where people can reach you.
Providing you with a local phone number, which can help strengthen business credibility and attract potential clients.
A virtual office service can also help solidify your business presence across different markets. This can be especially advantageous for mobile businesses that will be back to a specific location in specific months or seasons.
5. Apply for the Necessary Permits and Licenses
The necessary permits and licenses will vary by business type. Below are some of the most common licenses and permits needed for mobile businesses:
City business licenses
Tax permits
Signage permits
Zoning permits
Street vendor permit
Seller's permit
Fire certificates
Health department permits (food and alcohol)
Handler's permits
Cosmetology licenses
---
Related: How to Get an Online Business License
---
Keep in mind that every city, county, and state can have different requirements and regulations.
6. Register Your Business
Once you've picked a name, you will need to register your business with the relevant authorities (state, county, city).
Keep in mind that not all businesses need to be registered; however, there are various benefits associated to registering your business even if it's not required by law:
Personal liability protection
Tax benefits.
---
Related: Using a Virtual Business Address to Set Up Your LLC
---
If you are required to register your business, you will need to think about the different legal structures under which your mobile business can be registered:
Limited Liability Company (LLC)
Partnership
Nonprofit.
You can also use your legal name to start a mobile business; if you choose to do this, you will need to file to get a federal tax ID.
7. Get a Vehicle
If you are hoping to start a mobile business, then you will need to get a vehicle. With mobile businesses there are three possibilities:
Your business is your vehicle (think of Uber, taxi, or Lyft drivers).
Your vehicle is your means to your business (like in the case of a photographer, masseuse, cosmetologist, contractors).
Your business is inside your vehicle (like in the case of food trucks, on the go pet grooming service).
Regardless of your mobile business type, you will need to get a vehicle that is reliable and fits your business needs; whether it's a compact car, a truck, a bike, or a van.
8. Hire Employees (if Necessary)
While some mobile businesses are a one-man show, others will require a full team to be successful. You will also find that your staff needs may vary from location to location. When hiring employees for a mobile business, be open to different types of positions:
Gig workers
Full-time employees
Part-time employees
Contractors.
---

A mobile business (m-business) is a business that allows you to make a living without tying you down to a specific location.
Mobile businesses are possible thanks to mobile and wireless technologies and devices, like:
Laptops
Smartphones
WiFi
Bluetooth.
---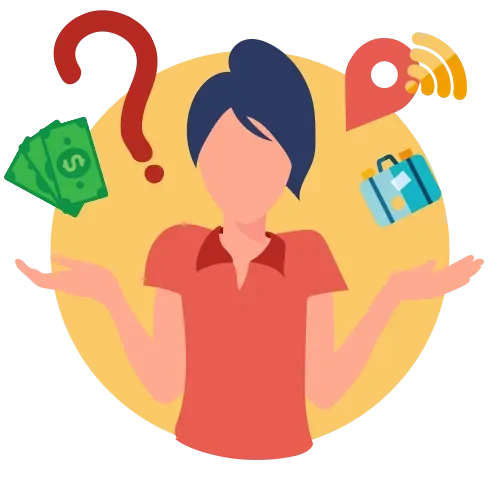 Benefits of a Mobile Business?
Mobile businesses offer a variety of advantages, the main one being that they have no fixed address, allowing business owners to serve a large pool of customers.
Low Overhead Costs
Mobile businesses are mobile in nature; meaning that they don't rely on commercial real estate (CRE) to be viable. This makes it easier and more affordable for individuals to start a mobile business.
This, however, doesn't mean that you won't need to make some initial capital investment. Depending on the business idea you wish to pursue, you might need to invest as much as $25,000.00.
The main advantage here is that the cost of running a mobile business tends to be much lower than that associated with a traditional business that's more reliant on CRE.
No Fixed Address
As mentioned above, probably the greatest advantage of a mobile business is that it allows for flexibility and mobility. This is advantageous because it allows businesses to move around as much as they need, depending on where customers are.
This means that if you start a mobile business in one location, but business dries up (which can happen in highly tourist towns), then it is easy for the business to close up shop and move somewhere else.
Mobile businesses are easily relocated, which can help increase the businesses net profits in a year. For example, if you run a business that's popular in the summertime but not as popular in winter times, then you can easily move from one area to another to ensure business is thriving year-round.
Accepting Mobile Payments
With available technology, mobile payment systems are easy to set up and use. Also, cash transactions aren't as prevalent anymore, meaning that even if you offer higher-end services or products, people will still be able to pay you. This is common in festival settings or local markets.
Some of the most widely used mobile payment systems include: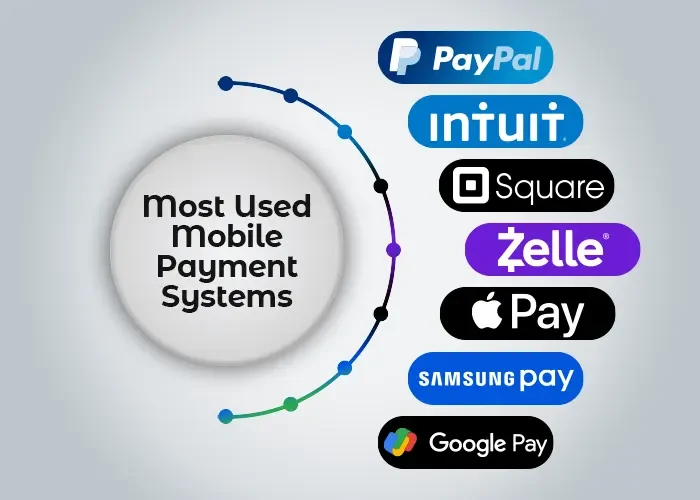 ---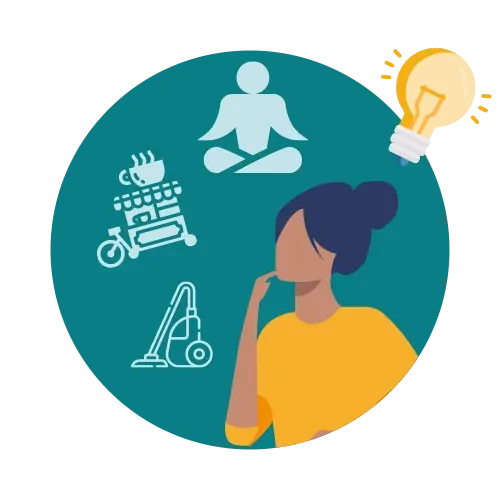 25 Mobile Business Ideas for 2023
If you do a quick search online, you will find that there are plenty of mobile business examples that are worth pursuing. Below are some of our favorite mobile business opportunities.
Food trucks are among the most common mobile businesses. If you have a passion for cooking or baking, then a food truck might be a great fit for you.
Research has found that food trucks are less likely to fail within the first year when compared to a traditional restaurant. One of the reasons behind this is that with a food truck, you can simply shut down operations during slow months, without incurring any losses on rent, utilities, or product.
Another alternative is to simply move to a different area when business slows down.
---
Similar to a food truck, coffee carts are less likely to fail than traditional coffee shops within the first year.
Depending on your location you may find that some of the best areas to place a coffee cart include:
Near universities
In central business districts where workers are likely to stop for a quick coffee.
Farmers markets
Festivals and other local events.
---
3. Mobile Catering Service
If you have a knack for cooking and baking and aren't fazed by the idea of serving large crowds, then consider setting up a mobile catering service.
You can set up a mobile kitchen within a truck (like food trucks) and cater large events:
Weddings
Business events
Sporting events
Bridal parties
Birthdays.
If you're considering this line of business, you may benefit from working closely with event planners and organizers, as they can include you as part of their vendors list.
---
Event planning, unlike other types of businesses, requires very little initial investment. Mostly, you will need to work on growing your network and positioning yourself as a top choice among your connections.
But, before you start planning events, make sure you have the proper training and skills necessary for the job. Event planning is not a walk in the park and can be quite stressful.
That being said, with the right connections, it can be a very lucrative business.
---
5. Mobile Pet Grooming Station
The pet grooming industry is expected to reach $14.46 billion by 2025. It's a growing industry, especially among young generations that are spending billions of dollars a year on their pets.
In the right location, pet grooming services can be profitable, especially if you are able to position yourself as the top pet grooming service in affluent neighborhoods.
---
Like with event planning, this type of business has low startup costs:
All you need is a vehicle.
Party buses and limos are popular among younger crowds, especially for special events:
Bachelor/bachelorette parties
Weddings
Graduations
Birthdays.
With this type of business, you will need to make sure you obtain the necessary permits to be able to serve alcohol.
---
For those who like to work with kids and are great with academics, then a mobile tutoring is the right choice.
This type of business is easy to start, doesn't require a lot of licenses or permits, and you don't need to invest in any big equipment to get started.
However, tutoring may not be as lucrative as other mobile businesses. To make tutoring worthwhile full-time, you may want to consider setting up a larger tutoring business and hiring on more tutors, rather than running a one-man show.
---
Like with tutoring, this type of business doesn't require a lot of initial investment. All you need are a few supplies and some friends with cars to get started.
Some of the best opportunities for auto detailing are:
While people are at work
While people are shopping.
If business starts booming, you can hire additional help to expand your reach.
---
You may be surprised to learn that window tinting can be quite a profitable business. If you set up a mobile window tinting business, you can serve car dealerships, average people, corporate executives, and car rental agencies.
Window tinting requires some specific skills and some initial startup costs. But, if marketed properly, this can be a thriving business in no time.
---
Senior care is a fast-growing industry, in part driven by the growing senior population.
You can start an at-home senior care without any formal education or medical training. The skills you will most likely need are compassion and organizing.
Depending on where you live, you could easily earn around $50,000 a year in this industry.
---
If you're a certified yoga teacher, you're ready to start a mobile yoga business. You can teach yoga on the move, even as you explore new towns and cities.
With this type of business, targeting office buildings and trendy/upcoming neighborhoods can pay off.
Because all you need are your yoga skills and a yoga mat, this is a great business idea for those who enjoy traveling and tend to move around quite frequently.
---
Similar to a yoga business, personal training requires almost zero startup costs. You don't even have to invest in equipment, and can instead customize workout routines based on what your clients have at home.
If you are able to develop a large network of clients, you can expect to earn upwards of $60,000 a year.
---
A massage studio can be easily set up in a caravan or trailer; alternatively, you can travel to your client's home if they have a massage table.
Depending on where you plan to practice, you will need to meet certain qualifications and apply to get a certification or license.
---
The main deterrent for this type of business is that it does require some sizable investment up front. While you may be able to start with just a camera, if you want to photograph big events or want to land lucrative photography gigs, you will need more professional equipment.
Some ways to make photography lucrative include:
Weddings
Selling your photos on stock image websites
Fashion shoots
Portfolios for models
Corporate events
Fine art photography
Medical photography.
---
15. Mobile Music Business
With the right music equipment, you can easily set up a DJ or live music service for events. Depending on your music skills, you can perform yourself or hire someone else to play at weddings or corporate events.
With the right connections, a vehicle to transport your gear, and some great music taste, you can expect to make a decent living while on the road.
---
Some people make bank as dog walkers.
If you want to make it big, then you may want to focus on positioning yourself as a dog expert in affluent neighborhoods. This is a great mobile business opportunity, especially if you are able to walk several dogs at once.
If you're good at training dogs, you can even add that as part of your dog walking service.
---
As more mothers enter the workforce, demand for childcare is steadily rising…yes, even as people work from home.
It's very profitable niche, especially if you are able to secure a long-term agreement with clients.
Keep in mind that some clients may require certifications or licenses; as well as some training in first aid.
---
The upside with this business is that it doesn't require much startup costs; you just need some basic equipment and a truck. The downside is that you may face some serious competition, as there are a lot of people doing landscaping.
If you're able to stand out from the competition, then there is great potential for significant profits.
---
All you need is some paint and some decent painting skills to get started. Though depending on the size of the job, you may want to hire some additional help.
This type of job, however, is seasonal, as most people paint their home during the summer months. This opens up the opportunity for you to move to areas where winters are milder, or for you to start another type of mobile business during slow months.
---
You'd be surprised to learn that a lot of people are willing to pay decent amounts of money if it means they can avoid cleaning their own homes.
All you need to start this business is cleaning supplies and a way to get to and from your clients' homes. This type of mobile business offers great potential for growth, especially if you are able to hire a team and expand your reach.
---
Taking people's trash to the dump sounds simple enough. And it is.
All you need to do is take trash from one place to another. There's little that could potentially go wrong and you can make a decent living out of this. It's also a great side gig option.
---
If you're great with technology, then this business idea is for you.
Some ideas for this include:
Troubleshooting common tech problems
Fix smartphones
Fix video game consoles
Give technology classes to older individuals (grandparents hoping to learn how to use Skype, Zoom, Facebook, etc.).
---
People often get locked out of their cars or homes.
People often also misplace keys.
Locksmiths are always in high demand and it's a job that can be done anywhere.
---
You will likely need to obtain special licenses and permits to start a pest control business, but once you're over that hurdle, you're ready to start.
The downside to this job is that it requires regular exposure to chemicals and traps, which can be off-putting for some people.
---
This type of business doesn't require any startup costs; all you need is enough knowledge of buildings. You may want to invest on some promotional materials in the neighborhoods you want to target for maximum reach.
Keep in mind that you will need to apply for a license if you wish to be a home inspector.
---
Jump to: Infographic | 25 Mobile Business Ideas for 2021
---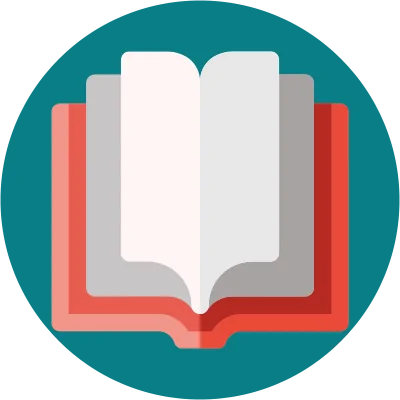 Conclusion and Further Reading
Mobile businesses are growing in popularity, especially as more people realize how lucrative these types of businesses can be.
While a lot of traditional businesses can be mobile businesses (hair studios, massages, pet grooming); not all business ideas can be successful with a mobile business model.
With the right tools, skills, and knowledge, a mobile business can be easy to set up and grow.