We are often asked by new clients, "why do you charge a setup fee?"
The setup fee is a one-off charge for new Virtual Office plans, or new clients buying a Virtual Office from Alliance for the first time. Our setup fee is normally $200 per transaction, but we often include the setup fee in promotions to help lower costs for our clients.
The setup fee stays the same regardless of how many Virtual Office plans or locations are included in the purchase. One of the main reasons we include the fee is to keep monthly prices low, something that helps our clients in the long run.
We don't charge a setup fee for Live Receptionist plans, Virtual Phone plans, meeting room rental, or coworking subscriptions.
---
Why Do We Charge a Setup Fee for Virtual Offices?
Many industries charge a setup fee, from screen printing to software. The reasons vary, but in general it covers a one-time expense that the company incurs to prepare its service or product for the client.
---
Shameless Plug Ahead!
Still meeting in coffee shops? Upgrade your meeting venue without the luxury price tag. Choose a Las Vegas Meeting Room and book by the hour or by the day. Simple, affordable, professional.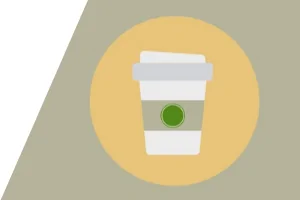 ---
Here's an example. In the case of screen printing, there is a cost to create the screen, cut out the item and prepare the ink. If the item is custom made, the company will need to build a new template, which may incur a higher-than-average setup fee.
In the case of a Virtual Office, the fee covers what is often known as 'onboarding'.
Onboarding is the process of introducing a new client to the product or service they have bought, to ensure the new service is correctly prepared and the client understands how all the different features work.
This process of learning requires a significant amount of time and preparation from our customer service staff to ensure clients are fully briefed. Our staff spend time with clients to explain and demonstrate how to use the service properly in order to get maximum value. As part of this comprehensive process clients receive a welcome letter, which contains everything they need to know about their new Virtual Office and how to manage it.
The setup fee is used to cover this onboarding process, which includes staff training programs and relevant documentation for clients.
What else goes into the setup fee?
As part of the initial process, our staff need to setup each new client's address, mail forwarding destination, phone number, user extensions, and any other features that form part of their Virtual Office. This part is absolutely crucial, as any mistakes made during setup could result in lost items of mail or missed phone calls.
Furthermore, we comply with USPS regulations to ensure that we can legally handle mail on every client's behalf. This means we become the client's CMRA (Commercial Mail Receiving Agency). Our team helps new clients complete the US Postal Form 1583 and notarization process to ensure this part of the process runs smoothly.
Our setup fee includes the cost of the online notary service. It's a quick and easy process that evaluates photographic ID and ensures the CMRA form is completed accurately.
Again this is an essential part of setting up a new Virtual Office agreement; without notarized CMRA approval, Alliance is not permitted to receive or forward mail on the client's behalf.
---
Why Isn't the Setup Fee Part of the Monthly Payment?
A setup fee is exactly that: it's a one-time requirement to setup the service. After that, any further intervention or support is part of our customer service, which is already covered by the client's Virtual Office subscription.
Why don't all companies charge a setup fee?
Without a setup fee, other companies may increase their client's monthly payment to cover the initial setup costs. Or, they will look at their customer success team and find ways to cut costs. This usually means lower headcount and reduced training. The client suffers in this scenario because they may not receive the same level of service or support. They may also struggle to make full use of their Virtual Office and therefore miss out on key features.
Therefore we believe it's actually more efficient and in the long run, much better value for our clients to pay an initial setup fee.
---
If you would like to find out more about the setup fee and what's involved, please contact our customer service team anytime at [email protected] or call us on +1 800.775.5715 Monday – Friday between 8 am – 8 pm (Eastern).