---
---
Q: How much does it cost to start a subscription box business?
A: Going from idea to prototype here's a rough estimate based on doing everything yourself and operating from home – with help from StarterStory:
Product inventory: $300
Website building, domain fees and email: $32
Business license: $50
Business insurance: $500
LLC setup: $50
Office supplies such as stationary: $25
WiFi: $10
Equipment such as a laptop, printer: $500
Estimated min. Total Cost: $1,467
---
In our easy step-by-step guide, we'll show you how to start a subscription box business from scratch.
Whether you're launching a subscription box as a sideline business, or you're looking to go all-in and build a profitable full-time enterprise, this guide covers everything you need to know to get started.
---
---
Why Start a Subscription Box Business?
You're here because you want to know how to start a subscription box business. But before we get to that, let's dig into the reasons why.
Here's the deal:
The subscription-based market is worth at least $2.6 billion, and it's still rising in popularity.
That's great news for you.
That means it's easier than ever to start your own subscription box business.
With everything from meal kits to vegetables to make-up samples being boxed and bought with a subscription, this business model is simply part of our everyday normal.
Here's the proof:
Between 2014 and 2018, the subscription box market grew by 890%.
More than half of online shoppers (54%) say they subscribe to a subscription box service.
The active subscriber has an average of two subscriptions, and nearly 35% of subscribers have three or more.
People want subscriptions. It's convenient, it's reliable, and it saves time shopping around.
Depending on the box, it's also regarded as a treat.
If you've ever ordered a box of tasty nibbles from Graze or monthly flowers from Bloom & Wild, you'll know that little flutter of happiness when the box lands on your doorstep.
But what's in it for you — the business owner?
Here are three key reasons would-be entrepreneurs get into the subscription box business:
Repeat business: Subscription means repeat business. Done right, this equates to regular cash flow and financial stability — not to mention customer loyalty and the potential to scale. In short, it's every business owner's dream.
Turn your hobby into a business. Subscription boxes are a fun way to share your hobby with people (while making money from it). Whether you love sourcing new products, or you're passionate about crafting and designing, there's a model with your name on it.
Box anything. There are almost unlimited niches to explore. Wherever there's an existing community of people connected to an activity, a hobby, or even fictional characters in a novel (yes, Harry Potter subscription boxes are a thing), the chances are you can build a subscription model around it.
---
Picking Your Niche
Ready to find out how to start a subscription box business?
First up: pick your niche.
You may already have a niche in mind. But before you dive in, make sure you research the viability of a subscription box service.
Why?
Like we said, subscription boxes are in demand. It's a multi-billion-dollar industry. It's hot, and it's getting hotter.
That means competition is hot, too.
Some niches are already reaching saturation point.
Beauty, make-up and grooming boxes are the most popular, dominated by brands like Ipsy, BirchBox and Dollar Shave Club, which makes entry into this market challenging.
So how do you choose your niche?
Ideally your niche will be something that interests you and that you're already familiar with, like a hobby or a sport.
It should have an existing community of enthusiasts. If you're not sure, look for social media groups or online forums connected to it.
To pique and keep interest, it should offer members the opportunity for continuous discovery or learning.
Think evergreen. If your niche has suddenly shot to stardom and is at risk of being a one-hit-wonder — like a fashion craze or a new boy band — your box could be equally short-lived.
Get specific. Most top level ideas have already been covered. So find your niche by drilling down into your area of interest.
For instance, if baking is your niche, here's how you might get specific: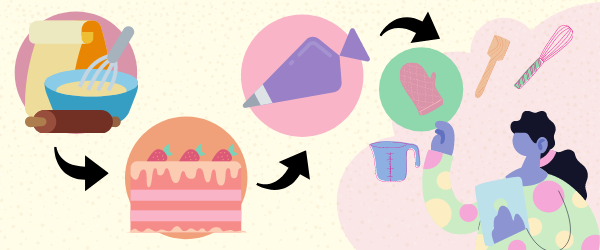 From there, you can build monthly or seasonal themes into your box, and ideas for special occasions such as birthdays, anniversaries, and 'just because'.
Subscription box ideas
If you have a niche in mind, think about how you might answer these questions:
What could you offer your enthusiasts every month that always feels new or innovative?
Can you keep the contents varied and fresh?
Could your box be adapted to suit different levels, eg. from beginners right through to professionals?
Can you take your subscribers on a journey, learning new skills or ideas along the way?
Remember, the more specialized your box and the more you can adapt it to suit different needs or tastes, the stronger your business becomes.
Looking for inspiration? Check out MySubscriptionAddiction's best subscription boxes of 2020 for subscription box ideas. Here's a quick pick: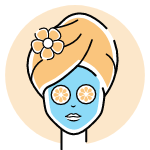 Lifestyle:
FabFitFun — a quarterly box with seasonal beauty products, skincare, accessories, and wellness products.
Bespoke Post — a collection of lifestyle products and ideas with the intention of introducing you to
---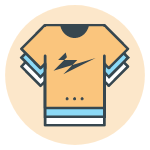 Clothing:
StitchFix — a personal styling service with options for women, men, and kids. Your stylist hand-picks clothing and accessories just for you.
---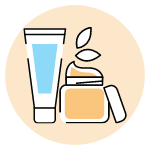 Beauty:
BoxyCharm — each box contains 5 full-size products, such as eyeshadow palettes and lip colors to skincare.
---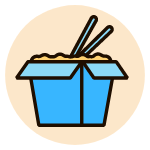 Food & Drink:
Universal Yums — a selection of snacks and candies from a different country each month, ideal for armchair travelers and curious souls.
Hello Fresh — a meal kit service featuring everything from classic crowd-pleasers to fun new recipes.
---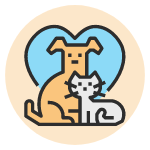 Pets:
BarkBox — featuring quirky toys, treats, and grooming products picked for your dog based on their size.
---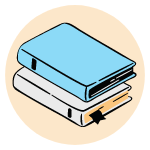 Books:
Book of the Month — a curated selection of 5 new hardcover books each month. Pick your own, or let Book of the Month choose for you.
---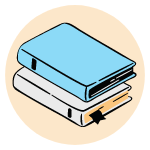 For Kids:
MEL Science — tailored to different ages with science experiments, DIY kits, and an interactive app to make STEM learning fun.
---
Figure out your competition
The subscription box business is booming.
BUT…
Rapid growth in demand and competition has resulted in 13% of subscription box businesses having ceased trading over the last few years.
Don't rush in. Research your niche, understand your target audience, and get to know your competitors.
The more you know about a particular market, the better your subscription box will be.
Check out your competitors but don't try to copy them. Remember, you have your own niche, so focus on delivering what the customers in your target audience want from your box.
---
How to Design a Subscription Box
Now you have a subscription box idea, you've researched your market and your competitors, and you know your target audience. Great!
Next, we'll look at how to design a subscription box.
This is a crucial part when learning how to start a subscription box business.
As noted by easyship, the most common features of subscription boxes are:
Physical items
A recurring subscription
Surprise items within a given box
Curated content
The opportunity to see clear savings from the subscription price
Visually-appealing presentation and packaging
Depending on your model, you may need to tell customers what's in each box a month or more ahead of time — so the planning stage is essential.
---
Planning your box items
This is where the fun begins!
Start researching what you want to include in your box and how you can procure the items.
According to McKinsey, subscription boxes broadly come in three different types:
55% subscribe for curation: A curated selection of different items, with varying levels of consumer decision making required.
32% subscribe for replenishment: These boxes replenish similar items, such as dishwasher tablets or razors.
13% subscribe for access: Membership provides access and potentially 'VIP' perks.
Plan your box items by looking up other box providers within your chosen sector, and brainstorming different items according to what your audience wants.
For instance, if your audience wants to discover new and unusual items, or to feel treated, choose innovative products that are currently flying under the radar.
Tap experts within your niche to identify up-and-coming products or fresh ideas — look to social media influencers and industry blogs for inspiration.
---
Sourcing items
If you're thinking, 'How do I get products for my subscription box?' — this is where your knowledge of a particular niche comes into its own.
You may already have a great network of independent suppliers, but if not, here are some other ways to source items for your box:
Niche e-commerce websites – start by searching on Google with as many keywords related to your niche as possible.
Large e-commerce sites – sites like Alibaba or Amazon can be great for sourcing large quantities of items at low cost, but make sure the quality lives up to your expectations. A picture on a website can be very misleading, so always ask for samples first.
Blog posts, forums and social media – join relevant groups, ask questions, and be prepared to read through a lot of content and comments to find recommended products or suppliers. Keep a list of suggested suppliers to follow up with.
Review sites – a great place to check out recommended suppliers. Be sure to read the comments to get in-depth detail.
Wholesalers – build relationships with good wholesalers to get the best bulk-buy deals. Ask for samples before putting in a large order.
Network with other vendors – build your network and ask for recommendations. Good relationships with the right vendors are worth their weight in gold.
Local retail stores – this is a great way to gain inspiration but watch out for high prices, as retail stores have costs to cover such as real estate rental.
---
Choosing subscription types
Now you have an idea of what to put in your box, you need to figure out the frequency of your subscription.
A big part of this decision comes down to your time.
You may want to provide weekly boxes, but that's a huge commitment and will put you under a great deal of pressure.
Consider starting with a monthly or even a quarterly box.
If your items are related to a very specific niche, you may not have enough variety in your supply chain to send out boxes every month; in this instance, start with a quarterly box and focus on quality over quantity.
If you have plenty of variety and choice at your disposal — such as locally sourced vegetables or hand-crafted jewelry — then consider starting with a monthly box with a view to offering weekly boxes once you've hit your stride.
---
Planning out a year's worth of boxes
This is a great way to test your plan!
Look at the products you have sourced and your planned frequency, and work out how many boxes you can plan in advance.
It will also help you to work with seasonal events that may be relevant to your niche, such as public holidays, author birthdays, the winter ski season, and so on.
Of course a lot can happen in a year (as we learned in 2020), so your annual plan shouldn't be set in stone. It's more of a guide to help you understand how much time you need to fulfil each box.
Remember that suppliers will need more time to fulfil large orders, particularly around busy times such as Christmas.
---
Shipping
This is where unexpected costs can creep in, particularly when it comes to the weight and size of your items.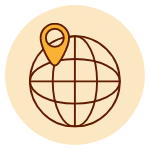 First, figure out where you want to ship to. Are you keeping it national, or are you prepared to send to international locations too?
Next, plan out shipping costs.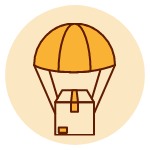 You'll need to factor in the cost of materials — such as cardboard boxes and protective wrapping — along with postage costs.
Be clear on the size, shape and weight of your box as this is where the costs will vary.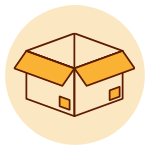 For instance, a small flat parcel that fits through letterboxes (think Graze or Bloom & Wild) will be less costly than a large box with bulky items.
Anything that can't fit through a letterbox may need additional wrapping to keep it safe from the elements, if the courier leaves it outside.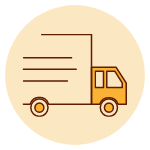 Speak to different shipping carriers to understand their pricing plans, and whether you can gain discounts based on volume.
As with virtually every aspect of running a business, you can now outsource or automate many time-consuming or arduous parts of the process.
From end-to-end fulfilment companies to live receptionists and answering services for small businesses that take calls on your behalf, the possibilities are endless.
---
Customer Service
Customer service is essential. But when you've got orders to fulfil, shipping to manage and your next box design, it's difficult to keep up with customer enquiries.
But they DO need to reach you.
Remember that part about loyal customers and repeat business being every entrepreneur's dream? To keep those loyal customers, you need to respond to them.
And fast.
Make sure your customers can reach you. Set up a customer service email address, like

[email protected]

, and add it to your website or social media channels.
Implement a support platform. If you start getting inundated by emails, look into a program like ZenDesk to help you stay on top of things. It organizes support emails into tickets, which can be assigned and tracked, and helps manage large volumes of emails.
Add FAQs to your website. Be as specific as you can and create answers to common queries as well as more unusual questions.
---
Outsourcing customer service
In the early days, you may want to keep costs low by responding to enquiries yourself.
But as soon as you publish a business phone number on your website and the calls start coming in thick and fast, you'll probably need a little help.
A virtual receptionist can help make life easier by answering calls and dealing with simple enquiries.
---
Read more: Automating Customer Service
---
If you have a busy day of packing and shipping ahead of you, ask your live receptionist to take messages and only forward urgent calls; the rest can wait.
---
Handling disputes
Sooner or later, you'll receive a customer complaint.
First things first, listen to your customers.
Hear their feedback and work out how to act on it.
Perhaps their items arrived damaged, or they received the wrong order, or the box didn't live up to expectations.
Correcting mistakes can get costly, as you'll be liable for expenses such as return postage fees — not to mention any longer-term damage to your reputation.
That's where good relationships with your key stakeholders — including your customers, couriers, and suppliers — come into their own.
A small mistake can be put right.
Remember that customers don't just want to hear that you're sorry; they want to know what you're going to do about it.
Always think about the extra mile.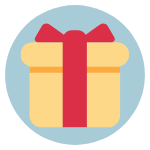 Hint: a surprise gift or a coupon for a free box can help to mend the damage.
---
Branding and Marketing
The subscription box business is booming right now.
Branding is a powerful way to differentiate yourself from other competitors in your niche.
Your brand is more than a logo.
It reflects your personality, your standards, and your promise to your customers. It helps you become memorable.
That's why it's important to be consistent in your branding.
For instance…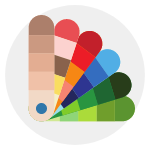 Use the same colors throughout your marketing materials and keep the same tone of voice across all your communications. It should be used on your packaging, from your address labels right through to the greetings card and the color of your font.
Choose your style and tone of voice carefully, and in the early days, think neutral.
For instance, don't be tempted to interject witty humor into your website content 'just because'.
If witty humor reflects your brand, great.
If it doesn't, leave it out.
Keep it simple.
You can establish your style or tone later. In the meantime, adopt a friendly, helpful voice that tells customers what they need to know without unnecessary fanfare.
---
Further Reading:
Brands That Are Totally Killing It With Voice, Tone & Style (and how you can, too) – UXdesign
7 Startup Branding Tips For Your New Business – Moo
The Branding Must-Haves That Don't Occur to Startups Until It's Too Late – Foundr
Now you've established your brand, it's time to take it online… literally.
---
How to Start a Subscription Box Website
Your website is a key point of information, contact, and sales. It will need to be fully transactional, so customers can make orders and pay online.
Here are some easy-to-use e-commerce website builders to get you started:
Now you can go ahead and start marketing your subscription box business online.
Marketing your subscription box
Once you've settled on a website builder, it's time to bring your marketing game.
The main marketing channels you'll need are:
Social media (including paid ads)
Online search (SEO)
Google Adwords
Email marketing
Referral programs
Word of mouth
Marketing is all about generating buzz.
Here are some quick tips to get started:
Blogging and writing relevant on-site content is a slow-burn yet vital strategy that will help build your SEO strategy.
Use social media to draw attention to your content and to encourage subscribers.
Paid advertising campaigns, such as Google Adwords, can quickly send a high volume of traffic straight to your virtual door.
Email marketing can be a real winner, but regularity is important. Don't spam your subscribers with a flurry of emails followed by a two-month dry spell. Keep it consistent.
Set out a content calendar with planned blog posts, social media posts, and newsletters.
Keep your content visually engaging. A variety of rich, enticing images is much more engaging than a page full of text.
Here are some blog and social media content ideas to get you started:
'In the spotlight' interviews with producers and creators
How-to videos or infographics
Guides and tutorials
Quizzes and competitions
Your story – where it all began and what inspired you
List content – '10 Ways to…'
Seasonal content
Need ideas? Head over to any subscription box website and read their blog for inspiration.
Next: Get a Virtual Business Address
Wondering why you need a business address for a subscription box service?
Do you really want to publish your home address on your website?
Do you want to look like a home-based startup, or something more established?
Do you need to open a bank account or apply for business licenses?
That's where a virtual business address comes in.
Since you're only using the address, not the physical office, it's not expensive.
But it adds a valuable dose of credibility and legitimacy to your business that you'll need further down the line.
Publish your virtual business address on your email footer and website to help protect your home and personal life.
Use it to open a bank account, apply for business licenses, and to apply for financial credit.
If you're swamped by mail, you can have mail sent to your business address and stored for local pickup or forwarded to your home.
Planning to scale?
Another great benefit of a virtual business address is that you can use it to set up an LLC.
---
Related: Using a Virtual Address For LLC Registration
---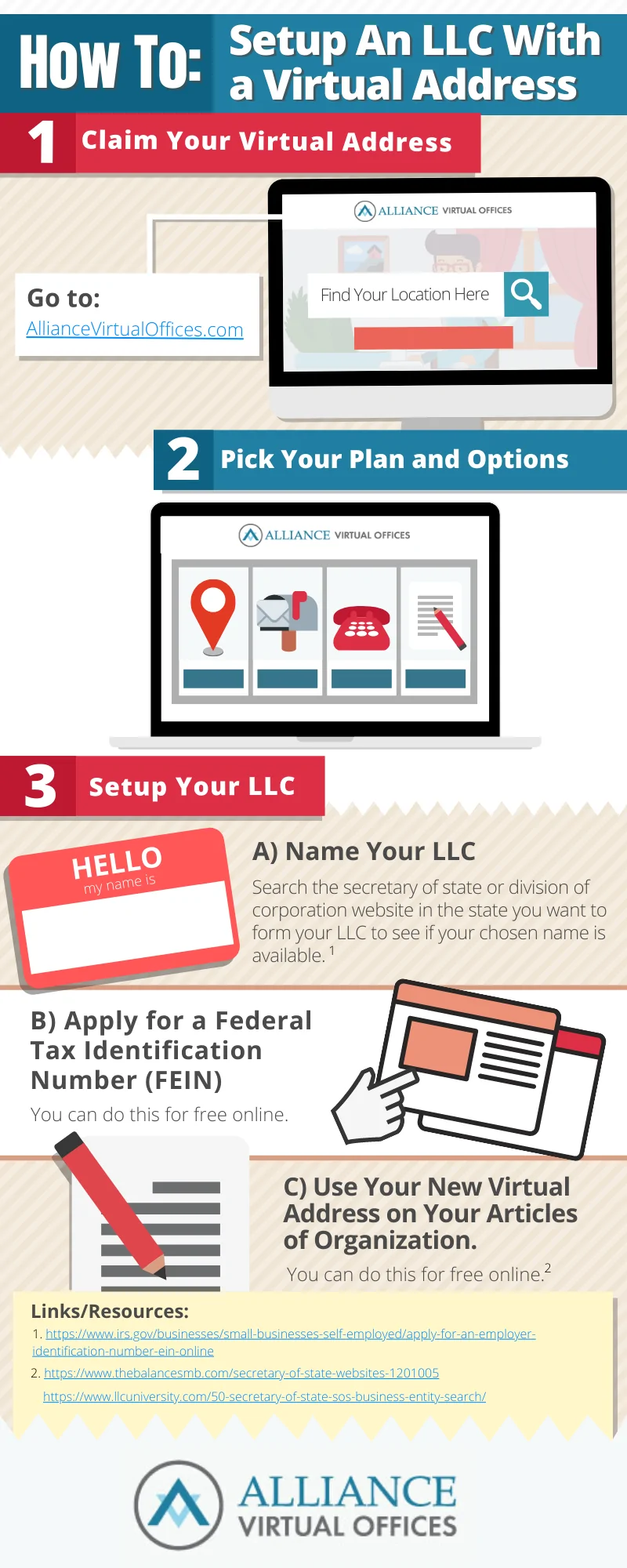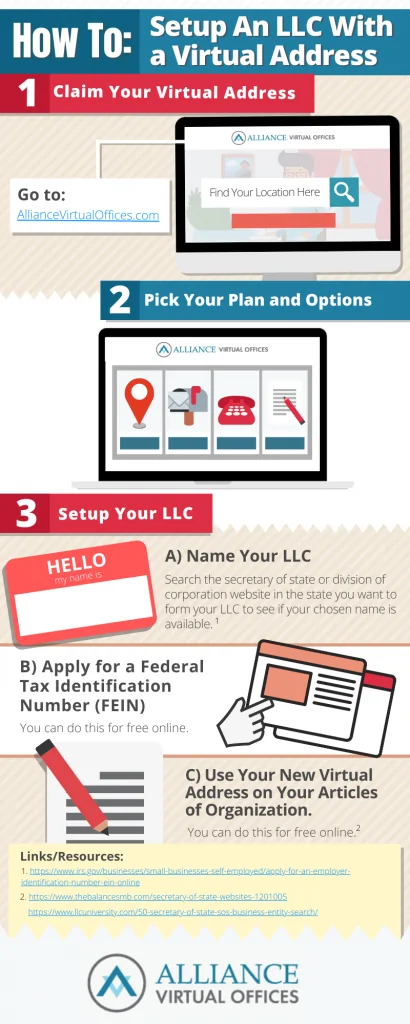 ---
Finalizing Your Subscription Box
It's time to build a prototype!
This is your practice version. You'll get to assemble your box and try out packaging materials, box dimensions, and design.
---
Pricing your subscription box
Pricing is absolutely critical.
Too low and you'll barely cover the cost of materials, not to mention your time.
Too high and you won't attract enough customers, let alone generate loyalty.
A general rule of thumb, according to Cratejoy, is that the cost of producing one box should be about 55% of your box price.
Calculate your cost of goods. This includes:
Items or products
Packaging
Postage or courier costs
Cost per transaction (eg. PayPal fees)
Cost per customer acquisition (website fees, advertising, etc)
That should give you a solid starting point.
Does it seem like a fair price?
Compare it with your nearest competitors to get a feel for whether it's too low, too high, or just right.
Think about how you're serving your target market. Everyday items should add value, while perceived luxury items can attract a premium.
Remember:
Building a subscription box business is a journey. Your very first box versus the one you'll design in a year's time will look and feel very different.
It will probably price differently, too.
You might kick yourself for losing money on your first box.
But that's all part of prototyping and testing.
What we're saying is, when finalizing your first box, try not to get hung up on minor details. If your perfectionist side is holding you back, call in some help.
---
Assign testers
Send photos of your prototype to helpful friends, preferably those who are most likely to fit your target audience.
Ask your network for feedback.
And offer some free boxes.
Yep, you read that right.
As part of your buzz-building exercise, invite potential customers to sign up for the opportunity to receive a free sample (prototype) box in exchange for honest feedback and suggestions. Pick a selection (say 5 or 10) and send out a box to each.
This is also a GREAT way to gain new subscribers and engage with your community.
Because who doesn't love free stuff?
Next, make adjustments to your prototype and pricing based on any worthwhile feedback from your testers. You may need to prompt them with some questions, such as:
What were their first impressions?
Were the contents suitably and protectively packaged?
Did the quality of products live up to their expectations?
Do they think it's fairly priced?
How can the box add more value?
Was the delivery process acceptable?
---
The pre-launch phase
Now you have a prototype, some honest feedback, and a pricing model.
Use this to create that all-important pre-launch buzz.
Post snippets of (good) feedback on your website.
Publish teaser images on social media.
And send out an email blast:
You're open for business!
Launching a subscription box business is just step one.
The next phase is scaling it.
---
Scaling Your Subscription Box
The number one question is: How can I get more customers?
Here are 5 ways to scale your subscription box service:
Optimize your marketing strategy
Launch new lines
Serve more customer groups
Build partnerships
Grow through referrals
---
1. Optimize your marketing strategy
This doesn't necessarily mean expanding your marketing channels.
The intention is not to spread yourself thin; instead look at your marketing data and decide which campaigns and channels work best.
Focus on improving those and pause the rest. Check out this guide for helpful tips on marketing optimization.
2. Launch new lines
How can you diversify your box? Can you add new options?
For instance, a box for chocolate-lovers could be categorized with boxes for organic chocolate, boozy chocolate, white chocolate, limited editions, and so on.
3. Serve more customer groups
Adding new flavors is one thing, but some customers have specific needs or preferences that will automatically exclude them.
Can you be more inclusive and attract new customers at the same time?
For instance, consider groups such as vegans, or people who prefer locally sourced products with a low carbon footprint.
4. Build partnerships
A quick way to access a new customer base is to partner with a company whose products or services complement your own.
For instance, a subscription box for movie-lovers could partner with movie bloggers, online film merchandise stores, and even local cinemas. Market to each other's customers through website affiliate ads or email campaigns.
5. Grow through referrals
Word-of-mouth is the best and most cost-effective way to bring in new customers. Your cost per acquisition is low and your customer arrives at your website educated and intrigued about what you offer.
To push this along, consider offering incentives to existing customers (such as a discount or a surprise gift in their next box) in exchange for introducing new customers or email subscribers.
---
Customer loyalty
It goes without saying that before you spend time and money introducing new customers, you've got to satisfy — and keep — the ones you've got.
Check in with your customers for feedback and keep your lines of communication open.
If a customer cancels, always ask why.
It could be something that's beyond your control, or it could be a sign of a deeper problem that needs fixing.
If there's a problem, put it right as soon as possible before unhappy comments make their way onto social media or review sites.
---
Influencers
We can't discuss marketing without mentioning bloggers and influencers.
Will they request compensation or a free subscription in exchange for "exposure"?
Yes.
But for the right influencer in the right niche who, critically, has the right audience, free boxes or some other form of compensation could be repaid pretty quickly.
Pick your influencer carefully and spend time getting to know them and their audience.
For the relationship to work, you'll need to satisfy for yourself that a good portion of their followers match your target audience. Read more about influencer marketing here.
---
How Much Does it Cost to Start a Subscription Box Business?
So, how much money do you need to start a subscription box business?
Before you dive in, take a long hard look at your startup and operating expenses.
Every subscription box business will vary, so it's important to work out the end-to-end cost of your box and what it takes to get started.
Here's a quick rundown.
This rough estimate with the help of StarterStory is based on doing everything yourself and operating from home:
Product inventory: $300
Website building, domain fees and email: $32
Business license: $50
Business insurance: $500
LLC setup: $50
Office supplies such as stationary: $25
WiFi: $10
Equipment such as a laptop, printer: $500
Estimated min. Total Cost: $1,467
Important note: These are sample costs. Your costs may be significantly higher. Before starting any business, please carry out your own research to ensure you have the financial resources to launch your own service, and that you are satisfied with the risks involved.
First ask yourself, 'Can I afford it?'
And then ask yourself, 'Can I afford to lose it?'
That's a pretty pessimistic question.
But as any entrepreneur will tell you, you must be able to accept the financial risks of starting a business.
---
Q: Is starting a subscription box business worth it?
A: The answer is YES! Subscription means repeat business, which can equate to loyal customers and financial stability. It's no surprise that it's a multi-billion dollar industry that's continuing to grow.
---
Further Reading:
---
Summary
To recap, here are the most important things to remember about starting a subscription box business:
Build customer loyalty. New customers cost money to acquire; loyal customers are worth their weight in gold.
Pick a niche you know about and use your network.
Know your competition. Differentiate your offering.
Consider fulfilment companies to save time through automation and outsourcing.
Customer service is essential. Keep your lines of communication open.
Get a business address to protect your home and build your image fast.
Familiarize yourself with online marketing to build buzz.
Calculate your costs carefully. Know the risks.
Scale through customer loyalty, referrals and product diversification.
Still wondering if starting a subscription box is worth it?
The answer is YES.
Subscription-based models are everywhere — think Netflix, Spotify and Amazon Prime — and this model is only growing in popularity.
Like we said before, subscriptions mean repeat business.
This has the potential to give you regular cash flow, financial stability, and multiple ways to scale your business.
It's every entrepreneur's dream.