---
---
Q: Can you actually make money with Amazon FBA?
A: Yes. Although Amazon takes a percentage of your revenue – which varies depending on the category of items you're selling – the power and flexibility you gain from Amazon handling all of the shipping logistics is well worth it. If you do your due diligence and price your products appropriately, you can make money with Amazon FBA.
---
---
Whether you're thinking about starting an Amazon FBA business, or you're already selling through Amazon and you want to make your venture more profitable, this guide covers everything you need to know.
---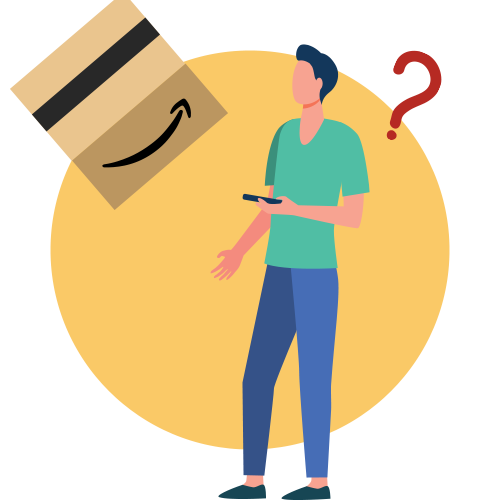 Why Choose Amazon FBA?
Let's start with the basics.
What is Amazon FBA?
Amazon is the leading online retailer in the United States, selling pretty much anything you could ever need (or imagine) with superfast delivery times.
The sellers who list goods on Amazon aren't necessarily large firms with giant warehouses.
Many of their sellers are small business owners who work remotely, often from home, with no inventory stored onsite. They don't even keep it in their garage.
If that sounds like you, and you want to know how to earn money from Amazon at home, read on!
You can sell goods through a special Amazon solution called Fulfilment by Amazon (shortened to FBA).
Sellers make or buy their stock and send it to Amazon where it is stored safely in huge warehouses. Every time a sale is made, Amazon fulfils the order on behalf of the seller.
They package and deliver items to the customer, and handle any customer service or returns.
That's why it's known as 'Fulfilment by Amazon'.
Amazon takes a slice out of your margins to cover their own costs (those giant warehouses don't come cheap). There's a flat fee per unit based on the product type, dimension and weight.
Long-term storage incurs high fees however, so you'll need to keep a close eye on your inventory.
If your margins are already slim, selling on Amazon likely won't help matters.
It's not a quick-win solution and as with any business model, there are no guarantees.
But if you plan to scale your business, it could save a significant amount of your time — which means you're free to expand your marketing campaigns and focus on ramping up sales.
Benefits of Selling on Amazon FBA
Sell your own products
Amazon is a vast marketplace. It can put your products in front of a massive audience — much faster and bigger than starting your own ecommerce website from scratch.
---
Sell other products
How do you make money on Amazon FBA? If you don't have your own products, you can still sell existing products — either through wholesale, or with your own customizations and branding.
---
Save time and scale
Amazon does the heavy lifting on things like packaging, delivery, customer service and returns. When you're free of those time-consuming jobs, you can focus on expanding your marketing and scaling your business.
---
Work flexibly
If you're looking for a way to work for yourself, an Amazon FBA business could be a great way to get started.
---
Utilize people power
Beyond the basics, there's no need to learn customer service skills. Amazon has people power and takes care of things quickly and efficiently.
---
Low-cost storage
Rather than taking up your spare room or garage with boxes of goods, Amazon stores your items for a relatively small fee. Just watch out for long-term storage costs — it comes with a sting!
---
Discounted shipping rates
Through Amazon's impressive logistics and delivery network, FBA sellers get reduced shipping prices. Customers also benefit from perks like free shipping.
Disadvantages of Selling on Amazon FBA
Fulfilment costs money
There are fees associated with fulfilment and storage. It doesn't work for everyone — be sure your products are still profitable after taking these fees into account.
---
Long-term storage stings
FBA sells products, not storage. Items that sit for too long (generally 6+ months) attract sky-high storage fees that have been known to catch out lots of sellers. Minimize fees by understanding how quickly your inventory moves.
---
Keeping track of inventory can be tricky
That said, when items aren't sitting under your nose (ie. in the garage) it's tricky to keep on top of inventory.
---
Expect more returns
When returns processes are made easy, it's more attractive for people to return items. Even though Amazon takes care of returns, you may end up with an excess of stock, not to mention the potential for damage during the returns process.
---
Beware commingling or pooling
Horror stories abound about 'commingling', which is the option of pooling your products with the same products from other sellers. Although there are benefits, there have been numerous mix-ups between honest sellers and other unscrupulous sellers, which has resulted in counterfeits, poor reviews and even sales bans.
---
Success is not guaranteed
How hard is it to make money on Amazon FBA? This is not a get-rich-quick scheme. You'll need to approach this model in the same way as any business venture: with planning, preparation, and a solid understanding of the fulfilment process.
How to Protect Your Home Address When Selling on Amazon
As you can imagine, FBA is a great way for aspiring entrepreneurs or home-based sellers to take the next step.
But before you get started, you should know about new rules that require you to publish your address on the Amazon website.
In 2020, Amazon implemented a new policy that requires sellers to display their business name and address on their Amazon seller profile page.
This is intended to help Amazon filter out unscrupulous and fraudulent sellers. It's also beneficial for the end consumer, who can make informed decisions before entering any purchase agreements.
All good so far.
So what's the problem?
If you're a seller who works from home with no official business address, you probably don't want to publish your home address on Amazon for all the world to see.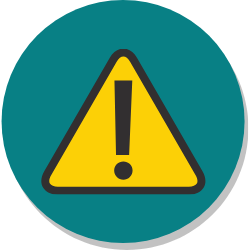 Publishing your personal details online, particularly on a global platform as large as Amazon, means anybody can look up your home address.
This is worrying for sellers who may have family at home, and it's particularly concerning in the event of buyer/seller disputes.
One way to protect your home address from view is to utilize a Virtual Office address.
It's quick and easy to set up and incredibly cost-efficient compared with an office lease. That's because you only pay for the business address and any mail forwarding requirements, not the physical office itself.
---
Read more: What is a Virtual Office?
---
In addition to shielding your personal address, a Virtual Office looks more professional and can help you build credibility with customers and other stakeholders — including suppliers and potential Amazon business partners.
That in itself demonstrates to Amazon and your customers that you're a forward-thinking entrepreneur, rather than an unscrupulous seller trying to make a fast buck.
That being said, there are rules on business address usage that you need to be aware of.
We cover this part later in this blog — skip ahead and learn more here.

---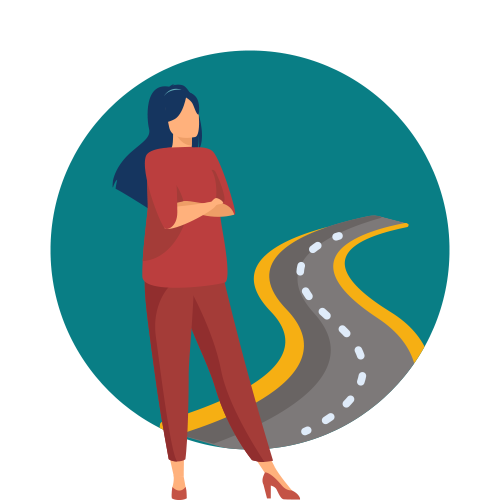 How to Start an Amazon FBA Business
Ready to learn how to make money on Amazon FBA?
Let's go through the various steps involved with starting an Amazon FBA business.
If you haven't already, set up an Amazon seller account.
US sellers can get started here: https://sell.amazon.com.
As part of the process, you'll need to provide your name and an address that will be published on your seller profile page.
As we mentioned earlier, some people prefer to use a Virtual Office address rather than their home address, as it keeps their home address private (read more about using a virtual address for Amazon here).
The benefits of using a Virtual Office address rather than a standard mailing address is that you'll have easy access to onsite office space, meeting rooms, copy services and receptionist support.
It's cost effective too. Virtual Office plans from Alliance start from just $49 per month.
---
Read more: Using a Virtual Business Address to Set Up Your LLC
---
If you're just starting out, you may wish to use your home address for now and consider switching to a virtual address later, once your business is more established.
Choose Your Business Model
The first step to starting your Amazon storefront is to choose your business model.
Whether you have your own handmade products to sell or you want to earn revenue by wholesaling, there are different options to suit you:
Private label: Customizing an existing product and adding your own brand, or 'private label', to sell online.
Wholesale: Buying goods in bulk directly from the manufacturer and reselling them.
Reselling/arbitrage: Taking advantage of sales or price reductions to buy discounted goods and resell them.
Dropshipping: When an order is received, the retailer places an order with a third party supplier who then ships the item directly to the customer.
Handmade: Creating or crafting your own items and selling them through Amazon.
Market Research
If you're going down the reselling, wholesaling or private labelling route, you'll need to find products to sell at a profit.
Be warned: this stage can take a lot of time.
Your aim is to find underexploited niches.
One way to do this is through Google. Start with a broad topic and work through the 'People also ask' section to see related searches.
This will lead you to questions about 'How do I solve X' or 'Where can I find Y', which is where specific products come in.
This is where you can drill down into different niches.
You can also check out social media pages, groups, or discussion forums to get an idea of the popularity of these products and what people think of them.
They might also give you helpful clues about how they can be improved or adapted.
Once you have some products in mind, open up Amazon bestseller lists and go through sub-categories, keeping a list of potentially suitable products that fit your criteria.
Your criteria should include details that will help you gain an understanding of the product's selling potential:
Profitability
Demand
Competition
When searching for products, keep in mind details such as size (small, medium, large), weight, price, and reviews.
You are looking for products that are flying under the radar, but are still popular enough to sell quickly (remember, fast sales means less chance of getting stung for 6+ months of Amazon warehouse storage).
This manual process is free, but incredibly time-consuming. You'll invariably go down multiple rabbit holes only to end up disappointed.
Good news is, there are some neat hacks and tools to help you get to those profitable products, faster.
One of them is Jungle Scout.
It's a paid-for tool that automates and speeds up the lengthy process of market research.
It pulls data directly from Amazon and sorts it by your own criteria. Using that information, you can find niches that people are interested in.
The tool's 'Opportunity Finder' will give you an idea of indicators such as demand (search volume, units sold), competition (low, medium, high) and pricing.
Using an extension, you can dig deeper into specific products to get average monthly sales, reviews, and an 'Opportunity Score', which ranks the viability of certain products on a scale from 1 (avoid) to 10 (the Holy Grail).
You might naturally shy away from paid-for products. But if you're focused on how to make money on Amazon FBA, these tools are well worth investigating.
Product Pricing
Once you have a shortlist of products, the next stage is to calculate your pricing.
Take all expenses into account when pricing, including landed costs to get your products from your supplier to Amazon — such as cost of inventory, packaging, shipping, and duties — and FBA fees.
You may also need to account for unexpected costs, like long-term storage or product disposal.
Amazon's fee structure is a flat fee per unit, based on the size and weight of the product.
Amazon lists the following FBA fees for US sellers (as of March 2021, but fees are revised every year so be sure to check Amazon.com directly):
FBA fulfillment fees: The FBA fee is a flat fee per unit, based on the size and weight of the product.
Fulfillment fees for orders: These FBA fees apply to order fulfillment and related services.
Monthly inventory storage fees: Storage fees apply to all items stored in a fulfillment center based on the calendar month and your daily average volume of inventory.
Long-term storage fees: Inventory in fulfillment centers is assessed a long-term storage fee in addition to the monthly storage fee.
FBA inventory storage overage fees: This fee is charged if your existing inventory exceeds your storage limits for a given month.
Removal order fees: You can have Amazon return or dispose of your inventory that's in fulfillment centers. A per-item fee applies.
Returns processing fees: A returns processing fee is charged for orders for which Amazon offers free return shipping.
Unplanned service fees: When inventory arrives at a fulfillment center without proper preparation or labeling, Amazon provides unplanned services for a per-item fee.
How do you price your product?
Jungle Scout recommends the 'rule of 3' when calculating product pricing:
Each product's sale is broken up into ⅓ for fees, ⅓ in landed costs, and ⅓ for you. (So, if the product sells for $15, you should expect to profit $5.)
Other sellers recommend at least a 25% profit margin after all costs. That should be enough to cover the cost of returns, unforeseen expenses and still make some money.
Simply calculate your profits by subtracting fees and costs from your potential revenue.
Intellectual Property and Legal Concerns
Make sure that you have the right to sell the products you have sourced. This applies to re-selling as well as private labelling.
You can't sell patented products, because someone already owns the rights to the product's design, or utility. This resource explains the topic in more detail.
It's your responsibility to check for patented products, as well as trademarks.
A trademark is any symbol, word, design, or group of words that a company has registered to represent their product or brand.
You can't use a trademark, or something that resembles an existing trademark, on your own brand or products.
A trademark owner usually protects a trademark by registering it with a country-specific trademark office. In the US, you can conduct a trademark check (or submit your own trademark) with the United States Patent and Trademark Office (USPTO).
Other legal concerns include copyright (for example the images you use on your listing), and specific regulations or safety certificates attached to the products you intend to sell. For instance, for food or perishable items, and for toys or games intended for children.
Amazon's Seller Central has detailed information related to your country of residence.
To ensure compliance and to satisfy any specific questions or concerns, we recommend seeking legal counsel.
Source Your Products
You may already have a network of potential manufacturers to work with.
If you know someone who produces a great product and needs help with sales and marketing, an Amazon FBA partnership could be a great way to get their product to market.
Or if you're looking to buy in bulk at discounted rates, there are a number of online B2B marketplaces to check out.
These include:
Check out more B2B marketplaces here.
Narrow down potential suppliers you'd like to work with and send an initial email to request a broad quotation.
Vet your suppliers based on their responses.
You're not just looking for the best price — this could be a long-term partnership, so you should take into account speed of reply, ease of communication (language barriers could be a factor in this), and how well they answer your queries.
When you have a shortlist of 2 or 3 suppliers, request samples of products.
Some will provide free samples, others will request payment (which can often be taken off a subsequent bulk order).
Examine your samples carefully for quality, functionality, and any specific details you requested. You may want to explore customization at this stage, and any additional costs.
Consider packaging and branding too.
If your supplier can customize products or add branding, such as your logo or specific packaging, you'll need to supply designs along with exact dimensions.
You should also expect to negotiate with your supplier.
This is a crucial step although admittedly one that makes many sellers feel uncomfortable.
Remember, the supplier isn't going to give their products away for next to nothing. They could easily walk away from the partnership — and in fact, many do.
Suppliers are looking for the same hallmarks in a potential partner as you are: prompt responses, respectful communication, and clarity.
Before entering any negotiations (or indeed, before sending initial emails) determine your buying criteria and be as clear about your requirements as possible.
When it comes down to final negotiations, you need to be realistic. According to Web Retailer, most suppliers are aiming for around a 20% profit margin.
Do your calculations. If you ask for a discount of more than 20%, your supplier is less likely to accept. In most cases, it is reasonable to ask for about a 10% discount.
Create Your Listing
In this section we'll address how to create a listing for your product.
One of the most important elements to think about is keywords.
This is how potential buyers will find your product. Amazon is a huge and competitive marketplace, so your choice of keywords and descriptions are essential.
If you're using a tool like Jungle Scout to manage your listing, they offer a tool called 'Keyword Scout' to help you identify the best terminology for your title and description.
You can also go direct to Amazon and search for your competitors, or products similar to yours, to learn which keywords routinely appear at the top of the results listings.
Never directly copy from other listings! Plagiarism is a quick way to get booted off the Amazon platform. You will annoy other sellers and ruin your reputation before you've even begun, which means all your hard work to this point will be wasted.
When writing your title and product description, include as many relevant keywords as possible.
But remember, you are writing for two audiences:
Don't jam your descriptions full of keywords. It will sound spammy and awkward.
Your sellers are real people (not search bots) with perceptions; your content needs to sound authentic and be easy to read.
Your bullet points should be concise, and inform the user of the top features and benefits of the product. Get to the point quickly and use a helpful, informative tone.
If a buyer picks up any irregularities in your content, which could be as simple as a spelling mistake or jilted punctuation (like too many exclamation marks!!!) they will click away and go to your nearest competitor instead.
High Quality Product Images
Images are very important to customers, so quality matters. Choose images that are clear, easy to understand, information-rich and attractively presented.
Your main image should be displayed against a white background, and should be a standalone photograph of the item — ie. not including any props or confusing add-ons.
Other images can be lifestyle shots to show the product in action.
Read more about content and photography requirements in Amazon's Style Guide (US).
Getting Stock to the Amazon Warehouse
When you're ready to send inventory to Amazon, start by creating a shipping plan. A shipping plan specifies the following:
The products you want to send to Amazon
The quantity of each product
The shipping method and carrier details
Whether or not you want to prepare and label your inventory yourself or have Amazon do it
A freight forwarder or customs broker will help ease you through this part of the process. They will help with customs and will usually advise on any import regulations too.
John Edmonds of Freightos follows this general rule of thumb (via Jungle Scout):
Go courier for packages less than 150 kg. It will cost you about $6/ kilo.
Go for air for anything between 150 kg and 500kg. That will run you about $4 per kilo.
Above 500 kg, you're looking at ocean freight – at around 50 cents/kg.
Read up on importing inventory here (Amazon US).
How to Start an Amazon Storefront
Having a seller account and listing items for sale is one thing.
But you can go further and enhance your customer purchase experience with your own branded store.
What is an Amazon Storefront?
Think of it as your online shop window, which differentiates you from other competitors.
Amazon Stores, or Storefronts, is a free feature provided by Amazon to businesses approved for Brand Registry, meaning that they are brand owners with a registered trademark and have successfully completed the Brand Registry application process.

What is Brand Registry?
It's a way to protect your brand that requires verification, and subsequent approval, from Amazon.
Find out more here: https://brandservices.amazon.com
Once you join Amazon Brand Registry, you can move forward with opening your Amazon storefront.
To build out your Storefront, log into your seller account and click 'Storefront' from the main navigation bar, then 'Create Store'.
From here, add your brand name and logo and design your page using existing templates. This makes the process relatively easy, and you don't need web design or developer experience.
Here, you can customize your page in your brand colours and add all your products.
You can add more pages to expand your storefront, depending on how many different products you want to sell.
Make sure you preview your Storefront and check for accuracies before launching it. Have other people test it for you too — such as a willing friend or family member!
---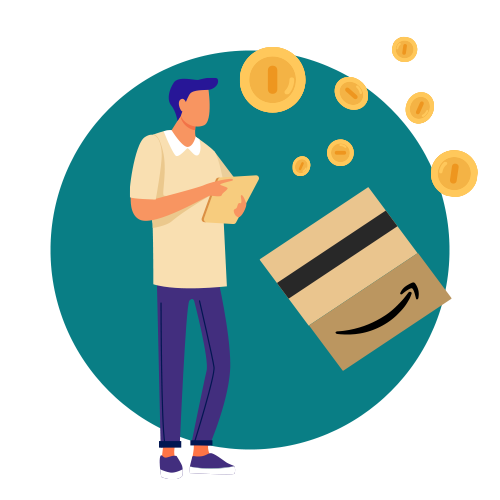 How to Make Money on Amazon FBA
Starting an FBA business is easy. But making it successful and profitable takes hard work and commitment.
It can be difficult to learn how to make money selling on FBA.
Whether you're new to FBA or you're an existing seller looking to make improvements
The big question on everyone's mind is:
How do I maximize FBA profits?
Marketing
FBA is not a 'set it and forget it' business. Fulfilment only goes so far — you need to plow as much energy into your marketing as possible. Optimize your description keywords and pay particular attention to your title, which is the first thing customers see. Consider hiring a freelance copywriter, preferably one experienced in keyword research and description copy, to work with you.
---
Build your own brand
Think of your business as a brand, not just a seller. You want customers to remember you, not just the products you sell to them. A Storefront can help you build a brand and develop engagement with customers.
---
Gain reviews
Would you buy from a seller with zero reviews? Very few people would. The more positive reviews you have, the more your customers will trust you and buy from you. Use Amazon's Early Reviewer Program to encourage buyers to leave reviews for new products, and follow up with customers individually using the 'Request a Review' nudge.
---
Aim for bestseller ranking
Some sellers aim for "short sharp bursts" to try to get as high up the bestseller rankings as possible. Once there the Amazon algorithm will start showing the item to people searching on the website.
---
Work on your photos
A photo paints a thousand words, right? To show your product in the best possible light (literally) you'll need to bring in the professionals. Be sure to follow Amazon's image policy to make sure your shiny new photos are accepted.
---
Answer questions (and learn from them):
Answer questions promptly and clearly. If you receive a lot of questions, you probably haven't written a good enough description. Learn from customer questions and if necessary, build some of your answers into your descriptions.
How long does it take to start making money on Amazon FBA?
It can be anything from a few weeks to a year or more. New starters have a bigger hill to climb, as you're learning the ropes of a new business while building out your listings, earning reviews, and arranging product samples and inventory.
Getting a shipment sent to Amazon can take weeks in itself, not to mention delays associated with returns or faulty products.
Be patient. Create a plan and stick with it.
Luckily for you, FBA is an established business model and Amazon's own seller resources are extensive, not to mention the countless guides, ebooks, forums, how-to videos and podcasts available via the web. Help is always at hand.
---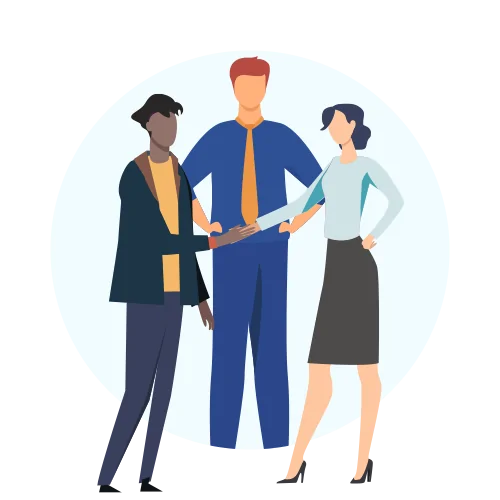 How to Make Money on Amazon FBA without Selling Anything Yourself
Yes, this is a thing.
Strange as it sounds, another strategy to maximize profits is to actually reduce your involvement as a seller.
One way is to become an affiliate marketer.
Sign up to Amazon's affiliate program and gain commission when people click on your ad.
You'll need a content platform to drive traffic to your Amazon affiliate site — such as social media accounts, a blog, a newsletter, or even guest posts on third party sites.
Other strategies include dropshipping.
This allows entrepreneurs to start an online business and sell products to their buyers without ever actually stocking the items themselves.
When a purchase is made, your supplier sends the item directly to the buyer. Although you're kept out of the main inventory/shipping loop, you're responsible for connecting buyer and seller — which is where your commission comes in.
---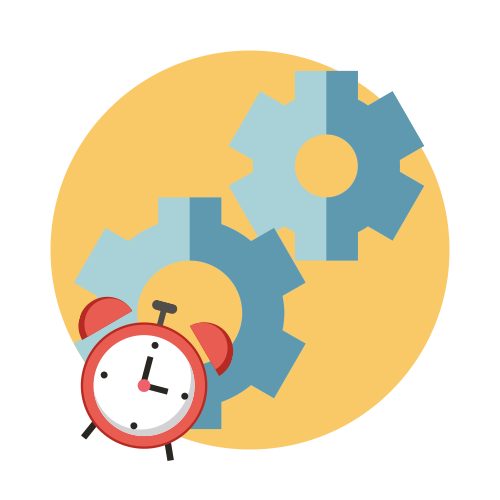 Automate Time-Consuming Tasks
As your business grows, you may benefit from automating or outsourcing certain tasks.
Amazon can take care of some of these on your behalf, such as:
Repricing
Inventory management
Feedback management
Customer service
Logistics and shipping
Of course automation comes at a cost. While it's worth getting involved in all areas of the business initially as part of your FBA learning process, there are often significant benefits in turning certain tasks over to more experienced parties.
You will invariably save time and energy. If you're focused on how to make money on Amazon FBA, you'll know that time saved can be plowed right back into other areas of your business (such as enhancing your marketing or seeking out new products).
There are many other areas of automation not directly linked with Amazon. For instance, you can hire a virtual receptionist to take care of incoming calls from customers and suppliers.
A live receptionist can also schedule appointments and meetings on your behalf.
As your business grows, this can become an essential strategy that allows you to reduce distractions and focus on other priorities.
---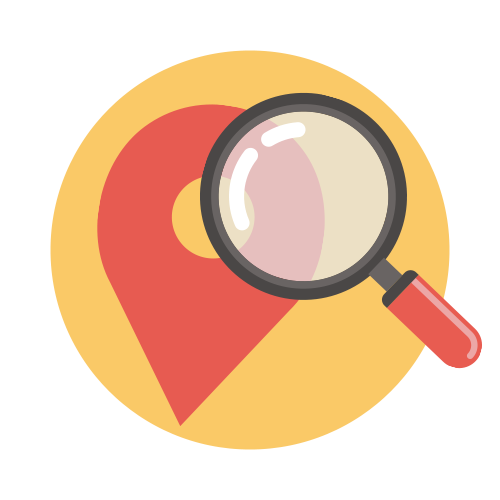 Your Address: What Happens if Your Account is Flagged or Placed Under Review
As with any business, sometimes problems arise that raise a warning flag with Amazon.
In certain circumstances, Amazon is placing some sellers under review and this may trigger proof of physical address.
When that happens, you may need to provide physical address verification.
How does this work if you are using a virtual address?
At the time of writing, Amazon does not have a clear, watertight policy about if a virtual office address is accepted.
Some virtual office companies claim that you can use a Virtual Office address with your Amazon seller profile. But we've done a lot of digging, and we can't 100% guarantee it.
Most of the time, your Amazon business will run perfectly well with a Virtual Office address.
But there are occasions when you may need to provide proof of your physical address.
If this happens, you will need to show a utility bill and a business license. These documents should carry the same name and address that's registered with your Amazon seller account.
If you don't have a business license for selling on Amazon, you may qualify as an individual seller rather than a professional seller.
---
Related: Amazon.com | Seller Identity Verification
---
The main reason you would need to show proof of address documents is if your account is placed under review.
A review is conducted by a Seller Performance Review team, who will go over your documents and the reasons for your suspension, and decide whether you may sell on Amazon.
Given that these are real people (as opposed to an automated box-ticking exercise), you can open a dialogue with them.
You can explain your reasons using a Virtual Office address rather than a home address.
To support your case, you may also want to provide documents related to your virtual address, such as the CMRA form you filled out during the application. This shows that you are a real, legitimate business.
This brings us onto our next question:
Why might your seller account get flagged?
Here are the top reasons for an Amazon account review
6 Reasons Why
Your Amazon Seller Account
Might be under Review
Selling prohibited items or suspected counterfeit goods
---
Negative feedback or a high volume of complaints
---
---
Opening a new account after being suspended
---
Complaint from a copyright owner
---
---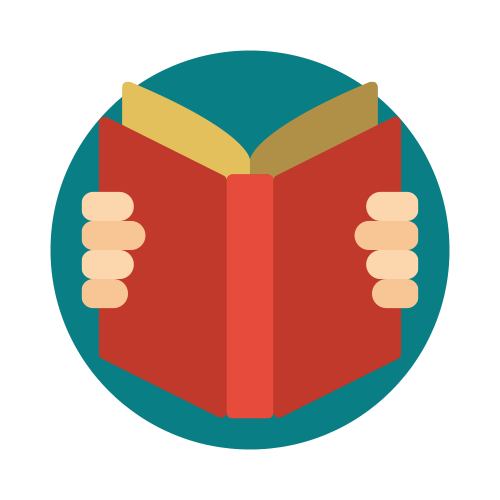 Conclusion and Further Reading
So, think you've got what it takes to make money on Amazon FBA?
Do you have the drive to see it through?
Want to explore new ways of doing business even if you don't have your own products?
Fulfilment by Amazon could be the solution.
Once you've got your foot in the door, there are many different avenues and new ideas to discover. The business opportunities are virtually endless.
Here are some in-depth resources to help you on your FBA journey:
To set up your business entity and licensing, check out these tutorials:
Good luck!