---
---
Q: How does a website benefit a business?
A: A business website operates as the first point of contact for customers and is an easy customer service solution for both the prospect and the business owner. Websites provide a seamless way for prospects to get to know your brand, products, and services. A primary website benefit is it projects the business image you want and creates relationships that lead to sales.
---
Top 10 Benefits of a Website
Maintain a presence around the clock
---
Keep up with and stay ahead of competitors
---
Easily inform customers and clients
---
Feature positive reviews and testimonials
---
---
Tap into new markets outside of your local area
---
Create an online community that stretches locally and worldwide
---
Lower the costs of traditional marketing and advertising initiatives
---
Utilize data to improve Search Engine Optimization
---
Improve the staff training process
---
Experts have long predicted that digitization is an inevitable part of life.
But that has never been more true than in the past year as companies from all industries were forced to shift to online operations, relying more on technology than ever before.
The pandemic has upended how businesses once thought was the most optimal way to operate. However, with most brick-and-mortar stores having to shut down indefinitely, companies were forced to rethink their strategies in order to keep serving their customer base.
Even businesses who brushed off the value of having a website were quick to adjust their way of thinking, or risk shutting down for good.
Resisting digitization is no longer an option for many companies.
---
---
The emphasis on virtual and online services has never been more evident and necessary, but not all companies have made the adjustments needed to keep up with the new normal of the world.
If you're just now coming to terms with this realization, you're not alone and it's not too late!
While there are countless ways to shift to a more digitally-oriented business, don't be discouraged.
Simply start here by getting a website up and running.
Having a good website is the foundation to a healthy, forward-thinking company. More than ever before, it is absolutely necessary for survival, especially for small businesses during these uncertain times.
With e-commerce reigning king, it's essential for companies across all industries to have a website that is informative, runs smoothly, and is user-friendly.
This is important because prior to buying something, most people will turn to a company's website before making a purchasing decision. Without a properly run website, companies run the risk of losing business.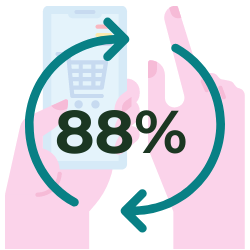 In fact, a Gomez study found that 88% of online consumers are less likely to return to a site after a bad experience.
That figure should show that businesses should be prepared for the inevitability of a digital world, and now is the time to start planning.
While it may seem daunting to create a website that stands out from the competition, it's absolutely crucial for businesses big and small to have an online presence in this day and age.
Having a website goes beyond showcasing your products or services — it helps you expand your customer base to nearly all over the world, improve your marketing initiatives, and allows you to interact with customers 24/7.
Yes, being able to serve your local community is great, but getting your brand out to the entire world is even greater!
However, there is a lot to consider before creating your website, so before you move forward, consider the following:
What features do you want on your website?
Will you hire someone to build it?
How much are you willing to spend on it?
What role can the website play in your company's growth initiatives?
Once you've been able to answer those questions, you can begin down the path of success and triumph.
---
Website Benefits For Businesses
Listing off every benefit of having a website would require a novel, but that also means it can help with an array of long-term goals.
So let's start with one of the most far-reaching benefits: around-the-clock service.
If you didn't have a website before, your customers were automatically limited in when they could learn more about your business, as well as when they could purchase your products or services.
Imagine you had a die-hard customer, and they recently moved away. Instead of them finding an alternative to your business in their new town, you could provide them the opportunity to continue supporting your company from across the country.
A website does more than simply add your business to another long list of similar companies — it allows you to begin building an online community.
Extending access to your company to customers from various time zones shows that you are dedicated to growing your brand, as well as connecting and interacting with customers all over the world.
One of the biggest benefits to having a website is your ability to actively engage with your competitors. It is likely that if you don't have a website, your competitors do, which automatically gives them the upperhand.
Having a website helps you stay competitive within your industry and gives you a better chance of attracting and retaining new customers.
Additionally, it's important that customers are able to get basic information from your website. Our fast-paced culture requires that people get answers instantly, and a website can help with that.
Your website can provide as much or as little you think would help your company, but it must include:
Business Hours
Business Address
Contact Information (phone number and email)
A list of products and services
Prices
That is just the minimum of what you can do. Incorporating some type of customer service phone line or chatbot is also ideal for companies looking to retain their customers.
Customer service is absolutely essential to a company's success, and when customers can receive quick, instant answers, they have higher satisfaction rates.
This is important because research has found that 62% of consumers stated they were likely to be a repeat customer of a brand if the company responded to their questions on digital channels.
Moving your customer service system online can actually improve your overall customer satisfaction. Thanks to modern technology, you can easily implement chatbots, automated email responses, and virtual receptionist services that ensure your customers are cared for.
Doing so not only improves your reputation, but it can also help you cut down on costs, save time, and makes your customer service more efficient.
Even more, you can loop positive customer experiences into a featured testimonial and reviews section that improve your brand's notoriety.
Oftentimes, consumers turn to reviews when deciding whether to purchase a product or service.
If there is an overwhelming positive response from previous customers, your brand's reputation will be able to reach an even larger audience and build confidence in the potential new buyer's decision.
Because of how our society functions, if a person cannot find your business online, they will likely assume it is not legitimate, which can hinder your reputation.
---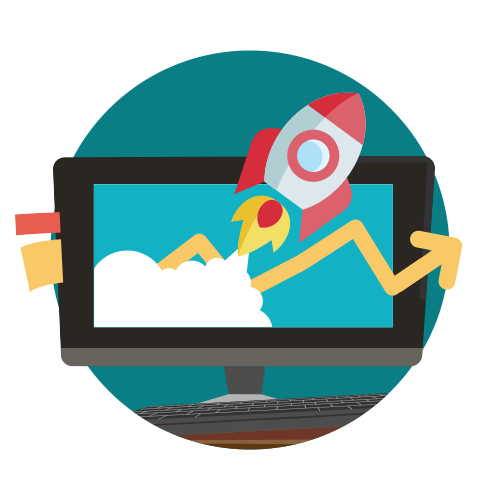 Expanding Your Community And Improving Marketing Initiatives
The benefits businesses can gain from having a website extends beyond improving your sales numbers — it can be a place where you create a unique international online community.
You might be thinking, "Isn't a Facebook business page enough?"
While yes, social media can play an integral part of building an online community where customers can interact with one another, it is still limited in what you can offer.
However!
Having your own website allows you the freedom to post various types of media, whether it be videos, forums, blogs, and more, in order to fully engage your audience around the world.
Building an online community is more crucial now than ever before as a virtual technology has been the key in keeping people connected over the past year.
Making these extra efforts to improve your company's online presence may seem like more work than it's worth, but using these progressive forms of advertisement and marketing will pay for itself in the long run.
Moreover, a website can help provide insight into what customers want, as well as which marketing initiatives actually benefit your business. If you have a website, you can use it to study:
Your customer's locations
Your customer's demographics
Your customer's buying habits
Your customer's favorite products
Taking this knowledge, you can better target your key audience and improve your company's business.
Consider also incorporating a mailing list for another dose of customer engagement.
Customers who sign up for the email list can gain access to information about any exclusive products, sales and discounts, giveaways, general updates about your company or even receive suggestions based on their previous purchases.
Not only are email lists one of the highest-converting marketing initiatives, but they also contribute to the online community you are curating.
Equally important and one of the most significant website benefits for small businesses is boosting your search engine optimization (SEO).
Simply put, SEO is a process that improves your website's quality and quantity of traffic through organic search results.
The power of good SEO strategies should not be underestimated — it can change how your local community learns about your business.
And if you don't think that SEO plays a significant role in how often people visit your website, research has found that SEO drives over 1000% more traffic than organic social media.
Furthermore, by incorporating a search engine's other tools, you can boost business and website traffic.
For instance, using Google My Business helps you claim your company and verify it.
This allows you to upgrade your company's initial search result by adding photos and videos of your business, some products, as well as other details like a link to your website.
And the best part? It's free.
Not only does using these types of tools make your company's online presence more apparent, it can help improve your listing.
SEO can help you collect and analyze data that improves the way you present your company and how often people visit and interact with your website.
For instance, SEO data can help you enhance your website by:
Using search volume to improve product/service naming

Search volume is simply the amount of time a product/service is searched for
If there is a specific product/service you are trying to better showcase, knowing which SEO keywords to use can help guide customers to your page

Arranging keywords that match up with a consumer's interest level

Having an understanding of where your customer is at in the purchasing process can help you suggest the best product/service possible

Utilizing data to better cater to your customers

SEO can help identify which area of your website pages is performing well, and which may not be
For instance, if you find that many people are visiting a discount page, but aren't making a purchase, this may indicate that the offer is not enticing enough for the buyer

Looking at organic rankings to understand competitors

Organic rankings help you understand which competitors may be seeing higher traffic volume and why
This allows you to make adjustments on your own website to improve how many people visit it, thus improving your organic ranking
The key to good SEO is mastering what your company is an expert at and showing customers who are undecided that you are the best option for their needs over other competitors.
Once you've nailed that, where you rank on search engines can grow and subsequently boost your sales.
---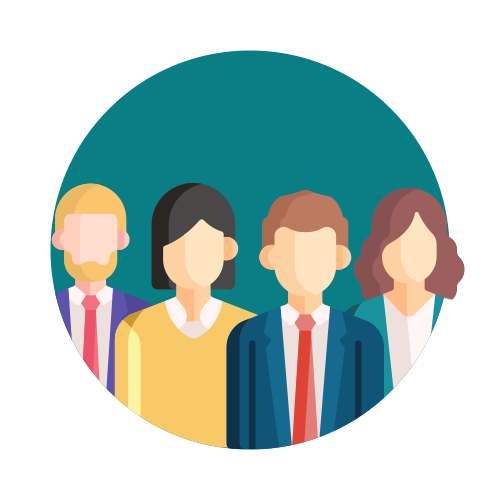 Staff And Real Estate Management
While it is true that websites can help boost your online presence, they can also make a huge difference in how your in-person operations work.
If you've recently hired new staff, instead of spending long periods of time training them about your various products and services, they can simply study them through your website.
Later down the line if they are unsure of something, they can always come back to the website for reference. Doing this makes it simple for employees to be fully knowledgeable about your business and ensure that they are able to properly help customers.
When looking for potential new employees, you can also use your website as a place to advertise new positions, what the role may be, the pay, and what benefits you offer. Doing so not only improves the experience for incoming staffers, but also makes the hiring process simpler for you.
After hiring a new staff member, you can then provide them with a personalized email address that is attached to your company's name and website ([email protected]).
This makes it that much easier for customers to remember your employees' contact information and creates a sense of professionalism.
---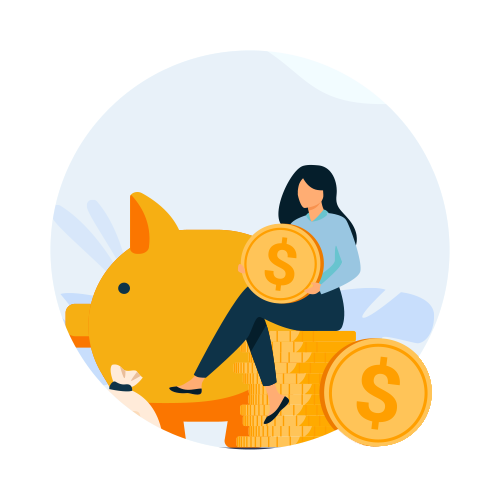 The Greatest Website Perk Of All
One of the biggest benefits to having a website for small businesses is not just the exposure it offers, but the cost cutting it allows for.
Websites are actually much cheaper than traditional forms of advertising (think a few hundred dollars each year) and can help you build a nearly unlimited source of income.
While a website can help you cut costs within your marketing and advertising departments, it can also lead you to cut down in other areas of the company.
For instance, if you find that the majority of sales you generate comes from your website, you can consider cutting down on your real estate footprint.
This is especially true if you're a company that sells physical products. Decreasing how much brick-and-mortar space your company takes up can help cut down on the cost of rent, employees and overall operational expenses.
---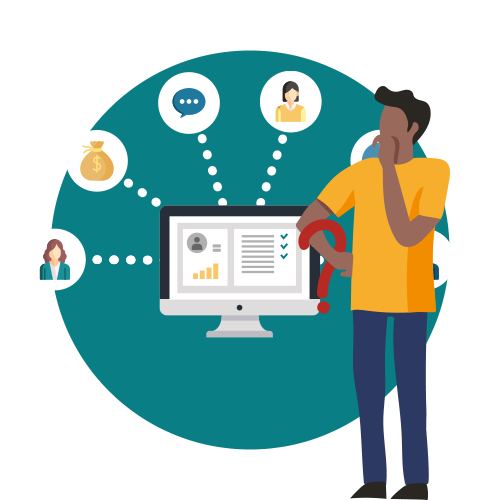 Who Needs A Website?
The short answer is: everyone who is running a business.
Whether you have a small, medium, or large business, most companies can benefit from having a website.
Beyond that, if you're an individual and not considered a "traditional business", it can be helpful to have a website. For example, if you're a doctor, real estate agent, hair stylist, actor, or politician, having a personal website can help boost your professional brand.
In fact, personal website benefits can make it simple for you to:
Educate and inform the public about yourself
Provide your resume or portfolio when seeking out new jobs or clients
Improve your reputation, particularly if you're facing bad press
However, any old website won't do.
It's important to have a website branding strategy that is eye-catching enough to stand apart from competitors and doesn't look outdated. Typically, the key to reaping the benefits of a new website is to make sure it is user-friendly and mobile-friendly.
This helps keep clients and customers up-to-date on your brand's culture and mission, while also providing them information on new products and various services.
---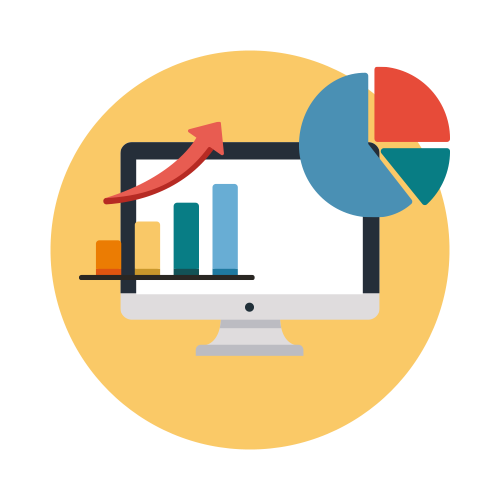 Website Benefits Statistics
If you are still unsure if a website can actually help boost your business, there is countless research that supports this strategy.
For starters, the following studies suggest that most customers research new businesses online.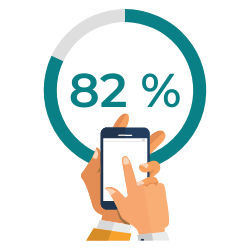 Even more, 45% read reviews before making a purchase.
This is particularly important in a post-pandemic society as ecommerce surpassed levels that were not anticipated until 2025. In short, the pandemic propelled society into the future, and ecommerce is now expected to bring in over $843 billion in sales this year.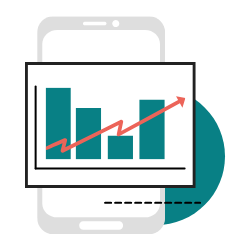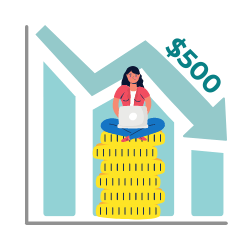 Considering the U.S. Small Business Administration recommends companies with less than $5 million in revenue should allot 7 to 8% of their revenue to marketing, having a website is a bargain.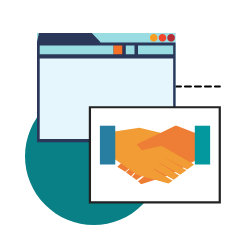 Without the right website, you risk falling behind your competitors. In 2020 alone, 51% of small business owners increased the amount of online interactions they had with customers.
– Oberlo
So what are you waiting for?
---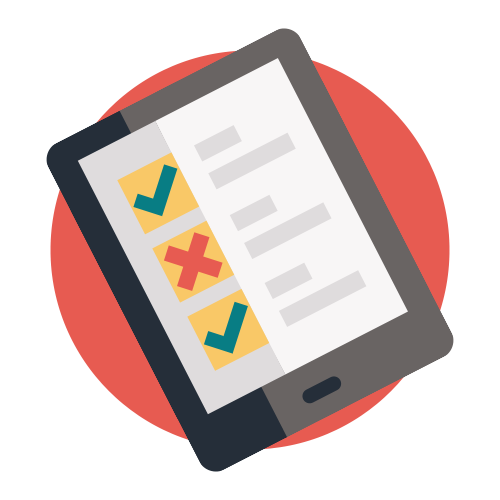 Website Advantages and Disadvantages
Now that we've covered the ins and outs of having a website for your business, it's important to note that sometimes, maintaining a website can have its downsides.
So in the interest of transparency, let's look at what some of the cons of having a website:
It costs money, despite expenses being relatively minor
You may enjoy seeming like an exclusive company
If your website is poorly made, it can actually damage your reputation
The reality is that there is very little to lose when adopting a website. Let's review some of the biggest advantages of having a website: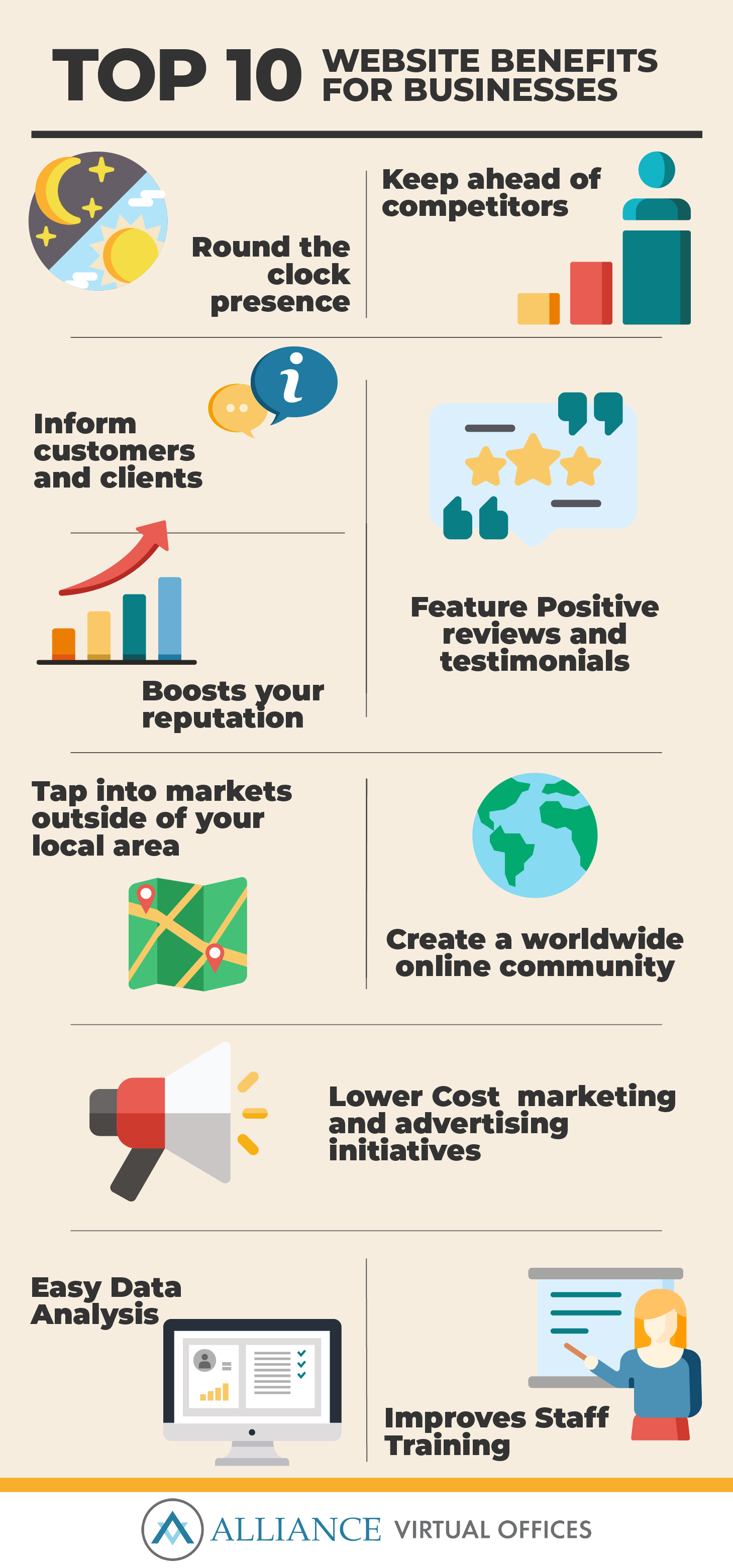 While creating and maintaining a website can certainly be challenging, it's pretty evident that the benefits of a website outweigh the cons.
---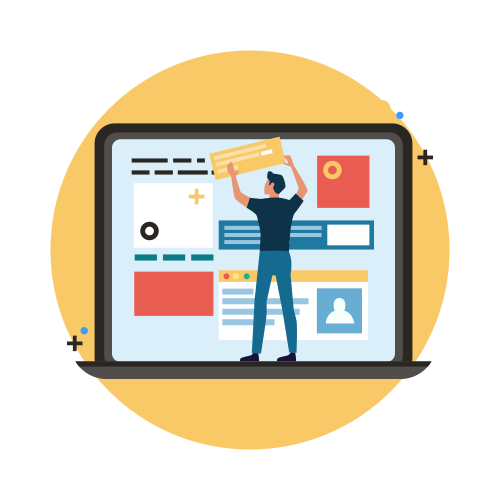 What Should Your Website Do?
Have you decided that this is the right path for your business?
If so, now you can choose which features you want to have on your website. But it's important to have an idea of what exactly you want your website to accomplish.
First, your website should clearly communicate the product or service you are offering for the consumer, as well as make it easy for them to purchase whatever it is you are selling.
Your website should also make your contact information easy to find in case potential customers have any questions or inquiries into your business.
Next, adding the human touch can make your company have heart, which is increasingly important to today's consumer base. Tell website visitors who you are, why you started your business, and what good you hope to accomplish in the future.
Once you've offered some personalization to your website, you can allow potential customers to sign up for your emailing list that could feature exclusive discounts and access to specific products or services.
Creating a healthy foundation for your website paves the best path for success in the future.
However, there's even more you can do to boost your online presence: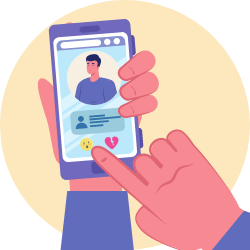 Social Media
Whether it's Twitter, Facebook, Instagram, or Pinterest, having a social media profile can help you navigate traffic to your own website.

When using these platforms, you can utilize their advertising features that make it simple for you to reach your target audience.
---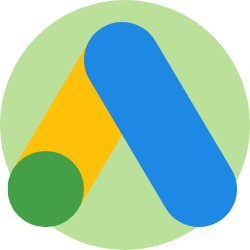 Google Ads
Similar to social media advertising, Google Ads allows you to purchase advertisements, as well as product and service listings in the results page of Google Search.
---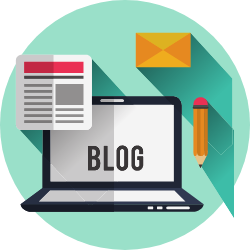 Blogging
Having your own blog not only adds a more human touch to your company, it allows customers to interact with you in the comments section.

You can also insert affiliate links into your blog that help guide customers to a product or service on your website.
If you're looking to go even further in boosting your online reputation, having virtual capabilities can help you do just that.
For instance!
Look to adopt a virtual address that can help tie you to a specific market.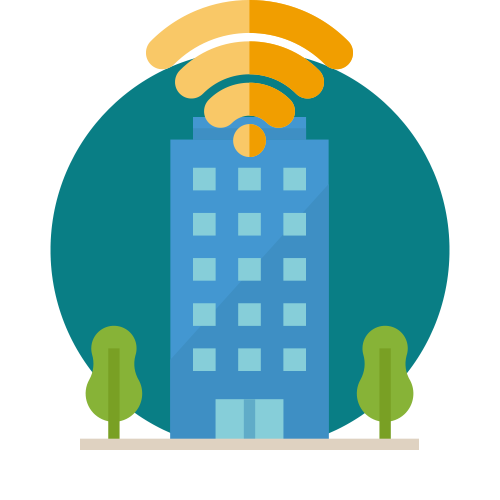 At Alliance, our virtual offices allow you to gain access to hundreds of physical addresses in cities around the world.
Small businesses in rural areas that want to branch out into larger markets can use one of our virtual addresses in a big city. This makes it easy for you to tap into that market and create a reputation that is reliable and successful.
But our virtual addresses go beyond providing you the ability to cater to a large city.
A virtual address as part of our virtual office plan allows you to have all mail redirected and forwarded to that location, alleviating the stress of piles of company-related mail coming to your home and keeps your business and home life separate, providing a level of protection and privacy.
And that's not all Alliance offers!
If you're really looking to fill out a professional reputation, we also provide virtual receptionist packages.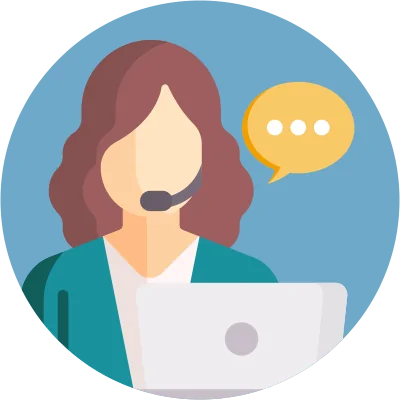 Our Live Receptionists are remote workers who carry out all the traditional responsibilities of a receptionist, without the costs of having an in-house employee.
Yes, this might sound too good to be true, but it doesn't end there. Our Live Receptionists can also help you:
Enhance your customer service and overall reputation
Answer and appropriately handle phone calls (block telemarketers, divert calls to voicemail, etc.)
Take messages and inform you accordingly
Schedule meetings according to your unique schedule
Take order placements if someone prefers to do it over the phone
The best part of having a Live Receptionist is that you are able to provide your small business with a sense of professionalism, without having to take on the hefty load of everyday operations.
Our receptionists take the time to learn the ins and outs of your business, help cater to your expectations, set you apart from competitors, and play an integral part in improving your company's reputation.
---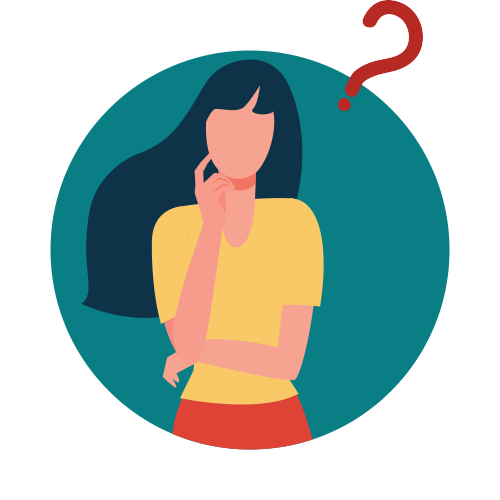 It's Worth It, Isn't It?
Having a website for your business is clearly the best path forward.
The benefits of having a website are more than meets the eye. You can easily tap into new markets, extend your customer base, curate and nurture an online community, and boost your brand's reputation.
Whether you're looking to kick off your new company and reach the local community, or branch out your established business into other markets, there is no easier way than to have a properly-run website.