---
---
Q: What does a customer success specialist do?
A: Customer Success Specialists work closely with customers to ensure they have the tools and support needed to be successful using your products/services. This creates loyal customers encouraging long-term, repeat business.
---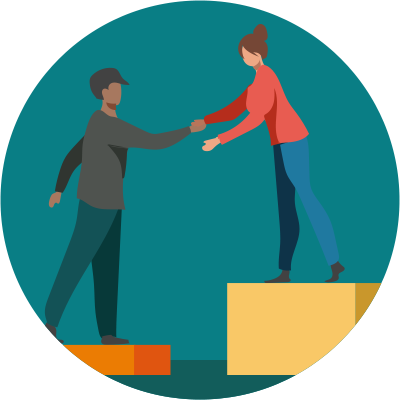 What is Customer Success?
Every business wants customers. And every business wants success.
Now consider this: what if your customers achieved success through your business?
That's the essence of 'customer success'.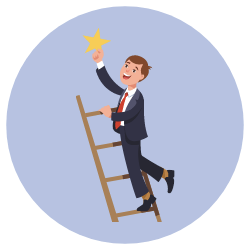 It's about enabling your customers to achieve their desired outcome by using your products or services. By resolving their pain points, you create long-term, loyal customers.
It's what every entrepreneur strives for.
And with the right people onboard, it's 100% achievable.
The customer success mission is spearheaded by the role of a Customer Success Specialist, or Customer Success Manager — but more on that later.
First, we'll examine the meaning of customer success and how it can help a virtual business thrive.
---
Customer Success: Explained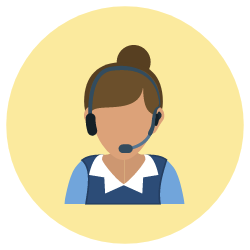 Customer Success is not customer service.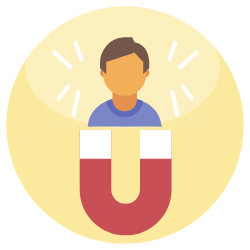 Customer Success is not lead generation.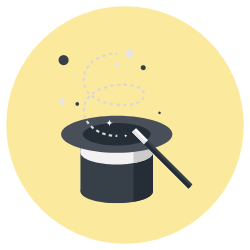 Customer Success is not a marketing trick.
So what is customer success?
First up, notice we're talking about customer success — not customer service. They're linked, but they're not the same thing.
Customer success is a term that refers to maximizing customer profitability for the long-term.
It's weaving a culture of customer-centricity into your organization.
It's not simply about customer acquisition or lead generation, and it's not just about marketing or sales.
It's all these things working together for one important objective:
Sustainable customer retention.
How does this generate ROI, you ask?
Through your products and services, you provide an experience that's so valuable to your customers that they stay with you.
They provide repeat business and they may even go on to buy upgrades or premium products.
This fuels your own long-term profitability and growth.
Your ROI is an outcome of the customer experience. We're not just talking about a pleasant after-sales service or helpful support; these things are incredibly important, but it's more than that.
It's about delivering real value through your products and services that aids in the success of your customers.
A customer who recognizes that their company is successful because of your products and services, is the type of customer that's worth keeping and nurturing.
Your focus now is on retaining and extending the lifetime of your customer.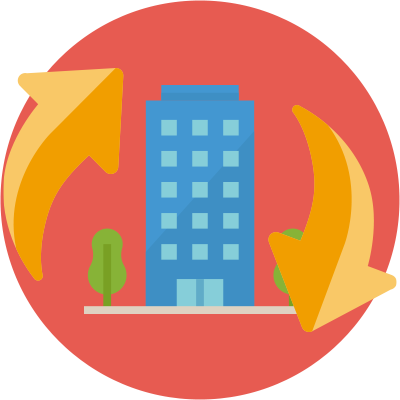 Customer success is a two-way strategy:
Your products or services enable your customers to become more successful.
In turn, they become long-term loyal customers, which enables your company to become more successful, too.
You might think of it as 'success breeds success'.
Remember, we are talking about customer success, not customer service.
Like we said before, the two are inextricably linked but they have different objectives.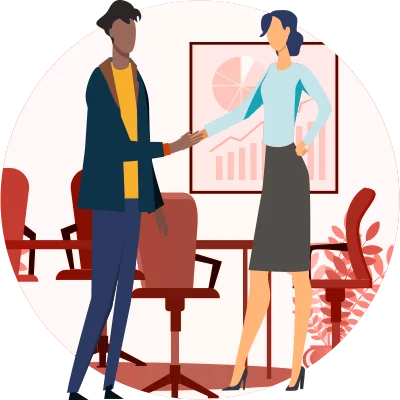 Customer success seeks to enable your customers' success through long-term utilization of your products and services. Their success ensures your success.
Customer service is the support and advice you offer customers throughout their life cycle with you. The onus is on day-to-day support rather than integration for future prosperity.
Still, an effective customer success strategy will involve many, if not all, of your customer-facing business departments.
That includes your customer service and support teams along with marketing, sales, and product or business development.
Customer Success for Virtual Businesses
Customer success is an important strategy for any organization, large or small.
But it's particularly beneficial for virtual businesses.
Think about it:
With a virtual business, there is very little face-to-face customer contact.
The same goes for remote colleagues who work 'together', digitally speaking.
Sure, you may speak over the phone, use live chat, or communicate over video calls using tools like Zoom, Teams, or GoToMeeting.
But you're still missing an important part of the puzzle: human contact.
This is where traditional businesses can have the upper hand.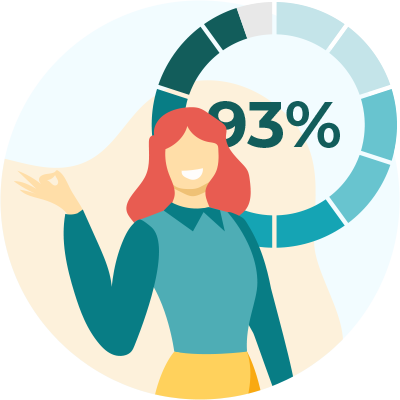 One study at UCLA indicated that up to 93 percent of communication effectiveness is determined by nonverbal cues.
That's the power of in-person communication.
Not even video calls can completely replace in-person communication.
If you've ever tried to have a video call with spotty WiFi, or with an audio lag, or with a particularly chatty team member — not to mention the now overfamiliar "You're on mute!" scenario — you'll know what we mean.
Even Zapier, which proudly operates as a remote company, extols the benefits of in-person contact in its blog post, 'How to manage a remote team':
"In-person interaction is valuable for any team. There is definitely something unique that happens when teammates can work on something in person."
It can directly impact your team performance too.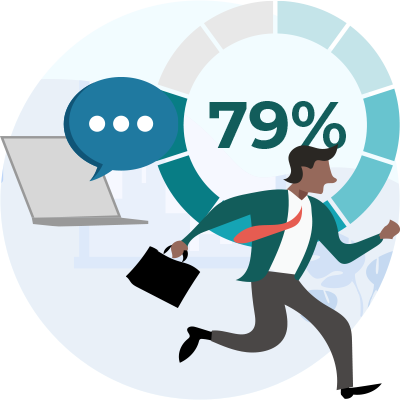 In a study by Randstad US and Future Workplace (April 2019), 79 percent of respondents said that communicating virtually encourages them to work reactively, rather than strategically, in their day to day work.
A virtual business may win productivity by fostering flexible work, and it may save operating costs by cutting real estate.
But a business targeting growth needs strategic, joined-up thinking.
That's slightly more challenging when you're thousands of miles apart and collaborating digitally.
We said "slightly more challenging".
We didn't say it's impossible.
After all, Zapier is a successful company. And they're fully remote.
Once again it all comes down to great communication and relationships (same as any customer success strategy — we'll get back to that in a moment).
Plus, one positive thing to come out of the events of 2020 is that we're all more accustomed and well-practiced at working together, virtually, and getting things done.
The takeaway here is that a virtual business may be at a slight disadvantage when it comes to customer experience, because they don't have that 'unique something' that happens when you meet customers face-to-face.
How do you fix it?
Yep, you guessed it.
A customer success strategy.
Now the big question: how do you achieve customer success?
Enter the Customer Success Specialist.
---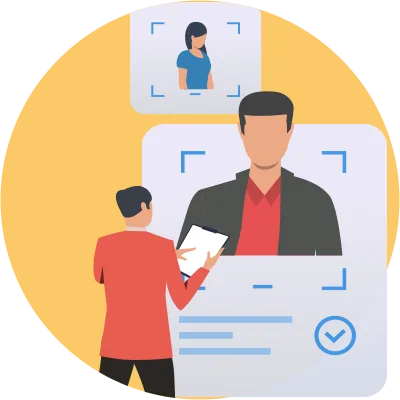 Customer Success Specialist Meaning
A Customer Success Specialist is the person responsible for building customer success within your business.
It's someone who solely focuses on your clients, or a particular segment of your client base. After all, without your clients, you have no business.
A Customer Success Specialist may also be known as:
Customer Success Manager
Client Success Specialist
Client Success Manager
Client Experience Manager
Customer or Partner Success Advocate
Only someone with the role of a Customer Success Specialist (or Manager, or Advocate, or some other creative title) is completely focused on building long-lasting, positive relationships with your clients.
This person is effectively a customer advocate.
Post-sale, they become their main point of contact for anything from trouble-shooting to future sales, contracts, and financials.
It's a pretty wide-reaching and comprehensive role.
That's why some Customer Success Specialists may only focus on specific VIP clients.
Depending on the size of your organization, you might have a team of Customer Success Specialists.
These roles are often found within the sales organization of enterprise, cloud, and SaaS businesses.
The demand for this position has dramatically increased with the advent of more subscription and annual licensing models for software companies.
For example, Microsoft Office used to be sold as a software that could be downloaded to a user's computer. Now, it's available as an annual license from the Microsoft cloud.
But it's not limited to tech services.
Here at Alliance, we provide business address services and live call answering support on a monthly service agreement.
These services can be utilized for both a short-term or long-term basis, depending on the needs of the customer.
That's why we have our own Client Success Team.
We find that growth-oriented companies view their business address as a long-term solution, and we continue to work with them long after they become a customer.
After all, an address is part of a company's identity; once that address appears on public LLC documentation or business cards, it becomes a valuable and integral part of the company's future growth strategy.
The same goes for many other service providers that operate on license agreements or subscription models. Any business with a recurring revenue structure has the potential to generate long-term loyalty, providing they continue to add value by matching the customer's needs.
You stand to gain more from this relationship by nurturing long-term customers, understanding what they need, and offering solutions — including upgrades and add-ons — to match their requirements.
In other words, a subscription or recurring model business is often the ideal organization to recruit a Customer Success Specialist, who will seek to strengthen the customer experience with the objective of developing long-term customer retention.
How exactly do they do it?
Let's break it down.
Customer Success Specialist Roles and Responsibilities
Advise on the best solutions within your product range
Upsell or cross sell customized products
Work with the customer to ensure they get the best out of the solution (and remain a customer)
Gain crucial insights for future product development.
The key part of their role is to understand your customers and how to solve their long-term needs.
Let's say you provide software to recruitment companies. There's a lot of competition in that space, so the CS Specialist's role is to understand what your clients need from your software and then act on that information.
These things don't happen overnight.
It's part of a long-term strategy that takes consistency, persistence, and a shared team ethos.
A Customer Success Specialist should be present for every aspect of the customer experience.
They shouldn't work in a silo.
They're not a level in your sales funnel.
They're not someone that customers 'can be passed onto'.
They should be present at every touchpoint of the customer's journey.
With that in mind…
Customer Success Specialist job responsibilities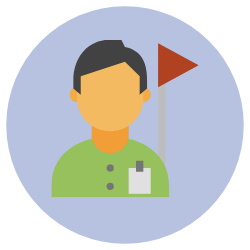 Works directly with customers on their journey from enquiry to post-sale
---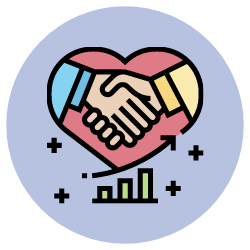 Build relationships with customers that supports and nurtures
The relationship should be long-term — it doesn't stop once the sale has completed
---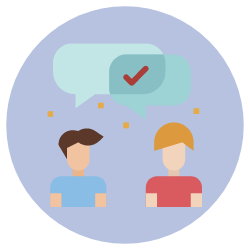 Customers should feel comfortable contacting the Success Specialist, by messaging or emailing them, or phoning their direct line
---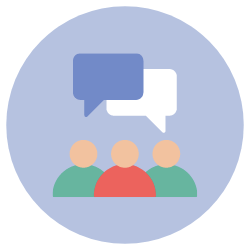 It's a 'people person' role and is best suited to someone who communicates well, in a friendly yet professional manner.
Key Skills for Customer Success Specialists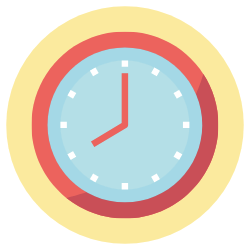 Organization and time management
You will be working with multiple customers who all have their own unique requirements; speed of response along with the ability to deliver a working solution promptly is essential.
---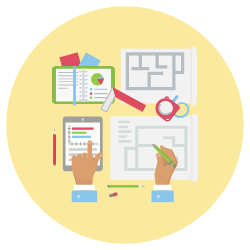 Project Management and Planning
This is a hands-on role where you will plan, manage and deliver solutions to match our customers' needs. A strong analytical and process-oriented mindset is important.
---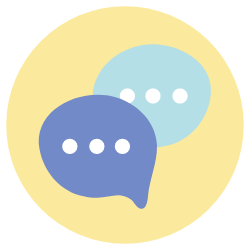 Strong Communication Skills
Strong written and verbal skills is a must. You will be communicating directly with customers via phone, email, live chat, and through video and audio conference calls.
As you can see, Customer Success Manager jobs span a huge variety of responsibilities and interact with multiple departments.
Often, it will be a leadership role, so a natural ability to train and mentor other team members is equally important.
Customer Success Specialist Job Description
Customer Success Specialist jobs vary enormously depending on the type of company and business model.
The following sample job description provides a little guidance on how you might recruit for the role.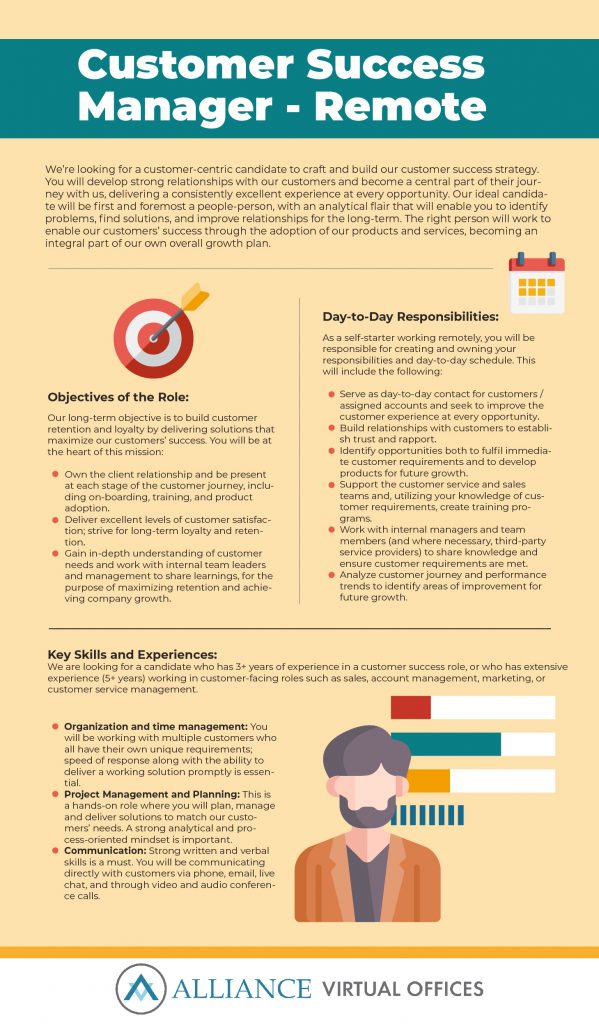 ---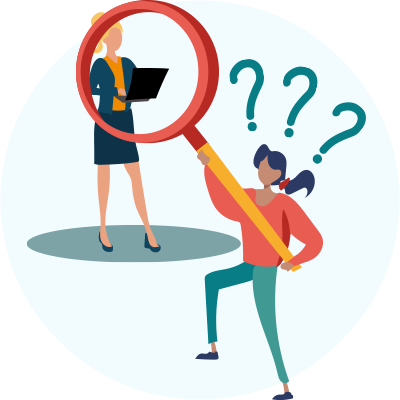 Why You Need a Customer Success Specialist for Your Virtual Business
Great business is built on relationships.
Remember the part where we said that virtual businesses may be lacking something in their relationships, because they're not typically face-to-face?
And we also said that virtual businesses benefit from a lower cost base because they don't have to pay for real estate and facilities?
That represents not one, but TWO good reasons to hire a Customer Success Specialist:
A Customer Success Specialist will work to 'fill the gap' in your customer relationships by providing dedicated attention.
You're operating lean and saving money on real estate, so potentially you can reinvest those savings back into your business in the form of a customer success strategy.
Ultimately, this approach aims to fuel your future growth.
But you don't have to be a large organization to hire a Customer Success Specialist.
Yes, they often feature in larger organizations with complex or lengthy sales cycles. However, the same strategies and 'white glove' service these companies use to build rapport with their customers can be emulated at every business, regardless of size.
In fact, small and medium virtual businesses can accommodate this role particularly well, as they are typically more agile than larger, hierarchy-driven, location-based firms.
If you cater to long-term clients, and if you have the capacity for repeat buyers, then you can emulate a customer success strategy.
A Virtual Business Can Hire on Skills, Not Location
Now, if you are planning to go the extra mile and hire a specialist, you might be wondering:
How can I hire someone to work directly with my customers when I don't have a physical office location?
If you're a virtual business, you don't necessarily need a physical office.
You can use a virtual address for important company processes like business licensing and business entity or LLC setup.
---
Read more: Using a Virtual Business Address to Set Up Your LLC
---
Virtual offices also have onsite meeting rooms and workspaces, so you can also use it to touchdown to work, meet or collaborate when necessary.
(That's how a virtual business can build those all-important face-to-face relationships).
Here at Alliance, we work with businesses of many different sizes and models. Some wouldn't even class themselves as 'virtual'.
They might have a centralized head office with onsite teams and departments. They only need virtual office locations for ad hoc meetings, or to create a presence in a new market.
Others are fully remote.
They work from anywhere and their team members may be hundreds or even thousands of miles apart, yet they're all working toward the same company mission.
Both models benefit from a customer success strategy.
In fact, the benefit of having a fully or partially remote team is that you can hire from anywhere.
In particular, you can hire a Customer Success Specialist who really is a specialist.
Your best candidate might live in a different state, maybe even a different time zone.
But if they have the right experience, skill set, and personality to strengthen your company through your customers' success, then you're onto a winner.
Build Your Customer Success Strategy with Customer Service
A word about customer service.
By now, you should know that customer success and customer service are two different things.
But they are inextricably linked.
After all, customer service shares many of the same qualities as customer success: it's all about great communication, solving problems, and building relationships for future growth.
Good support is essential to a customer success strategy that really is a success.
Even the most loyal, successful customer can be lost through a negative experience with a sharp-tongued receptionist or a poorly-trained support assistant.
That's why a Customer Success Specialist is usually an all-seeing role. They will work with potentially every customer-facing team member to ensure every touchpoint is a positive one.
That said, not every virtual business has the need or the budget for full-time customer service representatives.
Or, for fast-growing startups who are scaling faster than anticipated, they may be lacking in customer service simply because they can't recruit fast enough.
In these cases, consider hiring a virtual receptionist who will strengthen your customer service experience and set the foundations for your customer success strategy.
---
Read more: Top Answering Services for Small Businesses
---
A virtual receptionist, also known as a live receptionist, typically provides live call answering services as part of a remote team.
They usually cover incoming calls, answer general enquiries, take messages, and arrange meetings or appointments. Some virtual receptionists can help in other ways too, by providing admin assistance, data entry, and marketing or social media support.
Regardless of how much involvement your virtual receptionist has with your organization, they are still representing your brand.
They still talk with your customers.
Therefore it's essential that they form part of your customer success strategy, and work with your Customer Success Specialist, to ensure a consistently positive experience.
---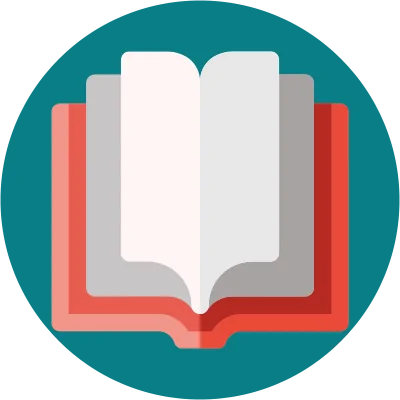 Conclusion and Further Reading
To sum up, a customer success strategy focuses on enabling your customers to achieve their desired outcome — ie. success — by using your products or services.
In turn, you generate your own success by nurturing those relationships through a Customer Success Specialist to create long-term, loyal customers.
This role is particularly beneficial for virtual businesses, as it places a much bigger emphasis on relationships. For remote companies that rarely meet clients face-to-face, this level of dedication can result in stronger (and ultimately more profitable) relationships.
---
Resources and Further Reading:
---