---
The modern virtual office has evolved dramatically from its early beginnings in the 1970s. Over the decades it has grown and diversified to its current status as a thriving, flexible workplace solution for businesses all over the world.
The virtual office has its roots embedded in technology, and where mainstream technology goes, the workplace eventually follows. So it's inevitable that the top virtual office trends in 2019 will largely reflect technological advances, digitization, and flexible working patterns.
Let's take a look at some of the key trends we believe will evolve in the virtual office world throughout 2019.
---
1. Digital mailboxes.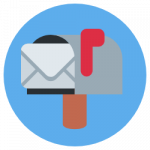 One of the biggest emerging trends we've seen recently is digital mail, which is seriously disrupting the virtual office model — in a good way. The receiving, sorting, storing, and forwarding of mail is an integral part of the virtual office service, but it's a very labor-intensive task that's not immune to human error. In place of manual mail forwarding, a growing number of virtual office centers are now introducing a digital solution to help speed up the process and provide a more efficient service to their clients.
Digital mail, as it's known, is a service that scans incoming mail, notifies the client when their mail has arrived, and allows the client to view photographic images of their mail via a smartphone app. Through services such as Earth Class Mail, iPostal1 and Anytime Mailbox, clients can have the mail opened, trashed, or forwarded. The big draw for clients is the ability to view their mail from their mobile device at any time of the day or night, and they no longer have to physically receive the mail — they can have the contents scanned and sent to them digitally.
This is an exciting evolution in the virtual office model that we expect will become even more popular in 2019, as more centers integrate the service in line with client demand.
---
---
2. Coworking virtual offices.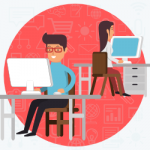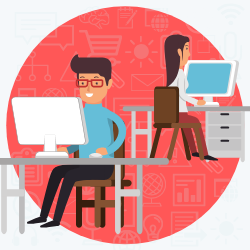 What? Yes, coworking and virtual offices are different, but a coworking virtual office model makes perfect sense. It's best for people who want to use the office infrequently, but who don't want the hassle of reserving a day office every time they come in to work. Most coworking spaces have an open desk available at all times for their virtual office clients, enabling them to simply touchdown and get to work. Depending on the space, you may have to pay extra for the time you use it, but it's yet another way that the virtual office sector is becoming more flexible and adapting to the needs of modern business.
---
3. Advanced use of Live Receptionist services.
For as long as the virtual office concept has been around, live call answering and receptionist services has been a major part of it. We've noticed that businesses are becoming more sophisticated in their use of outsourced live receptionists and the VOIP system that's integrated with the service.
Clients recognize that it's not just a phone number or a call answering service; they can support their customer service strategy by creating custom greetings, setting up multiple caller menus and extensions, and having their receptionist take calls and schedule appointments — all of which saves time and money, and supports business growth.
---
4. Using a virtual office address to start a business.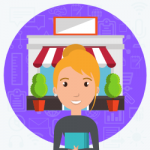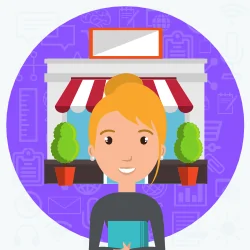 It's now commonplace for clients to leverage their commercial address and business VOIP number to start a business, and carry out certain transactions. Among them, clients can use their virtual office address and phone number to build their credit profile and apply for funding from banks or other credit providers. As such, clients are increasingly asking to use their virtual office as a registered agent address, as they know that this will work in their favor when it comes to applying for business credit.
Using a virtual office as a registered agent address is possible, but it can be tricky unless a more frequent mail forwarding service is used. This is because 'service of process' mail (SOP) and mail from the secretary of state must be handled differently than commercial mail, and must be received immediately rather than waiting for the client's standard mailing frequency, which could be as little as once per month (read more about setting up a business with a virtual office address here).
---
[custom_block description='Need a business address? Get an instant presence anywhere with a
Virtual Business Address.
1000s of locations to choose from. Professional service and unbeatable value from just $39 per month' image='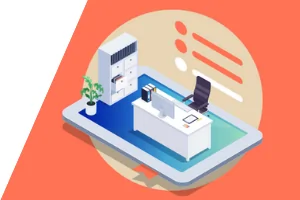 ' link='
Sign up today!
']
---
5. Remote work keeps rising.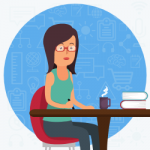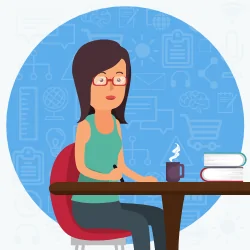 Another big trend we've seen over the past few years has been the steady rise in remote work practices. Thanks to mobile technology and wireless connectivity, many office-based employees and entrepreneurs can now work from virtually anywhere — at home, in a coworking space, on the train, even in the air. And as research continues to support the claim that remote working boosts productivity, we believe that trend is set to continue.
Last year, FlexJobs released data that found that found 3.9 million U.S. employees, or 2.9% of the total U.S. workforce, worked from home at least half of the time. This was a 115% increase from 2005.
Remote work practices fit perfectly with a virtual office. A virtual office provides all the regular services you will find in an office environment, minus the actual office — therefore workers are free to carry out their duties remotely, wherever they feel most productive, while benefiting from the centralized support system of a virtual office. Therefore we expect to see more take-up of virtual office plans over the coming year to support the growth of remote companies and their workforces.
---
6. More people are becoming digital nomads.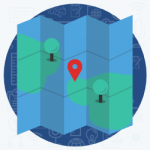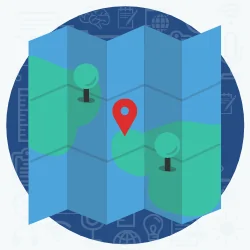 We've been watching the steady rise in digital nomads for some time, and this is another trend that's made possible by virtual office services. In the 2018 MBO Partners State of Independence Research Brief, 4.8 million Americans described themselves as digital nomads.
"Digital nomads are people who choose to embrace a location-independent, technology-enabled lifestyle that allows them to travel and work remotely, anywhere in the world" — MBO Partners State of Independence Research Brief 2018
The MBO research is fascinating, and shows the extent of the interest in this work and lifestyle. It suggests that the number of digital nomads "will likely grow substantially over the next few years" as different generations adapt to the flexibility and freedom of working from anywhere, combined with "changing views towards work".
Of course digital nomadism is not without its challenges, and those who choose to blend work with travel still require a centralized office for their business, usually a commercial address for mail and a place to touchdown and work or meet clients between traveling. For that reason, a virtual office helps entrepreneurs stay tethered even when they're running their business thousands of miles away.
As the MBO research concludes, "The outlook for digital nomadism is quite positive… An expanding number of specialized services and products are making it easier to become and operate as a digital nomad, and corporations large and small are expected to hire more remote workers — both independent and traditional — in the coming years."
---
7. Improvements in office design allow different types of work.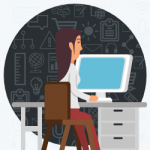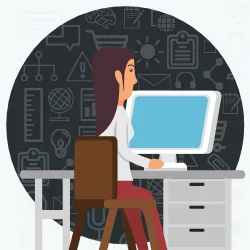 With a virtual office, you simply turn up and use the office space on an hourly basis, when you need it. However during those times, there are different tasks you might need to carry out such as quiet concentration work, a client meeting, a quick brainstorm with your business partner, or a private phone call.
Many flexible workspaces now acknowledge that the workplace environment should be able to accommodate different requirements without the need for the user to go elsewhere. For instance, many virtual office centers now provide day office space with phone booths for private calls, and soundproof rooms for podcasting or video conference calls. There are often different sized meeting rooms for specific purposes, and some centers are able to provide a multitude of spaces for a quick huddle, or just a change of scenery.
As Mark Phillips, the co-founder of office design specialist K2 Space notes, "The varied needs of occupants is a key influence in the overall layout and aesthetic of emerging modern workplaces", which is driving demand for 'destination workplaces' — "a space where people want to work."
In line with this workplace evolution, more flexible workspaces are seeking to meet the needs of their occupants by providing space that accommodates multiple requirements, and since the majority of these centers provide virtual office services, we expect virtual office clients to benefit from improvements in workplace design over the coming year.
All in all, 2019 is shaping up to be another exciting year as more people embrace work/life balance and enjoy the freedom and flexibility that comes with today's technology-enabled business culture. The virtual office concept continues to gather momentum and we look forward to welcoming many more entrepreneurs, remote teams and digital nomads over the coming year, and supporting them on their growth journey.
Share this:
Want to Comment?
talk to us on: