---
Since the foundations for the virtual office concept were first laid back in the 1960s, the industry has gone from strength to strength. We don't know exactly how many businesses worldwide are using one, but we can safely say the number is somewhere in the millions.
Before we delve into the history of virtual offices and pinpoint some of the sector's major players, you might be thinking: that's great, but what is a virtual office exactly? We wouldn't blame you for wanting clarification — especially as the service (and therefore the definition) has evolved over time.
Despite the economic uncertainty we're experiencing around the world at the moment, the virtual office industry is still going strong. Actually, its continued growth is being driven, in part, by the effects of an unpredictable market.
Increasingly, all sorts of businesses – from solopreneurs to multinational companies – are choosing virtual offices to fulfill their need for flexibility at a relatively low cost (prices start at around $50 per month).
---
What is a virtual office?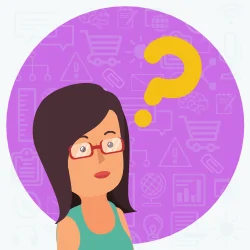 The term 'Virtual Office' is quite broad because different providers offer different services. That said, all virtual offices are typically comprised of an amalgamation of the following three things: people, place and technology.
The most common services included in a virtual office membership are a business address; an online phone system; a place receive, pick up or handle mail; a Live Receptionist and conference rooms to host face-to-face meetings.
Virtual offices are constantly adapting to facilitate the needs of the businesses that use them, which is why many are offering further 'add-ons' nowadays like the option to hot-desk in the building's coworking space, and access various cloud technology services.
The bottom line is that you can add and subtract these services depending on what you need and how often you need them. For instance, you might need Live Receptionist hours included in your membership package but not meeting rooms or hot-desking.

---
The people who started it all
Virtual offices wouldn't exist without modern technology and the property entrepreneurs who decided to harness it. Although the success of the industry was a collective effort involving many people, a few were there in the early days to really kick start it.
You could say that tech people like Alon Cohen helped to start virtual offices. He invented the type of audio that would enable the creation of VoIP and co-founded VocalTec Communications Inc. VoIP phones are a popular virtual office service enabling people to communicate all over the world.
Fegen Suites
In 1973 Fegen Suites offered the precursor to the virtual office which they referred to as an "off-site tenant program".
Barrister Suites
In 1992 a serviced offices company called Barrister Suites offered what they termed"business identity packages". The package offered many of the services we associate with today's virtual offices, minus the more sophisticated technology.
Richard Nissen
In 1992 Richard Nissen, founder of serviced office company Business Space Limited, registered and trademarked "The Virtual Office" in the UK. Detail in the trademark included: "telephone and telephone rerouting services; rerouting of telex and facsimile messages; mobile telephone services; mail forwarding; message delivery and sending services."
Ralph Gregory
In 1994 entrepreneur Ralph Gregory founded Virtual Office Inc. in the United States. A year later he established Intelligent Office, a franchise serviced office company that is still going strong today.
Mark Dixon
Rewind to 1989 in Brussels when Mark Dixon founded Regus, one of the world's largest workspace operators. Ten years later, in 1998, the company unveiled its virtual office service called Link, "a dedicated phone number and address reflecting a prominent location but without the need to actually be there, allowing you to tele-work from wherever you are based."
Frank Cottle
After the millenium the virtual office industry was gaining even more traction. In 2006 Frank Cottle, a serviced office thought leader and CEO of AVO, pioneered the idea of wholesaling virtual offices. This led to the creation of successful companies like Davinci Virtual, Cloud Virtual, Allied Virtual, and his own company, Alliance Virtual Offices (AVO).
Bill Grodnik
Grodnik, the founder of Davinci Virtual, was the first operator to wholesale virtual offices on a global scale.
---
The industry's major players
Although new virtual office providers are setting up shop every month, a few long-standing ones continue to dominate the market. Davinci is one of them; today, it operates in 30 countries and has more than 1,000 locations in its portfolio. Davinci offers various virtual office, live receptionist, live chatting, and auto receptionist packages at different prices.
The aforementioned Regus is another influential player. Regus' virtual office operation spans a number of countries and locations. Alongside the standard Business Address, Call Answering and other services, businesses can customize their plan to include the use of a private office in a location of their choice.
And of course, there's Alliance Virtual Offices (AVO) which is part of the Alliance Business Centers Network. Established in 1992, Alliance is the largest global network of workspace centers in the world, with more than 800 locations in 40 countries… and counting!
So there you have it: the major players in virtual offices and how the industry became what it is today. Although its roots can be traced back to as early as 1962, it's still a relatively young industry and we expect it to continue to grow and evolve as the gig economy takes root and flexible working becomes the norm.