---
The number of professionals working remotely keeps growing each year. Working from home online has several benefits, starting with increased flexibility and reduced or no commute times. And although some people argue that remote workers tend to perform better than their in-office peers, working from home also comes with its own set of challenges.
Luckily, there are several ways people can overcome them.
Even though there are, in fact, downsides to running a home business, remote working is still a viable solution and preferred workspace location for many. (Quick disclaimer here: I work from home and I love it.)
---
The Rise of Remote Work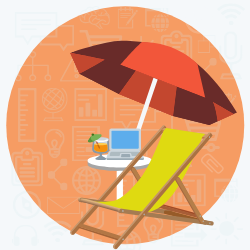 Technology has made it easier than ever for people to work from anywhere and at any time. It has been one of the key drivers of remote work policies as they have connected companies and professionals across the world and enabled them to work together regardless of geographical location. This is also why there's been a rise in the type of jobs that you can do from anywhere.
Companies can significantly reduce their fixed costs by allowing staff to work from home or off-site as they won't need as much space allocated. There's also the potential benefit that hiring someone in another region or continent can extend a company's business hours.
The other reason why remote working is on the rise is because more professionals are launching their own home business endeavors. For them, working from home also represents significant financial benefits; if technology allows them to connect to clients, partners, vendors online, then there's no need for them to get an office elsewhere.
---
Disadvantages of Working From Home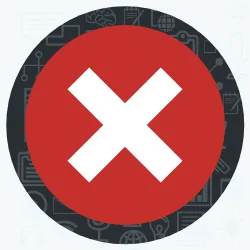 Though working from home has a lot of benefits, there are some challenges one needs to overcome in order to be productive and maintain work-life balance. In fact, there are countless stories online of people who have battled and struggled with working from home.
The fact is, working from home isn't for everyone; it works for some, it doesn't for others and that's that. A lot of times, it also has a lot to do with the type of tasks/work a person does.
Interestingly, the rise in remote work gave rise to the working cafe.
Those who found it difficult to focus at home or got lonely began to visit their local coffee shops more often. Coffee + reliable internet are two basic components of a successful workplace. At least to a certain extent.
But, what exactly makes working from home so difficult?
---
Need for Discipline
For starters, those who work from home need to be highly disciplined individuals that have a strict routine they adhere to. When people work from home, they have a hard time defining the line between work and life. Not only does this lead to people being always on, but it also makes it harder for them to separate their work hours from their life hours while at home.
I'm speaking from experience here.
When I first started working from home, I didn't set any time boundaries. I would work all day every day, I wouldn't even take a break when I was eating breakfast or working out.
About five months in, I decided to set some boundaries: no emails before 6 am and after 9 pm, and no laptop while eating. I also set my own routine: wake up, eat breakfast, shower, dress, get to work anywhere but in the living room or bedroom. Showering and putting "real clothes" on makes all the difference between a productive and unproductive day.
---
Too Many Distractions
Working from home can be distracting. If you're working from home and take a quick bathroom break, you might stumble across your kitchen, living room, bedroom, laundry and realize you need to clean or start cooking lunch, or just putting the laundry in the washing machine. Though this might seem harmless and even productive, it hinders individuals from setting their work hours, which leads to them feeling like they always need to be connected for work, which then can lead to burnout.
---
Isolation and Loneliness
Working from home can also be lonely, especially if you live by yourself or if during the day there's no one else at the house. If not addressed, loneliness can easily transition into depression and deteriorate a person's mental health.
That's why many go to local coffee shops, even if they're alone, they're alone together with a lot of other people and there's a constant buzz going on.
---
Less Communication and Collaboration
Then there's also the fact that working from home reduces communication and collaboration levels among staff and teams. This is part of the proximity effect, where when you're near someone, you're more inclined to engage with them. Although technology and collaboration tools make it easier than ever to talk to people, this doesn't necessarily mean that individuals are communicating with one another.
Lack of communication combined with feelings of loneliness also results in reduced feelings of community and belonging. Having people work entirely from home can potentially damage company culture.
---
Effects of Working at Home on Individuals
Isolation and loneliness

Distraction

Risk of burnout from not setting clear boundaries between work and home

Reduced/lack of communication and collaboration between teams

Hampered company culture/no feeling of community and/or belonging
---
How to Tackle Work-from-home Challenges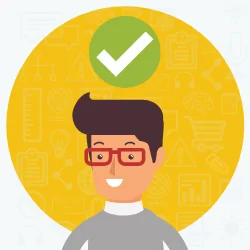 The above, however, should not mean that you have to avoid remote working or run from the house in order to be productive. There are various benefits to working from home as well:
No commuting and traffic!

Flexible schedule (you can work whenever it's best for you and your creativity: if you're a night owl at night or if you're an early bird (like me) in the wee hours of the morning.

Custom environment (you get to set the temperature, you get to listen to music without headphones, etc.)

No chatty or annoying co-workers.

You spend less money eating out during lunch.
So, how can you make remote work work for you?
---
Virtual Office Management
If you work from home and run your own business, hiring a virtual office service can prove to be highly beneficial. For starters, you will have a clear line between work and life. Virtual offices provide individuals with business addresses, mail forwarding and handling, access to VoIP phones, and more.
This means that your business mail will arrive at a business location and your business calls will reach your VoIP phone. This service also provides professionals with access to day offices and meeting rooms on a limited basis; if you feel like you need to get out and go work somewhere, there's always that option.
---
Book a Coworking Space
Coworking has boomed in popularity over the past few years and one of its newest value propositions is helping people, especially those that are used to working from home, battle loneliness.
By joining a coworking space you will have clear boundaries on where you work, making it easy to keep a healthy work-life balance. These spaces also offer access to a variety of events, workshops, and networking opportunities. Most coworking spaces offer hot-desking, dedicated desk, and private office options.
---
Set a Routine
If you're working from home a couple of days a week or all week, it's important that you set a routine and that you stick to it. Many individuals say that they need to shower and put on professional clothes to get in the right state of mind to work. Have a dedicated space where you sit down to work and set limits to when it's time to power off (no emails/calls before 7 am and after 10 pm, for example).
---
Take Regular Breaks
Many home workers feel like they need to prove that they are working and being productive. Keep in mind that it's OK to take breaks during the day to recharge energies, refresh your mind, and gather your thoughts. Take some time to talk to coworkers via email, calls, or collaboration platforms to create a feeling of belonging.
---
Be Kind to Yourself and Be Your Own Cheerleader
Whether you work from an office or from home there will be days when you won't feel as productive as you normally do. Remote workers tend to pressure themselves more to get more done as a way to compensate from not having to go into the office, but keep in mind that some days are better than others. Be kind to yourself and give yourself the credit you deserve.
---
Remote Working Isn't for Everyone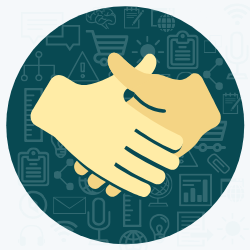 Remote work, as with everything in life, has its advantages and disadvantages. It's also not for everyone. While some individuals may enjoy the added flexibility and working by themselves, others prefer the workplace environment and working close to others.
In the end, it's all about what works best for you and the type of work you do on a daily basis.