---
---
Q: Does a virtual receptionist cost less than other answering services?
A: The price of a virtual receptionist varies, but it is typically in line with other answering services you may use for your business phone. That said, a virtual receptionist is a better value for a number of reasons this article will explore.
---
Entrepreneurs everywhere are rejoicing at the ease of startup.
Where there once stood tall barriers between a would-be entrepreneur from starting a business, the internet and increased connectivity have created a smooth, straightforward path.
Businesses can now operate remotely. They can use services like virtual offices and virtual receptionists to function without the need for a physical location.
While this rapid transformation of the business landscape offers great benefits, it also raises a number of questions.
Chief among them is cost. How much does a virtual receptionist cost? Is it worth the money to purchase a virtual receptionist plan?
We're here to help, which is why this article will teach you all you need to know about virtual receptionist pricing.
---
---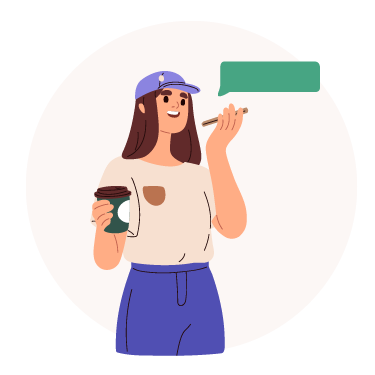 Why You Need a Business Phone
To begin, let's explore why you need a business phone solution in the first place.
The obvious answer is that you have to have contact information for your business. Your business needs to be able to interact with customers or answer any potential networking contacts.
This is true even of independent contractors or gig workers. But for a small business, a business phone becomes all the more important.
Businesses can't register without a few different pieces of information. One of these is the business phone number.
This means that without a dedicated business line, you can't even begin operating legally.
---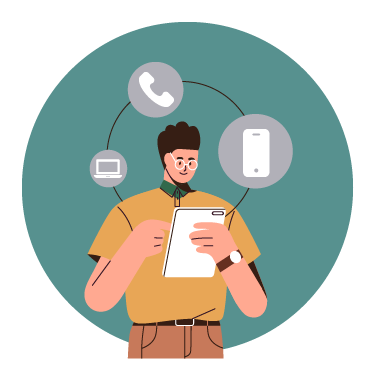 Options for Your Business Phone
Now, you could just use your personal phone for your business line. This option tempts many new business owners because of its simplicity. A virtual receptionist costs more, so this seems like the most cost-effective option.
However, using your personal phone for business is almost always a bad idea. Your personal number will be listed online, meaning your phone will constantly face incoming business calls.
Over time, this can lead to exhaustion, stress, and even burnout. Being constantly attached to a device that you use for work makes it difficult to maintain a healthy work-life balance and to stop working at a reasonable hour.
In terms of perception, a company with a personal number doesn't appear as credible as one with a dedicated business number.
What's more, it can make managing your voicemail a nightmare, as you can easily have enough calls to fill it in a week if you don't stay diligent about checking it.
It can become a full-time job in itself.
While you may think you'll be able to multitask and handle your incoming calls on your own, this is rarely what actually happens.
Instead, you typically end up with constant interruptions that make it hard for you to focus on important tasks. Your business suffers because you're trying to save money on your phone line.
The standard alternative to handling your phones yourself is to hire a receptionist. A traditional receptionist does have a few positives.
Receptionists answer your phones in a polite, professional manner. By doing so, they help you build better connections that can open up future business opportunities.
They also help you with reviews and customer satisfaction. If a customer calls with a question or comment, a receptionist will have the proper response to ensure they walk away as happy and satisfied as possible.
Unfortunately, receptionists are very expensive. Hiring a receptionist means paying a full salary if you want your phones handled on a consistent basis.
The average salary for a receptionist is $38,002 according to Salary.com. That is an enormous expense for a small business to shoulder.
But it doesn't stop there. You'll also need to provide a space for your receptionist to work and pay the phone bill. That puts receptionists well out of the realm of possibilities for many small businesses.
Finally, we move to virtual receptionists. Virtual receptionists offer all of the wonderful customer services of a traditional receptionist at a fraction of the cost.
This might be why even big companies are bringing in virtual receptionists. Businesses that use virtual receptionists stay flexible and save money without downgrading the quality of their business phone interactions.
Virtual receptionist costs vary depending on the provider. Some software-based options can be as low as $5 a month.
That said, these options are almost always very low-quality. They are robotic and frustrating to deal with, making it difficult for your callers to feel important.
You can also outsource your phones to foreign countries, sometimes paying mere dollars a month. Unfortunately, your US audience might not find this professional or helpful, again negating your savings by reducing your conversion rate.
---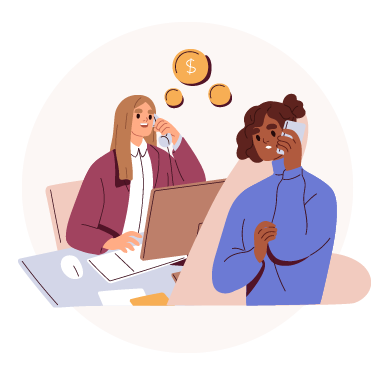 How Much Does a Virtual Receptionist Cost?
Virtual receptionist costs can vary widely. Here at Alliance Virtual Offices, we've set our virtual receptionist pricing with an eye towards flexibility, affordability, and providing the best value possible.
Our plans range from $125 to $550 a month. This allows you to take full advantage of the personal touch a receptionist brings to your business without breaking the bank.
Our live receptionist plans to connect your business phone to a call center where our highly-trained receptionists are ready to answer.
When your business receives an incoming call, they'll personally answer it in your company name and work with the caller on your behalf.
Your voicemail will also be easier to manage with a virtual receptionist. Rather than having to listen to endless messages, your receptionist will pass on any important information.
Not only does this keep you from missing any opportunities by mistake, but it also frees up your time and energy to focus on other important tasks.
In the event that the caller needs to schedule a meeting with you, our live receptionist plans can make that process easier as well. The plans include a scheduling tool that lets you set your availability for meetings.
In this way, they include some of the functionality of a virtual assistant as well. This helps you stay focused and avoid interruptions while you're working, helping your business grow while keeping you from unnecessary stress.
---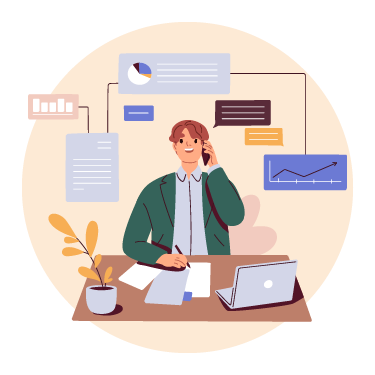 Why a Virtual Receptionist is the Best Option
You may be wondering if a virtual receptionist is worth it. To answer that question, let's compare the value of a virtual receptionist to the other business phone options mentioned above.
Now, you could save a bit of money monthly by handling your phones on your own. Virtual receptionists do admittedly cost more than paying nothing and listing your cell as your business line.
That said, this option brings with it a heavy load of stress. You'll be left scrambling to handle every incoming call and message on your own, making it harder to focus and potentially leading to hurried or distracted calls, frustrated clients, and lost business.

It doesn't end when you leave the office though. Even at home, business calls will still go through unless you turn your phone off altogether.
While that is subjectively bad enough, it also winds up costing you financially.
If you spend hours each day managing your phone yourself, you're not using that time for other important business tasks. Over time, this can lead to less growth for your business.
In many cases, the growth you sacrifice far exceeds the small monthly cost of a virtual receptionist. The investment in a better phone solution (and a better call experience) ultimately frees you up to make more than you spend.
The second alternative is a traditional receptionist. With a salary above $30,000 a year, this option isn't saving you any money.
Even if you have the money to pay a full-time receptionist, in many cases, you don't gain anything from doing so compared to hiring a virtual receptionist.
Virtual receptionists provide the same great customer service. The caller won't even know that they're speaking to a remote worker.
This means that you can save a massive amount per year without sacrificing your business' professional image.
---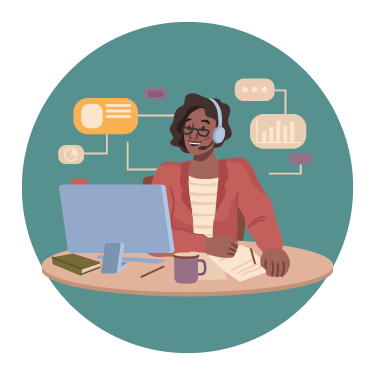 Conclusion
As small businesses become easier to start, many entrepreneurs find themselves wondering about the most cost-effective solution to their phones.
Handling your phone yourself costs nothing, but it ultimately carries a high opportunity cost. This can wind up costing you money in the long run compared to a virtual receptionist.
On the other end of the spectrum, a full-time receptionist costs far more than most small businesses can afford and requires a traditional office rental.
Further Reading
Virtual receptionists are a cost-effective solution to your business phones. Starting at only $125 a month, these services provide you with a fully-trained, professional receptionist that will handle your incoming calls for you.
Alliance Virtual Offices' live receptionists are ready to help you launch or grow your business. They've been trained to provide top-tier customer service at a price you can afford.