---
---
Q: How can I stop missing and ignoring business phone calls because I'm so busy working to answer all the incoming calls on my personal phone.
A: Business owners can reduce missed and ignored business calls by getting a live virtual receptionist service that will enable you to focus on work instead of screening and handling calls all day.
---
One of the greatest struggles for small business owners is balancing all of the operational duties while still focusing on the products or services they provide.
Most business owners start their businesses out of a passion for the product or solution they offer. They don't necessarily think about how they will handle their business phone calls.
After launching their business, however, they often find themselves struggling to keep up with the many tasks involved in keeping it running smoothly. They're forced to fulfill many diverse administrative roles at once while still networking and growing the business.
Additionally, small business owners simply can't be in two places at once. They often end up missing important phone calls because they are too busy working to screen and answer calls.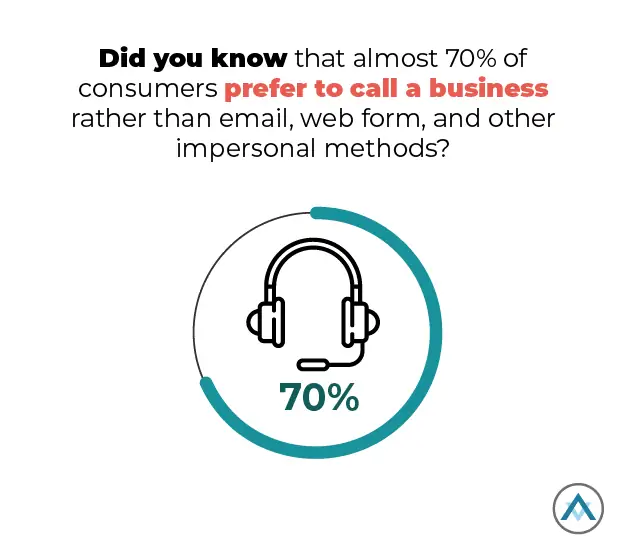 Did you know that almost 70% of consumers prefer to call a business rather than email, web form, and other impersonal methods?
In the age of remote small businesses, how can owners stay focused on their business without missing and ignoring calls?
The answer to this modern dilemma needs to be equally modern.
Enter the live virtual receptionist.
---
---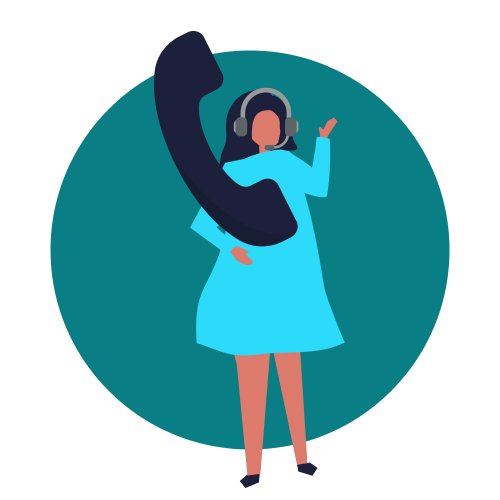 Avoid Missed Connections
Let's focus first on the networking aspect of your business.
A very important element of growing a business is making it discoverable to the general public. You want to ensure that people know how to find and contact you.
Since your remote business doesn't have a physical location, your potential customers need to be able to reach you in other ways.
Naturally, this leads many small business owners to list their business phone number on a variety of platforms.
A positive result of this is that potential customers are able to reach out to you directly. Other businesses, partners, and prospects will often try to contact you over the phone as well.
This influx of calls can help a business expand far more quickly than they would otherwise.
Unfortunately, small business owners are often focused on the business and providing services or solutions during work hours. They may be traveling or away from their office.
The end result?
Business owners miss and ignore many of the calls they receive.
They simply don't have time to screen every call, provide customer service, handle problem calls, answer questions, and try to focus on and grow their business.
By bringing in a live receptionist service, business owners can avoid missing these important opportunities. If the business owner is occupied with other tasks when a call comes in, the live receptionist is there to answer.
While a basic answering service could do the same, the live receptionist has a major edge when it comes to networking.
A live virtual receptionist can do a lot more than simply answer calls!
Business is about relationships. When a potential connection's first impression of your company is a robotic answering service, you miss out on the vital positive first impression you could use to build a positive relationship with the caller.
Most businesses thrive on real human connection rather than a generic, automated, or basic business answering service. Sure, those services cost less. Ultimately, an answering service doesn't do much more than answer the call and take down a number. A friendly voicemail might be better than that!
---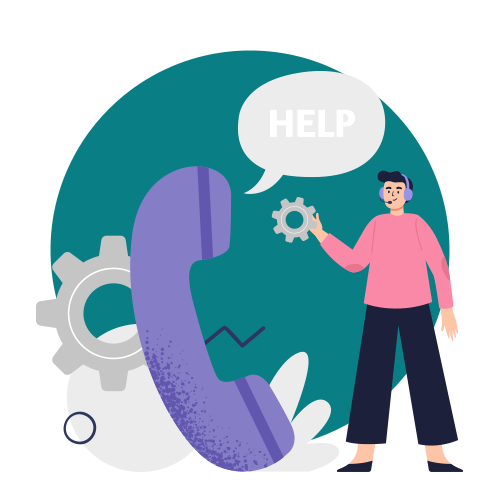 Reduce Missed Sales
In addition to expanding your opportunity to focus on your business, live receptionists can also help you avoid missed sales calls.
The pandemic accelerated the already growing preference for online interactions. With this development, more people than ever are abandoning in-person shopping and turning instead to the internet.
When these potential customers have questions, they often reach out via phone. If you miss their call, they can easily move down the line and reach out to another business instead.
Having a system in place to ensure that incoming calls of this nature get answered can keep your company growing by saving you from missing these easy sales.
The quality of the client interaction on the phone is equally important. Having a low quality virtual receptionist service can lead a potential customers to simply hang up and look for a company where they can speak to an actual person.
For this reason, live receptionists provide your customers and prospects with an invaluable service we often take for granted: the opportunity to speak with an actual person.
Even if the call is very short and the receptionist does not answer all their questions, they can leave the potential customer with the reassurance that they will get a call back later.
This positive emotional reaction can keep you from missing a sale that would have otherwise gone to the competition.
---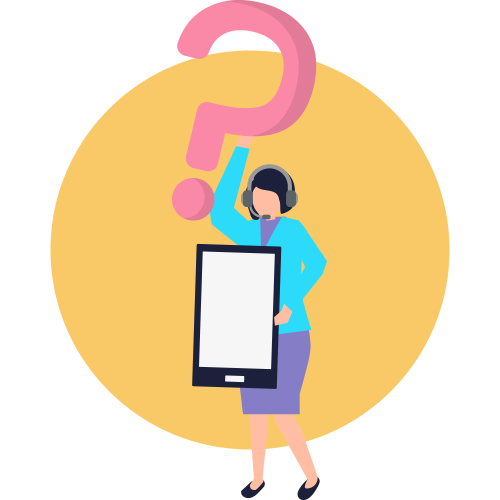 What is a live Virtual Receptionist?
Before we dive into the question of whether or not your small business needs a virtual receptionist, let's explain what a virtual receptionist is in the first place.
A live virtual receptionist is a customer care professional that keeps you from never missing a call. They answer your calls and provide the caller with a series of options that can help them find what they need without speaking to an actual human.
A live receptionist can answer your business phone calls, take messages, answer general inquiries, and take important messages for you.
Depending on your plan, a live receptionist can capture lead information, answer your calls using your business brand name, and provide prospects with a positive initial interaction.
While virtual receptionists can be helpful when you're too busy to answer every call, they can also screen out unwanted spam and sales calls. Small business owners never have to worry about ignoring calls again.
---
Read More: Cost-Effective Live Receptionists Plans and Features Owners Can Scale With Their Business
---
Automated call answering services can result in frustration and callers simply hanging up. This results in the same outcome as missing the call, but with the unfortunate downside of the prospect (or client) having a negative impression of your whole business.
Luckily, there's a better way to handle business calls.
---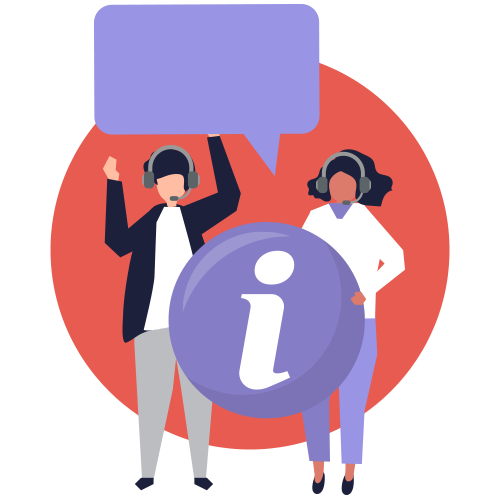 Live Receptionist Services
Small business owners have to wear many hats. They often do not have employees, staff, and assistants that they can delegate tasks to complete. Unless you want to handle all business communications through emails, phone calls will be one of those many tasks.
When people look for virtual receptionists for small businesses, they are typically looking for a way to replace the customer service they would provide themselves. If the voice answering the phone is impersonal and not associated with your brand, you lose an important opportunity.
Consumers prefer real connections.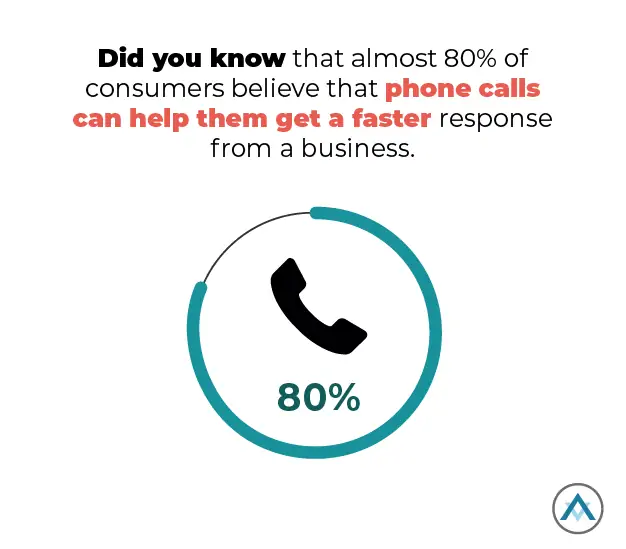 Did you know that almost 80% of consumers believe that phone calls can help them get a faster response from a business.
Live receptionists allow small business owners to remotely incorporate a receptionist without needing to directly hire an employee or rent an office space large enough to accommodate them.
Live receptionists remain a cost-effective way to cover many of the important but often overlooked aspects of running a small remote business.
---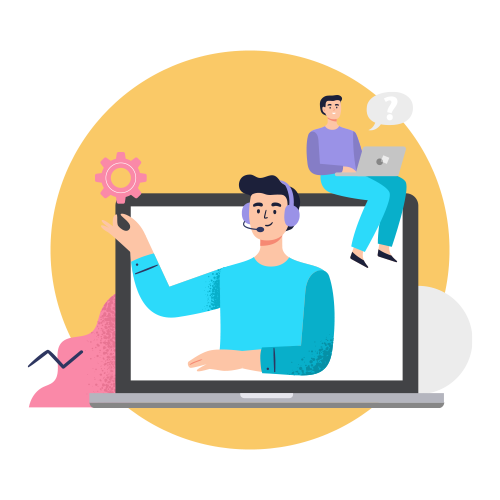 Who Should Get a Live or Virtual Receptionist?
If your business is one of the many that can benefit from a virtual office address, chances are you can also benefit from a live or virtual receptionist. Almost any business operating remotely or without a traditional office space can benefit from these services.
These smaller businesses often need to be lean and flexible. Making sure your calls are answered during business hours is important for your business, customer service, and brand.
Live or virtual receptionists keep all the flexibility of remote operations intact while answering your business calls. This keeps you from missing opportunities for new sales calls that are vital to your growth.
---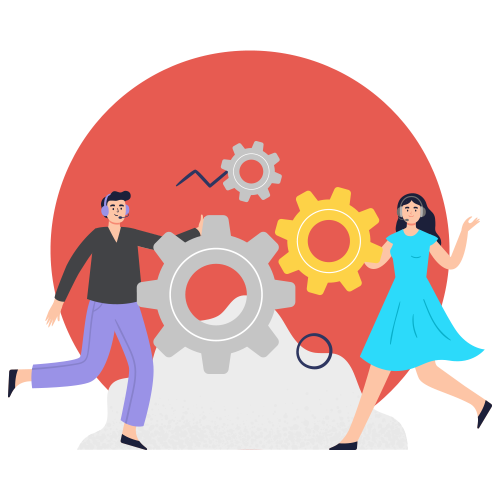 What to Look for in a Live or Virtual Receptionist
The first step is to decide what you need out of your business phone answering service.
The great thing about these services is that you can start with more basic features and scale up as your business hopefully continues to grow and prosper.
The features available
The ease of use for the caller
The features and plans available
The ease of access to messages
Consider the benefits and explore the features that most closely fit your specific business case:
The convenience they bring to your operations
The missed and ignored calls live receptionists prevent
The immense value you get for the price of the service
The ease of access they provide to your prospects and clients
Friendly and professional client interaction instead of a voice mail or web form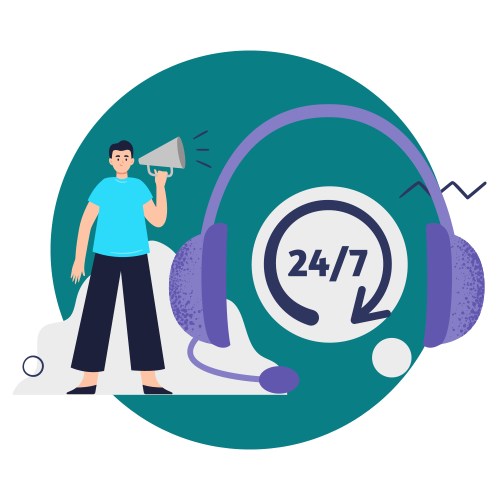 Conclusion
Virtual receptionists can play a large role in helping your small businesses thrive.
While many business owners realize it's better not to miss calls, they may not understand the full consequences. Missed calls can easily result in lost growth opportunities, missed sales, and disgruntled customers.
Unhappy customers can damage your business and your brand. Poor customer service makes paying customers angry. They are likely to spread the word to other customers and prospects. Consumers are demanding today and love to share business reviews online.
The personal touch a live receptionist imparts leaves callers with a positive first impression that can help your business grow fast and get positive reviews for your business.
If you're looking to stop missing calls and get that time back to focus on your business, Alliance Virtual Offices offers cost-effective and friendly live receptionist services to fit your needs.
Avoid the distraction of incoming calls and that pang of dread you feel when you have to ignore them when you're busy. Learn how Alliance Virtual Offices can help your business prevent missed sales calls and unhappy customers.
An Alliance Virtual Offices' live receptionist plan can provide your business with access to unlimited local and long-distance minutes and a dedicated number — all with personalized call answering in your company name.
Contact us today — we won't ignore your call.
---
Further Reading