Becoming Your Own Boss
We've all met someone, at one point or another, who left his or her 9 to 5 job in order to be his or her own boss. Who knows, you might even be that person. A significant amount of people who have made this decision have eventually landed in the world of virtual offices and to some extent launched a virtual business.
Though professionals today might not need an office where we can work from, they need a business address, a business phone number, a business meeting room… basically, business infrastructure. Cue in virtual businesses and virtual office management.
---
Related: Answering Services for Small Businesses
---
Being your own boss is great [Although this is definitely not easy, as Foundr says]; you set your own schedule, you set your own goals, and you grow or contract as you need. In other words, you run the show.
However, not many people realize that becoming your own boss doesn't have to be synonymous with launching a business. Being your own boss can also mean being a freelancer and taking on work on a per-project basis.
It's about "prioritizing a rich life over riches", Paul Jarvis wisefully says.
A quick side note here, for the purpose of this article, we will use the following definitions:
Freelancer:

a person that does particular pieces of work for different organizations, rather than working all the time for a single organization. – Cambridge Dictionary

Business owner:

individual who owns a business entity in an attempt to profit from the successful operations of the company. – Business Dictionary
A rich life means different things for different people, which is why it's important for people to carefully consider the choice between becoming a freelancer or setting up their own business. You'll be your own boss in the end, but each entails a different path and set of decisions. One is about becoming a large company and the other is about being a company of one, and there's no right or wrong option here.
---
---
Business Owner 101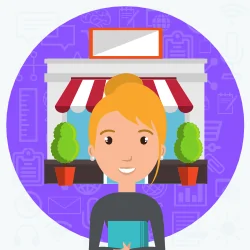 There are countless benefits and advantages to building your own business and brand. First and foremost is flexibility: you work when you want, where you want, and on what you want. Second, you get to call the shots and set your own goals and deadlines. There's also the fact that many people set up their own home business in order to pursue their passion and find purpose and meaning in their work.
Yet, the benefits of creating a business from scratch go beyond the personal level. By creating a business, you can help your local economy, you create new job opportunities, you get more involved with your community, and you inspire others.
However, there's always the yin to the yang and vice versa. Business ownership is no exception. Although the benefits abound, there are also downsides to this type of endeavor.
For starters, there's a lot of risk associated with these types of ventures; there are no guarantees that you'll be successful and make your money's worth. There's a lot of uncertainty, which can be stressful and difficult to deal with at times.
Starting a business also requires a strong time and financial commitment; you might find it harder to make time for family and friends, and you might also have to sacrifice some luxuries and commodities.
There's also an increased chance of stress and burnout. When someone starts a business, they often times don't have the necessary help they need to get the business up and running, which means that one person ends up wearing several hats for a significant amount of time. This can easily lead to burnout, stress, and anxiety.
In other words:
Pros

Flexibility

You call the shots

Pursue your passion

Find meaning and purpose at work

Help your local economy

Create new job opportunities

Inspire others

Possibility of making more money in the long-run

Cons

Uncertainty

Strong financial commitment

Financial risk

Strong time commitment

Possibility of increased stress levels that can lead to burnout
---
[custom_block description='Still meeting in coffee shops? Upgrade your meeting venue without the luxury price tag. Choose a New York
Meeting Room
and book by the hour or by the day. Simple, affordable, professional.' image='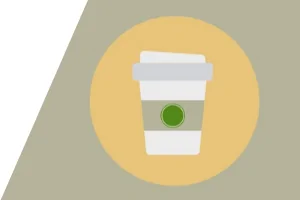 ' link='
Start now!
']
---
Virtual Companies 101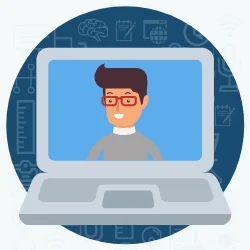 There are various companies out there today that are proof that not all companies need to rely on brick and mortar in order to be successful. In fact, many companies now fully embrace virtual and remote teams; meaning that they don't have any headquarters and their staff are based from all corners of the world.
Buffer, Chargify, Crossover, Toptal, Automattic, InVision, and FlexJobs are only a few examples of companies that are reaping the benefits of being decentralized and virtual.
Virtual companies are just as viable, professional, and successful as on-site, centralized companies; especially when they have the right virtual infrastructure to support their operations.
If you're thinking about launching your own business and want to explore the idea of being a fully virtual one, here are some things you need to consider.
Benefits of Virtual Companies
Virtual companies tend to offer more flexibility to employees, which leads to happier and more loyal staff members. Also, since you're not asking anyone to move to a specific location, you're able to recruit talent from a much wider talent pool; you can hire people from different countries and from different time zones.
Which brings us to the next fact: hiring remotely empowers individuals to work whenever they are their most productive, they work at times that suit them best and when they perform their best, regardless of the time.
Extra advantage: if your team is located across different time zones, it means that your business hours are extended.
Given that virtual companies minimize or eliminate real estate costs, this represents significant savings. These savings can therefore be allocated to other strategic business areas: employee perks, marketing, launching new products, R+D, etc.
Not having a physical office not only represents savings, but it also reduces a company's carbon footprint: employees commute less (or not at all) and they have a much lower usage of heating, cooling, water, energy, and other utilities that a traditional office would consume.
Challenges of Running a Virtual Business
Unfortunately, virtual companies don't come without their own set of challenges. The main challenges associated with remote work and having a decentralized company include:
The trust factor
How can you be sure you're hiring the right people? Can you trust them to work on their own, even when work hours don't overlap? There's no room for micromanaging in virtual companies, so you have to trust that you're hiring the right people. This is why it's important to set clear goals and expectations for all employees.
Virtual companies are results-oriented; it's not about how many hours someone is connected and glued to their computers, it's how productive they are and how efficiently they are meeting their goals.
Communication
Although there are several technological platforms that facilitate and enable remote team communication, it doesn't really substitute the richness of face-to-face interactions. You entire team needs to stay connected and you have to encourage an environment of open communication in order for your virtual company to grow and succeed. Several virtual companies recommend having video calls and using collaboration apps like Slack to keep everyone looped in.
Isolation and Community
Virtual companies have to work hard in order to create a strong company culture, a cohesive team, and to create a sense of community and belonging. Many people who work remotely often struggle with feelings of loneliness and isolation, so it's important that you think about ways in which you can engage all of your employees. Many remote companies recommend yearly meet-ups, providing a coworking stipend, and organizing regular team-building activities.
Payment
International bank transfers are costly and other payment platforms often charge a percentage to make deposits. If you're thinking about running a virtual company, you need to carefully select your bank and be clear about how you will be paying your staff.
---
Freelancing 101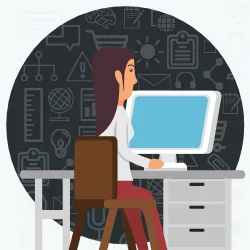 The number of freelancers in the U.S. and the world continues to rise year after year. Freelancing is not working for any specific company (not even your own); freelancing is a type of self-employment where individuals earn their living through different sources (different clients and projects). Most freelancers work on different projects and for different clients at all times.
Freelancing makes it easy for people to work on different types of projects and to pursue different passions and interests. Freelancers have the option to choose whom they want to work with, which projects they want to work on (long-term projects, short-term projects, etc.), and they are able to set their own monetary expectations.
Freelancing shares some of the core benefits of setting up your own business:
Pros

Flexibility

You call the shots

You control your workload

You keep all the profits (after taxes of course)

Pursue your passion

Find meaning and purpose at work

Possibility of making more money in the long-run

Lower taxes
However, there are also disadvantages to freelancing.
Cons

No job security and variable workload and income (sometimes there are various clients and projects to work for and sometimes it seems like there aren't enough)

No benefits or health packages (no bonuses either)

Client development (it's hard to find clients when you're first starting)

No vacations and no sick days

No guarantee of payment (some clients might take a long time to pay, some might ghost you)

Isolation — you're working by yourself for yourself; you're not part of a company culture or community, which can be discouraging.
Freelancing Tips
If you're thinking about becoming a freelancer, you should keep in mind the following things:
Understand your tax profile / regime

Get your numbers in order (how much do you need to earn to pay off your bills and regular costs, how much do you want to save, etc.)

Always send a contract and make sure your client signs it (make sure it clearly states expectations, minimum hours to be hired, how payment should be handled, timeline, deadlines, deliverables, etc.)

Ask for a downpayment

Build a portfolio

Embrace the 80/20 rule: in order to have some sort of job and income security, most freelancers try to find a long-term client that represents around 80% of their monthly income. The other 20% comes from additional projects and clients that they work with on a shorter-term basis.

Polish your sales skills (clients are hard to get, and you need to be able to close deals)

Have a website

Do your research before setting your rates
---
Which One is Right for You?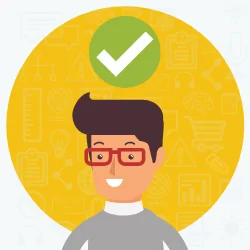 There's no right or wrong answer here, and it greatly depends on where you are in life. If you don't have a family, enjoy traveling, and being able to take a lot of vacation time, then freelancing might be the best choice for you.
Though freelancing requires a time commitment, it doesn't require a strong financial commitment, and since you're not thinking about setting up and growing a company, there's less pressure to find more clients or more projects.
On the other hand, if you're searching for a long-term commitment and have additional responsibilities (like a family), then launching your own business might be best. Though it requires a strong financial commitment at the beginning, launching your own business can provide you with more job security and a steady income.
Deciding which path to take also requires that you think about your capabilities. Are you able to handle accounting, identify opportunities, learn quickly, and manage risk? Or are you mostly someone who has specialized in a specific niche? Are you a natural leader and enjoy working with others or do you like to work mostly by yourself?
These are important questions and your answers will help you determine which option might work best for you. If you feel like your accounting skills aren't as great and if you enjoy working more by yourself than with others, then freelancing might be the best choice. If you're full of ideas and have an entrepreneurial spirit, enjoy working with others, and have a strong set of administrative skills, then launching a business might be the best choice for you.
---
Conclusion
Both freelancing and launching your own business can provide you with the flexibility you need to lead a richer and healthier life. Becoming your own boss allows you to follow your passion, find meaning and purpose in your work, and gives you more control on how you spend your time.
However, being your own boss doesn't necessarily have to mean that you have to launch a successful business that can grow into the next unicorn. Instead, being your own boss can be as simple as being a freelancer and taking projects based on how much work you want to do, how often you want to do it, and how much you want or need to earn.
There are advantages to being your own boss, there are disadvantages, and you need to carefully examine and consider both sides before making a decision. Keep in mind that in order to work remotely, you don't have to necessarily become your own boss; there are various companies today that hire fully remote teams.
If you're searching for flexibility and the opportunity to work from home, keep in mind that there are various options and some might be more suitable for you than others.