According to CWT Meeting and Events' 2019 Megatrend Report, the demand for events and meetings looks set to grow between five and ten percent this year – an indication that there is still a need for physical meeting space among the business community.
A decade or so ago, many people associated the word "meeting" with wasted time and procrastination, but it's easy to see why they are witnessing a resurgence. The rise in flexible and remote working means that many teams don't work in the same place anymore.
Lots work remotely or in coworking spaces close to where they live, enabling them to achieve a better work life balance as well as opportunities to access jobs that might otherwise be unavailable to them.
This is why temporary space, like meeting rooms, are being utilized more. To establish a strong working bond, it's important for teams to meet in person every so often to collaborate and share ideas – and for those who are unable to attend to be able to access meetings remotely.
Similarly, meeting spaces are a necessity when it comes to nurturing client relationships. They provide a professional space that can't always be achieved in the context of a noisy local cafe or a public space such as a library.
Yet, with so many options out there, it's important to be sure that you're booking the right type of space. Bookable meeting spaces are typically found in business centers and hotels – let's take a look at how they compare.
[custom_block description='Still meeting in coffee shops? Upgrade your meeting venue without the luxury price tag. Choose a Miami
Meeting Room
and book by the hour or by the day. Simple, affordable, professional.' image='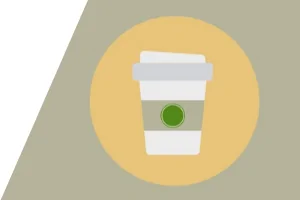 ' link='
Start now!
']
What to expect with a business center meeting space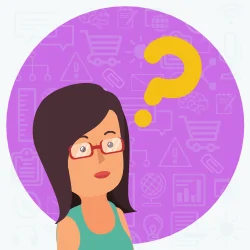 These days, business centers tend to be comprised of difference types of workspace. For instance, a center could contain a mix of private offices (executive suites), coworking space and meeting rooms for rent.
One of the standout features of a business center is that it is "serviced", meaning an in-house team runs the building on the occupier's behalf. So, if you decide to book a meeting room in a business center, you can expect to receive support when welcoming attendees and a point of contact will be on hand to answer any questions either before or on the day.
Business center meeting spaces are available all over the world, and most allow non-occupiers to book them because it provides them with an additional revenue stream.
You can book these spaces via an online reservation platform on the business center's website (it'll show you availability too), or over the phone with a receptionist.
Meeting spaces in business centers provide a formal setting; great if you want to make a good impression on clients. If you're booking in a large city like New York, you'll have the liberty to choose from a whole range of designs, sizes and styles – from corporate spaces to ones with a more "creative", laid-back feel.
---
---
Conference Rooms vs Meeting Rooms

Meeting rooms and conference rooms are similar in that they both provide a physical space in which people can come together to negotiate, discuss or collaborate. However, they tend to differ in size, facilities and technology. Be aware that some people use the terms "meeting room" and "conference room" interchangeably, so always check the details before booking.
Typically, meeting rooms can accommodate a handful of people and tend to be used for more informal functions. Conference rooms rentals, on the other hand, are larger and designed to facilitate large groups for longer events.
In other words, you'd probably use a meeting room for an hour or two whereas you might book a conference room for a whole day – or even a few consecutive ones. Technology can differ too. Although many meeting rooms contain turnkey videoconferencing, screens, and VoIP tech, some come without. Conference rooms tend to always be kitted out with this technology.
As the relationship between workspace and technology strengthens, some meeting and conference spaces are rising above the competition and offering the latest business tech.
Some now contain 4K displays that are great for showcasing new designs and products, and wide-angle / 360 HD conferencing cameras that enable remote attendees to have a better experience by seeing everyone in the meeting (some cameras even pivot to the people who are speaking).
When it comes to finding a conference space, larger business centers do have them. However, you'll also find them in places like hotels.
Which leads nicely onto the question…
What are hotel meeting spaces?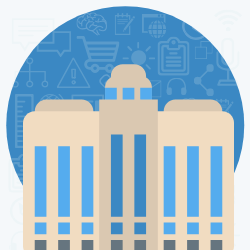 It's also possible to rent meeting spaces in hotels. Some hotels – particularly those near airports or in popular commuter areas – have their own boardrooms that can facilitate meetings and more informal conventions. You can even book banquet halls in some, which is handy if you're hosting an event and want catering included.
However, bear in mind that you might have to pay higher rates for hotel meeting venues. Also, think carefully about what you need the space for before deciding between the two – coworking and business centers are set up specifically for collaboration, and are often better resourced for collaborative activities like brainstorming sessions.
---
What's next for meeting spaces?
As technology continues to evolve at rapid rates, we expect to see AI play an even larger role in meeting spaces. Many businesses are already utilizing features like voice-activated controls, for instance.
Through technology, workspaces – including meeting rooms – are becoming more "responsive" to their occupiers' needs; machine learning has the ability to monitor people's presence and behavior and uses data to optimize the experience.
AI devices can connect with screens, temperature controls and lighting, enabling more sustainable practices (lights, heating, and screens automatically turn off once participants have left the room, for example).
These developments show that, for the foreseeable future at least, physical meeting spaces will continue to service a purpose and add value to businesses around the world.