Brian is joined by Frank Cottle, Chairman and Founder of Alliance Virtual Offices, to look into the future of what workspaces will be like and how that affects facilities and operations teams.
---
Own your operations with the world's smartest operations engine. Dude Solutions is your partner to do your best work today — and prepare for tomorrow.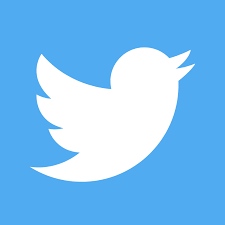 Dude Solutions Twitter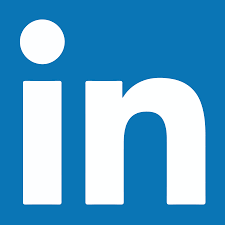 Dude Solutions Linkedin
---
Transcript
Brian
Welcome to the Operate Intelligently Podcast, the podcast for all things operations.
Thank you for joining us on the Operate Intelligently Podcast today. We've got another great topic, we're going to talk about the future of work. And joining me is Frank Cottle, founding chairman and CEO of Alliance Business Centers Network. Frank, welcome to the podcast.
Frank
Thank you, Brian, very much.
Brian
So Frank, tell us a little bit about you and your background and what you do with the Alliance Business Centers Network.
Frank
Well, I started my career in the late 60s, actually, as a commercial diver, worked my way through college till I got married and doing what was termed at the time and I was a contractor to one of our federal agencies. It's interesting work. I moved on from that the next 10 years, I raced yachts, raised on the ocean and thought that anything I could do to be around the ocean would give me a lot of pleasure. And so I spent a lot of time waging and racing out, all over. And that brought me into contact with a lot of very interesting people. And I decided from that career, I wanted to move into commercial real estate. So in 1979-80, I started the predecessor company, and we started building doing land banking and building buildings across the southwestern US: California, Arizona, and Texas. And we ran into these funny little things called executive suites. And we decided that we would build dedicated buildings just for that business model. And executive suites became business centers and business centers became co-working centers and logistics centers and incubators and accelerators show us the industry is migrated. We've been involved really since day one. Today, we're a technology-based company, a SaaS company and investment company, investing in projects and technology all over the world that deals with the flexibility in the workspace.
Brian
Thanks. So could you talk a little bit about like, in the past 10 years, we've seen a lot of changes and a lot of industries. But you know, what have you seen change in the past 10 years in the space of work and facility management operations?
Frank
Well, I think the term flexibility is what comes up the most commonly, facility managers manage on behalf of primarily large corporates and government. Some property companies as well, and those two structures and organizations are radically, radically changing the way they hire the employment structure, what they want to see out of their employees, as result of which workplace flexibility is, is the key word for what is driving changes in facilities management, not just in layout and space. But in the way space is used primarily with requirements for booking and reservation systems for hot desk and conference and meeting room structures have the ability to handle an employee not as an occupier anymore. There's no such thing as occupiers, there are only travelers. And that radically changes the way you look at property in general. And a lot of FM companies really aren't quite keeping up with that concept. They don't know how to manage the movement of employees so much as what they're used to doing, which is managing the static element of physical space.
Brian
So what do you see in the future of workspaces? Like how's that going impact maintenance and operation professionals that are having to still maintain these facilities?
Frank
Well, I think the facilities themselves will change, certainly, you'll have higher density than we have in the past, not necessarily from open officing, but from multiple users say utilizing the same workstations. And so all the technology behind the way people access space and access services are going to continue to change the staff and change in the last 10 years, they're going to continue and accelerate. We see also that a common element, some of our consulting clients, large, fixed asset investment companies, some of the largest in the world, they come to us and say, Hey, you know, our major corporate just had 100,000 feet of space to this. And they just renewed for 50,000 feet, what's up what's happening. And they look at that same clients, they say, well, that client, you know, they have more a larger workforce, they have more revenues, they've grown, and yet they're taking half the space. And we don't understand that. And what they're doing is they're contracting, they no longer have an employment base of three or 400,000 people worldwide, they now have a workforce, and that workforce is 25-30% contractors. And so one of the major changes, that's coming along inside of the corporate at the strategic planning level, is they're trying to match the leasehold liability of their space with the contracts that they have with their workforce. So that means a big shortening of the lease cycle, if you will. And they want to do that for two reasons. So flexibility, but also really helps our balance sheet and that drives the shareholder value. So there's a big push by the financial end of all organizations, including government to make this shift and shorten the lease cycle. And that's going to materially impact facilities managers. The other thing that is changing that is that in today's competitive world of employment, seeking the best people, which is the biggest challenge most large corporations, and most organizations have today, it's not customers, it's taking the best people to join their teams, that requires a flexible workplace package. So as I said, there are no occupiers anymore, there are only travelers. So today, I'm working for my residents as an example and not from my office. Yesterday, I was working from one office and Monday, I was working from a different office. And so it we all are much more mobile. And that has a huge impact on the way you set up facilities management, and the you look at everything it has to do with connectivity.
Brian
So I wonder if you could expand on that, like so, with people being more travelers and less occupiers? How does that kind of impact say the facility management professional? Is it that they don't like their routine changes? The demand for that maintenance task changes?
Frank
Well, yes. And I think what what they're maintaining is changing to facilities management companies are getting more and more into managing the technology end of the facility and not just a physical plant. And that changes materially as you go to a highly flexible workspace. So that's going on. And I'll use our own business as an example. We think that by 2023 or so, while we sell virtual offices, and we sell co working a business center space today, we think that we'll be selling more and more connected software in the future. We don't think that will be selling on necessarily a virtual office so much as a virtual reality office. If I looked at the next generation of workforce, Gen Z, that's the first fully native digital generation we've had. And what's the biggest thing that they demand and that they do spend their time on technology with? I'll ask you that question, Brian.
Brian
I'm going to say their mobile phone.
Frank
Gaming.
Brian
Gaming. Okay.
Frank
Okay. Same thing. They're gaming, on their mobile phone
Brian
Gaming via mobile phone. Yeah.
Frank
Yeah, their gaming on their mobile device, a lot of time gaming. So when they come to the workplace, they're going to be they're fully embedded in gaming. And something else is happening in technology right now that will impact facilities management and all facilities is that the gaming companies which do the best rendering in the world, the best artificial rendering of people and personalities, facial recognition, things of that nature, they're the best of that they're losing market share as Gen Z grows up. Not people that will stop gaming, but people will be gaming one hour a day instead of three hours today. They don't like that. They've got the horsepower, they got the technology to change. And so they're looking at the workplace right now. They're saying, what can we do in the workplace that creates a new workplace environment based on gaming technology. So you're going to see virtual reality offices and software being sold by property companies are being installed by large corporates and government companies like ourselves, to where people will slip on their headset and slip on their, their devices. And when they do, they will enter their office. So do I need an office in the 50 story building on the nice corner office? Do I even aspire to that overlooking Central Park in Manhattan anymore? If for a half or a quarter of third attempt the cost, I can slip on a headset and have that same office in the Bronx. So there's going to be a big migration on the way space is used in the future. And that will happen between 22 and 32. By 32-33, that will be a ubiquitous form of doing business. Haptics, everything that has to do with motion, your hands, your feet, etc. are now being embedded in trials, even in government trials, in Northern Europe, in Sweden as an example, you insert a little chip in your finger. And now you can buy things you can get on buses and trains and it basically identifies you and ties directly to your payment system. You can put haptics on like fingernail polish today. So all of the technology the necessary from holographic transportation look at Microsoft's HoloLens as an illustration of that, that's going to radically change the way people use real estate, which is going to even more radically changed the way we have to manage the plan to manage facility.
Grace Flack
You may have noticed that we're about to hit the 100th episode of the Operate Intelligently Podcast. It's also our 20th birthday year here at Dude Solutions, so we're working on a really special 20th anniversary podcast series that we're going to start releasing Episode 100 through 102. So please look forward to this series, it's going to have a bunch of great interviews with longtime Dudes and Dude clients, you may hear someone you know or yourself. And it's just going to be a really interesting, informative, but fun piece on the journey of the dude and where we come from and where we're all going together. So definitely check that out!
Brian
Yeah, some interesting ways that people are using technology, I want to know if you if you have any tips and suggestions on how facility managers and operation professionals can kind of stay ahead with all these changes coming.
Frank
I think look, you know, the physical plant is always going to have to be maintained, you can't have the walls fall down and the roof all in. So there's no no material changes there that are going to go on. But I think looking at the density, and how are people going to manage density and how people are going to manage radically increased bandwidth issues, especially in older buildings that carry a lot of iron in them, I'll use the Empire State Building as an example, to wonderful building a look at but a terrible building to try and install WiFi in. So, older buildings are going to have to be rethought in the way things are managed. Because without the bandwidth businesses will not function. And that bandwidth will both predominantly with G5 coming on be more and more wireless and WiFi. So having a solution for that is going to be critically important. As we see things go on also looking at transit systems within larger buildings, how to move higher density of people around through existing transit systems, elevators, stairwells, escalators, etc, is going to become a key. And in some buildings for safety purposes, those buildings really are going to have to be repurposed, because they won't have the density. Because they won't have the ingress and egress capabilities. So you can't put the density on them as a result of which they'll no longer be economically viable. So they'll have to be repurposed. Some of that repurposing is good, because as we increase density and commercial use, that frees up space for multi-use, and that means that density in cities can improve housing situations and transportation situations. So it's not just the future of work. It's just the future period that we're looking at at work is, is a big part of it.
Brian
Yeah, it's kind of our changing behavior and culture. How's that going to affect home? how's that gonna affect work? How's it going to affect play, it's really kind of across the spectrum?
Frank
Well, you're going to you're going to work and play and do everything everywhere, simultaneously. As I said, and if you look at it today, if I'm in my car, well, my car is actually reading my text messages. And it's doing different things that I can see and respond to, but I can do that verbally. So the mixing of media for communications is a big element and the capability of having that type of capacity everywhere, anywhere, all the time is changing. And that will obviously have a big impact on facilities and all aspects of our lives, not just facilities.
Brian
Well Frank, I want to thank you for coming on today and giving us a little bit of insight into virtual offices and kind of the future of work.
Frank
Well, my pleasure, anything we can ever help with, give us a shout.
Brian
Thanks. We'll be sure to do that. And I want to thank our listeners for joining us today for another episode of The Operate Intelligently Podcast until next time, I'm Brian McDonald coming to you from Dude Solutions. Thank you for listening to the Operate Intelligently Podcast produced by Dude Solutions. You can reach us by emailing [email protected] or check us out on the web at dudesolutions.com