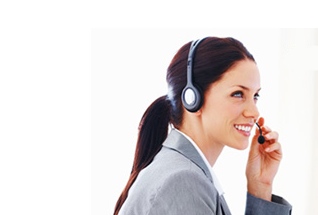 So you've just signed up for a Live Receptionist service from Alliance Virtual Offices. Great news! Now you can say goodbye to pesky spam calls and interruptions, and hello to silky smooth customer service for your clients.
Now that you've added a star team of virtual receptionists to your company, it's essential to make sure they're prepped and ready to take your calls.
Before they can start, we need a few more details from you to complete the set-up. This information will help our receptionists to understand more about your business so they can answer your calls professionally and knowledgeably. You will be contacted by one of our Customer Service Representatives to request this information, so you can simply reply to their correspondence or contact us with your answers, here.
Here's what we need:
A short description of your company. This helps our receptionists answer basic customer questions, such as "What do you do?"
How would you like your calls to be answered? We suggest, "Thank you for calling 'Your Company Name', how may I direct your call?"
Once the call has been answered, should the receptionist:

Take a message and email it to you,
Screen the call for you,
Or transfer it to your voicemail?

If you have your calls screened but you're not available to take the call:

Do you want the receptionist to take a message and email it to you,
Or would you prefer to have the call transferred to your voicemail?

Should our Live Receptionists offer your address or other business information to callers if asked? Please note, we will only give out information that you have approved.
Are there any specific pointers our receptionists should know about your company, in case a client asks? Such as:

List of products or services,
Online booking functionality,
Opening hours?

For after-hours calls, do you prefer to:

Have the calls forwarded to your cell phone,
Or sent to your voicemail?

What message would you like to include in your after-hours voicemail greeting? We will be happy to record this for you, but you can also upload your own recording via the Alliance Virtual Offices client log-in area.
For further help getting started, we have plenty of guides to assist you. Here are a few that may help:
And of course if you have questions, suggestions or additional requirements from your live receptionist services, or with relation to virtual offices in general, please contact us and we'll be more than happy to help!