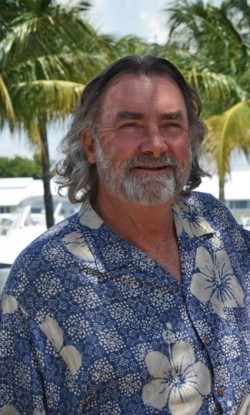 You probably didn't wake up today wondering what it is you don't know about Frank Cottle.
(If you did, I'm very impressed and a little freaked out.)
The reason I want to tell you a bit more about me is because I want to learn more about you, too.
Here's why:
This year, the whole Alliance team is focused on what I've always devoutly believed in: developing personal relationships in business. Just because we share a business relationship doesn't mean we can't have closer personal ties, too. That leads to mutual understanding and respect — the keys to fruitful long-term business relationships.
Now You Know
Since we have to start this new relationship somewhere, let me tell you some things you probably didn't know about me.
My first business success was with Ardell Yacht & Ship Brokers. I thought I would retire after that business, but I was in my 30s, and I could only do so much surfing, paddle boarding and wind surfing (as a matter of fact, perhaps my hips would have preferred I not do so much windsurfing).
I entered the serviced office industry in 1979 with three other partners, and over the years we grew our business center portfolio and the Alliance Network to more than 600 partner business center locations in 44 countries. We are able to serve our clients in most major markets globally.
I have two artificial hips due to an abundance of windsurfing and downhill skiing all my life. I'm just hoping the knees aren't next. Fortunately, I have a great personal trainer to keep me on track just to be sure.
Unless I am travelling or have in-person meetings, I always work from my home office on Fridays.
Most of my meetings are virtual, on conference calls or through video. Our Alliance team is mostly virtual, and most of our partners, suppliers and clients are not in my area. We use Gotomeeting and Skype extensively, along with a handful of other productivity tools.
Now you may have a little more insight into what drives the Alliance team and me.
How about you?
Let's start connecting. Follow us on Twitter, Facebook and LinkedIn, and give us the chance to do something else we love to do – talk about you, our customers and partners.