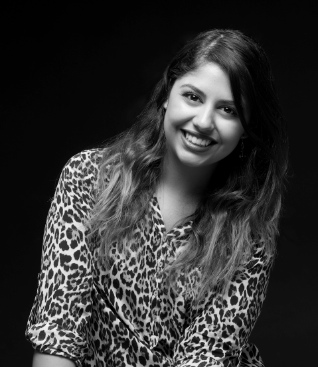 At Alliance Virtual, we like to work with an open door. We want our clients to see exactly what's going on so they know who we are, what we're doing, and who they're working with. As a client, that's a basic but very important right.
So in the nature of transparency, we recently opened the door on how Alliance Virtual Offices, a virtual company both by name and by nature, gets things done.
We told you that we work with people right across the globe, from North America and Mexico to Europe and beyond. It's not always easy – as we explain in our blog. But it means we get to work with the best people in the business, rather than just those geographically close to us.
So now that we've told you how we work, we want to tell you who we work with. This is the really fun part, because we get to ask our staff all sorts of silly questions (strictly in the name of customer service, of course).
So we're kicking things off with the lovely Monica Ochoa, Member Service Representative at Alliance Virtual Offices. She's been one of our star players since February 2011, and she likes to talk… a lot.
AVO: Can you walk us through a day in the life of Monica?
Monica: A typical day at work will involve A LOT of calls and emails. Calls from new clients, calls from current clients, calls to members (owners and managers of our 600+ locations), follow up calls, follow up emails… Let's just say that a typical work day for me is having the phone glued to my ear!
AVO: What do you love most about your job?
Monica: I guess I like the unexpected compliments. I know how that makes me sound, but whenever a client contacts me after they have been confirmed in a new address, just thanking me for my help … it's a feel good moment for me.
We have our clients' best interests at heart and we are not just trying to sell to them, we are trying to help their business succeed. So when they feel taken care of, to the point where they actually take the time to thank me personally, it means a lot.
I also like the trust that Frank (CEO), Mike (Chief Marketing Officer) and Toshi (Operations Director) have in me. I've grown with the company over the past 4 years and I now have a lot more responsibilities.
I also really enjoy the team at the office. We work hard but we also like to joke around and sometimes just take a break and talk about our weekend or the last movie we saw.
AVO: And what do you like the least?
Monica: Ha… Well, I guess the part I like the least is being on the receiving end of an unhappy client. It happens sometimes… not a lot, and it's not necessarily our fault, but when it does it's SO stressful.
AVO: Do you have any hobbies outside of work?
Monica: I do! Where do I start? I love to travel, and I LOVE going to the theater. I am a Broadway junkie. I am actually on the production team of a concert we are doing, for the second time, to help raise funds for a school that helps children with cerebral palsy.
I also enjoy going to the movies and reading. Actually, for one of my work anniversaries with Alliance the team gave me a gift card for a bookstore. They know me

AVO: Where did you go on vacation recently? And where are you going next?
Monica: I went to a music festival in New York. Next I am planning a trip with my friends to Vegas, I've never been so I am pretty excited about that.
AVO: Tell us something you'd rather forget…
Monica: I gave myself bangs… That was memorable, embarrassing and funny… NEVER AGAIN BANGS! Never again.
AVO: If you could work at any ABCN location in the world, where would it be?
Monica: NEW YORK! NEW YORK! NEW YORK! NEW YORK! NEW YORK! NEW YORK! Pleeeease?