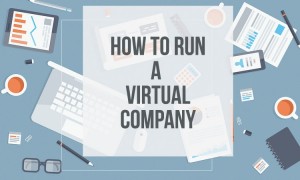 Launching your own business? Wow, that's (take your pick): Exciting. Energizing. Creative. Cool. Satisfying. New.
Intimidating. Unnerving. Frantic. Confusing. Uncertain. Scary.
For most of us, the entrepreneurial path can be all that, and it can change by the hour.
It's one thing to have a great idea. The other thing is, you've still got to set up a real business, with real customers, real accounting, real contracts, a real business address, real receptionist, real business phone.
That's when it starts to get a little more complicated. You feel a little panicky, and wonder, "What do I know about running a virtual company?"
Glad you asked.
Too Much Information
If being an entrepreneur is your calling, you've probably already read some books and blogs, browsed a few magazines and joined a group or two. Good for you. Those are smart things to do.
Clearly, there's no shortage of information for entrepreneurs, and that's part of the problem. You have to do a lot of legwork to find all the basic information you need to get started.  What if everything you needed to know to start a virtual business was all collected for you, all in one place, all online so you could get at it any time you wanted?
That's what we thought, too.
Go to the Guide
The advantage is this series captures the most essential advice in one place. And it comes to you from people who are experts at supporting — and surprising — self-employed, entrepreneurs, consultants and others who are trying to launch virtual businesses.
Start with "How to Run a Virtual Office" for advice and tools that will help lay a strong foundation for your virtual operation. From simple tips about to-do lists, to tackling the more complex tasks like legal business structures, the guides have you covered with topics like these:
Virtual Office Administration
Virtual Sales and Marketing
Virtual Finance and Accounting
Virtual Staffing and Outsourcing
Virtual Operations and Organization
"How to Run a Virtual Company" does so much of the legwork for you, you'll feel like you've hired your own professional start-up guru.
That's not too far from the truth. At Alliance Virtual Offices, we know a thing or two about starting a business. We've been through it ourselves, and our clients are people like you, just starting out or taking a fledgling business to the next level.
Who better than Alliance Virtual Offices to have your back?
We've done the research and found the resources. The "How to Run a Virtual Office" guide is packed with links to useful online resources for things you'll need, like:
Calendars
Digital contracts
Team collaboration
Bookkeeping
Invoicing
Legal advice
Setting up a virtual office space
Using a receptionist
In the sections on marketing, you'll learn about the virtue and value of email (yes, it still works,) the latest practices in online advertising, and social media tools. It's all there, all in one place. You don't have to spend hours or days chasing down this critical up-front information. Instead, you can use that time for something fun, like selling your stuff.
You're welcome.