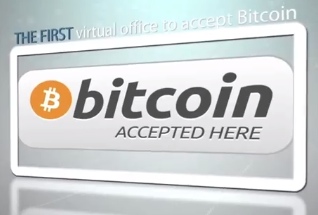 Bitcoin is never far from the headlines. You've probably seen it cropping up in the business and financial pages from time to time. You may even have wondered, should my business start accepting Bitcoin?
First let's take a look at how it works.
Bitcoin is a digital currency based on an open source, peer-to-peer payment network. Think of it as cash for the Internet. It's a synthetic currency kept in your own 'digital wallet', with payment taking place by transfers. Bitcoins can be bought and sold for real money at a Bitcoin exchange, although there is no central repository – it's powered by its users.
To the uninitiated, Bitcoin seems quite complex. But there's no denying that the concept of digital currency is quite a breakthrough.
Now let's take a look at the reasons for, and against, using Bitcoin for business:
3 Reasons Bitcoin is Good For Business
Low fees: Bitcoin's complex cryptographic security infrastructure means it's generally faster and cheaper to process transactions than standard methods. Payments can be made and received with virtually no fees – although they are recommended for faster confirmation of transactions. The cost and speed is considered an advantage, especially for small businesses with limited funding reserves.
Anti-fraud security: Bitcoin payments are irreversible, which negates the problem of 'chargeback fraud'. In addition to Bitcoin's cryptographic security algorithm, users must also secure their own wallet and payment requests. Security is a concern for any business and while no system is infallible, Bitcoin is considered a relatively secure network.
Fast payments: According to Bitcoin.org, bitcoins can be transferred from Africa to Canada in 10 minutes. As bitcoins have no physical location and no intermediate financial institutions to process transactions, there are virtually no delays. This is an advantage for smaller businesses, particularly if you are selling goods, as it means you should receive payments faster.
3 Reasons Against Using Bitcoin for Business
Volatile investment: Bitcoin is perhaps best-known for its wildly changeable value, which can shift from a few dollars to hundreds of dollars in just a matter of days. Like any investment, you should bide your time and trade when conditions are most favorable.
More legwork: As a new currency, it's not necessarily easy to get to grips with Bitcoin. Plus you'll need to monitor the value closely. You may need to adjust your pricing on a daily basis or use a pricing system that exchanges rates in real time. And what do you do with your stash of bitcoins? Do you spend, invest, or keep them in the hope that their value goes up? You'll need to invest time and effort in understanding the process to ensure you don't lose out financially.
It's an emerging concept: As yet, Bitcoin isn't widely accepted so the amount of people who buy or sell goods using the digital currency is limited, so it shouldn't be offered as a standalone payment method. Many people are buying bitcoins as an investment too, and are holding onto them rather than spending online or in shops, which further reduces the number of people using or trading them.
All things considered, Bitcoin is a young and emerging currency which, as we have seen, is by no means perfect. However, no financial system is flawless, and the concept of online currency is particularly fitting in today's digital world.
As with any business investment, do your homework, weigh up the pros and cons, and enter the world of digital currency with as much information and foresight as possible.
The good news is, more and more reputable online vendors are beginning to accept Bitcoin, including WordPress, Reddit and yours truly – Alliance Virtual Offices. We started accepted Bitcoin in 2013 which made Alliance Virtual Offices the first virtual office provider to accept Bitcoin as a payment method (so if you're wondering where to spend yours, now you know!)
Does your business accept Bitcoin? Or are you keeping clear of digital currency? Let us know – we'd love to hear your reasons.