Transitioning to a Virtual Business, with Frank Cottle
---
Tips, strategies and wisdom from experts who are eager to help you find the success you're looking for. Expert interviews in digital marketing, culture, team building, Instagram strategies, business growth, sales, raising capital, and more from rockstars such as John Lee Dumas, Bob Denison, Aileen Lavin, and others.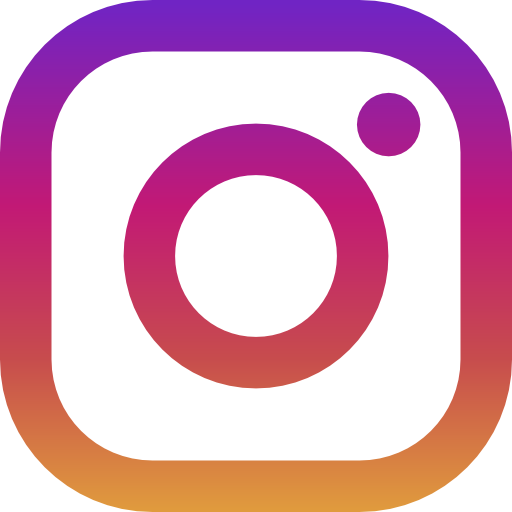 instagram.com/laineschmidtcoaching
---
Transcript
Laine Schmidt [00:00:00] The past few months, companies across the globe have been forced into virtual work.
Laine Schmidt [00:00:06] Today, we are talking with a man who has spent the last 40 years building and investing in businesses that help companies work more efficiently. Frank Cottle is the CEO of Alliance Virtual Offices. Hailing from Southern California, Frank has extensive business experience in commercial real estate, finance, workplace technology, and studying the future of work in investment banking. He is a man of great wisdom. And today he is sharing with us why a virtual office might be the best direction for your company.
Laine Schmidt [00:00:44] Frank, today we're talking about how to streamline the setup of a virtual business. Would you please define a virtual business for us?
Frank Cottle [00:00:53] Well, you know, all businesses are virtual to some extent. But I think the key here is that a business that really is trying to avoid fixed cost, particularly in the startup phase — the bricks and mortar, the furniture, fixtures and equipment, and the long term liability of the facility — in some cases, trying to build a team that, the best person might not be in your hometown, so you have to be able to interact with them virtually as if you were all together at the same time.
Frank Cottle [00:01:28] All businesses are virtual in some way or another. But I think we're focused here on businesses that are starting up and want to start up virtually.
Laine Schmidt [00:01:38] Tell us a little bit about your experience with virtual business.
Frank Cottle [00:01:41] Oh, gosh.
Frank Cottle [00:01:43] Well, we've been in the flexible workspace sector for 40 years since 1979. We started as a property company building dedicated buildings to host and house what were then called executive suites. We sold that portfolio in 1990. We'd built a new building from the ground up during that 10 year period, every hundred and ten days, so we were pretty busy. We built buildings across California, Arizona and Texas. From there, we started leasing space and converting it to the classic business center model. Well, today it would be akin to a company like Regus. We built those projects, 195 of those projects across the United States between 1990 and 2000. In 2000, I decided that I no longer wanted to own the facilities. So we sold the facilities and we decided we wanted to take a technology approach to real estate. So today, the Alliance Virtual Offices company and some of its affiliated companies really are in a business model, much like Expedia in the travel industry. We own and service the client, but we don't own the facilities, just like Expedia owns a business relationship with a client but they don't own the hotels or the airlines. We find that that model helps us to expand quite rapidly, number one. It gives our clients an unlimited choice of inventory that we can represent objectively and allows us to stay really as a service company without worrying about the physical facility side of things. So we've been doing that for the last 20 years, approximately. And we have clients at 1200 locations that we manage in our network across 54 countries. Our largest client today has twenty nine thousand accounts with us. So we handle everything from a single client starting a new business on up to very large clients and including government.
Laine Schmidt [00:03:54] Well, clearly, you are the right guy to be talking to about how to set up these virtual businesses. We're excited to have you on. OK. So for someone who is just getting into this — into the virtual business — where do they even begin?
Frank Cottle [00:04:07] Well, I think the first thing you need to do is certainly your homework. That's the most important thing in starting any business. Know what you're doing. But technically or administratively, you have to actually form an entity and you are probably well advised to form an LLC or a corporation so that the entity contains the business and it doesn't drag over personal liabilities into your individual lives. So that's critically important.
Frank Cottle [00:04:39] But I think when people do that, a lot of people get these startup kits off the web. And you can do that, but those kits really don't help you when it comes to governance and administration, they give you the forms and this and that, but they don't drill into you the importance of — if you're going to protect yourself and your assets — remaining in good standing. And that takes annual governance and a bit of form filing and administration, which a lot of small companies don't bother with, they just kind of sweep it under the rug. And that, at the critical time if you ever need it, that is very, very important.
Laine Schmidt [00:05:19] So where should people be finding that? If it's not the online kits, where should they go?
Frank Cottle [00:05:23] I think maybe I'm a little bit old fashioned, but I think having a good corporate attorney to start off, if you're going into business, choosing someone that you trust, someone who has a good reputation, possibly works with colleagues or friends of yours, is a good idea. It does cost a little bit more. But the advisory work that you'll get or the advice that you'll get from that versus trying to do a how-to book off of a website is invaluable. Those coaches, counselors, legal advisers that you work with don't just look at your situation — they're looking at all situations constantly. And so their bandwidth of experience is very valuable, particularly for startups.
Frank Cottle [00:06:12] You might move on a few years down the road, after you've figured out what you're doing and how to do it, but you can only start once. So I would say, start right. Have professional advice behind you.
Laine Schmidt [00:06:28] So once people have that… I mean, it really is like setting up, you know, a brick and mortar business… Yes. Go ahead.
Frank Cottle [00:06:38] The only difference when you're talking about virtual is that you're trying to look at today's environment. And let's talk about staffing. Well, let's talk about some company operations for a moment. Almost every company today is international. They have a supplier or a client or a product that crosses a border. So if that's the case, you may need to set up your staffing to think international. So maybe the best programmer in the world is in Sofia, Bulgaria. Maybe the best marketing mind in the world for your business is in Los Angeles. Maybe the best administrator is in Dallas. If you're starting up a company, you don't want to have all those people move to Fort Lauderdale. The cost of that, the disruption of that, people that say, no, I'm sorry, I love it here in Dallas I'm not moving to Florida. All of that starts to create limitations. So if you're going to put the best team together, you should think in terms of not just your local neighborhood, but globally. We are a global economy today and you have to compete with other global companies. So if you're starting today, you really want to think outside of your own neighborhood.
Laine Schmidt [00:08:05] Yeah, a lot of the companies we work with say just that, that some of their best team members are the ones who are not on site.
Frank Cottle [00:08:13] Sure. Well, you know, technology allows that. And the technology that we use today, which is a lot of video conferencing, I think we've all been Zoomed to death the last 90 days. But it really works. And it's nice, you can use that technology today with the video — always use video when you're you're dealing with people — it adds a 100 percent, 200 percent more dimension to your meetings. So always use video, not just a voice. But once you do that, people get used to it, you're fine. And then you get the team together a couple of times a year. And when you get together, it's almost, you're doing business, but it's almost like a party.
Frank Cottle [00:08:59] Everybody's so excited to see each other and everybody thinks it's so great to be able to touch and feel and experience the warmth of the personal relationship. It's sort of like having a pen pal relationship or a long term romantic relationship. When you get together, it's just so much better.
Frank Cottle [00:09:22] It's a good way to go. And the technology is advancing. So, we're seeing limited applications of holographic applications, and we believe that we'll be seeing them working in virtual reality offices by 2023.
Frank Cottle [00:09:41] So if you don't get used to that today, the shock and awe of trying to bust into it all at once in a few years, and keep up with those companies that are embracing these technologies, will be very difficult. You will be behind the curve.
Laine Schmidt [00:09:59] Yeah, I think everybody's been forced to acclimate these days. So hopefully it's like a soft launch for all of us into the virtual space. Let's go back, you mentioned forms when setting up a business. And I know a lot of people get confused between what's a business license, should I be an LLC or an S corp… When it comes to the virtual space, what are the differences between those things and what's the best direction to take?
Frank Cottle [00:10:25] Well, I think the choice of an LLC or a corporation is a choice of how you want to own and distribute your shareholdings or your membership holdings within the company. And that's an economic decision. There is no best plan to raise outside capital or public capital, or capital from a private equity or venture capital firm. You absolutely want to be a corporation. If you plan to be closely held with yourself and a couple of partners, or maybe it's a family operation, then an LLC is just fine. And you can convert from one to the other once, with complete impunity. So if you start as an LLC and then you want to seek venture funding, and venture teams, and you're advised that, gosh, you're going to have to be a corporation, say, sure, no problem. So that's a pretty easy transition. The difference between that and a business license is, the business license grants you the right to do business in a certain place.
Frank Cottle [00:11:32] Or a certain industry. You get trade licenses like contractors, licenses, etc. But it's not an entity. So if you go down to the city clerk and say, hey, I'm in Fort Lauderdale and I want a business license to open a restaurant. Well, if you just open the business license, you'll be a sole proprietorship and you'll be exposed to 100 percent of the liability of that enterprise. And that's not a good idea.
Frank Cottle [00:12:02] Everything you've done is now personally guaranteed, including the hamburger that you just served that might make somebody sick. That's an area fraught with exposure and liability. So you never want to do that.
Laine Schmidt [00:12:17] OK. Now talk to us about virtual business addresses.
Frank Cottle [00:12:24] Well, there are a multitude of address formats. A lot of people use a mail drop — a UPS store, let's say, would be typical of that. But a virtual office is different. That's a mail address. A virtual office gives you a physical address and all the support, but it's also fully staffed with clerical, secretarial and administrative teams. Conference rooms, meeting rooms, sometimes training rooms, private offices or work cubes, workstations, the ability to do hot desking. So with a virtual office, you can do business there. With a virtual address, you can't. It's a mail drop. And so the big difference when you look across the offerings on the Internet, everybody likes to use the term virtual office, particularly the mail drop people, because it enhances their marketing. But you can't do business at a UPS store. I mean, OK, I'll meet you at the counter and let's have a meeting. That's a little silly. Let's stand by the copier, that's just silly. And you have to recognize that. So a virtual office is really, if you're serious, if you just own an apartment building and it's an LLC and you have to have a place for the checks to be sent, that's fine, you know, the UPS is just fine. But if you're actually going to be interacting with people or you want the prestige… because today, first thing I do if somebody wants to do business with us, I look at their address.
Frank Cottle [00:14:13] I pull it up on Google Maps, look at the street view. And you know what, if it's a mail drop, I'm probably not going to return their call.
Frank Cottle [00:14:23] That's a very common practice these days because we have that information available to us. And time is our most valuable resource. So we don't want to be wasting our time dealing with people that really aren't qualified to service us.
Laine Schmidt [00:14:39] Right. Yeah.
Laine Schmidt [00:14:42] There are a lot of coworking spaces now that do offer low rate memberships just to have their address.
Frank Cottle [00:14:49]  Yes, there are. In the coworking sector there are a lot of wonderful, wonderful facilities.
Frank Cottle [00:14:56] Everybody's kind of using that term right now, it's the new flavor of the season. But when you look at centers, you have to look very carefully from a business point of view. And I'll make a distinction. I will say that individuals co-work. You, Laine, and I might go and co-work in the same facility. And you're a coach and I'm a programmer, let's say. And you're going to help me and I'm going to help you. And we're going to share information and we're going to socialize and we're going to co-work. Individuals co-work. Companies need privacy. As soon as you have a team of three or four people and you have intellectual property and you want to create your own culture and this and that, you can be a co-working or a classic serviced office business center, co problem. But you want a private office then, you don't want to be out in the bullpen. And so that's important. Also, you have to ask yourself, when you look at different types of centers, what sort of support do they have? Is it just a place where you can drop in and do business almost like an old Internet cafe, or is it truly staffed and supportive? And what kind of meeting rooms and what kind of mail services do they have? A lot of these smaller coworking centers actually don't process mail. So you have to look at who they are and make sure they have the services that you're going to want for your entire lifecycle there.
Laine Schmidt [00:16:39] For people who are just starting up in the virtual space, who want this more credible address, where do they go to find these centers?
Frank Cottle [00:16:48] There are a number of companies like ours. I would just go onto the web and do a search that said, virtual office mail handling. Virtual office conference rooms. Virtual office private office. And you'll see a lot… and do it with the city or the neighborhood combined in the search. You'll find a whole variety of offerings after that. Just looking at a few websites, one of the interesting things to do, you can look at the pitch the company's making, but then you might also go over to their Facebook page, see how active they are. Do they have a great website but no activity? Is there no energy there? So I would look at their social media pages also before I took the time to call or before I took the time, certainly, to visit and do a tour.
Laine Schmidt [00:17:49] It's amazing what you can learn about companies via the Internet these days, isn't it?
Frank Cottle [00:17:53] Oh, yeah. Just about everything. Ask Facebook!
Laine Schmidt [00:17:58] It's scary, yeah. It's good. It holds all of us accountable. Now, Live Receptionist is something that on your website, is part of your service package. So tell us about the importance of having a live receptionist.
Frank Cottle [00:18:12] Well, everybody has a mobile phone today. And that's great, but differentiating in business between a professional company that can manage itself versus, 'Hi, this is George', which is the same phone his wife and family calls and their friends call, et cetera. That's a 'tell', if you will, if you have a professional front into your company. So that is important. And it's very easy to lay a second business line, at least it's easy in our system, onto your cell phone so that you can determine what's coming in and who it's from. And that's a big differentiator too. Live receptionists are able to track you down, able to interrupt you, able to carry messaging for you based on individual clients, because most of the better systems — ours certainly does — have a full notes section that pops up to the screen when your number rings. And that live receptionist knows pretty much everything about you. Plus, if they're taking 10 or 20 calls a day for you, or over a week, they get to know you pretty quick. It's, oh never let me talk to that guy, that guy's just trying to harass me! Or, I always want to talk to this person. Or, if my wife calls, no matter what, you've got to interrupt. It is a live private receptionist. And that's a big value. And it's not expensive. You can have a service like that anyplace from about 75 to 125 dollars a month. And by comparison to the, about 2500 dollars a month, it would cost you to have your individual live receptionist sitting at your own desk, maybe more than that when you figure out facility cost, it's a heck of a value. And a big difference in your business credibility. And when you're starting out, you only start once. You can only make a first impressions once. All those old cliches are really true. So having a warm body versus 'Hi, you've reached X number, leave a message' is a big difference in the way you develop your company and the way you develop your service culture in your company.
Laine Schmidt [00:20:35] Yeah, absolutely. Now, in your experience, Frank, what types of businesses are best set up for virtual space?
Frank Cottle [00:20:46] Gosh, well, I say we handle everything from government, the major Fortune 1000 companies on down to individual solopreneurs. So I don't think there's a type of business that virtual officing is best for. There's no category of business. I think everyone today wants the greatest efficiency, quality of service to their customer, and flexibility. Before Covid, people would say, oh, there are two things you have to have for a successful company: have to have a great product that people want, and you have to have access to capital. Well, now, you still have to have those two things, but you also have to demonstrate for growth, particularly if you're going to seek investment, you have to demonstrate how you have flexibility. When times get tough, how you can operate efficiently. When times are good, how you can expand rapidly at a low cost. All of those things come into play. This is why today, large companies, not just small companies starting out, are shifting to flexibility, flexible workspace models, including virtual offices in huge mass. Huge mass.
Laine Schmidt [00:22:05] What are your thoughts on established businesses who have, you know, a brick and mortar set up who want to transition into virtual?
Frank Cottle [00:22:14] Just imagine the CFO of any company this month or last month walking through these totally empty offices, that they're paying for, looking at all the desks and chairs and all of the expense that goes into that facility. They're kind of scratching their heads. There's nobody here. And then they're scratching the other side of their head saying that the company is running just fine.
Laine Schmidt [00:22:38] Yes, we have heard that so many times over the last year. Oh, yeah.
Frank Cottle [00:22:42] The next thing they do is they laugh through their papers up there and say, we don't need all this stuff. But, you need some of it. You need some of it. So to say everybody is going to go 100 percent virtual is not realistic. But companies today are saying, well, let's see, if everybody in my company worked one day from home, I would need 20 percent less stuff in my corporate headquarters. If they work one day from home and one day from a virtual office or a business or a coworking center, I'd need 40 percent less stuff, and that's only the real estate. And with tax accounting rules as they are and gap accounting rules as they are, that long term lease you take, anything over twelve months becomes a liability on your balance sheet. And balance sheet liability restricts your capacity to access capital. So the more of that you can shed, which is where the large corporations are looking at this right now, the greater your ability to raise capital, either through debt or equity, and that capacity, if you're growing a business is hugely material. And, think as an example, if you and I were to go in with a pitch deck to a venture capital company today, and I go into that company and say, I need a million dollars and here's my business plan. And the first thing any VC is going to responsibly say, what are you going to do with the money? And I say, well, I'm going to get an office, and I've got to lease some space, I got to buy some furniture and hire a couple receptionists and buy some computers and stuff. And then I'm gonna hire some engineers and programmers. The VC looks and says, OK, that's interesting. Then you walk in and the same VC says, well, what are you going to do with the money? You say, oh, I'm going to move into a serviced office, I'm going to have my people work virtually, and I'm going to hire programmers.
Laine Schmidt [00:24:43] Right.
Frank Cottle [00:24:44] Who's going to get the money?
Laine Schmidt [00:24:47] Oh, I am, it's a much smarter plan.
Frank Cottle [00:24:49] Congratulations, you just got funded!
Frank Cottle [00:24:55] But it really it comes down to simple things like that when you think about it. It's very easy to understand the value proposition and how it creates corporate value.
Frank Cottle [00:25:07] And every dollar that you save, that you turn into a bottom line, has a multiple valuation based on the type of company you have. So if you can create EBITDA in your company sector, let's say you're in a certain business and that sector in general, has an EBITDA of a 20 percent margin, but you have a twenty five percent margin. Your EBITDA multiple will go from, let's say, five to six. And everybody will want to invest in your company. And then ultimately with the arbitrage, the value in your company, to buy other companies that aren't doing what you're doing and convert them to your business model and grow very rapidly. And that's how it happens. We see it all the time.
Laine Schmidt [00:25:55] Lots of thought-provoking things there, Frank. All right, you, Frank, have been building and selling and investing in businesses for many years now. You've had a lot of success for yourself. What piece of business advice did you not take that you should have?
Frank Cottle [00:26:15] Can't say it was… it was business advice, as it turns out, but it was personal advice, actually. It was the selection of a partner. I selected a very shrewd, very capable, very intelligent and experienced partner to go into an enterprise many years ago when I was much younger and my wife said, don't do it. And I said, no, no, no, here's all the reasons why. And I know the business better than you do. And she said, I know you do, but this guy isn't going to be a good partner. We talked about it and we talked about it. And she was so right. Good businessman, good at this… but a terrible life experience and a very sad ending to the partnership because he ended up embezzling money from the firm. So the instinct and the importance when you choose a partner, I don't want to say it's more important than getting married, but you will spend six, eight, 10 hours a day with those people. And oftentimes more time than you are able to spend at home in your work life balance when you have a startup company. So choose your partners and choose your structure very carefully.
Laine Schmidt [00:27:35] What should people look for in a partner?
Frank Cottle [00:27:39] Same thing they look for in a life mate. Honesty, integrity, ability to be flexible and understand two sides of every picture. Some of that you can not just like, but respect, not just for their business skills, but for who they are as a person as well.
Laine Schmidt [00:28:04] Yeah, all right. Frank, what is the greatest benefit of having a virtual business?
Frank Cottle [00:28:11] Capacity to grow at a lower cost, and grow more rapidly. In business, it's not the big that beat the small, it's the fast that beat the slow. So I would say the biggest advantage of creating a virtual office structure is speed, the capacity to accelerate growth quickly, and the capacity in a bad market to retract quickly so that you aren't stuck with long term liabilities in that market.
Laine Schmidt [00:28:39] Hey, gang, you can connect with Frank at his website, which will be linked in the show notes. Lots of good insights here which force us to ask, what's the most cost effective and progressive way to move my company into the future. Thanks for joining us today and we'll catch you on the next episode of The Business Lab.