---
---
Q: Should you think about starting a business after retirement?
A: Many people are starting a business after retirement due to better health, uncertain economic conditions, and the desire to remain more connected to mainstream life and purpose.
---
Retirement is a milestone that can appear on the horizon like a mirage, oasis, or an impossibility – depending on a worker's outlook, finances, and retirement savings.
After leaving the workforce for a couple of years, many retirees consider rejoining the workforce – or starting a business after retirement.
While endless golf and spa days may be the reality for some retirees, many others struggle with the post-retirement blues.
They've worked most of their lives and suddenly have a surplus of time. Former social connections and a sense of purpose can quickly begin to fade, leaving retirees with empty time. 
Self-worth and connection are strongly tied to work. After a few years of retiring from the workforce, retirees can become restless, bored, or discover that their retirement savings do not afford them the lives they imagined.
Unfortunately, like many things people work for and look forward to, retirement can become a kind of groundhog day.
Imagine reality as a daily sameness on endless repeat. No wonder many retired people begin to fantasize about rejoining the workforce or starting a business and getting back into the flow of a more active life.
---
---
After a 40-year decline in entrepreneurship, The New York Times reports a dizzying boom in the application for new business licenses.
"Americans filed paperwork to start 4.3 million businesses last year, according to data from the Census Bureau, a 24 percent increase from the year before… Applications are on a pace to be even higher this year. The surge is a striking and unexpected turnaround after a 40-year decline in U.S. entrepreneurship."
The US Census Bureau also reports an astonishing increase in new business formations. In just July of 2020, there were a total of 552,748 applications for new business licenses.
---

Should you start a business in retirement?
Many of these new businesses are self-employed entrepreneurs just like you, although many don't have a lifetime of experience to share with the younger generation.
While some retirees may find purpose and connection again through volunteerism or as greeters at local big box stores, many former workers want to start a business after retirement.
The business world evolves quickly and people can lose touch with former coworkers and colleagues. It can be hard to keep up with all the changes in technology.
The good news is that the barriers to starting a business after retirement have decreased. As far as work ideas after retirement go, starting a business is often the best choice.
Whether your vision is simply starting a business after retirement-focused around something you are passionate about, or practicing your former profession on a part-time basis, registering a new business in retirement doesn't have to be an insurmountable challenge.
---

The Shift to Remote Work and Online Shopping
For those workers whose careers ended many years ago, understanding the new lay of the land and technological changes are key factors to consider before formulating a concrete business plan.
You will also want to consider the market for your business after retirement. Is your business going to be a physical product or solution to help people?
Will you join the mass migration of workers to join the WFH (work from home) movement?
Before you write off your dream of starting a business after retirement because of a lack of enormous amounts of cash, relax.
Many businesses today do not require a physical storefront, traditional office, or brick-and-mortar headquarters.
Just as your mortgage or rent payments are likely to consume a large segment of your monthly income, the same is true for brick and mortar businesses.
Leasing an office for a business is a costly affair, and many people starting businesses after retirement do so online by using a virtual office.
The remote work revolution doesn't just apply to small companies and individuals working remotely from anywhere.
The pandemic forced a systemic shift in how people do business. Large public companies now allow a large portion of their employees to work from home (WFH).
Most companies have changed policies to allow for more flexibility around how often employees come to the office, if at all.
Others have adopted flex and hybrid work policies that empower workers to work from anywhere – while also allowing for in-person collaboration at a satellite office or company headquarters.
Regardless of macroeconomic trends resulting from temporary health or political concerns, most experts predict remote work is a "permanent fixture" of the future of work.
This monumental shift to remote and hybrid work conditions will provide more retired individuals to start their own home-based and part-time businesses.
"This change in working arrangements is impossible to overhype. As big as it is, it's even bigger than people think," said Ladders CEO Marc Cenedella, who says it's the largest societal change in America since the end of World War II.
"Hiring practices typically move at a glacial pace, but the pandemic turned up the heat so we're seeing a rapid flood of change in this space. It's really rather amazing," Cenedella said.
---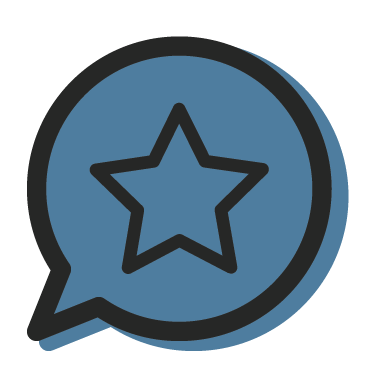 Smaller remote businesses and virtual storefronts
You're probably familiar with Amazon, the world's most well-known public tech behemoth.
What started as an online bookstore, Amazon has become an e-commerce powerhouse – that sells everything from pet supplies and appliances – to cloud computing through AWS (Amazon Web Services) subsidiary division.
Amazon also has a robust platform for third-party sellers where nearly anyone can create a virtual storefront and sell products via Fulfillment by Amazon – or Amazon FBA.
Amazon reported that nearly 2 million small and medium businesses utilized its platform worldwide using Amazon FBA or its other partnership programs.
The increasing popularity and profits of small and medium businesses (SMBs) are evident In Amazon's 2021 Small Business Empowerment Report.
"For the period of September 2020 to August 2021, American sellers on the platform averaged $200,000 in sales. This is up from $175,000 in the prior 12-month period."
Clearly, if you're looking to start a business after retirement, creating an online business and selling products on a platform like Amazon FBA is a popular choice.
While Amazon gets most of the media attention, there are many other well-known platforms retirees use to start a business online.
From arts and crafts sellers on Etsy to antique dealers on eBay, creating a virtual storefront and brand clearly has its benefits.
---
Read More: Shopify vs Wix: What Platform to Use for Your Online Business.
---
This hasn't been the best news for large commercial office buildings because many physical offices are experiencing low occupancy rates.
Smart companies are quickly pivoting, however, and repurposing empty office space into apartments, coworking centers, and flexible office spaces.
Many post-retirement business owners who work from home, find value in having a professional business address and other amenities that come with a virtual office plan.
---

New technologies reduce barriers for entrepreneurs
You may have noticed that many people buy more online products and services.
In fact, e-commerce has transformed just about every industry worldwide. In the past, consumers tended to buy only certain goods online but preferred buying most items in person
---
Read More: The Unexpected Reason Why Virtual Work is Key to a Thriving Startup
---
Now, digital buyers purchase nearly everything online from groceries and house plants to plane tickets, hotel rooms, and cars.
In fact, these online purchases added up to a fairly impressive hefty sum.
How much money are we talking about here?
$4.2 trillion.
Online purchases recently reached an estimated $4.2 trillion, according to the data and statistics company Statistica.
"Consumers from virtually every country now profit from the perks of online transactions. As internet access and adoption are rapidly increasing worldwide, the number of digital buyers keeps climbing every year. In 2020, over two billion people purchased goods or services online, and during the same year, e-retail sales surpassed 4.2 trillion U.S. dollars worldwide."
And it isn't just Amazon that is powering this growth.
---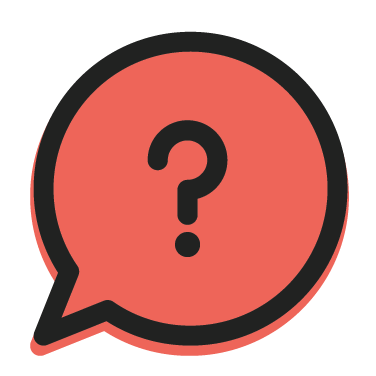 How do you start a business after retirement?
While starting a business in retirement may not be for everyone, starting an online or small business is an attractive option for many people after a few years in retirement.
The reasons for doing so vary as much as the types of businesses retired people start.
Inflation, market volatility, and the desire to participate more in mainstream life motivate retirees to start businesses after retirement.
Some workers never really retire – they just downsize businesses they already own. Or reduce their working hours for a company from full-time to part-time.
After doing their due diligence and making sure they are financially secure, some retired workers (who are in reasonably good health, of course) see retirement as an excellent opportunity to reinvent themselves.
Perhaps life took them in a different direction than they imagined, and the responsibilities of work and family resulted in a career that let's say … didn't exactly line up with their unique interests or passion.
Many post-retirement entrepreneurs are able to make their vision a reality – but first they must form a legal business entity.
Some create startups and online businesses; others just want a profitable, part-time side hustle, or the convenience of an online storefront.
Registering a business entity and using a virtual office for LLC after retirement doesn't have to be complicated.
Starting a business after you have retired doesn't have to be much different from starting a business before retirement.
If you've been out of the workforce for a while, as mentioned above, you will probably find starting a business or LLC convenient, cost-effective, and fast!
The IRS has clear rules for those retirees who receive income from social security, pension programs, and other retirement savings consisting of contributions that weren't initially taxed.
Also, be sure to check with your primary state of residence for its own tax requirements.
This is another reason many people who start businesses after retirement may choose to register their LLC where they do not live year-round.
If you are retired and travel often, why not register your online business in a state that will tax you less? This can be especially true if you do not operate out of a traditional storefront – or even sell physical products.
---

Organizing your business after retirement
Did you know the Social Security Administration considers you retired as soon as you begin receiving social security benefits – no matter what your situation is?
The earliest age to receive your social security benefits is age 62, although individuals with disabilities and other circumstances can certainly qualify for benefits earlier.
Starting Your Retirement Business in Brief
After you have a vision of what type of business you want to start, the US Small Business Authority (SBA) recommends:
Choosing a business structure
The business structure you choose affects many facets of your business, from the daily operations to taxes and how much of your personal assets are at risk.
You should choose a business structure that provides the perfect balance of legal protections and benefits for your unique situation. Some common structures include sole proprietorship, LLC, partnership, and corporation.
Preparing a business plan.
The SBA suggests either starting with a traditional business plan or a lean startup plan.
A typical business plan need not be overly complex. It should contain things like an executive summary, marketing plans, any funding you may require, and tax status.
After you have a vision of what type of business you want to start, the US Small Business Authority (SBA) recommends:
A typical business plan need not be overly complex. It should contain things like an executive summary, marketing plans, any funding you may require, and tax status.
Starting a business after retirement is pretty similar to starting a business at any other point in your life. You'll need to decide on a business name and get it registered.
Decide on the type of business you want to start as well as a name.
You'll also need to register your business to operate legally. This can be done using any address you choose.
Finally, you'll probably need a business phone number so your customers, potential partners, and the government can contact you.
---

A digital-first business environment
The days of needing enormous amounts of capital, a physical building or office, and a full-time staff to get a profitable business launched are over. Retirement business ideas can easily materialize online.
Many retired business executives have a wealth of knowledge they can share with the next generation via consulting and networking businesses.
Retired knowledge workers and licensed professionals may discover they can continue to offer their services in retirement by starting a virtual business online where they can work as much or little as they wish.
For example, retired lawyers, architects, accountants, legal professionals, and financial planners that formerly worked for larger firms can find opportunities in their niches on a smaller scale by creating an LLC and advertising their services.
Retired marketing, writing, editing, technical, industrial, and managerial professionals may also seek to create independent businesses and small companies after they have retired.
Starting a business in retirement of any size can be a little overwhelming for most people – especially after being out of the game for a while.
Industries, technology, and the economic situation are constantly evolving.
Therefore, it is important for seniors and others considering rejoining the workforce even at a part-time level to do their due diligence.
Starting a business at 65 years old or older requires research into your specific business niche and the laws of the state where you reside.
---

Considering an Online or Virtual Business?
Consider the benefits that a virtual office provides to promote your business, protect your privacy, and give your business a more professional image.
Depending on the type of business you start, a virtual receptionist plan can take the headache out of the screening and handling of calls – while trying to grow your new venture.
Post-retirement entrepreneurs need to decide what type of online or remote business to create.
If you're wondering "what is the best business to start after retirement?", you might need to consider the basics first.
It's important to understand the tax codes, social security policies, and other factors before moving too fast and setting themselves up for failure.
If you reside in the United States, retirement rules will be different than they are in, say, England, obviously. State income tax recording and payments also vary depending on the type of business you have – and whether you sell physical products online nationwide, only in certain states, or in physical stores.
Fortunately, the US Social Security Administration has a convenient Benefits Planner and Retirement Age Calculator.
At the time of writing, the minimum age to retire in the US – and receive social security payments – is still 62.
Typically, the closer you choose to retire near the minimum age and receive social security payments, the less your benefits will be.
The "normal retirement age" has been trending upwards in recent years.
All of this means starting a business at 70 or older is more valid than ever.
---

Retiring "Early" Means Fewer Benefits
This means you have to wait longer and longer to receive the maximum retirement benefit the IRS owes you from your lifetime contributions.
Why would the IRS do a thing like this? Are they trying to discourage people from retiring and/ or trying to encourage citizens to save more on their own?
The Social Security Administration claims that the normal retirement age was gradually increased because people are living longer than ever before:
"Full retirement age, also called "normal retirement age," was 65 for many years. In 1983, Congress passed a law to gradually raise the age because people are living longer and are generally healthier in older age.
The law raised the full retirement age beginning with people born in 1938 or later. The retirement age gradually increases by a few months for every birth year, until it reaches 67 for people born in 1960 and later." – SSA
Maybe you should take this as a cue to stop thinking about retirement as an end of work, but as an opportunity to start your own business after retirement – and do more meaningful work.
---

Recap: Starting a Business After Retirement
With the current state of economics, many are wondering "can I retire and still own a business?"
The good news is that starting a business has never been easier.
---
Further Reading
---
The changes in the market have brought e-commerce and remote operations to the fore, meaning retirees can enjoy their leisure time while still running a business.
Investing in a website, a bit of digital marketing, and a virtual office plan will streamline the process and get your business going quickly.
As your business grows, Alliance Virtual Offices is there to provide you with access to live virtual receptionists, meeting rooms, a virtual phone number, and a professional business address as you scale up your business.
One thing is certain: opportunities abound for everyone looking to start a business after retirement.