---
---
Q: Should I be worried about small business PR in this economy? What can I do to efficiently improve my small business' public relations?

A: Consumers are caring more and more about company values when making their purchasing decisions. Hosting fundraisers, utilizing press releases, creating a strong social media presence, and acting ethically are excellent ways to strengthen your small business PR.
---
As remote work becomes a viable option for individuals everywhere, we're seeing an incredibly saturated market. This oversaturation makes it very difficult for small businesses to stand out from the crowd.
So, what can you do?
How can you build a business that consumers know and trust – especially as the general public begins to fear a looming recession and skyrocketing inflation?
Don't let your address hold you back from success!
Upgrade your business image and ensure compliance with legal and financial requirements by getting a virtual office address from Alliance in the location of your choosing.

A virtual office provides you with a prestigious commercial address that can be used as your business address for LLCs, corporations, and other legal entities. It also helps you maintain your privacy and security, all while adhering to the laws of your state. With a virtual office from Alliance, you can establish your presence in any market.

Don't let your address limit your business's growth and potential. Get a virtual office address to take your business to the next level!
Unsurprisingly, understanding why PR for small business is so important will help you create a business or brand that consumers know, trust, and frequent.
To effectively leverage small business PR, it's important to understand the market you're dealing with.
In this article, we'll discuss how consumers make their purchasing decisions, how the current economic situation is impacting consumer spending, and the best strategies for PR for small businesses.
---
---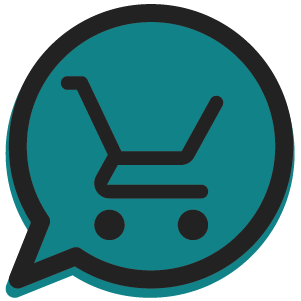 How do consumers decide where to buy?
Due to recent market saturation, businesses of all shapes and sizes have more competition than ever before. This is why public relations for small businesses is so important.
Consumers have countless options. Typically, a consumer will choose the cheaper option, but when all of the available products are similarly priced, the decision becomes less straightforward.
With all of these different choices, customers may focus on less tangible aspects of businesses, and can afford to be pickier with their criteria — support brands that they align with.
But with all these relatively equal choices, how do consumers decide where to buy?
According to Forbes, in the midst of our constantly shifting social landscape, brands should consider what customers will want in the future.
Below, we've listed the average customer's highest priorities, and how your business can cater to these concerns:
Cost
Ethics
Social media presence
Customer service
Actions
Cost
The cost of any particular good or service has been the number-one concern for consumers since capitalism's inception. PR ideas for small business can help negate a high price tag. On the other hand, you need to focus on quality if you can't provide relatively affordable options.
No matter how robust your competition may be, you can always bet on consumers being worried about cost.
To prepare for the future, take advantage of the resources at your fingertips, consider future material projections, invest in more effective ways to run your business, and reinvest in your business as often as possible.
---
Read more: A Year Into The Pandemic, Long-Term Financial Impact Weighs Heavily on Many Americans
---
Ethics
Brand ethics is extremely important. Consumers have made it very clear that they will avoid businesses that don't match their values, so keeping your business above board, honest, and as green as possible is always a smart move.
Consumers will continue to value ethics long into the future, so plan ahead by acting as ethically as possible.
One of many PR for small business advantages is that you can employ strategies to flaunt your ethical values in a subtle manner. Consumers want a brand that stands for something — so be passionate and clear with your intentions.
Social media presence
Social media is quickly becoming one of the most impactful ways to reach consumers, and it can be much cheaper than traditional avenues of marketing.
Although it's certainly possible to find brands outside of these platforms, the average American adult spends almost an entire hour each day on social media. In the end, there really isn't a better example of free advertising.
With apps like Twitter, Instagram, and Tik-Tok, you can give your business a brand new face.
In the future, social media's influence will undoubtedly continue to grow. Building a strong social media presence in preparation for this brave new world is an effective PR strategy.
Customer service
Recently, customer service has become very important to customer retention and brand loyalty.
Customers are no longer forced to deal with companies that don't take them seriously or treat them poorly. Even if you're running a virtual small business, customer service is paramount to your business's success.
Now that consumers have countless options to choose from, first impressions are everything. Consumers will no longer put up with ridiculously long hold times or aloof customer service representatives.
For entrepreneurs who are juggling many responsibilities, consider using a live receptionist to lighten your workload.
Alliance Virtual Offices offers a friendly and professional live receptionist to help business owners reduce distractions and deepen customer relationships.
Actions
The average consumer doesn't want a brand or business that's all talk.
If you're on social media making bold, sweeping claims about the moral practices of your business, you better be ready to back those claims up.
There is no number of PR stunts for small businesses that can repair the damage done by being caught in a lie or a nefarious ecological practice
Thanks to social media, your brand's transgressions will be known around the world in a matter of moments. Once you're guilty in the eyes of the internet, you're out of luck.
To prepare for the future, consider acting morally. If there are practices that feel unconscionable, they probably are. If you're worried about someone else finding out what you've done, they probably will.
If you want your business to be around in a hundred years, keep the skeletons out of your closet.
---
Read more: The Value Of Implementing PR In Your Business
---
Each of these five concerns will become increasingly important in the future, so preparing right now will prime your business for success.
In recent years, it's become increasingly clear that the average consumer wants brands that they can relate to and that share similar ethics.
People are worried about climate change, they're struggling financially, and they want businesses that recognize this.
As public perception shifts to greener solutions and socially-conscious branding, many consumers will dismiss you if you stand for something they oppose.
Consider your target audience, find out what they care about, and use PR for small businesses to make it clear that you care about the same things as your target customer.
---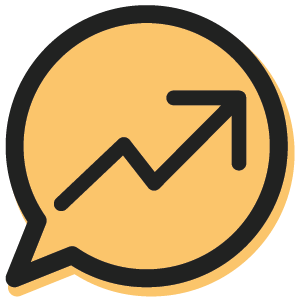 How does the current economic situation impact consumer spending?
Inflation is at a 20-year high, wages remain stagnant, and fewer people seem to be looking for work. The housing market looks like it might pop, and people are scared. Overall, it looks like the economy is heading for a recession.
This means that consumers are being more careful with their spending. They're buying less and thinking harder about the dollars they're forced to use.
---
Read more: Recession Looms: Use a Strong Financial Strategy to Keep Growing
---
When consumers are expecting further economic downturn, small business PR can be used to build crucial relationships with potential customers.
One of the scariest things about our current economic conditions is that many experts are calling for things to get detrimentally worse.
It might seem like investing in PR for small business in this kind of market is fiscally unwise, but this is exactly the right time to build direct-to-consumer connections.
If you can properly use PR for small business during these shakier economic periods, you'll be handsomely rewarded.
---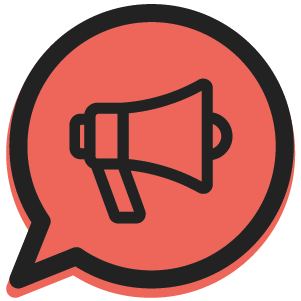 What is the best way to use PR for small businesses?
Investing in building your business's public image is one of the best things you can do to survive during a recession. Not only does it make consumers more likely to buy from your business, but it's also an affordable and high ROI form of advertising in and of itself.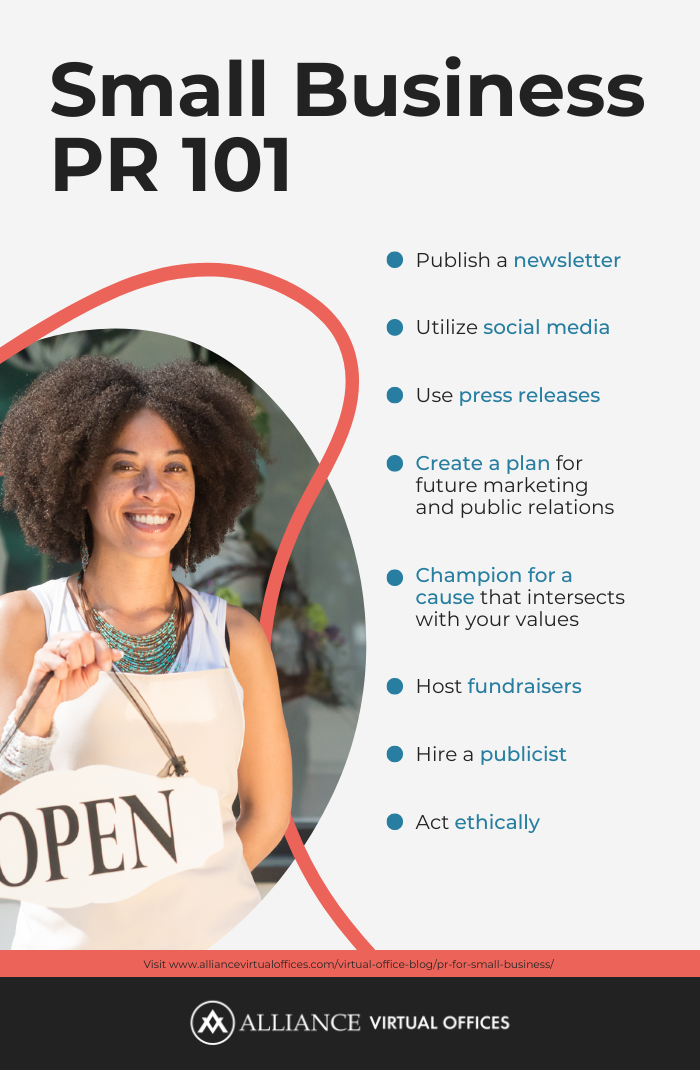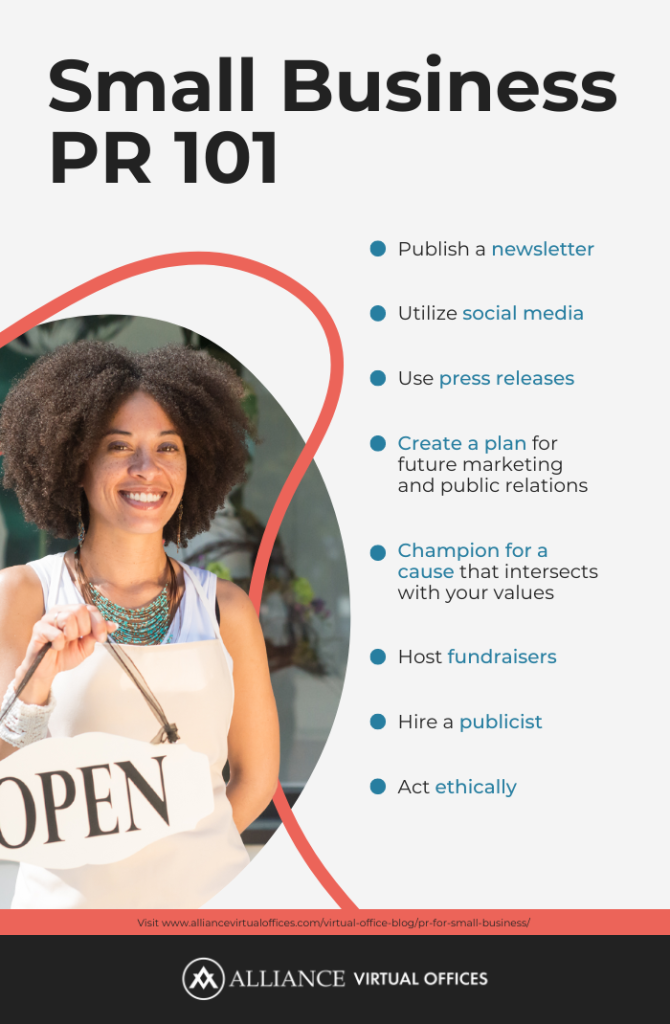 We've listed some tips and actionable examples of the best ways to utilize PR for small business below:
Publish a newsletter
Utilize social media
Use press releases
Create a plan for future marketing and public relations
Champion for a cause that intersects with your values
Host fundraisers
Hire a publicist
Act ethically
Publish a newsletter
A newsletter is a great way to connect with customers and build your audience.
While this strategy might be slow-going at first, it helps you discuss relevant cultural issues concerning your business, build excitement for future product launches, or simply discuss current events in a way that you see fit.
Newsletters are versatile and can be written by different individuals each week.
If you have a decent social media following, consider offering authorship to your followers in exchange for platforming their work. This provides you with free advertising via the articles written by followers while building a stronger connection with your customers.
Additionally, a newsletter can combine with an active social media presence for a great source of revenue. Once you have enough impressions and regular visitors to your newsletter, you'll have the opportunity to sell advertisement space.
Selling ad space introduces another form of revenue. They say it takes money to make money, but the same logic applies to marketing. It's easier to gain more followers when you already have many followers.
Utilize social media
Social media is one of the best PR for small business tools.
It's free to use, and it allows you to connect with customers in a way that was previously unheard of. This allows you to showcase your brand's personality, build a unique reputation for your business, and collect data on your target audience's interests.
Many PR tips for small businesses focus on running targeted advertisements on social media platforms rather than directly interacting with potential consumers — but that direct interaction is what creates brand loyalty and lifelong customers.
Brands like Wendy's, Charmin, and Netflix have all made a point to create intentionally comedic Twitter profiles that at times seem outlandish – especially for companies with billion-dollar valuations. The point is that social consciousness is changing, and relatability is increasingly important.
If you're active on the same social media apps as your target audience, you become familiar with their general priorities and needs. With uncertain economic conditions and increasing pessimism about the future, customers defer to brands they know and trust.
Use press releases
PR for small business can be handled more cost-effectively than marketing initiatives or other targeted advertisements. Press releases represent an efficient way to improve public relations for small businesses.
Many news outlets struggle to find worthwhile stories to cover. Providing these outlets with a press release about your business' background or your upcoming products is beneficial to you both.
If you're not a writer yourself, you can always hire a freelance writer to draft a press release for a fixed rate. Websites like Upwork, Fiverr, or LinkedIn are hubs for freelance writers to offer their services, use one of these to find someone to draft your press release if you don't feel confident or if you don't have enough time.
After drafting your press release, send it to as many news outlets as you can think of. Worst case scenario? The outlet doesn't run the story.
That said, if you've sent your press release to enough people, chances are someone winds up running the story. Connecting with consumers via press releases allows you to give potential customers a clear picture of what your company is, what your business does, and why they should care.
---
Read more: Gas Prices Force Many to Rethink Driving and Spending
---
Create a plan for future marketing and public relations
One of the quickest ways to send your business straight to zero is by neglecting to budget or plan for the future properly.
Things tend to get worse economically before they get better, so crafting a plan that prepares you for the worst possible outcome puts you in a much safer position down the road.
Planning marketing is a bit more involved than planning PR for small business. With marketing, you'll need to collect data to determine the best way to reach your target audience.
Champion a cause that intersects with your values
If you're looking for PR for small businesses ideas, consider adopting a cause that you feel strongly about. In the same way that social media creates a bond with the modern consumer, championing a cause builds a powerful connection.
Consumers are beginning to demand sustainability from the brands they know. For example, if you're running a business that is sustainable or has zero-to-low emissions, find a cause that is geared towards stopping climate change.
After you've chosen the cause you wish to champion, put it in newsletters, blogs, social media posts, and anywhere else you connect with consumers. Don't be heavy-handed. If you picked a cause you're somewhat passionate about, it'll be clear enough to your customers.
Host fundraisers
Hosting or attending charity events is a great way to build PR for small business. Collaborating with other local businesses to raise money shows that you're ethical and can expose you to a new share of the market.
Attendees will find your business and immediately associate you as being aligned with their values. If you're a talented public speaker, start speaking!
Anything you can do to present your business as a wholesome choice to the general public is going to benefit your operations. Because local businesses have a special place in the heart of local consumers, hosting these local events will help your business become a part of the community.
Hire a publicist
If you're hoping to publish more press releases, hiring a publicist or a full-time PR manager will do wonders for your small business PR.
If you decide to hire a publicist or PR manager, have them search for areas where you can send press releases to news outlets.
The more press releases you send the better, and with a publicist or PR manager, you can get an inordinate amount of work done instead of struggling to draft personal statements
Act ethically
Acting ethically is something of a no-brainer — but it's still worth a mention. Don't let your business get caught in a situation you're unable to talk your way out of.
Don't make claims you're unable to back up, and certainly don't promote environmental friendliness before being caught with through-the-roof carbon emissions. Don't use child labor in third-world countries.
They say that no publicity is bad publicity, but when that publicity is being attacked on Twitter by thousands of furious individuals, bad publicity is clearly detrimental.
If you act ethically from the beginning, you won't have anything to worry about.
As you can see, there are countless ways to effectively use small business PR to improve your company's social standing.
Stand for something, act morally, and connect with consumers on a personal level to prepare for the future.
---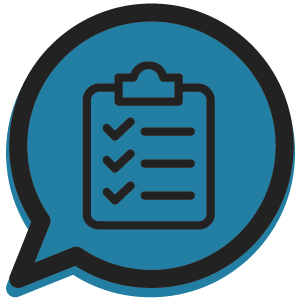 Other tools that improve your small business PR
Consumers are increasingly emphasizing company values when making their purchasing decisions. With the threat of a coming recession, these considerations are likely to become even more prominent, as consumers will have to be more selective with their spending.
Good PR for small business can change the way your business is perceived by the public and can be done much more cost-effectively than traditional marketing initiatives.
Building your business's PR can help you reach more people while also differentiating you from your competition.
---
Further Reading
---
Alliance Virtual Offices provides several digital solutions for entrepreneurs hoping to grow their businesses to new heights.
Good PR for small business will strengthen consumer connections and allow you to interact on a deeper level with these individuals.
But the tools that Alliance Virtual Offices provides take things one step further — helping you increase output, bolster consumer communication, and better connect your team.
Alliance's virtual offices are a great way to strengthen your remote operations and increase output. Not only does Alliance Virtual Offices have offices available in every state, but each of these office locations comes with access to a professional workspace whenever you need it.
Alliance Virtual Offices's live receptionist service provides your business with a professional and personable voice to answer your calls whenever necessary. Rather than trying to multitask and risk upsetting a customer, you can let Alliance Virtual Offices's live receptionist focus on phone calls while you focus on the core operations of your business.
With virtual phones, you can better connect with your team and assign employees personal phone numbers. In addition to a stronger connection with your team, these phone numbers also allow you to keep your cell phone number private.
At Alliance Virtual Offices, we're prepared to help you build a brand that consumers can trust.
Contact us today to see what we can do to help improve your PR strategy!