---
---
Q: Is the US going into a recession?
A: While there is no way to know for certain, there are many signs that point towards a recession in the near future. Oil prices have skyrocketed, inflation is outpacing income, and the economy is still dealing with the fallout from the pandemic. Your small business can continue to grow regardless though. You just need the right financial strategy.
---
The last few years have been some of the most economically turbulent in history.
While there were already growing worries about wealth inequality and inflation, the pandemic sent the economy into uncharted territory. Everything shut down in a frenzy.
This built on the surprisingly incomplete recovery from the great recession back in 2007. According to Pew Research Center, the effects of that recession were still felt as late as 2019.
But with the twists and turns of 2020, financial strategy and planning have taken on new importance in the minds of many.
While the pandemic's impact on unemployment may have waned significantly, a full recovery is still a ways away.
Add to that the growing concerns about inflation and rising political tension between Russia and Ukraine, and it's no wonder small business owners are concerned.
These things don't necessarily guarantee a recession, but if the past few years have taught us anything, it's that you can never be too prepared.
Now is the time to start planning your financial strategy so you can continue to grow through the possible future recession.
---
---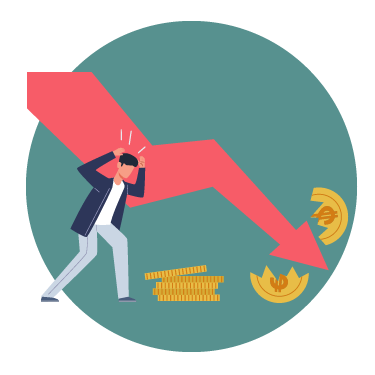 Is the Economy Heading for a Recession?
Nobody can perfectly predict the future, but we can certainly make informed guesses about where the economy will be.
Based on current trends, there's a strong possibility it will take a dive.
It may seem strange considering the success the US has had following the pandemic. We've managed to recover quite well as far as unemployment goes, but this isn't the only factor that impacts the economy.
Inflation has long been on the rise. As of right now, it is one of the biggest problems facing US citizens.
To combat this inflation, the government has been raising interest rates. This strategy is meant to provide better returns to people saving money, helping offset the limited value of their dollars.
However, when interest rates are high, people are more likely to stash their money away in bank accounts. They are actively discouraged from spending.
This contributes significantly to an economic slowdown.
On top of that high-interest rates make it harder for people to afford loans. Without these loans, citizens are unable to start businesses, buy houses, and spend money in general.
The economy slows down even more. This is precisely what's happening at the moment.
It isn't just the US-facing these problems. According to CNBC, Bill Gates strongly believes the entire world is heading towards a major economic downturn.
On top of rising inflation and interest rates, Gates points to high amounts of government debt as a major contributor.
The pandemic forced many countries to borrow large amounts of money in an effort to combat COVID. While this was a necessary financial strategy for both moral and economic reasons, it has put many countries into an economically tumultuous position.
Coupled with issues in the supply chain, prices for materials and goods are globally rising, making it more expensive for everyone.
As if that wasn't enough, Russia's recent invasion of Ukraine has now escalated global tensions and caused further supply chain issues, especially around oil.
All of these things point strongly towards a future recession.
---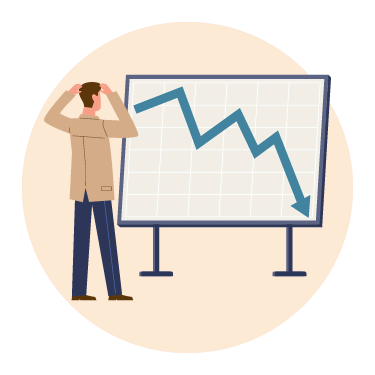 What Is a Recession?
While many people are familiar with the term, the technicalities of a recession often remain a mystery.
Recessions are periods of economic decline that impact the entire country. They are measured using a variety of indicators.
For one, high unemployment is a key marker. When the economy shrinks, businesses can't afford to hire as many people, resulting in fewer jobs and less employment.
Another major indicator of a recession is a gross domestic product. Also known as GDP, gross domestic product is the value of the goods produced within a country.
When the GDP is negative, that is a strong indicator that the economy has entered a recession. Forbes states that when GDP is negative for two quarters in a row, that is typically considered a recession.
One final indicator to know is individual and family income. When the income of the citizens of a country is net declining across the board, it often correlates with a recession.
All of these things contribute to one another and can be both the cause and the effect of a recession.
While unpleasant, it is important to note that recessions are considered inevitable by many economic and financial strategy analysts.
---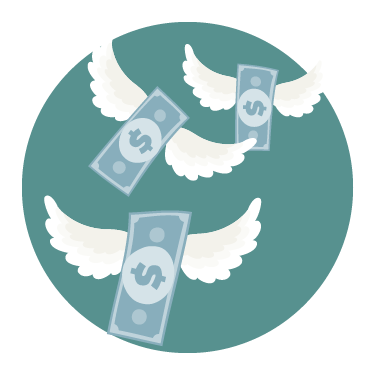 How Do Recessions Impact Businesses?
Because of their widespread impact, recessions impact people and organizations across the board. That said, the specific impacts vary depending on the individual or organization in question.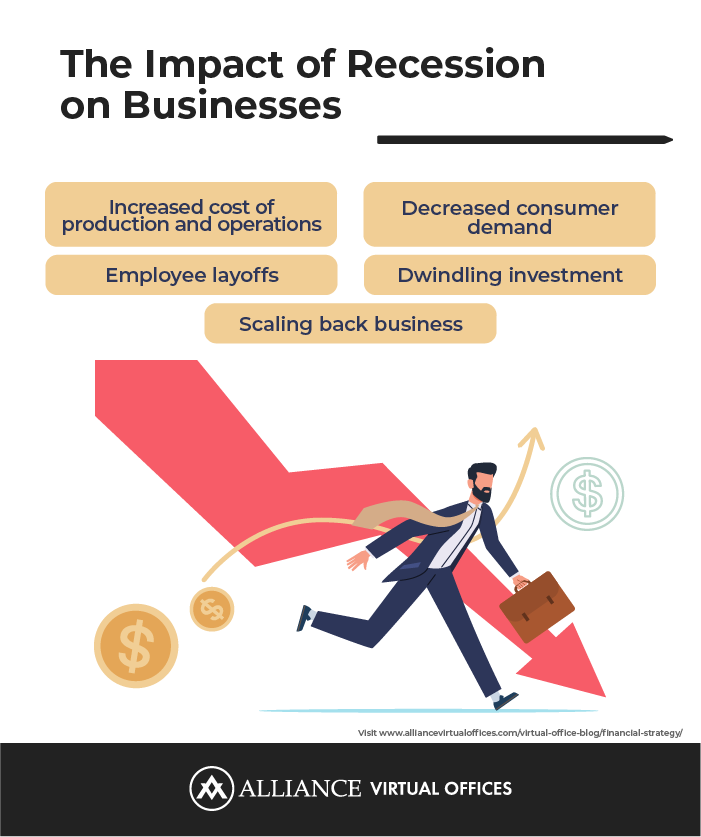 When it comes to businesses, recessions have a few unique impacts, including:
1. Increased cost of production and operations
For one, businesses often face an increase in the cost of production and operation. Every process of a business' pipeline tends to rise in cost.
More expensive materials mean that businesses have to pay more to make their goods. Increased shipping costs further raise production costs.
2. Decreased consumer demand
If that wasn't already bad enough, businesses also have to deal with decreased consumer demand.
Since people aren't making as much or don't have as much expendable income, they don't spend as much on goods and services.
If you're a business trying to sell to consumers, that's bad news. The money needed to try to keep up with increased costs just isn't there.
3. Employee layoffs
Some companies turn to layoffs in order to mitigate expenditures.
However, layoffs can further complicate things. When a business loses employees, they often don't have the ability to keep operating at a high level.
4. Dwindling investment
This results in even less investment into the operations businesses need to grow and reach consumers.
5. Scaling back business
This decrease in income can further impact businesses by forcing them to scale back. Cutting back on spending often leads to hindered business growth.
Without a strong financial strategy, these impacts can send a business into a downward spiral from which it can't recover.
---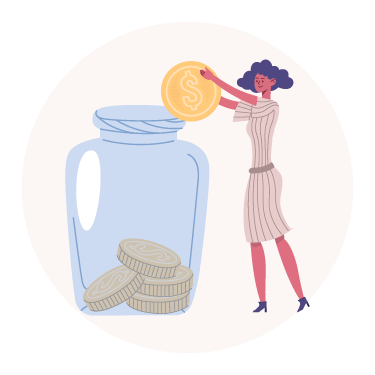 Does a Recession Have to Hurt Your Small Business?
While it may sound like recessions are a death sentence for small businesses, there are ways to avoid many of the worst effects.
During a recession, your business will almost certainly be impacted. Much of business growth relies on the external environment. When that environment is unfavorable, there's simply less opportunity.
But that doesn't mean you can't make it through. There are plenty of examples of financial strategy gurus continuing to grow their businesses through a recession.
It doesn't happen without effort though.
Recessions require a sound plan of action, one which is often quite counterintuitive to business owners: you have to continue investing in your business.
---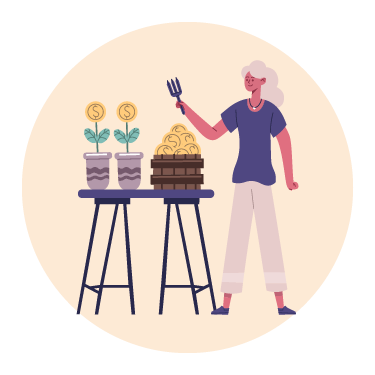 Finding Opportunity for Growth in a Recession
Recessions mean fewer opportunities than a healthy economic situation would provide. That doesn't mean there are no opportunities though.
Businesses that survive and continue to grow through a recession do so by taking advantage of the change in the economy.
For example, a business might shift its marketing and branding to emphasize its affordability. This shift in marketing can help a business grow by positioning them as the best choice for less financially secure consumers dealing with the economic slowdown themselves.
Businesses can also capitalize on the reduced competition to expand their market.
If businesses across the board are facing profit losses, that means that there are newly-open niches that a keen business owner can capture.
It seems natural to shift into the mindset of absolute minimalism during economic slowdowns.
While this has its place, it isn't the most effective approach across the board. That's why it's so crucial to develop a strong financial strategy when facing a recession, even if it means being bold and assertive.
---
What is a Financial Strategy?
The definition of a financial strategy is a systematic approach to managing your spending and saving.
For individuals, the most common financial strategies revolve around saving, budgeting, and investing.
For businesses, financial strategies are a bit different. Rather than investing in external investments, businesses invest in themselves by spending money on things that help them grow.
They are also different in that they don't need to spend on personal items.
For an individual, there's almost certainly going to be some unnecessary spending. A person's quality of life needs to be factored into budgetary decisions.
A business can get by without unnecessary spending though. During times of immense economic hardship, money can much more easily be cut from day-to-day operations.
Many business owners have never had financial strategy consulting though. They take a very black and white approach, cutting all spending during economic downturns in an effort to keep their businesses afloat.
While this strategy makes sense in isolation, it often backfires, worsening the problems the business owners already faced.
This is why understanding the types of costs is key for developing a financial strategy for your business. You need to learn to delineate expenses from investments.
---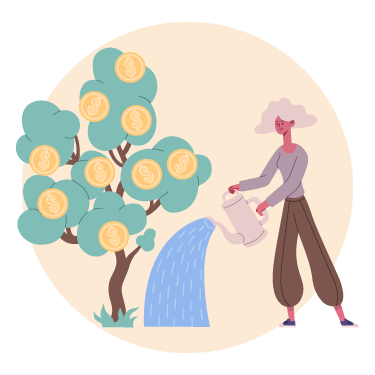 Using a Financial Strategy to Reinvest in Your Business
The first half of your recession financial strategy needs to focus on reinvesting in your growth.
As mentioned above, recessions provide growth opportunities of their own. They may not be as easy to tap into as the opportunities of a healthy economy, but they do exist nonetheless.
Getting through a recession as a small business requires you grab to these opportunities. The way you do that is by continuing to spend where it matters.
One of the major areas where spending matters is your marketing. With the economy slowing down, recessions make it more important than ever to get your business in front of new eyes.
If you cut your spending on marketing, you only further harm your profits. You'll almost certainly lose some of your customers due to the recession. Without marketing, you'll have no way to replace them.
You also need to continue spending on product innovation and materials. With consumers having a less expendable income, the quality of your goods or services is more important than ever.
Consumers will be extremely picky about purchases. If you let your quality take a major hit, they won't want to spend their reduced expendable income on your business offerings.
Building your financial strategy around these factors is fairly simple. Analyze your business and consider what operating expenses are directly helping you attract and retain customers.
These are the areas you need to continue to spend on. It may feel risky, but continued investment in marketing and product development will help you attract the customers you need to get through the economic downturn.
---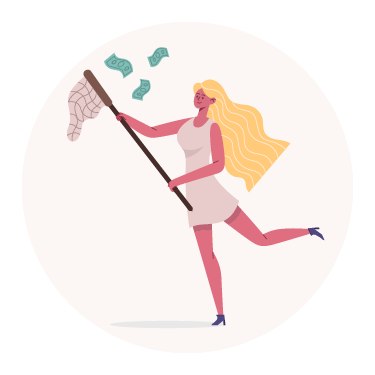 Using a Financial Strategy to Cut Expenses
We turn now to the other half of your financial strategy: managing your spending.
It goes without saying that a recession is likely to leave you with a tighter budget.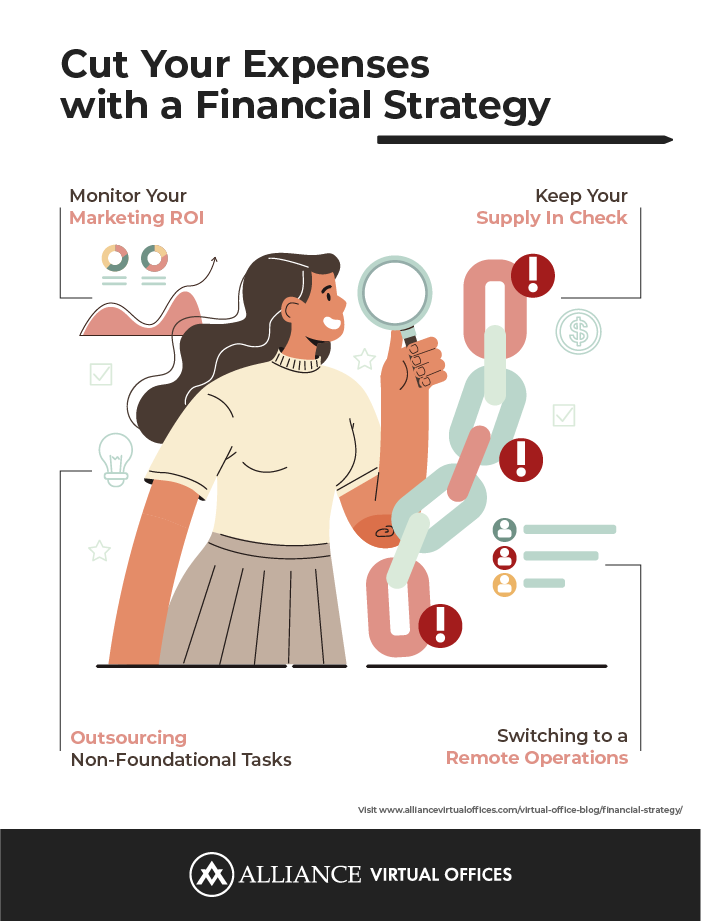 Now that you know you need to continue spending on the things that grow your business, it's clear you'll need to cut money from other areas.
Your financial strategy can help you do just that. What you need to do is analyze how your spending actually impacts your business.
Monitor Your Marketing ROI
One of the keys to managing your expenses is monitoring your results.
While it's crucial that you continue spending on what's working, business owners often throw money away on ineffective marketing or improper market research.
During a recession, you need to maximize your returns. This means you need to stay on top of your marketing campaigns and become an expert on what is working and what isn't.
When you see that a certain marketing strategy isn't working, cut your spending on it as fast as possible.
Keep Your Supply In Check
The same goes for your supply chain and manufacturing. You should do your research and constantly seek more cost-effective options that won't hurt the quality of your products.
Your financial strategy should group these things into non-essential costs.
Cutting them will help you save the money you need to get through the recession while allowing you to continue investing in the things you need to bring in profits.
Outsourcing Non-Foundational Tasks
In an ideal situation, as your business grows, you can bring on employees that can integrate into your business and manage its development in new avenues.
A recession is not an ideal situation though.
While you may want to hire a full-time content creator, accountant, or marketing strategist, doing so is almost never the best move during a recession.
But that doesn't mean you should fully ignore these things. Instead, you should look to outsource them.
Outsourcing the non-foundational tasks in your business helps save you money in a few ways.
For starters, you can leverage your own experience. You can hire someone to complete only a small part of a task, the part you can't do yourself, and handle the rest on your own time.
Additionally, hiring a freelancer or independent contractor keeps you from having to spend money on wages when they aren't actively needed. You can pay your accountant during tax season and save money for the rest of the year.
This helps you hold onto more money than you would if you hired full-time employees. You can use that money to get through the economic downturn, then hire in-house employees when things pick back up.
Switching to a Remote Operations
One of the most powerful ways to free up money in your budget is by switching to remote work.
Remote working has exploded in popularity since the pandemic. Professionals in almost every industry now understand that working from home is just as professional and credible as working from an office.
While this is true even in larger organizations, small business owners are uniquely positioned to benefit.
You can save immense amounts of money by ditching your expensive office or storefront rental for a virtual office instead.
Virtual offices provide you with a commercial address so you can maintain your business registration while maintaining your privacy.
More importantly, virtual offices are far cheaper than traditional office rentals. Making the switch can free up hundreds of dollars a month that you can use to get through the slowed economy.
You save significantly on your operating expenses without sacrificing quality, professionalism, or productivity.
---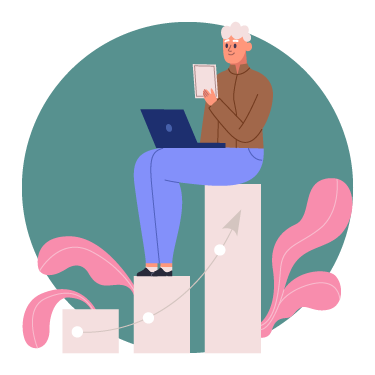 Key Takeaways On Your Recession-Proof Financial Strategy
Unfortunately, recessions are an inevitable part of the economy.
While it remains to be seen when the next one will hit, many experts think it will be sooner than later.
Planning your financial strategy now will set you up for success, regardless of potential economic downturns.
While it may be tempting to cut back on all spending, it's crucial that you keep spending on the things that help you attract and maintain your customers.
Instead, focus on cutting only the things that are truly unnecessary. This will allow you to build a cushion while also investing in your business's continued growth.
One of the easiest ways to free up money without sacrificing growth is by switching to a virtual office.
A virtual office saves you hundreds of dollars a month – dollars you can use to keep your business growing through any economic conditions.
Start recession-proofing your business today with Alliance Virtual Offices.
Further Reading