---
---
Q: How can I become a solo real estate agent?
A: Going solo isn't easy. The benefits of being your own boss as a real estate agent are enormous, but it takes some careful planning and forethought to ensure success.
---
Being a real estate agent isn't easy. Being a solo real estate agent is even tougher.
One of the hardest aspects of the real estate industry is deciding whether or not you'd like to work with a team, or whether you'd like to work alone as a solo real estate agent. Although each choice has its fair share of pros and cons, we feel that the benefits of working as a solo agent greatly outweigh any negatives.
For agents who are team members, the idea of going solo often seems out of reach, untenable, or downright confusing. Larger real estate firms don't exactly make that choice easily accessible.
Why?
Because when you're working for a team, you're making them money. 
So how can I become a solo real estate agent?
In this article, we'll discuss the benefits of becoming a solo real estate agent, how to plan such a move, and the different ways to set yourself up for success as you become an independent real estate agent.
Not only will we explain why going solo is a great idea, but we will also discuss various planning methods and an assortment of helpful tools that can ensure your solo real estate agency is functioning as efficiently as possible. If you've ever asked yourself, "Can I be a solo real estate agent?" then this article is for you.
---
---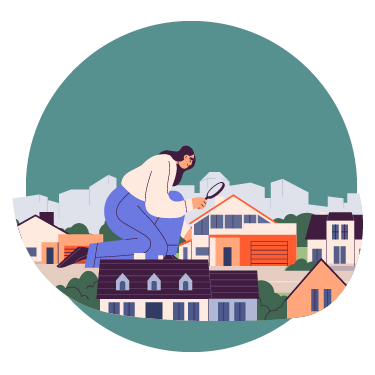 What is beneficial about going solo as a real estate agent?
The benefits of becoming a solo real estate agent are endless.
Sure, having a team is nice because leads are generated for you. Your boss also gives you some level of direction, and you can count on your peers. If being an independent real estate agent was easy, then everyone would do it.
Several real estate agents are attracted to the financial incentives of going solo.
---
Read more: What Does The Future Look Like For Solo Real Estate Agents?
---
As a solo real estate agent, you have the freedom to make as much money as humanly possible, and the only thing holding you back is your ability to sell. For the highly motivated real estate agent, this is a very exciting prospect.
---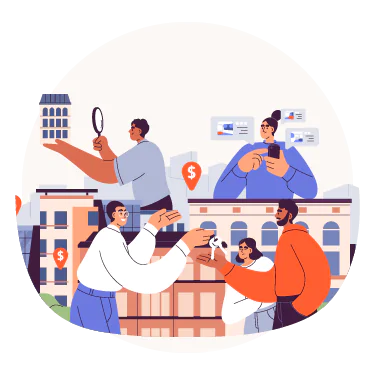 Solo Real Estate Agent vs. Team Environment
When you're working with a team, your rates are typically decided for you, and you must pay a range of fees and percentages to the agency. Going solo eliminates these costs and allows you to set your own rates.
Another benefit of going the independent real estate broker route is complete control over marketing and branding. Being part of a big firm often means that marketing, advertising, and branding is subject to a long, arduous process that can result in missing opportunities.
As a solo agent, you can respond to these opportunities much quicker, helping you avoid the logistical nightmare that is corporate real estate marketing. Leaving your major firm gives you the chance to seize opportunities immediately rather than missing out on chances due to time-consuming bureaucracy.
Others believe that the most attractive benefit of being a solo real estate agent is the freedom to set your own schedule.
For highly motivated agents previously held back by their agencies, this means there is no cap on hours or income. For individuals who felt overwhelmed by their careers, this is an opportunity to create a favorable work-life balance.
Becoming a solo real estate agent requires a lot of work, but the positives outweigh the negatives. The meritocratic nature of determining your own income, control over marketing and branding, and the freedom to pick your own schedule are just some of the benefits waiting for solo real estate agents.
---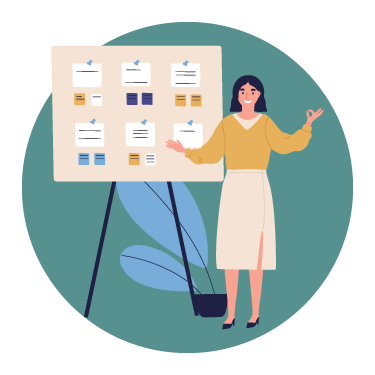 Why do you need to have a plan when going solo?
No matter what you plan to achieve with your career, a solid business plan can make your life easier while keeping you on the right path.
For agents looking to become independent real estate agents, planning is paramount to your success. Unsurprisingly, there's more to being an agent than simply selling homes.
As a solo real estate agent, you will be running a business. As a result, you need to learn how to run a business. This process begins with registering your business.
Just like selling houses, running a business isn't easy. Fortunately, we've got you covered on that end as well.
If you're not sure how to incorporate or choose a professional address for your LLC, Alliance Virtual Offices provides tons of resources and tools to help you on your journey.
---
Read more: Get A Virtual Address For LLC In 3 Easy Steps
---
The idea of going at it alone can be exciting, but without meticulous planning and careful execution, your excitement will only get you so far. One of the scariest parts of becoming an independent real estate agent is a potential lack of income due to sparse leads.
How can you get through this transition period while avoiding long stretches of sparse income? That is where the planning comes into play.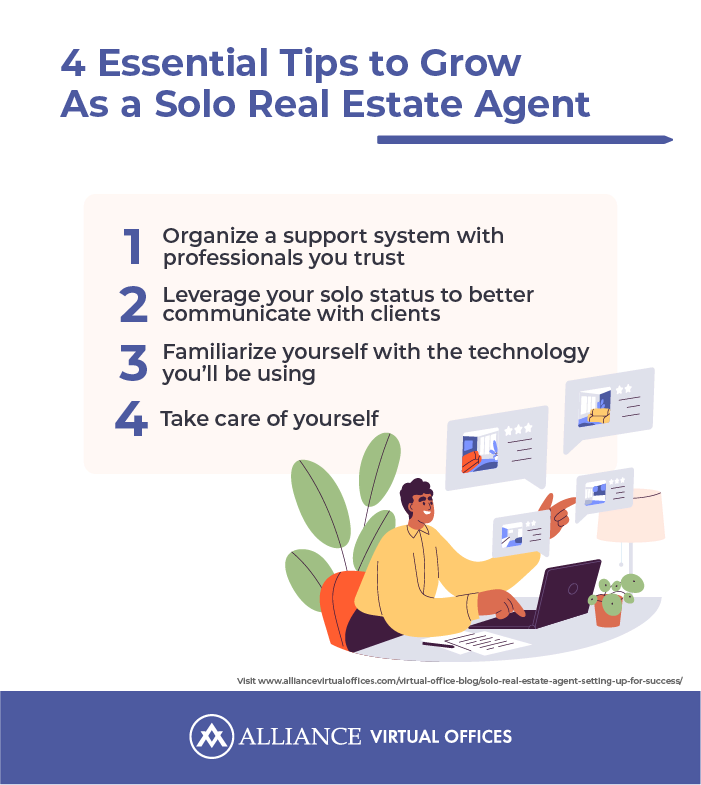 Below, we'll look at the best ways to start planning for a career as a solo real estate agent. Read on to see how you can prepare for success!
Organize a support system with professionals you trust
One of the biggest issues that independent real estate agents struggle with is finding a support system that mimics the team environment they were previously accustomed to.
When you're working alone, lead generation, marketing initiatives, general accounting, and a whole slew of other standard business practices that are easily taken for granted become your responsibility.
If you prepare for this before embarking on your solo journey, you can rely on many other people in your support network when the going gets tough. If you don't already have individuals in mind, try utilizing some virtual networking applications like LinkedIn to find qualified help.
A Live Receptionist can also help you manage calls and keep appointments.
---
Read more: Step Into Staggering Success: Solo Practice and the Real Estate Attorneys Boom
---
Leverage your solo status to better communicate with clients
An obvious benefit of going solo is that you're no longer representing a large real estate firm. Instead, you're representing yourself. This can make it easier to advise and work with friends and family.
In addition, you can brand yourself as an individual rather than a cog in a corporate machine, giving clients a far more personal experience.
Giving your clients this personal experience and marketing yourself as a solo real estate agent helps build legitimacy. Strengthening client relationships is easy when you're just a phone call away.
Familiarize yourself with the technology you'll be using
Many agents don't realize just how imperative it is to be up-to-date on the technology they'll be using on a day-to-day basis.
Instead of relying on others, you now have the responsibility of completing a range of tasks. This means that it's very important to understand how to use the technology to your advantage.
For those of you who have dealt with customer relationship management, you might be wondering what the best CRM for solo real estate agents is. There are several options, but we've gone ahead and linked the three top-rated real estate CRMs that any agent should familiarize themselves with below.
If you're spending all day trying to figure out how to manage the software you're using, you won't have much time to sell homes.
Fortunately, there are ample opportunities for training. Try using the internet to teach yourself how to use these products.
If that doesn't work, you can always reach out to your brokerage or even the provider of the product in question.
Take care of yourself
Many individuals decide to become solo real estate agents to rake in untapped income that continues to scale as long as they are willing to work. While this might be true in some cases, it's very difficult to feel motivated to do anything when you are burnt out.
In order to prevent yourself from burning out (or even working yourself into mental illness), try and make time for yourself. Try not to isolate yourself, reach out to friends and family when possible, and give yourself time to enjoy the fruits of your labor.
There's no point in working 24/7 if you can't enjoy the money you're making. And remember, you can't take it with you.
While this is by no means a comprehensive guide for new solo real estate agents, it can help you achieve success, access important tools, and grow your business.
As you might have guessed, becoming a solo real estate agent means working independently, and working independently requires effort, planning, and care. If you make a point to walk before you run, your business will thank you.
---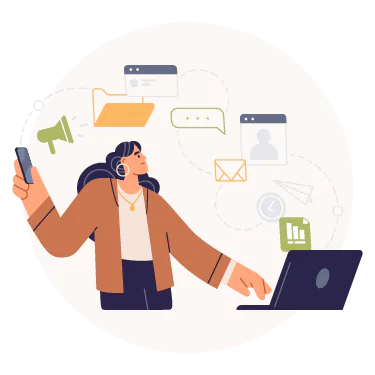 How to set yourself up for success as a solo real estate agent
This is where the rubber meets the road. Planning is important, but until you put these plans into action, they're just that: plans.
First and foremost, you'll need to consider your marketing strategy. You'll need to decide how you want to advertise, where you'll do it, and whom you'll be advertising to.
After you've made those decisions, you'll need to determine the best way to distribute your marketing materials. Several independent real estate agents will outsource this process, but if you'd like to save money, there are numerous ways to handle marketing on your own.
Regardless of the distribution method you choose, you'll need to focus on building your brand.
Branding is paramount to the success of any business, and this goes double for solo real estate agents. Because you'll need to generate your own leads as a solo agent, you should define your brand as soon as possible.
---
Read more: Something big is happening in the housing market
---
Not only does branding help build legitimacy, but it allows you to start advertising to individuals you might not have been able to reach previously.
Both independent and team-based real estate agents often focus heavily on their friends and family when searching for leads. By building a brand, you can bolster your reputation and let the world know you're serious.
You will also need to register your new firm as an LLC. Registering your business will help avoid potential legal issues down the road.
Registering your business not only protects you from potential liabilities but also gives you an excellent base from which to begin marketing operations.
The best way to register your business is with a Virtual Office. Virtual offices eliminate unnecessary and expensive office rentals while adding legitimacy to your business.
By utilizing a virtual office for registration, you can give your business a physical address that is separate from your home address.
This allows you to incorporate the address into your overall branding strategy, while maintaining your privacy and preserving your corporate veil.
Finally, you'll need to set up a strong infrastructure for incoming clients.
Develop an effective onboarding process while still maintaining excellent customer service. After all, according to Forbes, customer service is more important than ever.
A business phone number and a professional website are both obvious choices. First impressions are very important for your leads, so it's important to make sure that these first points of contact operate smoothly and efficiently.
Once you've created your branding and marketing strategies, registered your firm, and developed a sound infrastructure, you're well on your way to success. If you've ever asked yourself how to become a solo real estate agent, you now have your answer!
---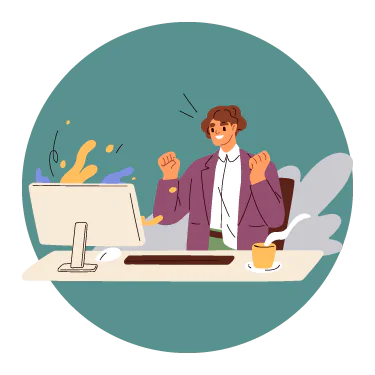 Recap: Becoming a Solo Real Estate Agent
Going solo as a real estate agent is a fantastic career move. Not only can you earn a larger income, but you can also set your own schedule and be your own boss.
This is an opportunity any real estate agent worth their salt should seize with both hands.
As with any business venture, a solid business plan is crucial for success. Build a strong foundation while prioritizing marketing, registration, and customer service, and watch your career as a solo real estate agent blossom.
Further reading
With the technological boom we've experienced over the past years, going solo is easier than ever before.
All it takes is registering a business address and some state-dependent licensure fees. From there you are ready to truly cash in on the real estate market.
Alliance Virtual Offices offers virtual office addresses that are perfect for any solo real estate agent looking to make the transition. Not only does the virtual address give your business added legitimacy, but it's cheaper and more private than renting an office or operating out of your home.
Outside of virtual offices, Alliance Virtual Offices offers a number of tools that can help even the most experienced real estate agents grow their business. Contact us today and learn how we can help you take full advantage of the housing market!