How to Complete USPS Form 1583 with Notary Authorization
---
Share this:
One of the forms new virtual office clients are required to submit by law is USPS Form 1583. As we explain in this blog post, it's not as daunting as it sounds, and Alliance Virtual Offices has also set up an online notary process to make it even easier.
We recently discussed the reasons why new virtual office customers are asked to provide information about themselves and their businesses. Just like opening a bank account or applying for a loan, the virtual office sign-up process is an anti-fraud measure that confirms your identity to keep you and your business safe from cyber crime and online fraud.
So what's USPS Form 1583 all about?
Any business owner or freelancer who wants to set up an alternative business mailing address service in the U.S. must complete, notarize and submit Form 1583 under U.S. Postal Service regulations. Basically, this form allows Alliance Virtual Offices to become your 'commercial mail receiving agency' (CMRA) and means we are authorized to handle mail on your behalf.
You can take a look at the form here.
Looks confusing doesn't it? It's actually quite straightforward, and we've provided step-by-step instructions on how to fill out USPS Form 1583 for a virtual office in our FAQs.
In fact, during the checkout process on www.alliancevirtualoffices.com we provide a pre-filled version of Form 1583 that you can fill out online. After you've filled it out, you'll need to print it and get it signed by a notary before sending it.
Again, this is easier than it sounds.
Caution: Shameless Plug Ahead! Continue Reading Below ↓
Hey, there! Want to streamline your remote business? Get a professional Virtual Office with mail forwarding, appointment scheduling and live receptionist services.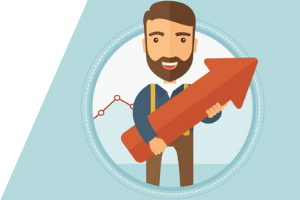 If you don't have your own notary, Alliance Virtual Offices has set up an online notary service called Notary Cam that's quick, simple and legitimate. During the sign-up process, we'll help you schedule a short online meeting with a qualified notary using a web-cam – just like a normal video call – to complete and authorize the process.

Your online notary call evaluates your photographic identification documents and ensures all elements in the CMRA form are completed accurately.

Of course, if you prefer to see a notary in-person, that's fine too. It's a relatively inexpensive process and some banks offer an in-house notary service for free. You can also find notaries by searching local directories or via an online search engine.

Once your form has been authorized, all that's left to do is send it along with your identification documents. After that, you're the proud owner of an Alliance Virtual Office!

Of course if you need help at any time, the Alliance Virtual team is here to help. Contact us at your earliest convenience and we'll talk you through the process.



Want to Comment? talk to us on: