A Virtual Office isn't a cookie cutter solution. Virtual Offices have been around for decades, and just like every other long-term service or product, it has evolved over time to bend and flex to the needs of its users. Here, we've boiled down the Virtual Office sector to uncover the 5 core types of Virtual Office, and what you can expect from each.
1. Business Address + Mail Forwarding
This is a low-cost entry level Virtual Office plan. It's a business mailing address that's handy if you want a point of contact in a specific city, especially for companies expanding into new cities or setting up branch offices in multiple locations. As such, it's ideal for large multinational firms; but it works just as well for startups and freelancers looking for a budget solution that separates business from home.
What You Get:
A business address – use it on your website, business cards and marketing material

Daily sorting of incoming mail

Mail is forwarded on a daily, weekly or monthly basis to your preferred destination, typically another business location or sometimes your home

Access to conference rooms or workspace on-site (payable by the hour).
Watch Out For:
The cost of workspace or conference rooms isn't included – you'll need to pay for this on top.

Some mail forwarding options carry extra fees. For instance, if it's a large package or you require daily mail dispatch.

Some "virtual address" offerings are run from a retail mail depot – these places don't offer a professional place to meet with clients or a prestigious address.

When payable extras are factored in, some low cost alternatives can become as expensive as a Virtual Office run from a business or coworking center. Do your diligence – check the cost of mail forwarding, mail scanning, etc. to ensure you don't end up paying exorbitant prices for initial low cost of entry.
Added Bonus:
The business address is more than a P.O Box. It's a real building with a business center and a reception desk, which strikes a positive impression on clients – particularly if they decide to swing by unannounced.
Shameless Plug Ahead!
Still meeting in coffee shops? Upgrade your meeting venue without the luxury price tag. Choose a Chicago Meeting Room and book by the hour or by the day. Simple, affordable, professional.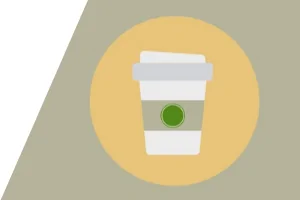 2. Virtual Office + Part-Time Workspace
This plan gives you all of the above (business address, mail sorting and mail forwarding) with a certain amount of pre-paid access to workspace each month. These plans go by different names, depending on the operator. Alliance calls it 'Platinum Plus', and it includes 16 hours of Meeting Room or Private Office time each month.
What You Get:
A business address and daily sorting of incoming mail.

Mail is forwarded on a daily, weekly or monthly basis to your preferred destination, typically another business location or sometimes your home

A certain amount of prepaid access to workspace and/or meeting rooms at your Virtual Office center.
Watch Out For:
Keep to your time limit. Centers have different ways of managing your allocation – some use electronic systems, others log it manually or simply trust you to be honest!

Many Virtual Office providers offer "access" to private offices or meeting rooms. Typically, this means you pay the retail rate for this service, which can be significantly more than bundled hours.
---
---
3. Coworking Virtual Office
Virtual Offices were born out of the traditional business center model. They've been around a long time, much longer than coworking. Today the worlds of business centers and coworking have merged, and most coworking spaces now offer Virtual Office plans as part of their flexible workspace offering.
What You Get:
A business address at a coworking venue

Daily sorting of incoming mail

A certain amount of prepaid access to shared coworking space and/or meeting rooms

In some cases, mail forwarding.
Watch Out For:
Coworking spaces usually include part-time access to shared workspace and hot-desks. Access to private offices may be extra.

Smaller coworking spaces may not have a dedicated full-time receptionist. This may impact on the frequency of your mail forwarding, if they provide it at all.
4. Virtual Address
These plans are similar to a standard P.O Box service. You get a business address, which you can use as a mailing point. It's low-cost and basic, with no frills or added extras. It enables you to separate your business from your home life, protect your home address and cut down on corporate mail.
What You Get:
A business address, often in a retail center.
Watch Out For:
These plans are cheap and easy to setup, and the service is usually a reflection of the cost. In most cases there aren't any customer-facing staff to offer help and you won't find any on-site meeting rooms or workplaces.
5. Live Receptionist + Phone Services
Whichever type of Virtual Office plan you go for, most operators now offer receptionist and phone services that can be bolted onto your package. The most common – and by far one of the most valued – is a Live Receptionist Call Answering service.
Generally, incoming calls are answered from Monday to Friday up to a set amount of time (usually counted in minutes). As part of the plan, you will typically get a local or toll-free phone number along with a VoIP phone service.
Again, plans and services differ depending on the Virtual Office and Live Receptionist operator you choose. At Alliance, we have our own team of professional receptionists who answer calls from 9am-8pm Eastern, Monday through Friday. Plans vary from 50 inclusive minutes up to Unlimited answering, and Alliance also includes an appointment scheduling service with a free calendar management app.
Top Takeaway
Whichever type of Virtual Office plan you choose, do your diligence. Be clear on what's included and which services attract additional fees. Put your Virtual Office operator to the test – call and email the customer service team or start a live chat, and ask as many questions as it takes to understand the product and what's included.
If you're planning to use your Virtual Office for meetings or coworking, go and visit. Meet the receptionists, tour the workspace and look inside the conference rooms. If a Virtual Office operator claims to go the extra mile, they certainly won't mind spending a little time showing you around the business center and answering your questions.