Frank Cottle discusses his early career and how he transitioned from employment to running his own business. Frank explains his own formula for entrepreneurial success, and why flexible workspace is fast becoming the number one workplace option for businesses all over the world.
---
The Online Success Journey shares the real stories of entrepreneurs who encounter speed bumps and detours, but journey through to find success. This is not your typical podcast, but one that takes a hard look in the rear-view mirror to let you see how successful people overcame obstacles to reach the top.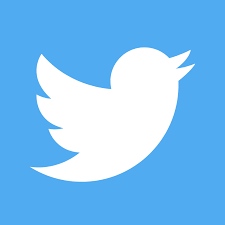 Online Success Journey Twitter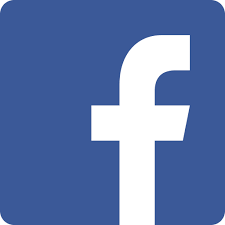 Online Success Journey Facebook Page
---
Transcript:
[00:00:01] Welcome to the online success journey podcast. Your opportunity to discover and learn from entrepreneurs like yourself. This is not your typical podcast, but a place where you can get the real story and find out how real people encounter speed bumps and detours. Journey through to find success. Now, here's your host for the online success journey podcast, Patience.
Patience Nyesigire [00:00:24] Hello everyone to the online success journey. This is episode one hundred and twelve, are you ready to join Declan? Today we have Frank Cottle, the CEO of Alliance of Virtual Offices and a chairman of the Alliance of Business Centers Network. Prior to creating the Alliance brand Frank's success for a pilot did his own profile of business centers in multiple locations across North America. Hello Frank.
Frank Cottle [00:00:54] Hi Jason. How are you today?
Patience Nyesigire [00:00:55] I am good.
Patience Nyesigire [00:00:57] I know the clan is anxious to hear your stories. So let's get started to the basics, can you tell my clan a little about your background about what you did before you started your own online businesses.
Frank Cottle [00:01:09] Well, let's see, I started a business, let's call it good by decades of 1970 and I was in the yachting business. I built large breeching sailboats and had the wonderful experience of sailing and racing all over the world for about 10 years. At that time, the Internet and so much of the technology we use today wasn't invented, of course, but I had always been intrigued by technology. And as I left that industry, sold that company and moved into our current industry, the serviced office industry in 1980, technology was always quite important. Between 1980 and 1990, we built a number of purpose-built buildings across the southwestern United States. We built a new building from the ground up every 110 days for 10 years. So we built 42 buildings and we put business centers into them. And we actually had a joint venture with Bell Labs, an AT&T company and we were the first business company to simultaneously transmit voice and data over for peer twisted cable. So, we were even Bell a pioneer in technology use. We were using videoconferencing in the early 80s as well and we were the test bell for GTP, for ISDN, which was the predecessor to what we all used for cabling Internet these days. So, we broke a number of buildings we sold that portfolio 1990 and then built a number of business centers, about one 195 of them actually across the US. Always pushing technology, operating system services we could provide to our customers, etc.. And we sold about portfolio in 2000 and then started our current company, which is a pure services company. And we manage a network of about 700 business center locations in 52 countries today, as well as provide a variety of technology based virtual offices services on a global basis, that would be through our Alliance Virtual Offices Company.
Patience Nyesigire [00:03:22] Wow, what a journey. Why do you do what you do, because you've been in business for over 30 years Frank?
Frank Cottle [00:03:27] Why not? I think if you truly enjoy what you're doing and you find you have the ability to remain creative, not just do the same old thing, the same old way every day, that there's a true joy to work and I can't imagine giving up in the morning and not wanting to be productive. That's just I can't my brain doesn't work that way. So, I've been in this industry now for 37 years and I think when you're in the news industry a long time, you should get pretty good at it, hopefully, and I think we are and we have wonderful friends from our industry all over the world. And that just makes it a joy to get up every day and see what we can do.
Patience Nyesigire [00:04:22] OK. So, as you said, you've been in business for 37 years, let's put two men aside. How do you know evident business you're going to do? You are successful.
Frank Cottle [00:04:32] You don't that's the truth. I think it is creating the success because you don't know in advance and you have to work every day. We people ask me about my position and what I… What I just think of myself and in our industry and I always reply very truthfully that my whole goal is just to become and to be the best student of our industry, to spend an hour or two every day studying our industry and to hopefully through that knowledge gained by that study stay at the at the front end. So being a good student, I think is has a lot to do with the successes we have.
Patience Nyesigire [00:05:19] Can anyone be an entrepreneur?
Frank Cottle [00:05:19] Absolutely, absolutely. You have to be dedicated to it, though. I mean, I grew up in a family where we were taught that anyone can do anything as long as they put their mind to it and don't let a few obstacles that, given the way, slow them down. So, I think anyone can be an entrepreneur successfully. But it takes some sacrifice, it certainly takes a lot of hard work and you have to learn along the way. You can't, you can't do the same thing that you did yesterday, you have to constantly invent and reinvent everything that you do.
Patience Nyesigire [00:06:01] What is one thing that has contributed to your success so far?
Frank Cottle [00:06:05] I think my wife. How's that for an answer? She's a fabulous partner and she has allowed me to just to be myself, I've never had any artificial constraints about doing anything. So I think having a really good partner in your life that allows you to pursue the things that you want without basically you want it, that has a lot to do with the path that I've taken. Probably a different answer than you expected.
Patience Nyesigire [00:06:43] Do you think anyone can start a business from anywhere?
Frank Cottle [00:06:46] Oh, absolutely. Absolutely. You know, in today's world technology that we use the Internet, everything that's so cloud based is just fabulous, it's wonderful. And if you look at most small companies, let's say that you and I are going to start a company today and we would start a podcasting company, let's say. Well, you're in Surrey, in the United Kingdom and I'm in Newport Beach in California, or actually today I'm in Las Vegas at one of our offices in Las Vegas. And we want to start a podcast company where we're already remote from each other, and then we have to say, well, where are our listeners? They're all over the world. What technology are we going to use? So every company, even a two person company like little one that we're going to form is an international company today. Everybody has an international customer or international supplier of a product or a service that they use. So we have everybody has to think on a global scale, and that means remote work.
Patience Nyesigire [00:07:48] Do you need it a lot of money to start to work anywhere? Because you said you have almost 700 in 50 countries. Do you need to have a big loan?
Frank Cottle [00:07:59] Well, we as a company, we are very conservative financially and so we have so fun that everything. We don't have any loans from any banks or any outside investment companies. We just self-funded everything, we had had a series of successes and that put us in a good position to be able to do so. So we might be a little unique in that regard, but starting a company is not a lot of the expense. I think if you and I were going to start a little company today, the most important thing that we would have to have is time. So we'll have to have enough money ourselves individually that we could take six months or a year to work on the company until it could afford to pay us. So having a little runway, as we call it, a time in order to accomplish your goals is critical and, sometimes that does require outside financing or an investment partner. And if it does, that's part of the sacrifice that you make in order to live your dream and start the company. But it's very easy to start a company today anywhere in the world and to hire people anywhere in the world to work for that company. That's the beauty of the technologies we all use and really, that's the part of the beauty of our virtual operating system. We can open 10 offices in 10 countries, in 10 cities in 10 minutes for a company and that capability and the low cost of a virtual officing solution is really quite a benefit, particularly to entrepreneurs and to investment companies as well. Large venture capital companies are some of our most stable investment groups. Some of our most stable clients, because they realize that when they invest in a company, they want to help keep that company's costs down and keep the team of that company focused on the company's business, not leasing real estate, hiring, clerical and secretarial support, maybe setting up technology to communicate or to manage networks, things of that nature, all of which we do at a much lower cost, than most companies and so. An investment company that is going to invest in an entrepreneur looks at our solution and says their investment money will go a lot further and their entrepreneur will be a lot more focused by using the virtual offering solutions such as we provide today.
Patience Nyesigire [00:10:37] Okay. You mentioned that to stay on top of the game, you have to be the best student, studying one hour every day and this is being the best student, you ever have a mentor or coach in your businesses?
Frank Cottle [00:10:51] Well.. I'm old enough to where I shouldn't be the coach. Yes, I have paid attention to a lot of people along my path and at different times, particularly when I was young. I had several mentors, people who I respected or people who changed the way I looked at things. I think you should have a team of mentors, though. You shouldn't have a mentor, because then you're just going to be thinking parenting, in fact, what that individual might be thinking. So I would always think of a team, the person that's going to help me with issues around human resources. It's quite different than a person that might help me with exploring new developing technologies. And that person is quite different that might help me explore logistics. So, you really need a team of mentors, each a specialist in an area where you want support. And that's where forming a good advisory board comes in, which is something I would recommend to all entrepreneurs formal an advisory board of five to seven individuals so you have a team, not just the reliance upon one single mentor.
Patience Nyesigire [00:12:02] Just give us an advise. I just see it new in today's startup business, who are new to online. How can you start to building your team on a shoestring?
Frank Cottle [00:12:13] First, you have to look for the best any team, think of a sporting team or in any type. The first thing you do is have to know what you want, know the positions you want to fill and then just find the very best people. Don't worry about what they cause, don't worry about where they are. Certainly don't worry about where they are, find the very best people possible. Because that's what your competitors are doing. So, the first thing is to really find the people that you want to work with and make sure that they share your vision and they don't just want a job. They really have to share your vision, which is is really what an entrepreneur has to have something that's understandable and clear the direction they're going so that people want to join the team in the first place. Finding those people with so many wonderful resources in the Internet today is good and oftentimes looking at other companies that are doing something I would say similar, because they don't want to copy anybody, but maybe where someone is already working and demonstrated the capability and then reached simply reach out to them, to him starting a new venture. Here's what we're gonna do, I'd like to talk and then get to know them. Don't just hire somebody because they have a good resume, get to know people. If you're going to work with somebody for 10 or 20 years, you want to know who the person is, not just what their capabilities are.
Patience Nyesigire [00:13:46] What is the most vital thing you have ever given away?
Frank Cottle [00:13:51] Last year we started a charitable foundation called the AllGoodWork.Space Foundation, All Good Work Space Foundation. And what we've done is we've engineered to utilize the vacancy factor in the commercial real estate industry, focused on serviced officing and coworking industries, and to use that vacancy factor and donate that vacancy factor to charitable organizations. Just last week as an example, we donated space, which created the headquarters for a group called Hope Train. The Hope Train does eye surgery for people that have cataracts, and it travels around Africa helping people with cataracts regain their eyesight. That's a pretty important thing as you know, in the world and our donation to this group alone are donation alone to this group last week, will secure up to 10,000 operations next year for people to restore their eyesight. And we've set this up on a global basis, we started it in North America and we now have 170 building locations, donating space to about 35 charities, and we're adding new space and new charitable organizations. I literally see daily mail to this program so, I think that's a I know you are not thinking again of that's something that we've given away, but that's something we built in order to give to others.
Patience Nyesigire [00:15:30] Wow, thank you.
Patience Nyesigire [00:15:30] Can I ask more about Alliance Virtual Offices.
Frank Cottle [00:15:34] Oh gosh, You know I can go on for hours about that with. You know, in alliance and in our industry, we combine people, place and technology, three very important elements and business people, place and technology that we can combine them into a single service, a bundled service package, if you will. And then we deliver that service package through a highly flexible service agreement, rather than the combination of employment agreements, leases, technology agreements, etc.. Very simple service agreement, and that agreement can last for 30 days or six months or a year or multiple years, depending upon the need of our client. But, we think flexibility is one of the keys to success in an entrepreneurial world. We know how things come quickly, things change to do things on a highly flexible basis. In alliance virtual offices as I say, you can open an office, I can open an office in London less than 3 minutes right now and that's pretty flexible, pretty easy. That office is going to come clerical, secretarial, administrative support. So I'm not going to have to worry about labor laws or hiring or by finding employees. That office will come with all the technology that's needed network management, bandwidth, telephony, life reception services and then the office itself. Also, I can use that office by the hour, by the day, the week, by the month. I can have it permanently or I can use it just as I need it so I can control my costs very, very well as an entrepreneur by utilizing this type of system and really flexibility, cost control, business focus, all of those things, alliance virtual offices helps its client companies to have. And it's a very successful system and we're able to help people expand all over the world. So, if you are an entrepreneur and you find that magic team member that you want to join and happened to be in Australia or they happened to be possibly in Latin America or the Middle East, Russia. You can say, well, I'm going to hire that person for my team, but now they need an office and you can just instantly open one for them without having to worry about it.
Patience Nyesigire [00:17:55] OK, what is your clientele? Are you working with big businesses, Middle business, Established? Can anyone infinite startup come on to high office?.
Frank Cottle [00:18:05] In our industry at large and I think we're very reflective of that, our clientele is really top to bottom from the newest startup entrepreneur to just opening a business on their first day on up to government. Government is a big client in our industry in advance, they utilize our types of services very effectively. The large global Fortune 1000 is also a very large client of ours. Legal accounting, financial services professionals, represent about 20 percent of our total customer base. Smaller companies that have branch offices, such as I just said the entrepreneur needs to hire someone or wants to open a sales office or maybe has to have an office in a particular city because of a contract they're bidding on. And then entrepreneur startup, pure startups. Personally, companies or idea companies, people, maybe they're a team, two friends have gotten together, they want to start a company and maybe they have a job somewhere else. They'll come to us open a virtual office, possibly in a coworking center, and then meet after hours and work about office on their new project. They're going to do so, top to bottom.
Patience Nyesigire [00:19:17] How is it flexible working place plays a crucial role in driving today's economy?.
Frank Cottle [00:19:23] If you were to look at an annual report for a major global company, Fortune 1000 are a Fortune 100 company. If you looked at that annual report about five years ago, it would say that that company had a certain amount of revenue and a certain amount of profit, and they had an employees. They had three hundred thousand employees worldwide. If you look at that same in a report today, they'd say the same thing, we have a lot of revenue and a lot of profit. We're a wonderful company, but we have a workforce with three hundred thousand and the difference is, the difference is 20 to much as 30 or even 40 percent of their ex employee base are now contractors. And contracting versus employment has a lot of benefits for both parties and it's become a new method, a new process, a complete paradigm shift, really, that encourages entrepreneurs, encourages individuals, and allows companies to hire more freely. But those they want, the flexibility and the flexibility that they use in their contracting process really comes from our industry. So there are major global trends shifts going on, that really favor flexibility in the workplace at all level for them, the large company who might have a workforce or the workforce itself, you know, the old saying he who has three bosses has none. So that means that a lot of people really enjoy being a contractor instead of an employee. But what major trend shifts in technology is what's allowing this? Immigration is a huge topic today all over the world and it's a political topic, it's a social topic, it's an economic topic.
Frank Cottle [00:21:15] Technology is a solution for that, when we hire someone in our company, as I said, we look for the best person in the world and then we hire them in place. We don't force them to move to California, we don't force them to leave their family or their neighborhood or their culture. Wherever they are, they can tie into our system and work and more and more companies are thinking this way. And I think it's good because that what that does is that means that if I hired someone from who is the best and let's say they were in a small town in Africa, Middle East or wherever, doesn't really matter. They're from a small town and their families from a small town in that town, they are and extended family and ten years ago, I hired them on and said, well, I have to leave their family and maybe they needed to support their parents. Maybe they needed help in the family, maybe they're part of the community, maybe they're part of a church or a social organization, maybe they're giving to charity locally. But they have to move to California. So today we would hire them in place and the complete economy of that person, what we paid them, what they were giving to charity. The help to their family to help their community would stay in that community. And so, employment remote employment is not just a benefit to the company or the salary to the individual, but it's a benefit to the entire community that that individual lives in because you haven't taken the income of that individual and the contributions of that individual out of their home environment and transplanted. So technology will replace immigration in many respects, become economic immigration, certainly and that's a good thing because it redistributes capital on a global basis.
Patience Nyesigire [00:23:14] What keeps you grounded after working all these years?
Frank Cottle [00:23:19] I get up and ride a bike a lot in the morning. Really? I have. I live I live on the beach in Southern California, and I love the ocean on the coast I always have loved the ocean. And so my peaceful place, if you will, is in the water. Surfing or sailing and just enjoying dealing with something much bigger than me and that's the ocean. Something that no one is in control with and just enjoying the respect and the freedom of being around the ocean.
Patience Nyesigire [00:23:51] What is one thing no one knows about you?
Frank Cottle [00:23:53] I can't tell you that or everybody will know.
Patience Nyesigire [00:23:57] Well, this is the first time.
Frank Cottle [00:24:02] One thing that nobody knows. Well, gosh, I'm a pretty transparent person, most people that know me there… I don't believe in a lot of secrets… Something nobody knows about me…
Patience Nyesigire [00:24:13] Business, personal.
Frank Cottle [00:24:17] I'm just a really transparent guy. I mean, I honestly can't think of any secret stuff. I don't have to draw a complete blank on that I'm sorry. If I think of something while we're talking, I'll bring it up. But right now, I just can't think of anything.
Patience Nyesigire [00:24:32] Ok. Where can we contact you and get to know you.
Frank Cottle [00:24:36] Go to a website they're easy to find us. The first is AllianceVirtualOffices.com. Well, that's our one of our core companies and that's the company that serves global base of entrepreneurs. If you just want to find out more about our industry, how it industry works and who is in our industry, not just ourselves, but everyone, you can go to Allwork.Space, Allwork.Space. And Allwork.Space is an industry publication, is the largest publication in our industry that it chronicles everything that's going on and a very large digital publication that's easy for people to access.
Patience Nyesigire [00:25:25] So clan, down it be more from Frank that moment, if you are finding Frank journey interesting and you are ready to hear more, come on this into the photo version of the interview at OnlineSuccesJourney.com. If you're an online success journal already click compared to Frank's agenda, to get more tips on how to get your own business working from anywhere in the world and how to be professional in your workplace. And don't forget, you can access or other online success interview podcasts on the site as well. That a wrap clan, remember success is a journey. Patience and friend.
[00:26:04] This is not the end of the journey. We hope you've enjoyed listening to part one and want to be sure. You know, there is a second part to this and every journey podcast at onlinesuccessjourney.com filled with even more success tips, uplifting stories and even a bit of fun. There are dozens of episodes only available to the members of the online Success Journey clan. Check out the Web site and click on join the clan. For more information, patience would like to thank you for listening to this podcast. And she has a free audio gift for you at her Web site. Go to OnlineSuccess.Com for instant access to this gift. Of course, you know that listening to the journeys of others helps each of us chart her own path. So make sure you subscribe to be notified as each new interview is posted. There are so many ways to stay connected to the online success journey and to listen in. And if you're enjoying the podcast, we appreciate your help and telling others. One of the best ways to share the benefit you get, is to rate and review it at Stitcher and other sites by clicking the stars or completing the ratings form by clicking thumbs up and leaving a comment on YouTube, or liking and sharing the podcast on social media. To review the podcast within items, simply open items to the podcast, click on ratings and reviews, then write your review on behalf of Patience and until next time. Thanks once more for listening. It is our hope that this podcast will guide you on your own online success journey.