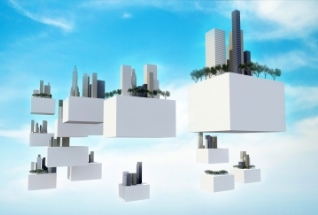 Here at Alliance Virtual Offices we're well aware of the benefits that come with a virtual office. We've seen demand grow steadily, particularly as more and more workers and business owners turn to remote locations and mobile working methods in favor of the traditional office.
It's no surprise to us that the virtual workplace is getting plenty of airtime. After all, a virtual office can give you many parallel benefits of the traditional office – minus the astronomical costs. With a virtual office you could get a physical business address, a receptionist service, business phone number, mail forwarding services, call handling, and even on-demand meeting rooms for when you need to meet clients in person.
Virtual offices are becoming an accepted and cost-effective way for small businesses to move forwards. And it seems this business model could soon become the norm for other everyday activities too – like shopping.
According to Alastair Reynolds – a best-selling science fiction author and former space scientist at The European Space Agency (ESA) – the physical high street could soon go virtual. Research suggests that 37% of UK SMEs believe that in 50 years, traditional business centres will be replaced by a virtual reality. Instead of walking into a traditional shop, you could use advanced telepresence to replicate the experience.
He says that "robotics and augmented reality (AR) may open the possibility for hybrid High Streets, which exist in both physical and digital spaces simultaneously."
Reynolds goes on to suggest that SMEs could operate without a fixed location, and rent empty property on a street that it then occupies with virtual products and services. "Imagine a hundred customers in an empty shop at one time, all experiencing different AR consumer environments," he added.
Sound familiar? In one sense, the virtual office is already doing this. It is already using real properties and providing services for the benefit of individuals and businesses. But the AR possibility is an interesting one. Could this be the next step for the virtual office? In 50 years, instead of hiring a conference room to meet clients in person, could you skip the travel altogether and use advanced technology to meet in a virtual reality?
Reynolds thinks the virtual-physical idea is a distinct possibility. What do YOU think?